Subscribe/Access
Advertisements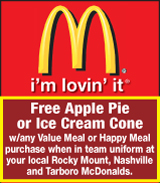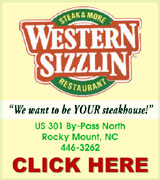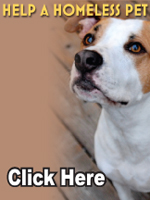 Sections
Member Options
Back
School system to surplus two facilities


The Nash-Rocky Mount Board of Education unanimously agreed to name O.R. Pope School and the old Spaulding Elementary School facility in Spring Hope as surplus properties.
The decision was made following a lengthy discussion on Monday night, led by the board's attorney Rod Malone on the legal aspects of naming property as surplus property.

More ...
AMANDA CLARK, GRAPHIC STAFF WRITER
Town denies solar farm request


A solar farm hoping to locate just outside of Nashville, in the town's ETJ, was denied on Tuesday night at the board's regular meeting.
Sunlight Partners presented a rezoning request last Wednesday evening to council members and planning board members during a public hearing.
Sunlight Partners initially came before the town council and planning board in October with their request to rezone around 37 acres of property from A-1 (Agricultural) to I-1 (Industrial) at 1139 Old Bailey Highway.

More ...
AMANDA CLARK, GRAPHIC STAFF WRITER
20th Annual Nashville Blooming Festival is this weekend


Nashville's Chamber of Commerce will soon kick off the 20th year of its annual Blooming Festival.
Entertainment and the carnival heads off the festival, with the carnival kicking off on Wednesday and entertainment starting on Thursday at Nash Arts.
Amy Beasley, one of the organizers for the event, said she is looking forward to this year's festival.
Beasley said this year's entertainment should bring a crowd to the festival.

More ...
AMANDA CLARK, GRAPHIC STAFF WRITER
Cunningham to leave school system
Nash-Rocky Mount Public Schools (NRMPS) will soon lose one of its administrators, as Dr. Eric Cunningham was recently selected to lead the Halifax County School System.
Cunningham was named the new superintendent for Halifax County Schools on May 2 during the Board of Education's monthly meeting.
Cunningham will begin his new duties as superintendent on July 1, 2016.
More ...
Spring Hope mulls street closure permits


Spring Hope's Board of Commissioners met Monday night to continue discussing issues from their previous meeting on April 4. One of the issues that was discussed is whether or not there should be permits for street closures for special events. Town Manager Jae Kim said currently anyone could come before the town asking to close the town street for an event. This could be anyone from a property owner, or a nonprofit business.
"The way it's set up now, there's no standard or permitting process to allow or deny that, so the way it's been set up it almost, you would almost have to allow everyone that possibility," Kim said.

More ...
KENDRA JONES, GRAPHIC CORRESPONDENT
Senator speaks out at county meeting


Senator Angela Bryant made three requests from Nash County Commissioners during their regular board meeting on Monday.
The requests were concerning their recent decision to move forward with seeking legislation to separate the Nash-Rocky Mount Public School System down county lines.
Bryant requested an up-to-date accounting of the capital gap funding, a public hearing on the issue and a copy of all legislation, to be shared with the entire delegation plus the public.

More ...
AMANDA CLARK, GRAPHIC STAFF WRITER

Captain James William Breedlove will retire from the Nash County Sheriff's Office on May 31 after a 25-year long law enforcement career.

Breedlove retires from Sheriff's Office


Captain James William Breedlove has done a little bit of everything during his 25-year law enforcement career. But over the past year and a half, he has been able to experience another rewarding aspect of law enforcement, a part which he said will be a great way to end his career.
Breedlove is set to retire from the Nash County Sheriff's Office on May 31.
Breedlove is currently assigned to Administration for the Sheriff's Office and is the DARE coordinator and SRO supervisor and liaison with the Nash-Rocky Mount Schools.

More ...
AMANDA CLARK, GRAPHIC STAFF WRITER
Red Oak explores options for dormitory


The Town of Red Oak held its regular monthly meeting on Monday. Several decisions were made, a report concerning the old dormitory was heard, and the town budget was reviewed and revised.
As for the decisions that were made, the board voted to establish a Red Oak Community Beautification Grant. Application guidelines for the grant were proposed by Commissioner Barbara Tyre and unanimously approved.

More ...
JESSICA A. SMITH, GRAPHIC CORRESPONDENT
BOOK SIGNING
Award-winning television journalist, Pam Saulsby, of Raleigh, visited The Nashville Exchange in March to sign copies of her book, "Ashley's High Five For Daddy." The book is about the resiliency of military children and families. Saulsby said the book was written to start the conversation about how children of war veterans experience their parent's invisible wounds. Saulsby herself was born at Fort Benning, Georgia. Saulsby said she wants to be a voice for change for military families. Pictured (seated, left to right) are: Pam Saulsby, Cheryl Rice and her daughter, Amy Rice Wier. Standing is Linda Woolard.
More ...
Outdoor Movie Series begins Friday


This week, I would like to highlight the 2016 Town of Nashville Outdoor Movie Series sponsored by the Parks and Recreation Department. This year, there will be six movies aired in our series. The series kicks off on May 6 with the Wizard of Oz at 8:15pm. This is followed by Field of Dreams on June 3 at 8:35pm, Yogi Bear on July 15 at 8:45pm, Despicable Me 2 on August 2 at 8:30pm, Remember the Titans on September 2 at 8:00pm.

More ...
Henry Edward Raper, Esq. Nashville Town Manager
American Legion Unit 58 sends three to Tar Heels Girls State
The Coleman-Pitt American Legion Auxiliary Unit 58 of Rocky Mount has selected three citizens who will attend Tar Heels Girls State on June 12 through 18, 2016 at Catawba College in Salisbury.
Halie Miller and Angel Stallings, of Nash Central High School, and Suzanna Mosley of Rocky Mount Academy, will be attending Tar Heels Girls State this year.
More ...
SAR Bronze JROTC medal
Cadet Dajeh Smith has been awarded the SAR Bronze JROTC medal "in recognition of outstanding leadership qualities, military bearing and excellence, thus exemplifying the high ideals and principles which motivated and sustained our patriot ancestors." The awarded was presented by Halifax Resolves Chapter NC SAR Pres. Ken Wilson. (Contributed photo)
More ...
Speaker
Jerry Daniel, Chairman of the Nash Health Care Systems board of directors, spoke to the Rocky Mount Kiwanis Club about the affiliation with UNC hospitals, other changes that have taken place at Nash, and in health care since he came on the board 9 years ago. With Daniel is Ginny Mohrbutter, president elect of the club.
More ...
Rocky Mount man faces heroin trafficking charges
A Rocky Mount man was arrested last Tuesday on charges of traffic heroin.
The Tar River Regional Task Force searched the home of Monseque Lama Harper's Rocky Mount home last Tuesday morning as part of a heroin trafficking investigation. During the investigation and search, Task Force members seized 1,250 bindles, or 25 bricks, of heroin, 89 loose bindles of heroin, 15 grams of powder heroin, 13 grams of marijuana, two grams of MDMA, known as Molly, a stolen assault rifle, a semi-automatic pistol, heroin packaging material, heroin stamping material, digital scales, ammunition and over $2,000 in U.S. Currency.
More ...
NASH COUNTY SHERIFF'S OFFICE REPORTS
A breaking, entering and larceny and damage to personal property was reported on 4/25/16 at 5265 Taylors Store Road
A fraud was reported on 4/25/16 at 8689 Castalia Loop Road
A possession of marijuana was reported on 4/25/16 on I-95 in the Southbound lane
A possession of a weapon on school grounds and stolen property was reported on 4/25/16 at 522 N. Old Carriage Road
More ...
NASHVILLE POLICE REPORTS
INCIDENTS
A trespassing was reported on 4/25/16 at Richardson Court Apartments, 1101 Brake Street
A simple assault was reported on 4/25/16 at 802 S. First Street, in the convenience store parking area
A city ordinance violation (loitering) was reported on 4/26/16 on S. Brake Street
More ...
Town of Nashville rejects golf cart ordinance


Nashville's Town Council nixed the idea of allowing golf carts in downtown at their regular meeting on Tuesday night.
The item was brought before the council last month, at the request of Nashville resident and restaurant owner Butch Mull. Mull asked council members to consider allowing golf carts in town so that he could make deliveries from his restaurant, Church Street Grill.
Planning staff put together an ordinance that would allow golf carts in the Central Business Zone of town and presented it to Council last month but council members agreed they weren't comfortable with approving the ordinance and needed more time.

More ...
AMANDA CLARK, GRAPHIC STAFF WRITER
Water system negotiations continue in Castalia


After calling the meeting to order and accepting the minutes of last month's meeting, the town board of Castalia went into closed session during their regular monthly meeting on Tuesday. The board went into closed session to negotiate with County representatives about the water system. Present at the closed session were County Manager Zee Lamb, Public Facilities and Utilities Director Derek Hawkes, and District One Commissioner Lou Richardson. After the closed session, Mayor Ellene Leonard made a statement that no decision or proposal had been reached, and there was nothing to report.

More ...
JESSICA SMITH, GRAPHIC CORRESPONDENT

Coopers High School Class of 1966

Coopers Alumni holds 83rd banquet


The 83rd Coopers High School Alumni Banquet was held on April 18, 2016 at Coopers School Gymnasium. The alumni and their invited guests were greeted by 2016 President Julia Farmer-Lindsey. The oldest alumni were recognized including oldest living alumni, Mrs. Ruth Lindsey Parker, Class of 1938. Celebrating their 50th High School reunion, the Class of 1966 was represented by Roger Taylor who shared stories and reminisced over the extraordinary years spent as a Coopers Bulldog. The graduating Class of 1956 was also recognized for their 60th reunion.

More ...
Story and photos contributed by Susanne Strickland
Nash County Animal Friends' Notebook


EACH WEEK I WONDER...
... what shall I write. Today I think I'll tell you about my family's pets. 3 Cats. Emma was a baby we were temp fostering till she went to a Rescue, but my daughter fell in love and she stayed. Sam used to be the pet of an elderly lady and was scared to death at the Shelter, hissing at everyone. She adopted us and still hisses at everyone else. Oliver was dropped off at my home with a hurt tail that had to be amputated. My hubby really liked him.

More ...
Carol Vierela, NASH COUNTY ANIMAL FRIENDS
Nash County Blood Drives for May 2016
Saturday, May 7 from 9:30 a.m. until 2:30 p.m. at Capital Ford Lincoln, 2012 Stone Rose Drive, Rocky Mount
Tuesday, May 10 from 3 until 7 p.m. at Stony Hill FWB Church, 9649 Stony Hill Church Road, Middlesex
Saturday, May 14 from 10 a.m. until 2 p.m. at Light of Peace Missionary Baptist Church, 510 S Glendale Avenue, Rocky Mount
Wednesday, May 18 from 9 a.m. until 1:30 p.m. at PNC Bank, 134 N Church Street, Rocky Mount
More ...
Passing the Torch
Pastor Willie N. Hedgepeth (at right) of First Timothy Church of Love passed the Torch of Pastor to Rev. Desmond Sykes (at left) on Sunday, May 1, 2016 at the 11 a.m. service as Moses did with Joshua. Hedgepeth will remain as Sr. Pastor, Emeritus. Rev. Sykes has been Associate Pastor since December 2015.
More ...
Jenkins named to Chancellor's List at Fayetteville State
Elizabeth Jenkins was recognized on April 19 for being named to the Chancellor's List at a program held at Fayetteville State University.
Jenkins, of Nashville, was named to the Spring 2015 Chancellor's List by by completing at least 12 hours per semester or two consecutive terms for Fort Bragg students, earning a GPA of 3.75 or higher, and having no incomplete grades.
Jenkins is majoring in nursing.
More ...
Luke's Word for the Week


I want to tell you a story. It's a good, no, a great one. It's a story that involves a young man and the moving of the Holy Spirit in his life. The young man, by the way, lives here in our community of Nashville, serves his church well, and loves Jesus. He's also 18 years of age. Here's the story... A few weeks ago I was approached by a local high school baseball coach to offer a pregame prayer for the team, unfortunately I was unable to make the game due a prior commitment.

More ...
LUKE WHITEHEAD
PEACHTREE COMMUNITY NEWS


Sunday weather was typical spring weather- first sunshine, then rain showers and finally a sunny afternoon. Peachtree folks gathered for worship. Sanctuary flowers were given by Beverly Wilson in honor of her mother, Barbara Hardison. The special music was a beautiful vocal solo by Marta Whitehouse. It was titled "Four Days Late".
Pastor Whitehouse's sermon was part two of his sermon titled, "Stand Firm in One Spirit", based on Philippians 1:23.

More ...
BARBARA HARDISON
BEULAH COMMUNITY NEWS


This weekend will be a special time. Of course, a lot of people will be attending the Blooming Festival in Nashville, especially on Saturday for the parade. Many children will also enjoy the rides.
Sunday is a really special holiday. Mother's Day is a time when all children should try to spend extra time with their mothers. Many families travel a long distance to do that. We pray for those who are traveling and for all mothers. May God bless them.

More ...
WILMA ENROUGHTY
RED OAK NEWS


Congratulations to Taylor McIntyre, daughter of Brian and Beth McIntyre, who was baptized at Red Oak Baptist Church on Sunday, May 1!
Youth Sunday was May 1 at Red Oak Baptist Church. Youth led some Sunday School classes and filled the choir during the morning worship service. A member of the youth, Caleb Camp, gave the welcome and announcements and prayer.

More ...
SUZY PEARCE
UDC District VIII
UDC District VIII members of the John W. Dunham, George B. Singletary and Bethel Heroes chapters recently toured the United Daughters of the Confederacy North Carolina Division Headquarters located in Raleigh. Pictured on the front row (L-R) is: Edith Whitby, Helen Sharpe, Margie Brantley, Elgia S. Farrier and Ann Cunningham. On the back row (L-R) is: Donna Boykin, Vicki Pittman, Nancy Pridgen, Helen Justice, Donna Lewis and Rachel Justice.
More ...
You don't have to be great to be a good mom


Mother's Day is quickly approaching and so is the Blooming Festival!
By the time this comes out, the carnival will be up and running, which for me, means constant nagging from my boys!
For the past three weeks, my boys have worried me to death about the carnival! I can't even explain the level of excitement they have over that carnival.
I thought Corbin was going to collapse from excitement on Monday as we drove by and he saw the carnival had arrived and was getting ready to set up.

More ...
Amanda Clark
Reader offers two sides to economics theory


The term trickle-down-economics is again being tossed about by individuals to represent the economic policies of a past president. What appears to be even more evident is that the individuals who are tossing the phrase about have little understanding of economic theory!
When you study economic theory you soon realize that all economic systems use trickle-down theory.

More ...
LETTERS TO THE EDITOR
Backward Glances


This photo was originally published in The Graphic on August 11, 1966. These youngsters were headed to the J.W. Mitchell 4-H Camp at Swansboro. Seated on their luggage, from left to right, are Donald Battle, Doretha Flemings, Elizabeth Haskins and Lemond Parker. Standing, left to right, are Gloria Stancil, Judy Craddock, leader Geraldine Henderson, Debra Richardson, Sylvia Greene and Steve Alston.

More ...
A PICTORIAL LOOK INTO THE PAST

PITCHIN' MAGICIAN. Nash Central Middle School's Scott Henry delivers an offering toward home plate during last Thursday afternoon's home baseball meeting against the Red Oak Tigers.

COMEBACK KIDS


NASHVILLE -- Even with his club facing a one-run deficit -- and down to its final three outs -- Nash Central Middle School baseball coach Mark Wooten wasn't totally distraught during last Thursday's key Tri-County Conference showdown at home against backyard rival Red Oak.
After all, the Trojans had made a much bigger rally against Red Oak earlier in the campaign, picking up six runs in the seventh to force extra innings in a game that Nash Central would eventually win.

More ...
GEOFF NEVILLE, Graphic Sportswriter

PAINT PRESENCE. CeCe Harrison has been exceptional in the post during her basketball career at Northern Nash.

CeCe signs with J.C. Smith


RED OAK -- It worked so well the first time, why not try it again?
Three years ago, Johnson C. Smith signed Northern Nash guard Quinesha Lynch, who has enjoyed a strong trio of campaigns for the school's women's basketball program. -- in addition to being an honor student.
Johnson C. Smith, which is located in Charlotte, will welcome another Lady Knight to campus this fall as Northern Nash senior posted CeCe Harrison has signed a letter-of-intent to attend the university, which competes in the Division II CIAA.

More ...
GEOFF NEVILLE, Graphic Sportswriter

THE WRIGHT CHOICE. Southern Nash High School basketball standout Marquise Wright has signed a letter-of-intent to join the hoops program at Davidson County Community College, which is located in Lexington.

Southern standouts ink deals


STANHOPE -- Two key members of one of the top Southern Nash High School boys basketball teams in recent history will be continuing their careers at the collegiate level.
Marquise Wright, one of the most accomplished and versatile performers SNHS has produced, has signed a letter-of-intent to play at Davidson County Community College in Thomasville.

More ...
GEOFF NEVILLE, Graphic Sportswriter

SETTING THE TONE. Nash Central Middle School leadoff ace Skylar Walker tries to lay down a bunt last Thursday against softball rival Red Oak.

A SEASON SWEEP


ROCKY MOUNT -- Nash Central Middle School's victory over Red Oak was doubly sweet on the softball diamond last Thursday.
Not only is Red Oak the top rival for Nash Central, but the homestanding Lady Trojans were able to wrap up a berth in the Tri-County Conference Playoffs with the 16-2 decision.
The triumph also closed out a campaign sweep for Nash Central against the Lady Tigers.

More ...
GEOFF NEVILLE, Graphic Sportswriter
TRYSA will host tryouts


ROCKY MOUNT -- The Tar River Youth Soccer Association will be hosting tryouts for its select level teams in May at the Rocky Mount Sports Complex.
Academy tryouts for U-10 and U-8 squads will be May 16, 17 and 26 from 6-7:30 p.m.
Select level tryouts will be held May 23, 24 and 26 from 6:30-8 p.m. for the following age groups:

More ...
Staff Reports
Ross honored with LC award


LOUISBURG -- Soccer stole the show when Louisburg College's Most Outstanding Student-Athletes were saluted recently on the LC campus.
Louisburg's most prestigious athletic honors went to sophomores Abigail Ross (women's soccer) and Max Blackmore (men's soccer). They received plaques from LC Athletic Director Mike Holloman.
Ross, from Nash Central High School, was a two-year standout for the Lady Hurricanes and was saluted as the Region X Keeper of the Year in both campaigns.

More ...
GEOFF NEVILLE, Graphic Sportswriter
NCWC STUDENT-ATHLETE HONOREES


ROCKY MOUNT -- Listed is a complete list of winners from the North Carolina Wesleyan College Department of Athletic's 51st Annual Awards Ceremony, which was held April 18 in the Garner Lobby of the Dunn Center on the NCWC campus:

More ...
Staff Reports
NASH COUNTY REC UPDATE


NASH COUNTY -- Listed are Nash County Parks and Recreation Department Spring Baseball and Softball Scores:

More ...
Staff Reports
Mudcats roll past the Hillcats


ZEBULON -- Keith Curcio hit a two-run home run in the third, Matt Withrow allowed a run and four hits in a career best six inning start and Joey Meneses stretched his hitting streak to seven straight games as the Carolina Mudcats clinched a Class A Carolina League baseball series victory with a 5-4 home win against the Hillcats on Sunday afternoon at Five County Stadium.
Withrow (W, 1-1, 1.04) picked up his first win of the season while working through his longest career start.

More ...
Staff Reports
State drops tough contest to Duke


RALEIGH -- The No. 6-ranked North Carolina State University baseball team fell 2-1 against Duke on Sunday at Doak Field at Dail Park in an Atlantic Coast Conference matchup.
The Wolfpack (31-12, 12-7 ACC) saw its five-game winning streak snapped after taking a 1-0 lead in the first on Joe Dunand's RBI single.
Duke (25-20, 10-14) rallied to tie in the fourth.

More ...
Staff Reports
HERE COMES THE HEAT
Nash Central Middle School mound ace Cana Shrock delivers a fastball during her club's home decision over rival Red Oak Middle.
More ...
QUICK OUT OF THE BOX
Nash Central catcher Austin Wells retrieves a chopper in front of the plate as part of last Thursday's home baseball triumph against the Red Oak Tigers.
More ...
STOP AT SECOND
Nash Central Middle School's Cana Shrock (right) slides safely into second base during her club's home softball victory last Thursday afternoon against Red Oak.
More ...
TAKING A SWING AT IT
A Red Oak Middle School batter hits a pitch to the right side during the Tigers' road diamond matchup last Thursday against the Nash Central Trojans.
More ...