Subscribe/Access
Advertisements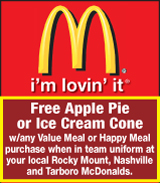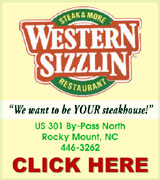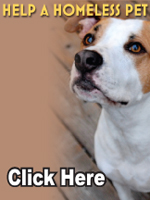 Sections
Member Options
Back
Roof repairs slated for Bailey Elementary


A leaky roof at Bailey Elementary School will soon be fixed, after the Nash-Rocky Mount Board of Education agreed earlier this month to allow a roofing company to do the repairs.
The roof has been leaking for a number of years. At issue is whether the issue is a design flaw or installation flaw. Either way, Interim Superintendent Travis Twiford told board members on December 7, the leak needed to be fixed.

More ...
AMANDA CLARK, GRAPHIC STAFF WRITER
Local woman named Twin Counties Tutor of the Year


Linda Funkhouser was recently dubbed Tutor of the Year by the Twin Counties Literacy Council.
Funkhouser, of Nashville, was awarded specifically for her dedication to Edward Jones, of Enfield.
Funkhouser met with Jones for 90 minutes every week for 27 weeks, helping him learn how to read. Jones, 59, can now read at a fifth grade level.
Funkhouser was recognized at a special luncheon hosted by the Twin Counties Literacy Council.

More ...
AMANDA CLARK, GRAPHIC STAFF WRITER
Local man files for NC House seat


A Rocky Mount man has filed to run on the Democratic ticket for the District 25 House seat in the North Carolina House of Representatives.
Jim Lee filed for the seat on December 21, the final day of filing for the March 15 partisan primary.
Lee faces no opponents for the Democratic ticket but will face incumbent Republican Jeff Collins in the General Elections in November.
Lee has lived in Rocky Mount since 2002. He has been a middle school teacher since 2005 and an adjunct instructor at Nash Community College since 2004.

More ...
AMANDA CLARK, GRAPHIC STAFF WRITER
Local family launches outreach ministry


Helping others has become a family affair for one Nashville family.
Anne Richardson and her family recently started the "Helping Hands Outreach Ministry."
The ministry stemmed from a similar ministry out of Ebenezer Pentecostal Holiness Church. Richardson said the ministry stopped and the Lord put it on her heart to keep it going.

More ...
AMANDA CLARK, GRAPHIC STAFF WRITER

RURITAN OF THE YEAR -- Wayne Outlaw (left) presents the Momeyer Ruritan of the Year Award to Ray Eason.

Ray Eason named Momeyer's Ruritan of the Year


Since joining the Momeyer Ruritan Club in 2012, Ray Eason has made an impression on fellow members.
Those members voted Eason the club's Ruritan of the year on Monday, December 21 at their annual Christmas celebration.
Wayne Outlaw, Past National President and member of the West Mount Ruritan Club, surprised Eason with the award.
Outlaw said the award was special because it is voted on by other Ruritans.

More ...
AMANDA CLARK, GRAPHIC STAFF WRITER
GREAT ESCAPE WINNERS
Third graders at Coopers Elementary School received a special visit from Sparky the Fire Dog during Fire Prevention Week. The visit was a part of an annual award's presentation, where Coopers Fire Fighters present plaques to winners of its Great Escape contest. Each year, during Fire Prevention Week, fire fighters visit the school and speak with students about fire safety. The week also coincides with the student's social studies lesson, where they learn map skills and are able to use what they learn to draw their own fire escape plans.
More ...
Barnes wins national award for writing
Rocky Mount native Clifton Barnes, who now lives in Cary, has won a national award for writing.
A series of columns on issues surrounding University of North Carolina basketball coach Roy Williams won an Award of Excellence from the DC area-based Communications Concepts through its 2015 Awards for Publication Excellence competition.
Barnes, who worked for The Nashville Graphic in high school and after graduation from college, is a UNC-Chapel Hill journalism and political science grad.
More ...
Support
Nashville Order of the Eastern Star Supports the Local Fraternal Order of Police Annual Cops and Kids Program. Lt. Mike A. Whitley, center, of the Rocky Mount Police Department, on behalf of the FOP, accepts a donation from Eastern Star officers. Members of Nashville Chapter #332 OES, beginning from left to right are Roger Shanks (Worthy Patron), Darothy Smith (Worthy Matron), Beverly W. Whitehurst (Conductress), and June Thorpe (Chaplain). Each December, police and volunteers treat up to 60 youth to a shopping trip for needed clothing as well as some Christmas toys.
More ...

Pictured above, Stan Ricks of the Nash County Sheriff's Department gets into the holiday spirit posing for pictures with children.
Rocky Mount Lodge No. 46 hosts Cops and Kids
The North Carolina Fraternal Order of Police Rocky Mount Lodge No. 46 held its annual Cops and Kids event on December 19th at Kmart in Rocky Mount. This year's event was spearheaded by the Lodge Auxiliary. Lodge members said the Auxiliary was able make the event a great success for the children.
The Lodge was able to help 54 children have a Christmas. They also had a tremendous turn out of officers to help each child shop this year and provided each child with $250 to purchase necessities such as clothes, coats, shoes, bedroom linens, and toys that the family may not have been able to provide.
More ...
Christmas Day accident kills Elm City man
An Elm City man was killed in a single-car accident on Christmas Day.
According to the North Carolina Highway Patrol, 24-year-old Jeremy Hill was driving on West Hornes Church Road just after 6 p.m. when he ran off the road to the left and struck a parked tractor trailer.
Hill was pronounced dead at the scene.
More ...
NASHVILLE POLICE REPORTS
INCIDENTS
A driving while impaired was reported on 12/22/15 on S NC 58 Highway
A larceny (shoplifting) was reported on 12/22/15 at Wal-Mart, 1205 Eastern Avenue
A possession of drug paraphernalia and possession of marijuana was reported on 12/23/15 at East Old Spring Hope Road and S. First Street
More ...
NASH COUNTY SHERIFF'S OFFICE REPORTS
An assault was reported on 12/21/15 at 4479 Langwood Way
An identity theft was reported on 12/21/15 at 8472 Carter Grove Drive
A possession of drug paraphernalia was reported on 12/21/15 at W Old Spring Hope Road and Warren Road
An attempted suicide was reported on 12/22/15 on US 64A
More ...

Larry Chewning, President & CEO, Nash Health Care Systems, reads aloud the names of loved ones honored at this year's event. (Contributed photos)
Nash Health celebrates "Lights of Love"
Nash Health Care was aglow during the holiday season, thanks to "Lights of Love."
For the twelfth year running, the Volunteer Auxiliary created a special display to honor and remember loved ones with four special trees in the Surgery Pavilion. A special tree lighting ceremony was held on December 1st. At the ceremony, Larry Chewning, President and CEO of Nash Health Care, along with others, read the names of every one honored by the "Lights of Love" project.
More ...
TERRIFIC Kids Award
Nashville's Kiwanis Club recently joined the Students of the Month at Cedar Grove Elementary to present them with the Kiwanis Club TERRIFIC Kids Award. The students received a special treat bag with many local merchants' coupons for free items. Students were rewarded for their contributions made in the classroom and to the school by being great role models and great examples of good character and citizenship. Pictured with the TERRIFIC Kids recipients, on the back row (L-R) are Kiwanis members Rhonda Jordan and Hattie Cooper and Cedar Grove Principal Tevis T. Harris.
More ...
Local educators nominated for LifeChanger Award
Lisa Bulluck-Brown, assistant principal at Joseph W. Parker Middle School, and Paisley Cloyd, art teacher at Rocky Mount High School, have been nominated for the 2015-2016 national LifeChanger of the Year award.
Sponsored by the National Life Group Foundation, the LifeChanger of the Year program recognizes and rewards the very best K-12 public and private school educators and employees across the United States who are making a difference in the lives of students by exemplifying excellence, positive influence and leadership.
More ...
For Christmas
The ladies of Woman's Professional networking group of Rocky Mount gathered items for MSH, The Wright Center and The Bassett Center for Christmas this year. Pictured (L-R) is Tonya Slocum, of Providence Bank, Kathy Akers from Boone, Hill, Allen and Ricks, Cynthia Kornegay, Executive Director of My Sister's House and Kathy Lewis from Coats Vet presenting the items for My Sister's House shelter.
More ...
Nashville Chapter #332 Order of the Eastern Star
In the spirit of the season, three officers from the Nashville Chapter #332 Order of the Eastern Star, presented 133.5 pounds of canned goods, paper products, water and toiletries, all donated by chapter members, to United Community Ministries. Pictured (L-R) is: Ken Ezzell (PGP), Darothy Smith (WM), Enoch Jones UCM Resources Supervisor and June Thorpe (Chaplain). The UCM provides shelter and meals for individuals and families in need. UCM Resident Coordinator, Taniza Tabb (not pictured), said many contributions come from the faith community but also from private individuals and fundraisers.
More ...
Nashville native wins award for screenplay
Westwood One talk radio host Phil Valentine has picked up another award for his screenplay, Derek Dickens & The Dream. Valentine just won first place at the Nevada International Film Festival in Las Vegas. Recently, Valentine took home top honors at the Colorado Film Festival and placed third in the Atlantic City Cinefest.
"I had no idea this little movie script would be so well received," Valentine said.
More ...
NCC SGA earns 2015 President's Challenge
The 2015 President's Challenge recipient is Nash Community College's Student Government Association (SGA) for their leadership and involvement in engaging students, faculty and staff in community and campus activities.
The SGA sponsors activities such as the Annual Christmas Luncheon, Spring Fling, American Red Cross Blood Drives and much more.
More ...
AVENTON COMMUNITY NEWS


This news is late, and I need to apologize; it was in my spam. On November 7, 2015 Javion Richardson celebrated his 5th birthday with a celebration at Fishing Creek Baptist Church Fellowship Hall in the Aventon Community. Javion (Jaybug) fellowshipped with family and friends and was greeted by the Ninja Turtle Leonardo. Javion is the son of Bakema Mills of Hollister and has 2 brothers and a sister. Happy belated birthday Javion.

More ...
JOJO RICKS
Luke's Word for the Week


Merry Christmas Nashville! I do hope this paper finds you doing well and in the Christmas spirit as we get to boldly proclaim once again, "Word of the Father, now in flesh appearing." Many of you might be thinking, "Luke has his articles wrong, this sounds like an early December type of article..."
Well, not quite. As you've noticed I'm a stickler for following the church calendar (very wise people put this thing together and they really loved Jesus) therefore, in our home we are Christmas until Epiphany Sunday type of people.

More ...
LUKE WHITEHEAD
RED OAK NEWS


Happy New Year!
There are a lot of things going on at Red Oak Baptist Church!
Do you have old cards? Red Oak Baptist Church is collecting old Christmas card or everyday card fronts December 2-January 17. The card fronts will be sent to St. Jude's Ranch for their Recycled Card Program. The children take the card fronts and repurpose them into new cards to sell.

More ...
SUZY PEARCE
BEULAH COMMUNITY NEWS


Many of my readers have told me how much they have missed reading my news in the Graphic. I had a lot of telephone calls and also been asked when I would happen to see people in person. well, I continue to request to my readers that I would like them to give me news about things that are happening that they would like me to include in the news. I have had little response. Many people want to read the news but would rather not be included in the news themselves. So for that reason and other personal reasons I have not written it for a few weeks.

More ...
WILMA ENROUGHTY
Nash County Blood Drives for January 2016
Saturday, January 2 from 10 a.m. until 2 p.m. at Thorne's Chapel Baptist Church, 1624 Windsor Drive, Rocky Mount
Tuesday, January 5 from 3 p.m. until 7 p.m. at the Red Oak Volunteer Fire Department, 7951 Red Oak Boulevard, Red Oak
Thursday, January 7 from 12 until 6 p.m. at Englewood Presbyterian Church, 100 South Englewood Drive, Rocky Mount
Friday, January 8 from 11 a.m. until 4:30 p.m. at Englewood Presbyterian Church, 100 South Englewood Drive, Rocky Mount
More ...
FARM SERVICE AGENCY NEWS


USDA North Carolina Farm Service Agency (FSA) State Executive Director Bob Etheridge recently announced that approximately 50,000 North Carolina farms who enrolled in the new safety-net programs established by the 2014 Farm Bill will soon begin receiving financial assistance for the 2014 crop year. The programs, known as Agriculture Risk Coverage (ARC) and Price Loss Coverage (PLC), are designed to protect against unexpected drops in crop prices or revenues due to market downturns.

More ...
SHARON TAYLOR, NASH COUNTY FSA EXECUTIVE DIRECTOR
Nash Health Care to receive grant
Nash Health Care Systems will receive $110,000 in grant support from the Kate B. Reynolds Charitable Trust to continue its Affordable Care Act Access Outreach initiative. Access Outreach, which works to educate uninsured Americans on their health insurance options and assist them in enrolling in healthcare.gov.
Access Outreach was instituted in 2014 after Nash Health Care noted that nearly 20 percent of residents (ages 0-64) in Nash, Edgecombe, and Halifax counties lacked health insurance. From its inception, the initiative has been supported by the Kate B. Reynolds Charitable Trust.
More ...
New Year's Resolutions - are they SMART?


Many resolutions revolve around doing less: spending less, eating less, weighing less. These are all really great goals, but are they SMART? A SMART goal is Specific, Measureable, Attainable, Realistic and Timely.
It is nearly impossible to break a habit without replacing it with something else. To say "don't snack , don't spend" is hard for our brains, we don't know how to do NOTHING. So try this:

More ...
Jayne McBurney, Area Extension Agent
Resolving to do my best for a better year in 2016


Well Christmas has passed and now it's time for those New Year's resolutions !
Resolutions are always fun. I bet if you did some math, you'd discover that a very small percentage of resolutions are actually kept each year.
I rarely keep mine.
I think we all have good intentions when we set resolutions.

More ...
Amanda Clark
2015 brought forth a lot of change in leadership


It's hard to believe we are sitting on the eve of 2016. The one thing I can say for 2015 is that is was a fast year. Looking back through our archives for 2015, the other noticeable thing about the year is that we saw a lot of change in leadership. We rang in the year with a new sheriff, Keith Stone, and 2015 seemed to continue to bring transition forth.
Melvia Batts retired after 20 years with Nash County's Social Services, most recently serving as its director. Donna Boone took the helm as the new director
Meredith Holland resigned from her post as Executive Director of My Sister's House and we welcomed new director, Cynthia Kornegay.

More ...
Jo Anne Cooper
Nash County Animal Friends' Notebook


Love your pet? Then let's review some things we all should do this new year, including me!
~ DIET. Too many of us don't measure the food, just eyeball it. As I found from my last vet visit, this can add up to an unhealthy weight gain for your pet.
~ PLAY. Pets get bored too. If they are sociable, make some play dates. Remember too, that they are happy to have play time with you!
~ SAVE. Are you prepared for an emergency? Accidents happen or pets get sick or they need extra care as they get older. Put back a bit each week for those events.

More ...
Carol Vierela, NASH COUNTY ANIMAL FRIENDS
Backward Glances


YELLOW RIBBON -- This photo was originally published in The Graphic on January 20, 1981. Fourth graders at Nashville Elementary tied a yellow ribbon 'round an old oak tree in the school yard to welcome American hostages home. From left are Polly Kinsey, Chris Varnell, Al Edwards, Keith Lowe and Robbie Murphy. At right is art teacher Joan Cobb.

More ...
A PICTORIAL LOOK INTO THE PAST

FRESHMAN OF INFLUENCE. Ninth-grader Kayla Mitchell (right) has been playing well this season for the Nash Central High School girls basketball squad.

DEFENSE BEGINS


CLEVELAND - Nash Central's defense of its girls championship at the Cleveland Classic Basketball Tournament didn't begin with the high-wire heroics that were featured in last year's event.
But the outcome was every bit as effective, albeit lacking in suspense.
Nash Central, coached by Terri Cash, was relentless with its full-court pressure early on and was never threatened as part of a 65-26 decision over West Johnston in the opening round of the annual tourney at Cleveland High School in Johnston County.

More ...
GEOFF NEVILLE, Graphic Sportswriter

SWIFT TO THE BUCKET. Southern Nash's Dae'One Wilkins drives during Monday's tourney contest against the Clayton Comets.

SN Stopped By Comets


CLEVELAND -- Like many of his club's squandered rebounding opportunities, Southern Nash coach Robbie Kennedy couldn't help but feel like Monday's matchup against Clayton was a potential victory that got away.
Kennedy's crew managed to be competitive with Clayton's talented guards, but the Firebirds were tamed time and time again on the boards as part of a 63-57 setback to the Comets in the opening round of the Cleveland Classic Christmas Basketball Tournament at Cleveland High School in Johnston County.

More ...
GEOFF NEVILLE, Graphic Sportswriter

NUMBER ONE. Nash Central's Josh Mullins helped the Bulldogs defeat West Johnston on Monday in the opening round of the Cleveland Classic Tournament.

Bulldogs surge at tourney


CLEVELAND -- Even with a sluggish start, Nash Central High School's boys basketball squad has shown some potential in the early portion of the 2015-16 campaign.
Central had difficulty with a challening early schedule, and the Bulldogs' promise wasn't necessarily displayed in the win-loss column.
But Nash Central, coached by Renny Taylor, made a statement at the annual Nash County Christmas Basketball Tournament in mid-December.

More ...
GEOFF NEVILLE, Graphic Sportswriter

PART OF THE PLAN. Freshman Shontell Nicholson is a key part of Southern Nash's rebuilding process.

Building process for Birds


CLEVELAND -- When he accepted the girls basketball head coach position over the summer, Southern Nash High School's Jordan Bass knew he was making a long-term commitment.
And that daunting task didn't bother him one bit.
Bass, a graduated of SN and long-time assistant football and boys hoops coach, wanted the challenge of building the girls basketball program literally from the foundation on up.

More ...
GEOFF NEVILLE, Graphic Sportswriter
Hot Stove to hold banquet


RALEIGH -- The 66th Annual Raleigh Hot Stove League Banquet is slated for January 26 at the McKimmon Center on the campus of North Carolina State University.
A silent auction will be held at 5:15 p.m., followed by dinner at 6 p.m.
Special guests include Tampa Bay Rays manager Kevin Cash and Pat O'Conner, the President of Minor League Baseball.
Among the honorees are Chris Archer (Tampa Bay Rays), Pete Bock (Coastal Plain League), Mike Birling (Durham Bulls), Logan Ratledge (North Carolina State University), Steven Scott (Cardinal Gibbons High School), Bill Law (Durham Bulls) and Tim Stevens (Raleigh News and Observer).

More ...
Staff Reports
State standings are announced


CHAPEL HILL -- Wells Fargo, along with the North Carolina High School Athletic Association, has announced the standings for fall sports in the Wells Fargo Cup competitions for the 2014-15 academic year.
The award recognizes the high schools that achieve the best overall interscholastic athletic performance within each of the state's four competitive classifications. The Cup program is in its 37th year.

More ...
Staff Reports
BIG EAST SWIMMING RESULTS


ROCKY MOUNT -- Listed are the results from the final pre-holiday Big East Conference Swim Meet, which was held Dec. 17 at the Harrison Family YMCA Pool in Nash County:

More ...
Staff Reports
NCWC baseball sked finalized


ROCKY MOUNT -- North Carolina Wesleyan College's 2016 baseball campaign will kick off Feb. 6 with a home doubleheader against Lynchburg College out of Virginia.
The Bishops will once again serve as the hosts for the annual USA South Conference Tournament from April 14-17 in Rocky Mount.
North Carolina Wesleyan College's complete ledger is as follows, with home outings listed in CAPS:

More ...
Staff Reports
FLIGHT PATTERN
Nash Central's Keshun Peoples elevates for a basket during Monday's triumph against West Johnston at the Cleveland Classic Tournament.
More ...
FRED FINDS A WAY
Southern Nash's Fred Dickens (right) makes a strong move toward the basket during Monday afternoon's setback against the Clayton Comets in the opening round of the Cleveland Classic Basketball Tournament in Johnston County.
More ...
HELPING HAND
Nash Central's Rebecca Speight prepares to dish the ball for teammate's layup during Monday's conquest over West Johnston at the Cleveland Classic Basketball Tournament.
More ...
LUCAS IN THE LANE
Southern Nash's Jessy Lucas (right) goes up for a jumper in the paint during Monday's loss to Clayton at the Cleveland Classic Basketball Tournament in Johnston County.
More ...
MARQUISE MAKES HIS MARK
Southern Nash's Marquise Wright (with ball) drives for a bucket during the Firebirds' loss to Clayton at the Cleveland Classic Holiday Basketball Tournament.
More ...
TRIUMPHANT RETURN
Myia Spivey (left) was amazing during Nash Central's run toward the Cleveland Classic Championship last season -- and she helped the Lady Bulldogs get off to a strong start in the 2015 event on Monday against West Johnston.
More ...