Subscribe/Access
Advertisements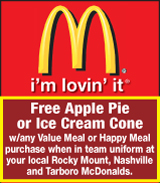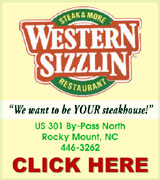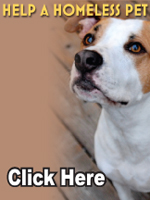 Sections
Member Options
Back
Drug bust nets multiple arrests
Nashville residents were among those arrested last week following an undercover investigation by the Nash County Sheriff's Office.
The five-month long undercover investigation was for the illegal sale of narcotics and was conducted by the Narcotics Division of the Sheriff's Office.
The investigation was for numerous individuals who were known for selling or dealing illegal narcotics in the Nash County area. According to the Sheriff's Office, most of the individuals are street level to mid-level dealers, which has a direct impact on the sale of illegal narcotics in the area.
More ...
Cooperative Extension Director retires


Nash County Cooperative Extension won't be the same next year, as Charlie Tyson will no longer be serving as the director.
Tyson will retire at the end of this year, after a 16 year career with Nash County. Tyson served 11 of those years as Director.
Nash County Commissioners honored Tyson at their December 7 meeting for his dedication to agriculture. Commissioner Chair Fred Belfield presented Tyson with a Certificate of Appreciation.

More ...
AMANDA CLARK, GRAPHIC STAFF WRITER

Nashville Police Corporal Miles Costa helps four-year-old Mason Williams pick out socks on Friday at Wal-Mart during the department's annual Cops and Kids Christmas event.

NPD hosts shopping days for local kids


The Nashville community once again overwhelmed Nashville's Police Department with its support for the annual Cops and Kids Christmas event.
Thanks to numerous donations from area businesses and individuals, 24 children were treated to some Christmas shopping. In addition, 40 bags of toys and clothes were made up for those who could not go shopping.
"We had over $7,000 in donations," said Nashville Police Chief Tom Bashore. "We took 24 kids shopping over two days at Wal-mart."

More ...
AMANDA CLARK, GRAPHIC STAFF WRITER

Bill Jones (at right) was named the Volunteer Firefighter of the Year by Nashville's Fire Department. Volunteer Captain Tony Bailey (at left) presented the award to Jones.

Nashville Fire holds annual banquet


Nashville's Fire Department took time to honor members while also celebrating the holiday season at its annual Christmas Banquet and Awards Presentation on December 4.
In addition to the traditional Firefighter of the Year Awards, the department also honored a Nashville Police Officer for his heroic actions that saved a person's life.
Sgt. Brooks Heath helped remove a driver of a vehicle whose car had caught on fire on US 64. Fire Chief Randy Goodbrod said Heath's actions saved the driver's life.

More ...
AMANDA CLARK, GRAPHIC STAFF WRITER
Stanhope man files for District 3


A third man has filed for the District Three Nash County Commissioner Seat.
Edward "Ed" Bissette, of the Stanhope community, filed last Thursday as a Democrat.
So far, Bissette is the only Democrat who has filed for the seat, which is currently occupied by Billy Morgan, who is also a Democrat.
Dan Cone and J.P. Barnes, both of Middlesex, have filed on the Republican ticket.

More ...
AMANDA CLARK, GRAPHIC STAFF WRITER
Sheriff Stone graduates FBI training
Nash County Sheriff Keith Stone was one of 230 law enforcement officers from around the United States to graduate from the FBI National Academy in Quantico, Virginia last Friday.
The 262nd session of the academy consisted of students from law enforcement agencies from 47 states including the District of Columbia, 27 international countries, four military organizations and two federal civilian organizations.
More ...

Roselle Tyson was surprised on Monday night with the Oak Level Ruritan of the Year Award. Tyson has been a member of the organization for seven years and has served as treasurer for six.

Tyson named Oak Level Ruritan of the Year


The Oak Level Ruritan Club held its annual Christmas celebration on Monday night, recognizing several members.
Roselle Tyson received the top honor of the night, being surprised with the Ruritan of the Year Award.
The award was presented by Wayne Outlaw, 2008 Ruritan National President and member of the West Mount Ruritan Club.
"It's a very high honor to be recognized as a Ruritan of the Year," Outlaw said.

More ...
AMANDA CLARK, GRAPHIC STAFF WRITER
NASHVILLE POLICE REPORTS
INCIDENTS
A hit and run was reported on 12/6/15 at 105 Wheeless Drive
A disorderly conduct was reported on 12/6/15 at 111 Sara Drive
A hit and run was reported on 12/8/15 at Dollar General in the parking lot, 800 E Washington Street
More ...
NASH COUNTY SHERIFF'S OFFICE REPORTS
A breaking and entered was reported on 12/7/15 at 13200 Social Plain Road
A possession of stolen goods was reported on 12/7/15 at 608 Cascade Avenue
A possession of marijuana was reported on 12/8/15 at Mill Branch Road and Country Ridge Drive
A motor vehicle theft was reported on 12/8/15 at 450 W NC 97
More ...
Cops and Kids Christmas, pics 1


Nashville Police Department Reserve Officer Dee McKeel (at left) looks on as Dahmarion Lucas, 10, checks out a bike at Wal-Mart during Cops and Kids Christmas. Lucas' grandmother, Theresa (behind Lucas) said the event was a blessing to her.

More ...
Graphic photos by Amanda Clark
Coppedge, Hedgepeth wed
Jennifer Leigh Coppedge and Joel Southall Hedgepeth were united in marriage on October 17, 2015 in a 5 p.m. ceremony held at Lake O'The Woods Plantation in Warrenton. The ceremony was officiated by Jefferey Hedgepeth and Chris Schank.
The bride is the daughter of Michael and Faye Coppedge of Nashville.
The groom is the son of Jeffery and Teresa Hedgepeth of Rocky Mount.
More ...
Christmas ~N~ Middlesex 2015, 1


Little Lilliana, 3 months, enjoys her first Christmas parade Saturday with her dad, Frankie Hyde, and mother, Marisela Metters.

More ...
GRAPHIC PHOTOS BY JO ANNE COOPER
Christmas ~N~ Middlesex 2015, 4
Middlesex held its annual Christmas -N- Middlesex event Saturday featuring vendors, music and a Christmas Parade. Pictured above, the Southern Nash High School Marching Firebirds perform during the Christmas Parade.
More ...
Toys for Tots Toy Drive
Sherlon Page, Financial Advisor with Edward Jones, is pictured with members of the Marine Corps League, Rick Thomason, Rick Ferguson, and Dave Sannes, who work to collect and distribute toys each year for children. Sherlon's office has participated in the Toys for Tots Toy Drive for the past several years as a part of her annual Office Christmas Open House located in Rocky Mount.
More ...
CHRISTMAS IN SPRING HOPE, 1
The Spring Hope Elementary Chorus sang Christmas carols to kick off the entertainment for the Christmas in Spring Hope event on Friday night. At the Barre Dance Academy, Gibson Memorial Methodist Church, Faith Christian School and Samaria Baptist Church's Faithful Ones also provided entertainment at the event.
More ...
CHRISTMAS IN SPRING HOPE, 2
Little Miss Pumpkin Madison Lee and Pumpkin Queen Victoria Moss participated in Christmas in Spring Hope events on Friday. Pictured Lee hands out candy canes to guests.
More ...
Shop Small Saturday
Jill Boone (right), owner of Jody's of Nashville, and Jennifer Allen display the Shop Small bags during the downtown event.
More ...
PEACHTREE COMMUNITY NEWS


It was a beautiful sunny morning as Pastor Whitehouse welcomed Peachtree folks to church. The theme for the day, according to the Advent calendar was 'Joy'. The pastor and his wife, Marta, lit the 'Joy' candle in the advent wreath. She sang a beautiful solo titled, "Where is the Line to See Jesus?"
Pastor Whitehouse chose as his sermon topic, "Behold the Sun! Behold the Son". It was based on a scripture passage from Luke 1:78-79. [The scripture was read by Dallas Hill.} The pastor said that when we admit that we cannot save ourselves, God through his Grace lets his light shine into our hearts.

More ...
BARBARA HARDISON
Luke's Word for the Week


I've always imagined in the garden, back in Eden, back in the once paradise home of Adam and Eve, they felt darkness upon sinking their teeth into that fruit. I imagine they felt the darkness of not being in perfect communion with their maker as they stood before God awaiting their fate after eating the fruit.
God spoke and curses were given. First to the serpent, then Adam, then Eve. Suddenly life is chaos. Instead of perfect temperatures, perfect land, perfect trees, and perfect days - now a curse, now homelessness.

More ...
LUKE WHITEHEAD
RED OAK NEWS


The youth and children of Red Oak Baptist Church gave a wonderful performance in their Christmas play, "Fact or Fiction: The Christmas Edition", on Sunday, December 6. The play was held in the family life center and popcorn and drinks were provided. Thank you to all who performed, planned, provided meals, and assisted with the production.
The Adult II Sunday School Class of Red Oak Baptist Church honored Tonia Taylor with a birthday party on Thursday, December 10 at South Village.

More ...
SUZY PEARCE
Nash County Blood Drives for December 2015
Tuesday, December 22 from 11 a.m. until 1:45 p.m. at Outback Steakhouse, 210 Gateway Boulevard
Tuesday, December 22 from 4:15 until 7:15 p.m. at Mike Keffer Chrystler Jeep Dodge Ram, 1340 S Wesleyan Boulevard, Rocky Mount
Wednesday, December 23 from 12:30 until 5 p.m. at Golden East Crossing Mall, 1100 North Wesleyan Boulevard, Rocky Mount
Monday, December 28 from 2:30 until 7 p.m. at Northside Community Church, 1660 Beaver Pond Drive, Rocky Mount
More ...
Local girl receives Silver Award
Kelsi Pittman, of Whitakers, was awarded the Girl Scout Silver Award by Girl Scouts - North Carolina Coastal Pines.
The Girl Scout Silver Award is the second highest achievement in Girl Scouting. The award symbolizes a Girl Scout Cadette's accomplishments in Girl Scouting and her community as she discovers her strengths and takes action to make the world a better place.
For her Girl Scout Silver Award project, Pittman sewed pillowcases and wheel chair bags for Veterans of Foreign Wars (VFW).
More ...
National Fire Prevention Week
Cedar Grove Elementary School recognized local heroes in October as part of National Fire Prevention Week. Representatives from the Nash County Sheriff's Office, including the K-9 Unit, Nash County EMT's, NC Forestry Service and Castalia Fire Department were on hand to educate and share with students about what they do in various emergency situations. Students were also able to tour the emergency vehicles. Pictured above, David Braswell (at left), of Castalia's Volunteer Fire Department, shares information with students about life as a firefighter.
More ...
MILITARY NEWS
A Southern Nash High School graduate was selected to perform the flag ceremony at a Jacksonville Jaquars game last month.
PFC First Class Nicholas B. Owens, performed the flag ceremony on November 19 for the United States Marine Corps.
Owens is a 2014 graduate of Southern Nash High School. He went on to graduate from Marine Corps Training on April 10, 2015.
Owens played football for two years with the Nashville Hornets and four years of high school football as a linebacker with Southern Nash High School.
More ...
AVENTON COMMUNITY NEWS


Merry Christmas Graphic Readers!
I don't have much news this week; there's a lot going on around here, but families are too busy to send me their news, and I am too busy to call for it. Sounds fair to me, so instead of the news I will share a Christmas memory with you. Oh, how wonderful you say LOL!
I have always loved Christmas Eve the best.

More ...
JOJO RICKS
FARM SERVICE AGENCY NEWS


Agriculture Deputy Secretary Krysta Harden recently announced a commitment by the U.S. Department of Agriculture (USDA) to prioritize $5.6 billion over the next two years within USDA programs and services that serve new and beginning farmers and ranchers. Deputy Secretary Harden also announced a new, tailored web tool designed to connect burgeoning farm entrepreneurs with programs and resources available to help them get started.
"(The) announcement is symbolic of the evolution of USDA's efforts to better serve the next generation of farmers and ranchers," said Harden.

More ...
SHARON TAYLOR, NASH COUNTY FSA EXECUTIVE DIRECTOR

Aquatic biologists Tom Fox (left) of the NC Wildlife Resources Commission and Sarah McRae of the US Fish & Wildlife Service release endangered Tar River Spinymussels into Fishing Creek on October 19, 2015.
Endangered species released into Fishing Creek
Thanks to a collaboration of several conservation agencies, the population of the endangered Tar River Spinymussel is growing in Fishing Creek and Little Fishing Creek in Nash and Halifax Counties, North Carolina. The partners - the US Fish & Wildlife Service (USFWS), the NC Wildlife Resources Commission (NCWRC), and NC State University's College of Veterinary Medicine - have released over 8,500 individual Tar River Spinymussels into these creeks since December 2014. The mussels were bred and raised at the NC State's Aquatic Epidemiology and Conservation Laboratory and the NCWRC's Marion Conservation Aquaculture Center over the past five years.
More ...
Cooking collards -- more than just healthy greens


Some days are just great days.
My mama called me over the weekend and asked if I wanted some collards. She knew I'd been wanting some, and knew I'd gotten bad advice over Thanksgiving and missed out on the greens. I think the sabotage might have been part of a larger conspiracy to keep me out of the pot, although the family member involved claims innocence.

More ...
Mike Brantley
Home really is the best place for the holiday!


Though it feels more like springtime outside -- Christmas is just days away!
I'm sure many of us will be out shopping this weekend, attempting to complete our holiday lists. As always, we encourage you to check your neighborhood stores before driving miles away to make your purchases.
It's amazing how many great gift ideas are right at your back door -- no matter where you live!

More ...
Jo Anne Cooper
Our nation needs to change its spending habits


Dear Editor:
We are quickly reaching critical mass when it comes to the national debt to gross domestic product (GDP). As I write this the national debt is 103.2 % of GDP and expanding.
Our national debt is the excess of spending over revenues each year that must be borrowed. The excess of spending over revenues is better known as the annual budget deficit. Today's national debt is the accumulation of the annual borrowings to pay for the annual budget deficit.

More ...
Letter to the Editor
Backward Glances


This photo was originally published in The Graphic on December 22, 1981. The Nashville Methodist Church presented live nativity scenes followed by a special "Birthday Party for Jesus." The re-creation of the birthday of the Christ Child included special music by adult and youth choirs and was held on the lawn in front of the church.

More ...
A PICTORIAL LOOK INTO THE PAST

ATTENTION GETTER. Nash Central Middle's Mallory Roughton draws a crowd in the paint during last Thursday afternoon's Tri-County Conference home victory against Phillips. The Lady Trojans are off to an undefeated start this winter.

READY TO DEFEND


NASHVILLE - After losing the likes of Robbi Allen and Kayla Mitchell over the past handful of years, it would be easy to think that Nash Central Middle School might not be able to continue its recent girls basketball dynasty in the Tri-County Conference.
But not so fast.
Certainly, Nash Central doesn't have its usual star-power roster under veteran head coach Minnie White this season.

More ...
GEOFF NEVILLE, Graphic Sportswriter

PRODUCING AT THE POINT. Jordan Lynch has been playing well at the point guard position this season for Nash Central Middle School's boys basketball squad.

Improved NC nabs home win


NASHVILLE -- Nash Central Middle School has a new coach -- and lofty expectations -- for the 2015-16 boys basketball season.
Mark Wooten, who has served as an assistant for NCMS, has taken over the head coaching position after Kevin Leonard moved into school administration for Nash-Rocky Mount Schools.
Wooten is extremely familiar with his returning talent, which has been bolstered by an influx of talented newcomers, including transfer wing Naszir Griffin.

More ...
GEOFF NEVILLE, Graphic Sportswriter
Adams earns region honor


ROCKY MOUNT -- The North Carolina Wesleyan College football program has announce dthat junior wide receiver Malik Adams has been named to the D3Football.com All-South Region Team.
A native of Selma, Adams garnered Second Team accolades. He attended North Johnston High School.
This is the first All-Region award for the talented Adams, who was recently named the USA South Conference Offensive Player of the Year.

More ...
Staff Reports

FIREBIRD IN THE BACKSTROKE. Southern Nash's Ashley Lewis participates in a backstroke event during last Wednesday's Big East Conference Swim Meet, which was held at the Harrison Family YMCA in Rocky Mount.

ACTION RESUMES


ROCKY MOUNT -- Not much has happened lately on the Big East Conference swimming scene, thanks in part to the Thanksgiving Holiday -- along with Rocky Mount's prolonged run in the state football playoffs.
But the Big East finally got back into the pool last Wednesday at the Harrison Family YMCA, with Rocky Mount and Wilson Fike continuing their early-campaign girls rivalry.

More ...
Staff Reports
Southern gets past Corinth


STANHOPE -- Southern Nash High School's boys basketball squad returned to winning form last Wednesday by securing a 47-43 home victory over non-conference opponent Corinth Holders.
With the win, the Firebirds, now 3-2 overall, finished off a regular season sweep against the Pirates.
Late in the contest, Marquise Wright scored off an offensive rebound to give the Firebirds the lead for good. Damien Bryant set up Wright's bucket with a clutch steal.

More ...
Staff Reports
Southern Nash holds off Bunn


BUNN -- Southern Nash's boys basketball squad traveled into Franklin County last Friday to renew its backyard rivalry with the Bunn Wildcats.
Bunn, which is fielding a depleted squad due to the school's deep football playoff run, would give the Firebirds a tussle before falling by a 70-68 margin.
Southern Nash led by 17 points in the third period before starting to get into foul trouble.
The Wildcats clawed back to a 12-point deficit going into the closing stanza, and SN would see standouts Marquise Wright and Damien Bryant foul out midway though the closing stanza of action.

More ...
Staff Reports
A SHARPE SWIMMER FOR THE BULLDOGS
Nash Central High School veteran Kaley Sharpe takes part in a backstroke event as part of last Wednesday afternoon's Big East Conference Swim Meet, which was held at the Harrison Family YMCA in Rocky Mount.
More ...
MALLORY MAKES IT HAPPEN
Nash Central's Mallory Roughton (with ball) drives toward the basket during last Thursday's home triumph against Phillips Middle.
More ...
QUICK MOVE TO THE BUCKET
Nash Central's Zhaterrica Cherry (right) won't be denied on this layup attempt as part of last Thursday afternoon's home victory over Phillips Middle School.
More ...

JD Joyner
Guitars & Friends with Unity Christmas
Guitars and Friends is a unique musical group comprised of musicians from eastern North Carolina. The core group of the band has been together for several years and is known for outstanding talent, great entertainment value, and excellent camaraderie both on and off stage. They have performed at the Down East Festival of the Arts, The Nashville Blooming Festival, and the Nash Arts Center. In addition, they can be found at a variety of private, public, and corporate venues. Boddie Noel Corporation has chosen Guitars and Friends to provide entertainment at several of their company functions.
More ...