Subscribe/Access
Advertisements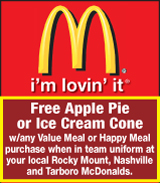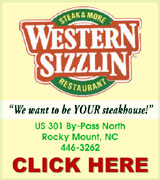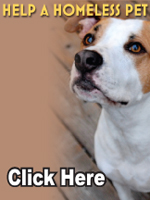 Sections
Member Options
Back
Nash breaks ground for new EMS station


A long awaited project for both the Town of Nashville and Nash County was celebrated on Monday afternoon.
The official ground breaking of Nashville's EMS Station was held at the site on Western Avenue in Nashville's Business Park on Monday afternoon. Nashville leaders, along with Nash County Commissioners, Planning Staff and Emergency Services Staff, were on hand for the celebration.
Nash County Commissioners and Nashville Town Council members shared the duty of shoveling the first round of dirt for the project, a tradition in ground breaking ceremonies.

More ...
AMANDA CLARK, GRAPHIC STAFF WRITER
Local man faces attempted robbery charge


Local law enforcement quickly apprehended a Nashville man after an attempted robbery at Bojangles last Friday morning.
Nashville Police Chief Thomas Bashore said a white male went into Bojangles around 9:30 Friday morning, jumped over the counter and demanded money.
"He did not display a weapon," Bashore said.
"No one was hurt."

More ...
AMANDA CLARK, GRAPHIC STAFF WRITER
Bark For Life is Saturday
Nashville's Stoney Creek Environmental Park will be full of four-legged friends on Saturday as the second annual Bark for Life kicks off.
The event will begin at 9 a.m. with an opening ceremony, which includes the Pledge of Allegiance and Star Spangled Banner.
Dogs are allowed at the event but the dog's vaccination record will be checked at registration. All dogs must also be on a short leash.
The blessing of the dogs will be held at 9:10 a.m. by Pastor Allen Williams.
More ...

ALL SUITED UP -- Landon Carr, 10, helps Dalton Bobbitt, 6, try on a fireman's uniform on Saturday at the second annual Coopers Community Day, which was hosted by the Coopers Fire and Rescue Department.

Coopers Fire Department holds Community Day


The Coopers Fire and Rescue Department entertained over 500 people on Saturday at their second annual Community Day.
The event included fire truck tours, face painting, a dunking booth, a fire extinguisher demonstration as well as bouncy houses. The day ended with a live extrication by the junior members of the department.
Chris Joyner, Captain of Coopers Fire and Rescue, said the event is a way to give back to a community that has always been supportive of the fire department.

More ...
AMANDA CLARK, GRAPHIC STAFF WRITER
Police catch five larceny suspects


Nashville Police had a busy night on Monday, as they responded to a larceny call that resulted in two suspects fleeing.
Lt. Joey Corbett, of the Nashville Police Department, said they received a call on Monday night that two suspects had stolen from Walmart and were running behind Wendy's on Eastern Avenue. Corbett said when he, and another officer arrived, they saw the suspects running. One suspect was running across the street back towards Murphy's gas station and the other was running behind the old Farm Credit building.

More ...
AMANDA CLARK, GRAPHIC STAFF WRITER
School Board to review applications


Nash-Rocky Mount Board of Education members were given 17 applications on Monday night to consider for the position of the school system's leader, along with a list of traits the community and staff wanted to see in the new leader of the Nash-Rocky Mount School System.
Allison Schafer, of the NC School Board Association, presented the results of a survey posted online to get input from the community as well as school system staff on what it would like to see in the new superintendent.

More ...
AMANDA CLARK, GRAPHIC STAFF WRITER

LET'S TRY THIS -- Fifth graders Brooklyn Richardson and Madi Webb (L-R) work together on an Ipad to control Dash, a robot featured in one of the school's new Maker Stations.

Nashville Elementary School celebrates opening of "The Nest"


A brand new section in Nashville Elementary School's media center has students excited.
Last Thursday, students, staff and parents celebrated the opening of "The Nest," the school's Maker Station STEM section of the media center.
Maker Stations promote learning through play and allow students to create things and learn while doing so.
"The Nest" will be a permanent fixture in the school's library and students will have the opportunity to explore at various times during the week, said Media Coordinator Leslie Taylor.

More ...
AMANDA CLARK, GRAPHIC STAFF WRITER
Middlesex Administrator resigns
Middlesex Mayor Lu Harvey Lewis, who also serves as the town's full-time town administrator, will soon be serving on a part-time basis, as he announced his resignation last Monday night.
Lewis submitted his letter of resignation as the town administrator to the Board of Commissioners last Monday night during the board's regular meeting.
In the letter, Lewis said he had "enjoyed working for the advancement of our community."
More ...
Contaminated hay blamed for death of four horses on Nashville farm
A single load of alfalfa hay contaminated with blister beetle was distributed to a Nash County feed store, state officials recently announced.
Officials determined that the single load of hay originated in Kansas and was delivered to Murphy Farm Hay and Feed in Louisburg, which distributed some of the hay to Jones Farm Hay and Feed in Middlesex. The single load of hay was delivered on August 11 and was the source of blister beetle contamination.
The load of hay, containing about 500 bales, was found to be contaminated with the striped blister beetle.
More ...
REMEMBERING THE CONSTITUTION
Mt. Hermon Baptist Church and Classical Conversations sponsored a student-led reading of the US Constitution last Thursday, Constitution Day, on the steps of the Nash County Courthouse. The event was held to raise awareness and show the importance of the constitution and the public's civic duty to know it, uphold it and defend it. Local home schooled students took turns reading portions of the constitution at the 45-minute ceremony. Pictured above, Keagan Dawes, who is homeschooled by Robin Michael with Brenda Odom, holds a United States flag during the ceremony.
More ...
Bailey man killed in head-on collision Tuesday afternoon
A Bailey man was killed on Tuesday afternoon after the vehicle he was driving crossed the center line and hit another vehicle head on.
According to the North Carolina State Highway Patrol, Ellis Perry, Jr., 73, of Winters Road, Bailey, was traveling south on Highway 581, around .6 miles north of Bailey, when his vehicle crossed the center line.
Perry's vehicle hit another vehicle that was traveling north, hitting it head on.
More ...
Tractor trailer, bus accident sends 26 passengers to hospital
A tractor trailer driver and a bus driver were both charged in an accident that sent 26 to the hospital on Monday morning.
According to the North Carolina Highway Patrol, a flatbed tractor trailer was traveling east on US 64 near exit 484 around 6 a.m. in Edgecombe County when it collided into the back of a passenger bus carrying migrant workers. The collision caused the bus to overturn in the left lane of US 64.
The tractor trailer then veered onto the right shoulder where it traveled down an embankment and stopped at the wood line.
More ...
NASH COUNTY SHERIFF'S OFFICE REPORTS
A possession of tobacco by an inmate was reported on 9/14/15 at 222 W Washington Street
A burglary (breaking and entering) was reported on 9/14/15 at 9042 Pace Road
A larceny of a motor vehicle was reported on 9/15/15 at 8924 W Old Spring Hope Road
A felony larceny of a lawn mower was reported on 9/15/15 at 4782 Country Lane
More ...
NASHVILLE POLICE REPORTS
INCIDENTS
A damage to property (vandalism) was reported on 9/14/15 at the Nash County Courthouse in the parking lot
A simple assault was reported on 9/15/15 at 114 N Wheeless Circle
A possession of counterfeit money was reported on 9/16/15 at Wal-Mart, 1205 Eastern Avenue
More ...
STUDENTS OPEN "THE NEST"
Pictured above, Najayla Edwards, a fifth grader at Nashville Elementary School tries out one of the Maker Stations unveiled at "The Nest" last Thursday night at the school. Edwards helped show fellow students how to use the station.
More ...
Nash Parks and Rec adds new and expanded programming


A new program coordinator for Nash County's Parks and Recreation Department has allowed for more programming.
Several new programs have been added to cater to the senior population, as well as homeschoolers, adults and pre-school aged children.
Sue Yerkes, Nash County Parks and Recreation Director, said they are utilizing the Spaulding Resource Center in Spring Hope to run some of the programs.
Cindy Ferguson recently joined Nash County Parks and Rec as a program coordinator.

More ...
Amanda Clark, Graphic Staff Writer
PEACHTREE COMMUNITY NEWS


Peachtree folks gathered at the church for worship on a beautiful autumn morning. Sanctuary flowers were given by Kenneth and Linda Edwards in memory of their fathers, Harold Edwards and Melton Manning. Flowers for the Narthex were given by Warren Boone in honor of his wife, Lois, upon the occasion of their wedding, which occurred at Peachtree Church exactly 63 years ago today.
The Adult choir, under the direction of the pastor, sang "He Touched Me," written by Bill Gaither.

More ...
BARBARA HARDISON
Luke's Word for the Week


Who controls your mind, ever thought about that? Each one of us finds that our minds easily gravitate towards something, some place, or someone. What starts out as simple news we hear, now for some reason is the controlling factor in our mind. Whether it's obsessing over why someone does not think just like we think or the inability to control others actions. These type of situations can easily lead to mind games and next thing we now we are along for the ride. However, this ride is not fun because it's littered with worry, anxiety, and fear.

More ...
LUKE WHITEHEAD
AVENTON COMMUNITY NEWS


Ms. Ida Briley, I sure did enjoy talking with you in the beauty shop the other day. Folks, Ida went to school at Red Oak back in the good ole days. I enjoyed reminiscing about the past and about the people we both knew. One thing for sure, I hope on my next appointment, you will be there so we can continue where we left off.
2 Aventon Angels were seen putting lattice under the Fishing Creek Baptist Church Fellowship Building deck last week.

More ...
JOJO RICKS
BEULAH COMMUNITY NEWS


Last week, our minister was sick and unable to be at church. Later, he was in the hospital. We are so thankful that he came home on Wednesday and was able to be back at church on Sunday. He brought us the morning sermon on "To the Church," taken from Revelation 1:4-8. Minister Chris Matchem always brings us a great sermon and very meaningful. Prior to the sermon, his wife, Bre, brought us a very beautiful solo on "Jesus you're the Center of My Joy." She has a very beautiful voice which we all really enjoy. The lovely flowers were given Sunday by Carolyn and Earl Cary. We thank them for the lovely mums.

More ...
WILMA ENROUGHTY
RED OAK NEWS


The Northern Nash Senior High School Class of 1980 celebrated with their 35th year class reunion on September 18-19. Plans for the reunion began over a year ago with the committee members meeting regularly working together to make this reunion special. The Reunion Committee included the 1980 Senior Class Officers, Arlin Chavis - President, Bridgite Whitley - Vice President, and Audrey Pearce - Secretary, as well as classmates, Becky Lucas Pardo, Sharon Trusty Breedlove, Elaine Burnette Williams, James Jones, Rudy Bullard, Vickie Sessoms Oxendine, and Debbie Mills Cooper.

More ...
SUZY PEARCE
Nash County Blood Drives for October 2015
Saturday, October 10 from 11:30 a.m. until 4 p.m. at Gardner's Barbequ, 1331 N Wesleyan Boulevard, Rocky Mount
Monday, October 12 from 3 until 7 p.m. at First Baptist, 200 South Church Street, Rocky Mount
Tuesday, October 13 from 2:30 until 7 p.m. at Englewood Baptist Church, 1350 Winstead Avenue, Rocky Mount
Wednesday, Octobrer 14 from 12 until 4 p.m. at Eaton Corporation, 8171 Planer Mill Road, Middlesex
More ...
Is there anything else to ban next in America?


Whatever happened to the good old days when we only banned books in this country?
Then, it looked like we might have to ban Pop Tarts since a kid bit an "L" shape into his, and someone thought it looked like a gun. Students in some schools have been suspended for posting photos on social media of themselves with hunting rifles. Kids wearing American flag t-shirts have been banned. Some schools have banned toy soldiers as cake/cupcake decorations. The list goes on.

More ...
Mike Brantley
Nashville events will offer plenty of fun this weekend for all


This weekend is gonna be a busy one! There are tons of things going on so your kids certainly can't complain about having nothing to do this Saturday!
One exciting event going on right here in Nashville is the second annual Bark for Life!
I missed last year's event because I had several other events going on at the same time but I did drive through there to see what I was missing! Jo Anne was able to cover last year's Bark for Life so I did, at least, get to hear all about it. I'm hoping to check it out for myself this year! I hope you will too.

More ...
Amanda Clark
Budget cut will only shift the need for funding


A little over a year ago, I covered a meeting in which local magistrates, judges and volunteers working to help veterans facing crisis, joined together to find a solution to help those facing post-traumatic stress disorder (PTSD) after serving tours of duty. I was amazed at the number of folks landing in jail due to actions caused by PTSD. Time and time again, veterans are being incarcerated rather than getting treatment and counseling for the root of the problem.
Army Sergeant Major Johnny Borunda was at that meeting seeking help.

More ...
Jo Anne Cooper
Backward Glances


NASHVILLE JAYCEES -- This photo was originally published in The Graphic May 10, 1977. Henry Fisher (third from left, front row) was installed as president of the Nashville Jaycees for the coming year at a banquet held at Birchwood Country Club. Other officers elected were (front row, left to right) Glenn Gray, state director; Doug Hedgepeth, external vice-president; Elton Abernethy, director; Durwood Parker, Jr., internal vice-president; and Ronald Pearson, treasurer. Back row: Charles Taylor, chairman of the board; Ross Strickland, director; John Hunter, director; Nelson Jeffreys, director; and Jimmie Hinton, secreatry.

More ...
A PICTORIAL LOOK INTO THE PAST
Nash County Animal Friends' Notebook


Many a dog shows up at the Shelter that may not even be from our area. Just this last week, locally, we have seen reports of lost and found pets that were many a mile away from home. Perhaps they went that far, perhaps they were stolen and escaped at some distance from home. That is why, if your dog goes missing, to check other surrounding counties! If you get a microchip, those have helped people find their dogs even on the other coast and years later (they kept their info current). But for instant identification, dog tags make a huge difference.

More ...
Carol Vierela, NASH COUNTY ANIMAL FRIENDS

DRIFTON DELIVERS. Nash Central's Drifton Padgett (right) tries to reel in a loose ball during last Tuesday's road setback against the Bunn Wildcats.

Central Stepping Up In Soccer


BUNN -- The adage about a club being better than its record would indicate certainly applies this season to the Nash Central High School boys soccer squad.
Under the direction of veteran skipper Ryan Ruiz, the Bulldogs look to be improved in all phases of the game to date.
Central tends to move the ball quicker and has more overall team speed -- along with a rejuvenated sense of defensive responsibility.
But those upgraded intangibles haven't necessarily transferred to the victory column for the young Bulldogs.

More ...
GEOFF NEVILLE, Graphic Sportswriter
600 AND COUNTING


RED OAK -- Fascinating how a chance decision can change someone's life forever -- all the while impacting the lives of so many others.
As an 18-year-old, Joe McCarthy, from the suburbs of Boston, signed to play college soccer at Clemson University.
After six days, McCarthy realized he didn't have the speed to compete on that level, so he packed up a car and headed home, back up Interstate 95 toward Massachusetts.

More ...
GEOFF NEVILLE, Graphic Sportswriter

ROLLOUT PASS. Nash Central's Jordan Lynch delivers a pass last Thursday against Darden Middle.

OPENING DEFEAT


NASHVILLE -- Nash Central Middle School's 2015 football season got off to a strong start last Thursday -- at least on the first play.
Taking on a solid Wilson Darden contingent, Central recovered the opening squib kickoff and had effective field position inside Darden territory.
But Central would be stopped on downs, and Darden would score in its third play from scrimmage thanks to a 69-yard touchdown burst.
From there, Darden controlled the All-Trojans matchup and went on to secure at 30-0 decision in the first game of the Tri-County Conference campaign for both clubs.

More ...
GEOFF NEVILLE, Graphic Sportswriter
Bulldogs defeated by Hunt


ROCKY MOUNT -- A trio of doubles losses proved to be costly for the Nash Central Lady Bulldogs during last week's Big East Conference tennis matchup against Wilson Hunt.
Central won four of the six singles matches, but Hunt rallied for a trio of doubles wins to wrap up the 5-4 team victory.
Nash Central, coached by Michael Mosley, is now 7-3 overall to go with a 1-3 mark in the league.

More ...
Staff Reports

AROUND END. Southern Nash's Kendrick Bell (with ball) tries to slide past a Tarboro defender during last Friday night's non-conference football showdown.

Birds edged vs. Tarboro


TARBORO -- The annual showdown between Southern Nash and Tarboro has become one of the area's hottest prep football games -- even if it's of the non-conference variety.
SN and Tarboro both travel well, and fans flock to the contests in earnest. And the matchup itself is usually tight between two strong clubs -- just like the one last Friday at Viking Stadium on the THS campus in Edgecombe County.

More ...
Staff Reports
Mudcats' players tabbed for league


ZEBULON -- It was announced recently that 2015 Carolina Mudcats' players Johan Camargo, Joseph Odom, Connor Lien, Lucas Sims, Andrew Thurman and Mauricio Cabrera were chosen as six of the seven Atlanta Braves prospects to play in the upcoming Arizona Fall League beginning on October 13.
All six players began the 2015 season with the Mudcats; Camargo, Odom and Lien each finished the year with Carolina in Zebulon.

More ...
Staff Reports

LOOKING FOR A LANE. Nashville's Jimadre Hilliard (with ball) tries to find some running room during last Saturday's ENCFL road matchup against Wilson-The SPOT at Hunt High School.

A Difficult Start


WILSON -- Nashville's Varsity Hornets are off to a slow start following Eastern North Carolina Football League road contests against Nash County-Southern Nash and Wilson-The SPOT.
Nashville's opener at Southern Nash was marred by bad storms and heavy rains, and the contest was eventually stopped with the homestanding Firebirds holding on to a 25-0 cushion thanks in part to a pair of touchdowns from Daylon Whitley.

More ...
GEOFF NEVILLE, Graphic Sportswriter
NC Wesleyan golfers host event


ROCKY MOUNT -- North Carolina Wesleyan College's golf team hosted its annual Don Scalf Invitational on Sunday and Monday, finishing second among four teams competing at the Belmont Lake Golf Club.
Sophomore Ben Gillon continued his solid start to the season with a second-straight runner-up finish.

More ...
Staff Reports
NN girls earn 3rd place


RED OAK -- Northern Nash's boys and girls cross country squads enjoyed an exceptional outing last weekend at the competitive Adidas XC Challenge, which was held in Raleigh.
The Lady Knights claimed third place in the team standings at the 33-school event.
Freshman Mackenzie Proctor paced Northern Nash by earning the 15th overall position with a time of 21:40.

More ...
GEOFF NEVILLE, Graphic Sportswriter
NC Wesleyan gridders fall to 0-3


ROCKY MOUNT -- North Carolina Wesleyan College's football team dropped a 30-17 decision to Shenandoah University last Saturday afternoon at Bishop Stadium, wrapping up the non-conference portion of its 2015 schedule.
For the second straight week, a pair of fourth-quarter touchdowns ruined the Bishops' bid for their first victory of the season.
After the Hornets (3-0) jumped out to a 14-0 lead less than five minutes into the game, Wesleyan settled in to reel off 17 unanswered points as junior Gerrel Patton twice found the endzone.

More ...
Staff Reports
CONVOY
Nash Central Middle School's Jayden Freeman (with ball) gets some blocking help from teammate Derrick Macklin during last Thursay's home football matchup against Wilson Darden.
More ...
DOUBLE TEAM
Two Nashville players team up to make a tackle last Saturday afternoon against Wilson-The SPOT.
More ...
GOOD CAPTAINS
Southern Nash's captains for last Friday's football matchup at Tarboro were (l to r) Zack Foster, Antwan Stokes, Kendrick Bell and Josh Taylor. The Firebirds dropped a 23-20 decision and are now 3-2 overall this season.
More ...
HAIR-RAISING EXPERIENCE
Daniel Belton and the Northern Nash Knights have gotten off to a strong start to the 2015 cross country campaign under veteran head coach Jeff Dodrill. The Knights will be in action this Saturday at the annual Greensboro Invitational. NN traveled to Nash Central on Wednesday for a conference meet.
More ...
HIDE AND SEEK
(L to R) Bunn's Edson Servin and Nash Central's John-Michael Kelly try to head the ball during last Tuesday afternoon's prep soccer showdown.
More ...
ROOKIE TEAM HIGHLIGHTS
A HARD-FOUGHT GAME. The Nashville Hornets took on Wilson-The SPOT last Saturday morning in a Rookie League contest at Hunt High School. Among the highlights were (above) Nashville's Janas Hill picks up yardage.
More ...
STAY AWAY FROM ME
Nash Central's Joshon Foster tries to avoid a tackle during last Thursday afternoon's Tri-County Conference football opener at home versus Darden Middle School.
More ...
The Diary of Anne Frank
Performances are September 24, 25, and 26 at 7 p.m. and September 27 at 2 p.m. at The Imperial Centre, 270 Gay Street, Rocky Mount. Tickets are $11 for Adults, $9 for Students and Seniors, and $7 for Children Under 12. Tickets may be purchased during The Imperial Centre's regularly scheduled hours. The Imperial Centre is open Tuesday - Saturday 10 a.m. - 5 p.m. and Sundays from 1 p.m. - 5 p.m.
In this gripping new adaptation by Wendy Kesselman, from the original stage play by Goodrich and Hackett, newly discovered writings from the diary of Anne Frank, as well as survivor accounts, are interwoven to create a contemporary impassioned story of the lives of people persecuted under Nazi rule.
More ...