Subscribe/Access
Advertisements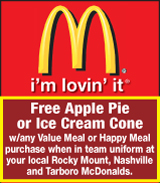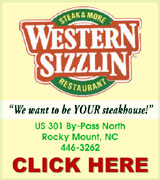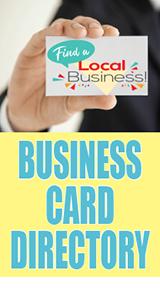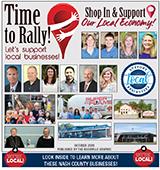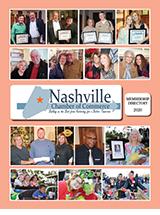 Sections
Member Options
Back
Fire destroys Nashville home


A fire over the weekend destroyed one Nashville family's home but left them thankful to be alive.
Nashville's Fire Department received a call of a house fire around 1:30 a.m. on Sunday, night, August 16th at 401 Hearthstone Drive in the South Creek Subdivision. Captain Chris Joyner said when fire fighters arrived, they found the rear of the home heavily involved in fire. The fire had advanced to the roof line, Joyner added.

More ...
AMANDA CLARK, GRAPHIC STAFF WRITER
Nash leaders meet with Internet provider


Representatives from Nash County's municipalities, along with economic developers and community leaders, met last week to learn about a company that could offer opportunities for high-speed Internet for under served areas of Nash County.
CloudWyze, a Wilmington-based technology and communications company founded in 2012, is pursuing the idea of expanding its services into three new locations this year and Nash County has been identified as a possible market. The company offers Internet, Phone, and Cloud Services as well as technology support.

More ...
JO ANNE COOPER, GRAPHIC PUBLISHER

LET\'S SOAR! -- Stephanie Battle encourages other runners before a group run on Saturday, August 1, just prior to Tastebuds Popcorn\'s grand opening. Youlanda Logan, who owns the business with her husband Malcolm, is a member of the group.

RUNNING BY FAITH


What started out simply as a running group has transformed into a support group full of friendship, fellowship, fitness and faith.
Stephanie Battle began the running group in 2013 after having her third child. She said she needed a way to get in shape and healthy but also be held accountable and thought having running partners would do just that.
"I know that accountability is important to be consistent with something," Battle said.

More ...
AMANDA CLARK, GRAPHIC STAFF WRITER
Nash Arts Center to host Open Mic Night


Nash Arts will host its first ever Open Mic Night on Friday night.
The Open Mic Night is something Nash Arts Director Shelly Gray said she's been wanting to do for a while.
"I've been wanting to do it here for years," Gray said. "This will be our first one ever, that I know of."
The first event is going on with help from Dula Mae's in Wilson.

More ...
AMANDA CLARK, GRAPHIC STAFF WRITER
School Board changes meeting schedule again


The Nash-Rocky Mount Board of Education are going back to once a month meetings, board members decided on Monday night.
The possibility of once a month meetings was brought up last month and board members agreed to add it to the work session agenda for the August 17 meeting.
On Monday, Chairwoman Evelyn Bulluck presented two options for board members to consider. The main difference was whether board members would be fed dinner before the meeting or in between the work session and regular agenda meeting.

More ...
AMANDA CLARK, GRAPHIC STAFF WRITER

UNITY TEAM. Owner Angela Dawes (left) is pictured with her staff (left to right) Cryshenda Drake, Felicia Dunn, Emerald Schmitz, Laura Frazier, Tonja Whitaker. (Back row) Ethanuel "Slick" Williams and Robert Newsome, Jr.

Nashville salon celebrates new location


With hard work and patience, Angela Dawes has made her ultimate dream come true.
Dawes, and her husband, Handy, recently celebrated the opening of Unity Hair and Nail Salon and Spa with a ribbon cutting, hosted by Nashville's Chamber of Commerce.
Dawes moved into a larger building, known as the Valentine-Fuller Antique building, and is now offering a broader array of services than she offered before.

More ...
AMANDA CLARK, GRAPHIC STAFF WRITER
Nash County Sheriff's Office changes hours for concealed carry applications
The Nash County Sheriff's Office is changing the times they offer appointments for concealed carry weapons permits.
The Sheriff's Office was offering appointments on the third Saturday of each month but decided to cancel Saturday appointment hours after August.
Instad, longer hours will be offered every third Wednesday, beginning on Wednesday, September 16.
Concealed Carry Weapons Permit appointment hours will be from 8 until 11:45 a.m. and from 1 until 7 p.m. on the third Wednesday of the month.
More ...
NASHVILLE POLICE REPORTS
INCIDENTS
A larceny was reported on 8/10/15 at 209 Simbelyn Drive
A damage to property (vandalism) was reported on 8/12/15 at 208 Village Court
A damage to property (vandalism) was reported on 8/12/15 at W Nashville Drive
More ...
NASH COUNTY SHERIFF'S OFFICE REPORTS
A breaking, entering and larceny was reported on 8/10/15 at 11390 Red Bud Road
A felony larceny was reported on 8/10/15 at 6293 S NC 581
An injury to real property was reported on 8/10/15 at 2965 S Halifax Road
A larceny was reported on 8/10/15 at 2181 S Wesleyan Boulevard
More ...
NCC and Barton announce BSN completion agreement


Nash Community College President Bill Carver and Barton College President Dr. Douglas N. Searcy recently signed an agreement to bring a four-year degree to Nash Community College's campus. The agreement offers Nash Community College Associate Degree Nursing (ADN) students the opportunity to continue their studies through Barton College's Bachelor of Science in Nursing program. "Nash Community College has collaborated with Barton College for over a decade to provide students the option of continuing their educational journey in pursuit of a four-year degree via the articulation agreement.

More ...
1 opinion posted
Spaulding Alumni Association plans 41st annual reunion
The C.C. Spaulding Alumni Association is getting ready for its 41st Annual Reunion.
The reunion is set for September 3 through September 6 with various events.
Reunion activities will begin with a Black Tie Banquet on Thursday, September 3 at Bill's Convention Center in Wilson from 7 until 11 p.m. for the Class of 1965.
On Friday, September 4, the Annual Fish Fry will be held from 7 until 10 p.m. at the Spaulding Gym in Spring Hope.
More ...
NCC welcomes Student Government Association officers
Nash Community College is pleased to welcome its Student Government Association (SGA) officers for the 2015-2016 academic year.
SGA officers are elected each year during the spring semester for a one-year term. The SGA President represents the student body as a non-voting member of the College's Board of Trustees. Every effort is made to offer recreational, social, and cultural opportunities which will enhance the student body's educational experience. The SGA plans and implements, throughout each semester, social activities for the student body.
More ...
COOPERS RETIREES
The Coopers Elementary School staff retirees met for their annual luncheon at Ribeyes Steakhouse in Nashville on August 13th. Twenty-eight former teachers, assistants and principles attended the luncheon.
More ...
Bridge closure may impact Southern Nash High traffic
As teachers and students return to school this month, the N.C. Department of Transportation reminds residents in Nash County of a closure south of Spring Hope that may impact commutes for the first few weeks of the school year.
NCDOT closed down a section of Southern Nash High Road between N.C. 97 and Fire Tower Road on June 15 to allow crews with Sanford Contractors Inc. to replace the 57-year-old bridge over Toisnot Swamp. The bridge replacement is on schedule to be complete in mid-September.
More ...
NCC LUNCHEON
Nash Community College faculty and staff were invited to the Brown Family Employee Appreciation Luncheon Tuesday, August 11th, in Brown Auditorium. Employees and the Brown family, friends of the College, celebrated the end of summer and prepared to kick off the fall semester while enjoying a southern BBQ meal catered by Doug Sauls.
More ...
BOOK SIGNING
The Nashville Graphic hosted a book signing for Mike Brantley earlier this summer. Brantley's book, "Memory Cards: Portraits From A Rural Journey," was released June 11th. Brantley has worked at The Nashville Graphic, both full time and as a columnist since 1985. Pictured above, Stewart and Carolyn V. Philip talk to Mike Brantley during the signing.
More ...
NCC announces Medical Assisting and Practical Nursing graduates
"Thank you for joining us today to recognize the achievements of and to celebrate the start of the health care careers of our diploma graduates," Nash Community College Director of Medical Assisting and Phlebotomy Nancy Worsinger told the audience during the Summer Health Sciences Recognition Ceremony. (Pictured Above): Medical Assisting graduates pictured on the front row, from left: Sharon Stokes of Spring Hope, Shelby Wall of Zebulon, Charise Bullock of Whitakers, Greyson Rizo of Rocky Mount and Kadesha Perry of Nashville. Back row: Jena Selner of Battleboro, Stephanie Gomez of Bailey, Teaqula Moore of Rocky Mount, Rebekah Rogers of Louisburg and Taylor Gutierrez of Rocky Mount. Not pictured: Crystal Turner of Enfield.
More ...
Nash Community College announces summer semester academic honors list
Nash Community College recently announced students who achieved academic honors during the 2015 Summer Semester.
Christopher Yelton of Nashville qualified for the Dean's List this summer by earning a perfect 4.0 grade point average while taking 12 or more semester hours.
Students who qualify for the Honor Roll must earn a grade point average of 3.3 or above and be enrolled in 12 or more semester hours.
More ...
Hobgood Academy announces honor roll
Hobgood Academy recently announced students named to the Honor Roll and Principal's List for the sixth six weeks of school.
Jordy Martinez, a fourth grader, and Andrew Elkins, a fifth grader, were both named to the Honor Roll.
Emilee Crawford, a fifth grader, was named to the Principal's List.
Sixth graders named to the Honor Roll include Cole Lanier and Hunter Rogers.
More ...
PEACHTREE COMMUNITY NEWS


Peachtree folks gathered at their church for worship on a lovely Sunday morning. Sanctuary flowers were a beautiful vase of roses, arranged and given by Melba Hobgood from her garden, and that of a friend.
Special music was by the Peachtree Men's Chorus, directed and accompanied by Jane May. They sang a beautiful arrangement of "The Church in the Wildwood". Lawrence Edwards sang one verse as a solo. David Griffin whistled the introduction and other portions. It was outstanding! Other men participating were Ray Eason, Linwood May and Jerry Hobgood.

More ...
BARBARA HARDISON
RED OAK NEWS


The Baptist Men enjoyed their breakfast meeting on Sunday, August 16. They welcome new members.
Everyone is invited to Red Oak United Methodist Church this Sunday, August 23, for their special blessing of the backpacks and school year. The participants that took part in the Fruit of the Spirit Summer Reading Camp will receive a Fruit of the Spirit Backpack full of school supplies for the upcoming school year.
Red Oak Baptist Church will also have a Book Bag Blessing on Sunday, August 23 at 11:00 am. Everyone's welcome!

More ...
Suzy Pearce
Word for the week


A mother gurgles and coos with her newborn son. Her baby responds with smiles and laughter. Then a dark cloud of sadness crosses the baby's face. There is a angry scowl. Mom wonders, "What's going on in that little head." Communication must take place through touch and kind unanswered words.
The separation between God and us is infinitely greater. "'For My thoughts are not your thoughts, nor are your ways My ways,' declares the Lord" (Isaiah 55:8).

More ...
DENNIS PRUTOW
AVENTON COMMUNITY NEWS


Folks, it's the last week at home for most of our little aventonians! Summer is ending and school is beginning. I know you will not believe this, but truly all Aventonian adults know how you feel. We've been there....done that. We also remember that after the first week of school, summer is all forgotten and it's "almost" like you've been in school forever. Cheer up! Halloween, Thanksgiving and Christmas will be here before you know it. I promise!

More ...
JOJO RICKS
Teens attend annual Entrepreneurial Boot Camp
Area teens participate in the 2015 Teen Entrepreneurial Summer Boot Camp held in Rocky Mount last month. Pictured above, left to right (front row): Ambia Wooten, Asia White, Emmanuel Williams, Khandyce Wilkins, Shawn Trice, and Ma'Kayla Jackson. Left to right (back row): Patrick Minor (Intern), Elijah Sellers, Tiffany Carr, Jada Battle, Quatavious Morning, Jacqueline Dickens, and Ta'Nautica McDowell.
More ...
Area teens develop business skills at event
The North Carolina Cooperative Extension Service of Nash and Edgecombe County hosted the third Annual 2015 Teen Entrepreneurial Summer Boot Camp in Rocky Mount from July 20 to July 24th.
The camp is designed to introduce participants to entrepreneurship using fun and exciting activities. Teens analyzed their community, identified unmet opportunities for providing products and services, completed research, and learned how to write business plans.
More ...
Local 4-H leaders attend event


NASH COUNTY -- A delegation from Nash County attended the 68th annual 4-H Electric Congress July 13-15 at the University of North Carolina Wilmington. 180 4-H'ers, adult leaders and N.C. Cooperative Extension agents from 54 counties attended the three-day event.
Since 1947, Duke Energy and Dominion North Carolina Power have sponsored the annual congress to emphasize energy conservation and safe electricity use.
The 4-H electric energy program is one of the most popular activities amount Tar Heel 4-H'ers.

More ...
Staff Reports
It's official. I'm gonna run for President!
Why are 20 some people running for president of these United States when only two will get a nomination and only one will get either elected or appointed by the Supreme Court??
Because, for every one of them, it is an opportunity to get richer in a hurry. Note I said richer, not just rich.
Now before anyone scoffs at this idea and tries to go through the motions of pretending that their favorite candidate wants to guide the country in ways that will be for the good of the country, better step back and have a reality check.
More ...
Our family is very thankful for your prayers and notes of support!


I keep telling myself that "after this" things will return to normal but things just keep happening. I suppose having three small boys means my life will be exciting for at least the next 18 years, if not longer!
But the good news is, all the craziness has caused me to more or less shrug off the things that happen in life when used to, I let little things bother me. Now, I just snicker when something happens, well most of the time.

More ...
Amanda Clark - 1 opinion posted
Back to school shopping not about choice


It is that time of year when students everywhere, for the most part, are looking forward to school.
The drudgery of the spring is out of the way, and for most part, most school kids have had a lazy summer of video games, bike riding, splashing with a water hose or swimming.
But even those things have an expiration date as the fall looms straight ahead and a fresh start on another school year brings the optimism of a clean slate, new teachers, old friends and in some cases, even new schools.

More ...
Mike Brantley
Backward Glances


SUMMERTIME CHORES -- This photo originally published in The Graphic on July 30, 1970. Vivian Bass, daughter of Mr. and Mrs. Harold Bass of Momeyer, takers her turn at pushing the mower. During an interview at the time of this photo, she said the job is usually done by her brother, Brent.

More ...
A PICTORIAL LOOK INTO THE PAST
Nash County Animal Friends' Notebook


Love Celebration! Nash County Animal Friends of NC (NCAF) is celebrating five years of helping the county's pets. We were founded in August 2010.
Poppy was saved by an Independent Rescuer, who actually adopted two dogs right before they were to be euthanized (PTS) due to a full Shelter. It was someone using their heart and not their head. We actually paid for them to be fixed, then we heard that their savior was being evicted. Renters must check first. On top of that, she was going to dump them at her local full Shelter. They would be owner surrenders and could have been PTS immediately. *sigh* So we helped.

More ...
Carol Vierela, NASH COUNTY ANIMAL FRIENDS

ON THE ROAD AGAIN. Jaquay Mitchell and the Southern Nash Firebirds will open regular season action Friday night at Pittsboro Northwood.

Grid Squads Ready For Openers


NASH COUNTY -- Neither of Nash County's four high schools can be accused of easing their way into the 2015 varsity football season.
Each club will have a stiff test to kick off the campaign, and only Nash Central will have a home game.
The Dawg Pound should be filled with excitement as Chris Lee will begin his coaching era at Nash Central with a home event versus the Tarboro Vikings.
Tarboro is a perennial Class 1-A powerhouse, and it's been a few years since the Bulldogs were able to get past the Vikings -- all the way back to the Todd Gurley Era.

More ...
GEOFF NEVILLE, Graphic Sportswriter

LOOSE BALL. Northern Nash High School quarterback Christian Daniels (left) tries to come up with the ball while engaging a West Johnston defender as part of last Thursday's Nash County Football Jamboree.

A JAMBOREE FLURRY


STANHOPE - Nash County's Annual Football Jamboree usually provides schools with an opportunity to prep one final time for the regular season.
But there's also a chance for the teams to do an impromptu scouting session on each other, as they are usually within visual distance of each other during the entire scrimmage.
That wasn't the case this time around, however, as Southern Nash and Rocky Mount were at SN's Firebird Stadium, while Nash Central and Northern Nash were up the hill at the SN practice field.

More ...
GEOFF NEVILLE, Graphic Sportswriter

HIGH STEPPING TOWARD THE END ZONE. Nash Central High School's Sharquez Tillery outraces Northern Vance's defense en route to a touchdown during last Wednesday's home football scrimmage at The Dawg Pound Practice Field.

SUPERB START


ROCKY MOUNT -- Though it would provide a bit of a hindrance one day later, the wait was more than worth it for the Nash Central High School Bulldogs last Wednesday afternoon.
That's when the Chris Lee Era of Nash Central football was officially unveiled to the public as part of a scrimmage versus Louisburg and Northern Vance at the NCHS Football Field.

More ...
GEOFF NEVILLE, Graphic Sportswriter
Soccer program offered


ROCKY MOUNT -- The Harrison Family YMCA offers a 'Little Kickers' Youth Soccer League each year, as an introduction to soccer for 3-6 year olds.
Registration is now open for the fall season, which runs from Septemer 17-October 29.
Participants of this program will learn the basics of dribbling the soccer ball (using their feet and not hands, and keeping the ball close), trapping and shooting.
Parents watch close by on the sidelines as their kids learn to interact with and listen to their coach.

More ...
Staff Reports

SERVING UP SUCCESS. A Southern Nash player unleashes a serve during last Tuesday afternoon's road scrimmage against Louisburg High School in Franklin County.

SN Spikers Shine


LOUISBURG -- Kandar Artis experienced a bit of a homecoming last Wednesday as her Southern Nash Ladybirds traveled to Louisburg for a preseason volleyball scrimmage.
Artis was a prep standout at Bunn -- just down the road from Louisburg -- before joining the spike program at North Carolina Wesleyan College.
Artis has been in the LHS Gymnasium many times, mainly because Louisburg annually serves as Bunn's biggest rival.

More ...
GEOFF NEVILLE, Graphic Sportswriter
Bishops name new tennis coach


ROCKY MOUNT -- The North Carolina Wesleyan College Department of Athletics has announced that Bishop alum Dustin Hale has been named head coach of its men's and women's tennis programs.
He takes over for the recently-departed Andres Amores, who accepted the same position at Division I Jacksonville State University, his alma mater.

More ...
Staff Reports
Trojans to kick off football season


NASHVILLE -- Coach Matt Lancaster and the Nash Central Middle School Trojans will begin their 2015 football season on Sept. 17 with a home contest against Darden Middle.
The Trojans will play thei first three games at home on the NCMS campus.
Nash Central will also take part in the Nash County Jamboree on Sept. 9 at Bishop Stadium in Rocky Mount.

More ...
GEOFF NEVILLE, Graphic Sportswriter
Action hot and heavy at CLR


ELM CITY -- County Line Raceway roared back to life on the 3/8-mile clay oval last Saturday night as five divisions of racing excitement were on the card for the weekly racing series.
First on the track was the ARCO Restoration Limited Sportsman division.
Two heat races, won by points leader Matthew Bissette and John Proctor, would normally set the field for the 20-lap feature event, but Bissette was slated to start at the rear of the field for the feature after winning 3 in a row.

More ...
Staff Reports
Mudcats claim victory at Frederick


FREDERICK, MD. -- Reed Harper, Johan Camargo and Keith Curcio each hit home runs and Seth Webster struck out eight over another seven inning gem as the Carolina Mudcats salvaged a victory in the finale of a three-game series in Frederick with a 6-1 win against the Keys on Sunday afternoon in a Class A Carolina League baseball matchup.
The victory lifted the Mudcats (61-58, 27-23) into a 3-3 finish in their six-game road trip through Wilmington and Frederick.

More ...
Staff Reports
HOT PURSUIT
Nash Central's Wrayshon Battle (left) tries to chase down a West Johnson ballcarrier during last Thursday evening's Nash County Football Jamboree in Stahope.
More ...
TOUGH OPENER
Arthur Person and the Northern Nash Knights will kick off their 2015 high school football season this Friday on the road against the Corinth Holders Pirates in Wendell.
More ...
VIVIAN "ODELL" LYNCH BOOTH
Vivian "Odell" Lynch Booth, 76, of Hollister, passed away Monday, August 17, 2015. Wake services will be held Thursday, August 20, from 7-8 p.m. at Richardson Funeral Home in Louisburg. Funeral services will be held Friday, August 21 at 2 p.m. from the Pine Chapel Baptist Church in Hollister. The Rev. Robert Hedgepeth will officiate.
She is survived by her daughter, Beverly Johnson of Enfield; son, Terence "Neal" Booth of Hollister; sisters Curtee Richardson (Stanley), Selma Richardson, and Velma Silver, all of Hollister; brothers Oliver "John" Lynch (Faye) and Geroge "Dump" Lynch, all of Hollister, and Leonard Lynch (Stacy) of Fayetteville; five grandchildren; and two great-grandchildren.
Arrangements by Richardson Funeral Home, Nashville.
More ...
DERWOOD BELMONT BRAY
Derwood Belmont Bray, 90, passed away Saturday, August 15, 2015. He was born December 28, 1924 in Elizabeth City.
More ...