Subscribe/Access
Advertisements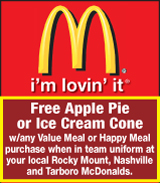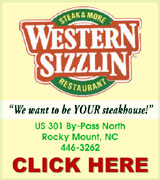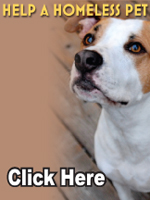 Sections
Member Options
Back
Police seek robbery suspect


Nashville police are looking for a man who robbed US Cellular on Saturday evening.
According to Nashville Police Chief Tom Bashore, a white male walked into the store around 5:30 p.m., went back to   where the cash boxes are kept, grabbed them and walked out the back door.
Bashore said the man did not display any weapons but told store employees he would shoot them if they called police.

More ...
AMANDA CLARK, GRAPHIC STAFF WRITER

HISTORY LESSON –– Aramis Gutierrez takes notes while listening to WWII Veteran Jerome Turner of Nashville during the annual Veterans Appreciation Service held at Southern Nash Middle School.

HONORING VETERANS


Nash County honored veterans at various ceremonies over the past week with a final service on Tuesday, November 11, Veterans Day.
Southern Nash Middle School hosted its annual Veterans Appreciation Service last Friday. As part of that service, local veterans were invited to come out to the school and meet and talk to sixth grade students.

More ...
AMANDA CLARK, GRAPHIC STAFF WRITER
Runoff races set for December 2


Runoff races will be held for two Nash-Rocky Mount Board of Education seats, the Nash County Board of Elections decided on Wednesday morning.
There was the potential for runoff races to be held for four seats, Nash County Board of Elections Director John Kearney said. However, only two of the districts had candidates who requested runoffs.

More ...
AMANDA CLARK, GRAPHIC STAFF WRITER
Castalia postpones retreat


Castalia Mayor Ellene Leonard announced at the November Town Meeting held on November 4 that the town's planned retreat had been indefinitely postponed. She suggested that the event may take place in February 2015, but no date has been set.
Originally, the six-hour retreat had been scheduled for October 4.

More ...
AMELIA HARPER, GRAPHIC CORRESPONDENT
Cooley Library Director takes leave to join monastery


Brian Booth will soon be joining the monastery and taking a leave of absence from his position at Nashville's Library Director.
Booth's last day is November 20. He will leave for the monastery on November 22.
Initially, Booth will stay at the monastery for up to six months for an internship program. At that time, he will decide if he wants to join the monastery permanently.

More ...
AMANDA CLARK, GRAPHIC STAFF WRITER
Tree lighting to honor law enforcement


A Nash County woman will honor the over 400 law enforcement officers killed in North Carolina with a special tree lighting and candlelight vigil on November 20th at her home.
Carie Jones started her NC Fallen Law Enforcement Memorial Tree to pay tribute to not only the men and women who had been killed serving but also for the families.

More ...
AMANDA CLARK, GRAPHIC STAFF WRITER
Local women release CD


A vision to tell others about Jesus led Doris McBride to write a song that's now featured on a CD.
Local musician Robin Dunn and McBride released the CD, "My Angel's Wings," about a month ago.
The CD features two songs which McBride wrote the words to. Dunn put the music with the words.
"I wrote the words, not the music," McBride said.

More ...
AMANDA CLARK, GRAPHIC STAFF WRITER

MARINE OF THE YEAR –– Thomas Taylor (at right) was named the Marine of the Year for the Cpl. Suzi Sannes Detachment 1262 of the Marine Corps League.

Marines celebrate 239th birthday


The Cpl. Suzi Sannes Detachment 1262 of the Marine Corps League celebrated the 239th birthday of the Marine Corps on Saturday night with a Marine Corps Ball.
The event was held at the Gateway Convention Center in Rocky Mount.
The Marine Corps was established on November 10, 1775.

More ...
AMANDA CLARK, GRAPHIC STAFF WRITER
Nash County begins reappraisal process
Nash County is currently in the early stages of a countywide revaluation project which will become effective January of 2017. The state mandates that all counties reappraise real property at least every eight years. The last project was completed in 2009.
Pearson's Appraisal Service was selected to assist the county with this project.
More ...
NFD speaks to VOICE of Nashville
Nashville Fire Department Captain Jason Edwards visited the VOICE of Nashville meeting last month to discuss fire prevention.
Edwards' presentation also included a free smoke detector, which was given to every attendee.
Edwards explained to participants the importance of having working smoke alarms on every level of the home and in each bedroom.
More ...
Nashville to consider adding solar farm ordinance


The Town of Nashville is looking at crafting a solar farm ordinance that is conducive to its land use plan.
Planning Director Brian Hassell told council members at the board's regular meeting last week that though the town had not been approached by any applicants interested in a solar farm, he felt it was wise for the town to go ahead and get such an ordinance on the books.

More ...
AMANDA CLARK, GRAPHIC STAFF WRITER
Rocky Mount woman faces insurance fraud charges
A Rocky Mount woman was recently arrested and charged with insurance fraud.
Carla Yvette McWilliams, 52, of Gardenia Circle, Rocky Mount was charged with one felony count of insurance fraud, attemping to obtain property by false pretense and uttering of a forged document.
More ...
Spring Hope hears possible senior center opportunity


The Spaulding Alumni Association spoke to Spring Hope Commissioners last Monday about the possibility of converting the gymnasium at Spaulding into a senior center.
Bernard Howard, the President of the Spaulding Alumni Association, came before commissioners last Monday night to discuss the group's desires and to seek the town's support.

More ...
AMANDA CLARK, GRAPHIC STAFF WRITER
NASHVILLE POLICE BRIEFS
INCIDENTS
A damage to property (vandalism) was reported on 11/3/14 at 1921 Liberty Drive
An obtaining controlled substance by fraud and forgery were reported on 11/3/14 at Walgreens, 703 E Washington Street
More ...
NASH COUNTY SHERIFF'S OFFICE REPORTS
A larceny of a generator was reported on 11/3/14 at 3639 Grant Lane
A breaking, entering and larceny to a motor vehicle was reported on 11/3/14 at 2306 Old White Oak Road
A breaking, entering and larceny to a residence was reported on 11/4/14 at 11065 Beaver Dam Road
A damage to property was reported on 11/4/14 at 5149 W NC 97
More ...
NCC honors its veterans
The Nash Community College Board of Trustees, Foundation Board of Directors, administration, faculty, staff, and students recenlty took time to thank the 58 Nash Community College students who valiantly served in the United States military and have chosen to use their veteran educational benefits at Nash Community College.
More ...
95th Birthday
Mrs. Dorothene H. Rackley was honored with four parties recently celebrating her 95th birthday. A party for the Hyde family was held at Parker's Barbecue in Wilson and a party for the Griffin Family was held at Gardner's Barbecue in Rocky Mount, and two other parties were held at Ribeyes Steakhouse in Nashville in honor and appreciation of friends who have helped Mrs. Rackley many times.
More ...
Lights of Love deadline is Nov. 21
The deadline is approaching for those who want to purchase a light as a part of the Nash Health Care Volunteer Auxiliary's annual Lights of Love  celebration to remember and honor loved ones. This popular tradition, now in its 11th year, will raise money toward the auxiliary's five-year pledge to the Pediatric Emergency Department.  Now is the time to purchase a light in honor/memory of someone for the 2014 event.
More ...

Pictured L-R, Sunny Robinson, 7, and Kaydin Shook, 6, enjoyed each other's company at the Fall Festival on Friday night. Both are in the first grade at Nashville Elementary School.

Nashville Elementary holds annual Fall Festival


A cool night got a bit cooler for Thomas Moore on Friday night as students voted he take the Ice Bucket Challenge during Nashville Elementary School's annual Fall Festival.
Moore, the school's physical education teacher, was competing against Assistant Principal Kristen Tedford in the challenge and students got a chance to vote electronically on who would take the challenge at Friday night's event.

More ...
AMANDA CLARK, GRAPHIC STAFF WRITER
Nashville Elementary Fall Festival pics
Nashville Elementary School's Physical Education Teacher Thomas Moore lost a challenge with Assistant Principal Kristen Tedford (back row far right) and had to take the Ice Bucket Challenge on Friday night. Students got to pick who they would like to see take the challenge and selected Moore.
More ...
Nash Commissioner Wells attends environmental steering committee meeting
Mary P. Wells, Nash County Commissioner, attended the Oct. 15 meeting of the North Carolina Association of County Commissioners' (NCACC) Environment Steering Committee to discuss county legislative priorities.
The meeting was chaired by Ellen Reckhow, a member of the Durham County Board of Commissioners. The steering committee reviewed 12 environment-related goals that had been submitted by counties.
More ...
DONATION
The Nash Community College Criminal Justice Club and Criminal Justice Latent Evidence students along with Instructors Carmi Guyette and Ryan Cox recently presented a donation to NCC Foundation Executive Director Pat Ellis Daniels as a Legacy gift to assist with instructional needs in the College's new Continuing Education and Public Services Building.
More ...
SAR visits Southern Nash Middle
Ken Wilson, President of the North Carolina Society, Sons of the American Revolution recently visited the 8th grade students at Southern Nash Middle School.  He presented a program explaining the significance of the dates on the North Carolina flag and how they affected the Revolutionary War.  During the four presentations he spoke to over 230 student dressed as a member of the North Carolina militia.
More ...
Nash County Blood Drives for November
Sunday, November 16 from 12 until 5:15 p.m. at Sharpsburg Baptist Church, 3720 Hathway Blvd, Sharpsburg
Friday, November 28 from 12:30 until 4:30 p.m. at Golden East Crossing Mall, 1100 North Wesleyan Boulevard, Rocky Mount
More ...
RED OAK NEWS


Have you made your Christmas shopping list?  Remember the Hometown Favorites Cookbook from the Red Oak Community is for sale.  For only $15 each you could give yourself,  neighbors, friends, family, or  coworkers a one-of-a-kind cookbook featuring delicious recipes from local residents.  Cookbooks are for sale at Faulkner's Store, Linda's Beauty Shop, Siham Hair Boutique, Professional Hair Care by Donna Davenport, Shear Joy, and Rocky Mount Medical Park Pharmacy.

More ...
Suzy Pearce
Word for the Week


With individualism rampant, the electronic church stock and trade, tapes, videos, and CDs innumerable, the public worship of God falls on hard times. With heavy emphasis on private devotions and, in some circles, on family worship, the corporate worship of the church takes a back seat. Throw in professional athletics and competition to corporate worship in the church is deep and broad.

More ...
DENNIS PRUTOW
Red Oak community publishes cookbook
The Red Oak community is recently announced the arrival of its new, one-of-a-kind cookbook, "Hometown Favorites." 
Printed by Morris Press Cookbooks of Kearney, NE, profits will benefit the Cystic Fibrosis Foundation.  
Cystic Fibrosis is a life-threatening genetic disease that affects the lungs and digestive system.
Members of the Red Oak community have been participating in fundraisers for CF for over 28 years.
More ...
EDGECOMBE-NASH RETIRED SCHOOL PERSONNEL


The Edgecombe-Nash Retired School Personnel met on Tuesday, October 9, 10:30 a. m. in Braswell Memorial Library's Warner Room.  After President Mary Williams greeted everyone present, the two guests spoke.
First, Mr. John Farrelly, Superintendent of Edgecombe County Public Schools, proudly announced the ECPS 2013-14 student academic achievement year results.

More ...
Dee Long
Recipient
United States Army Sergeant Major Augustus Leon Cobb (second from left) was the recipient of Crosses of Military Services at the United Daughters of the Confederacy 118th Annual Convention held in Durham.  He received the Global War on Terror Medal and the National Defense Medal.
More ...
PEACHTREE COMMUNITY NEWS


On a beautiful autumn morning Peachtree Folks  gathered for worship.  Pastor Whitehouse greeted those present.  The worship service was a Veteran's Day Service and was dedicated to the memory of Robert Edwards and Eric Vick.  Both of these men gave their lives in the defense of the nation:  Robert Edwards in World War II in France, and Eric Vick in the Iraq War in Baghdad.

More ...
BARBARA HARDISON
An open letter to elected, and defeated politicians


Dear Elected and Defeated Politicians,
Congratulations on your wins last Tuesday, condolesences on your losses, and good luck. Remember, We the People will be watching you. Closely. We know that just about the same time all of the 2014 campaign signs are taken up, the 2016 election races will be gearing up. And please, make fewer television commercials then. Please.

More ...
Mike Brantley
Warren "Sneak" Lewis' legacy will forever live


I didn't know Warren "Sneak" Lewis prior to June 9, 2011.
But today, I feel like I can tell you a little about him.
He was a father, a husband, a son, a friend. He was a police officer who loved what he did and woke up everyday to follow his calling in life.

More ...
Amanda Clark
Backward Glances


HONORED FOR SERVICE –– This photo originally published in The Graphic on December 23, 1976. The Men's Bible Class of the Nashville Baptist Church honored three of its past and present teachers at a breakfast.

More ...
A PICTORIAL LOOK INTO THE PAST
Nash County Animal Friends' Notebook


Photographers are needed at the Nash County Animal Control Shelter in Nashville! Photographers are the front line of rescue.  To save a pet, it starts with a photo.  The Nash County Animal Friends team needs MORE photographers.  Do you qualify?

More ...
Kristy Carney, NASH COUNTY ANIMAL FRIENDS

NOWHERE TO GO. Northern Nash running back Letrell Pulley (with ball) can't get past this Rocky Mount tackle attempt during last Friday night's high school football showdown on the RMHS campus.

STATE PLAYOFF TRAIN


NASH COUNTY - Southern Nash made a bit of history during the regular season -- but excuse Coach Brian Foster for wanting a little bit more.
SN claimed its first football league championship since 1991 when the Firebirds wrapped up the Big East Conference crown last Saturday with a season-ending road victory at Nash Central by a 25-6 margin at The Dawg Pound on the NCHS campus.

More ...
GEOFF NEVILLE, Graphic Sportswriter
Marshall Makes Mark In BE


RED OAK -- Back in April, Joe McCarthy didn't get overly excited when a guidance counselor approached him about a new student who wanted to join the coach's Northern Nash High School boys soccer program.
Until he found out who it was -- long-time Southern Nash standout Tristan Marshall.
"When I knew it was Tristan, I was pleasantly surprised,'' McCarthy said.

More ...
GEOFF NEVILLE, Graphic Sportswriter
Coppedge excels for Phoenix


WILLIAMSBURG, VA. -- Tracey Coppedge ran for a career-best 120 yards and the Elon Universitydefense pitched a second-half shutout for the second consecutive week, but the 24th-ranked Tribe of William & Mary held off the feisty Phoenix in a 17-7 CAA Football contest from Zable Stadium last Saturday.
Coppedge is a junior who prepped at Southern Nash High School.

More ...
Staff Reports
NC's Road Warriors


NASHVILLE -- Forgive Matt Lancaster for wishing that all of Nash Central Middle School's football games were on the road during the 2014 season.
Lancaster's second campaign in charge of the NCMS program saw the Trojans post a 3-4 overall record.
Nash Central was winless at home, but went undefeated during its games away from Trojan Field.

More ...
GEOFF NEVILLE, Graphic Sportswriter

CAN'T BE STOPPED. Hobart Brantley (with ball) put together an amazing performance for the Nash County Firebirds during last Saturday's home decision against Person County.

Firebirds advance in the postseason


STANHOPE -- After a solid season in the Eastern North Carolina Football League, the Nash County Firebirds' Varsity Team turned its attention last Saturday to the annual Statewide Athletics Committee State Playoffs.
The Firebirds have experienced a myriad of successes in this event over the past several years -- and they are hoping for another lengthy stay this time around.

More ...
Staff Reports
Carolina Hurricanes roll to home victory


RALEIGH -- The Carolina Hurricanes  remained hot as the defeated the visiting Calgary Flames 4-1 Monday night in National Hockey League action at the PNC Arena. 
The Flames opened the scoring at the 13:09 mark of the first as David Jones found the net behind Canes' veteran goalie Cam Ward.

More ...
Staff Reports

STATE-OF-THE-ART FACILITY. The new Thomas Winstead Training Facility will serve as a valuable tool to the Louisburg College fast-pitch softball program -- and will be one of the firest of its kind of the junior college level.

Winsteads giving back to program


LOUISBURG -- Of the many accomplishments Thomas Winstead has enjoyed in his lifetime, few were more memorable than his two-year tenure at Louisburg College as an assistant softball coach.
Winstead, who resides in Nash County, was able to work under legendary LC skipper Sheilah Cotten -- all the while coaching his daughter, Brandy.

More ...
GEOFF NEVILLE, Graphic Sportswriter

YOU CAN'T STOP ME. Northern Nash's Jeffrey Moore (with ball) heads past a pair of Rolesville defenders during recent youth league football action at Death Valley in Red Oak.

The Knights Soar


RED OAK -- The Nash County Knights' first full season in the Johnston County Football League proved to be a successful one.
Last year, the Knights joined the JCFL, but only fielded one team. Nash County had a full roster of three squads this time around.

More ...
Staff Reports

BOOT CAMP. Action was intense -- but all for a good cause -- during the hotly contested matchups at the Charity Kickball Tournament For Nash County First Responders at Ennis Park in Red Oak.

Shockers Sparkle


RED OAK -- The Nash County Parks and Recreation Department hosted its third annual Charity Kickball Tournament For Nash County First Responders on Oct. 25 at Ennis Park.
The event, which was formerly known as 'Kick Balls Save Lives', has been changed to 'First Responders Kick For A Cause'.

More ...
Staff Reports
NCWC releases diamond sked


ROCKY MOUNT -- North Carolina Wesleyan College's 2015 baseball schedule will begin Feb. 6 with a three-game series at Huntingdon College.
The Battling Bishops will conduct their home opener Feb. 18 versus Maine-Presque Isle at Bauer Field on the NCWC campus.

More ...
Staff Reports
Wesleyan a road football winner


GREENSBORO -- Sophomore Malik Adams caught three touchdown passes and senior Brice Wordsworth hauled in another to lead the North Carolina Wesleyan College football team to a dominating 31-6 USA South victory at Greensboro College last Saturday in Guilford County.
After falling behind 6-0 early, the Bishops reeled off 31 unanswered points to up their record to 5-4 on the season, 4-3 in conference action.

More ...
Staff Reports
AND AWAY HE GOES
Northern Nash's Tavis Mills (left) breaks free and speeds upfield for the Knights during recent Johnston County Football League action versus Rolesville.
More ...
CHEERING THEM ON
Members of the Nash County Knights cheerleading squad show their support during a recent contest against Rolesville in Johnston County Football League action at Death Valley on the Northern Nash campus in Red Oak.
More ...
CORNERING THE MARKET
Members of the Nash County Firebirds football team surround a Person County runner during last Saturday's playoff contest.
More ...
FIVE FINDS HIS WAY
Northern Nash running back Travon Clarke picks up yardage for the Fighting Knights during last Friday night's road gridirion defeat against rival Rocky Mount HS.
More ...
GOING LONG
Northern Nash High School veteran quarterback Jacob Green delivers a pass attempt during last Friday's road football loss against Rocky Mount.
More ...
Nash Arts Holiday Schedule
Upcoming events at Nash Arts include:
•Nixon, Blevins, & Gage Holiday Show, Friday, Nov. 21 at 7pm. $15 general admission
•A Christmas Carol, adapted and directed by Jim Singleton: Dec. 6, 12, 13 at 7:30 pm and Dec. 7, 14 at 2:30 pm. $13 general admission, $11 senior citizens and children under 12.
More ...

Tifany Hill

Nash County's Got Talent
Tiffany Hill wins 2014 competition


Nash Arts held its ninth annual Nash County's Got Talent competition last week showcasing local artists.
Tiffany Hill of Rocky Mount won first place in  this year's competition winning the first place prize of $1,000.
Tiffany has been singing since she was 16 years-old. Upon graduating from high school, she traveled the east coast with a children's musical company which offered shows to encourage building character and education. Other than touring with the musical, most of her performances have been at area churches.

More ...
JO ANNE COOPER, GRAPHIC PUBLISHER
BERNARD THOMAS EATON, MD
Bernard Thomas Eaton, MD, 62, of Bailey passed away Sunday, November 9, 2014.  He was born October 1, 1952. A funeral service was  Wednesday, November 12, 2014 at Joyner's Funeral Home.
More ...
GEORGE GILBERT POPE
George Gilbert Pope, age 88, passed away Saturday, November 8, 2014. Born in Edgecombe County  on March 6, 1926, he is the son of the late Alonzo Leon Pope, Sr. and Emily Stewart Pope. He was also preceded in death by his sister, Anne Pope Hicks Murray and his brother, Alonzo "Jack" Pope, Jr.
More ...
ROBERT LEE INMAN
JAMAICA, N.Y. - Robert Lee Inman, 64, of Jamaica, New York and formerly of Whiteville, North Carolina died on November 6, 2014.
More ...
ROY GARLAND BRANTLEY
Roy Garland Brantley, age 92, died on Sunday, November 9, 2014. Born in Wilson County on August 26, 1922, he was the son of the late Bijah B. Brantley and Arma Rena Denton Brantley. He was also predeceased by one sister, Mildred B. Ricardo of Chesapeake, VA.
More ...
STEVEN MICHAEL JOHNSON
Steven Michael Johnson, age 51, died on Sunday, November 9, 2014. Born in Edgecombe County on July 21, 1963, he was predeceased by his parents, Joseph Benjamin Johnson and Maggie Lenoir Kennedy Johnson and by his sister, Barbara Marlow.
More ...
THOMAS LYNN ECKENRODE
Thomas Lynn Eckenrode, 60, passed away, Sunday, November 9, 2014. He was born March 20, 1954 in Cuyoka County, Ohio to the late Walter and Sarah Zimmerman Eckenrode.
More ...
WILLIAM CHARLES FULGHUM
William "Bill" Charles Fulghum, 74, of Rock Ridge passed away Saturday, November 8, 2014. He was born March 14, 1940. A funeral service was held Tuesday, November 11, 2014 at Joyner's Funeral Home. The Rev. Ray Wells officiated. A graveside service was held Wednesday, Novmeber 12, 2014 in Evergreen Memorial Park.
More ...