Subscribe/Access
Advertisements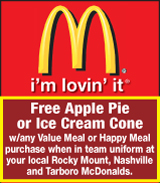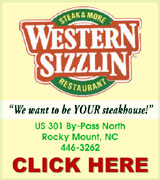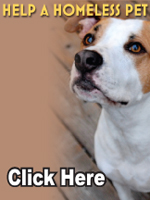 Sections
Member Options
Back

Nashville's Finance Director Linda Modlin (far right) is sworn in by Mayor Donald Street (second from left) while Modlin's daughter, Holly (far left) looks on. Modlin's other daughter, Victoria, is holding the Bible for her.

Nashville hires new finance director


Nashville Mayor Donald Street swore in the town's two newest employees on Tuesday night at the board's regular meeting.
Planning Director Brian Hassell and Finance Director Linda Modlin were each sworn in by Mayor Street, with each of their families on hand.
Hassell began working as the Planning Director on July 1. His swearing in was scheduled for last month but was moved to this month's meeting because of sickness in his family.

More ...
AMANDA CLARK, GRAPHIC STAFF WRITER

B.W. Collier

Nashville man named head of SBI


Governor Pat McCrory has named a Nashville man the head of the State Bureau of Investigation.
B.W. Collier was recently named the acting director of the State Bureau of Investigation. He took the oath of office on August 11.
"B.W. Collier's distinguished law enforcement background and leadership skills make him the ideal candidate to lead this elite agency," Governor McCrory said.

More ...
AMANDA CLARK, GRAPHIC STAFF WRITER
ICE BUCKET CHALLENGE
THAT'S COLD! –– After being challenged by Nash County Manager Zee Lamb, Nashville Town Manager Preston Mitchell recruited department heads to join in with him for the ALS Ice Bucket Challenge. The challenge is a fundraising and awareness event for ALS, Amyotrophic lateral sclerosis, or  Lou Gehrig's Disease.
More ...
Nashville to host Veteran's Expo Sept. 15


Nashville's American Legion Post 293 is hosting a Veteran Expo on September 15 that will provide resources to area veterans.
The expo will be held at the O.D. Moore Building on South Alston Street in Nashville.
A similar event was held in Rocky Mount, said Alex Williams. Williams, a member of the Rocky Mount VFW Post, said the event was a success and talk began to center around holding another one in the Nashville area.

More ...
AMANDA CLARK, GRAPHIC STAFF WRITER

Joyce Bartley (at left) was named the Nash County Senior Center's Volunteer of the Year. The award was presented by Senior Center Coordinator Michele McKnight (at right).

Senior Center holds appreciation social


Volunteers were recognized for almost 5,000 hours of service at the Nash County Senior Center and three were singled out for going above and beyond.
The recognition was part of the center's annual Volunteer Appreciation Social last Wednesday, August 27.
Michele McKnight, Senior Center Coordinator, said volunteer work is what keeps the center going.

More ...
AMANDA CLARK, GRAPHIC STAFF WRITER
Long-time Nashville restaurant changes hands


Saturday was a bittersweet day for Donnie and Layla Langley, as the couple served their last meal in the restaurant they have owned and operated for almost seven years.
Layla said the decision was a tough one but the best thing for her and her husband.
"It just doesn't fit mine and Donnie's lifestyle," she said. "We needed to make a change for us."

More ...
AMANDA CLARK, GRAPHIC STAFF WRITER
Spring Hope welcomes solar farm


Strata Solar celebrated its 65th solar farm in Spring Hope last week at a special ribbon cutting.
Nash 64 Solar has been up and running for a month now, said Blair Schooff, Vice President of Sales and Marketing for Strata Solar.
The Spring Hope farm is located at 7300 US 64 Alt. and is the 65th farm Strata Solar has built and the sixth one in District 13. Strata Solar is also responsible for building the solar farm on Highway 58 just outside of Nashville.

More ...
AMANDA CLARK, GRAPHIC STAFF WRITER
Red Oak begins work on historic teacherage


As part of a recent land swap, the Town of Red Oak has acquired the former dormitory for the Red Oak Farm Life School, where students would live during the week as they attended classes. Later, the building was used as a teacherage to provide housing for teachers at the original Red Oak School.
At the most recent town meeting held on September 1, Red Oak Commissioners voted to spend roughly $7,000 for cleanup inside and outside of the vacant facility.

More ...
AMELIA HARPER, GRAPHIC CORRESPONDENT
NASH COUNTY SHERIFF'S OFFICE REPORTS
A breaking, entering and larceny of a residence was reported on 8/25/14 at 9230 West Mount Drive
A breaking, entering and larceny of a residence was reported on 8/25/14 at 2421 Old Mill Road
A resisting a public officer and providing drugs to an inmate were reported on 8/25/14 at 222 W Washingon Street
A larceny of a trailer was reported on 8/25/14 at 4940 Southern Nash High Road
More ...
NASHVILLE POLICE BRIEFS
INCIDENTS
A possession of a controlled substance, larceny and trespassing were reported on 8/25/14 at Oak Tree Apartments, 1847 S. First Street
A larceny (shoplifting) was reported on 8/27/14 at Wal-Mart, 1205 Eastern Avenue
A communicating threats was reported on 8/27/14 at 121 Sixth Street
More ...
Spring Hope board mulls cemetery fee increase


Spring Hope's Town Manager John Holpe asked town commissioners Tuesday night  to consider increasing the town's cemetery fee structure.
Holpe said while reviewing the town's cemetery policy, and communicating with nearby towns of Bailey and Middlesex, Town Clerk Michele Collins discovered both towns carried much higher fees than Spring Hope.

More ...
JO ANNE COOPER, GRAPHIC PUBLISHER
Walk for Life set for Saturday, September 20th
On Saturday, September 20th, hundreds of supporters will gather at Englewood Park for the Pregnancy Care Center's 24th annual Walk For Life.  Registration for the Walk will begin at 9:15 a.m. and the two-mile Walk will start at 10:15 a.m.  Upon completion of the Walk, with raised funds totaling $135,000 or more, Executive Director, Kay F. Gurganus, will participate in the ice water bucket challenge to benefit the Pregnancy Care Center.
More ...
RMA celebrates start of its 46th school year
August 25th marked the beginning of Rocky Mount Academy's 46th year as an independent school in Rocky Mount and the first day of school for 420 students in Pre-K through 12th grade. The school welcomed 65 new students this year from five counties including Nash, Edgecombe, Wilson, Halifax, and Warren.
"We are thrilled to welcome so many new students and families this year, resulting in our highest enrollment in recent years," said Beth Covolo, Head of School.
More ...
N-RMPS holds convocation to celebrate start of school
Educators wiped away tears as motivational speaker Erin Gruwell, educator and founder of the Freedom Writers Foundation, delivered an emotional message during the 2014 Convocation ceremony for Nash-Rocky Mount Public Schools held Wednesday, August 20 at Rocky Mount High School.
"I believe students deserve a second chance and your superintendent believes you should be deliberate and intentional in everything you do.
More ...
Duke LifePoint Hospital names CFO
Wilson Medical Center CEO William "Bill" Caldwell recently announced that Melissa Packer will assume the role of Chief Financial Officer (CFO) at the Duke LifePoint hospital, effective September 2, 2014.
"Melissa is a seasoned healthcare administrator with more than 20 years of experience in financial operations, teambuilding, strategic planning, and physician relations with a focus on information systems planning and implementation," Caldwell says.
More ...
Local photographer earns award
Five photographs created by Angela Blankenship of AB Photography in Nashville have recently been accepted into the General  Collection of Professional Photographers of North Carolina's 2014 State Photographic Competition, with two of those photographs accepted into the prestigious Traveling Loan Collection.
Blankenship's  work will be on display on the PPNC's website, www.ppofnc.com for public viewing for the rest of 2014/15.
More ...
Barnes editorial wins writing award
Rocky Mount native Clifton Barnes, who now lives in Cary, has won a national Grand Award for writing.
An opinion piece regarding the controversy over the name "Redskins" won a Grand Award from the DC area-based Communications Concepts through its 2014 Awards for Publication Excellence competition.
The Grand Award is the highest honor bestowed by the group.
More ...
NCC shares innovative practices at conference
Nash Community College is once again sharing proven methods of innovation — this time at the North Carolina Community College System Conference being held in Raleigh October 12-14, 2014.
The spotlight is on the college's implementation of technology in its Student and Enrollment Services office, to streamline the workflow process and minimize student wait time.
More ...
NCC instructor appointed to World View Board
Nash Community College is effectively infusing a global worldview throughout its campus by instilling diversity, knowledge, interconnectedness and understanding in students, faculty and staff.
Humanities and Social Sciences Instructor, Christopher Kent, was recently appointed to the University of North Carolina's World View Board of Directors.
More ...
Nash County Blood Drives for September 2014
Monday, September 8 from 12 until 6 p.m. at Southern Nash High School, 6446 Southern Nash Road, Bailey
Thursday, September 11 from 2:30 until 6:30 p.m. at the Rocky Mount Moose Lodge, 521 Country Club, Rocky Mount
Wednesday, September 17 from 9 a.m. until 1:30 p.m. at Tri-County Industries, 1250 Atlantic Avenue, Rocky Mount
More ...
NCC receives grant from Duke Energy Foundation
Nash Community College (NCC) has been awarded a $50,000 grant from Duke Energy through the Duke Energy Foundation. The purpose of grant is to fund an enhancement project to ensure NCC's Electric Line Construction Academy students receive classroom and field instruction. The instruction will incorporate collaborative problem solving and critical thinking.
More ...
Flora named President of North Carolina Lions
Lion Mike Flora of the Rocky Mount Evening Lion's Club was elected in May at the annual Meeting of the North Carolina Lions, Inc..  His installation was held at the North Raleigh Hilton on Saturday Night, August 9th. The term of office runs from July 1st of this year until August 31st of next year. He has been a Lion for twenty five years.
N.C.L.I. is the umbrella organization of the local Lions Clubs of North Carolina.
More ...
PEACHTREE COMMUNITY NEWS


Many Peachtree folks spent their Labor Day Holiday traveling in the mountains or on the beach.  But still many others were in attendance at church on Sunday morning.  The sanctuary flowers were given by Robert and Amy Sykes in honor of their 39th wedding anniversary.
Pastor Whitehouse chose as his sermon topic, "Waiting is good for the Soul-Part 2".

More ...
BARBARA HARDISON
BEULAH COMMUNITY NEWS


As I began reading Sunday's Rocky Mount Telegram, I saw several write ups and articles of things that have changed over the years. Most, I believe are not for the best. It told about how the tobacco industry has changed. When our generation grew up the farm, life was a great life to be part of. The parents and the children all usually pulled together, lived together, worked during the summer and went to church on Sunday.

More ...
WILMA ENROUGHTY
RED OAK NEWS


The Men's Bible Study has changed locations and will now be at the Nashville Diner each Tuesday at 7:00 am beginning Tuesday, September 4
Everybody's going to a Hukilau!  All children grades 1-6 are invited to this associational event  at Rock Creek Baptist Church in Nashville on Saturday, September 6 at 5:00 -7:00 pm.

More ...
Suzy Pearce
FARM MARKET SUMMARY Aug 25-Aug 29, 2014 FEDERAL - STATE MARKET NEWS SERVICE, DIVISION OF MARKETING – NCDA&CS
North Carolina's egg prices were steady on small, higher on the balance when compared to last week. Supplies are moderate to meet a good demand. The North Carolina weighted average price quoted Thursday, Aug 28, 2014 for small lot sales of delivered, cartoned, grade "A" eggs was 147.20 for Extra Large, 141.77 for Large, 106.86 for Medium, and 96.00 for Small eggs.
More ...
The indispensable disposable smartphone


With the Apple Computer Co. on the verge of announcing its latest and greatest new smartphone, a.k.a. cellphone, a.k.a. handheld Internet device, the United States will soon come to a complete stop and hold its breath.
This has happened every year for the past half decade. When the late CEO Steve Jobs would take a stage in California, in his very cool black jeans and black mock turtleneck, more media would be on hand and more engaged with the goings-on than at a White House press conference.

More ...
Mike Brantley
Small businesses really do add up!


Recently, Nash County Commissioners voted on an incentive for a business that's planning to build just outside of Nashville.
The business is a venture of another company already existing outside of Nashville, Universal Leaf. I wasn't around when Universal Leaf came to town but I certainly am aware of all the incentives offered to get that company to come here. Nash County, the Town of Nashville and the Carolina Gateway Partnership all offered incentives from what I understand.

More ...
Amanda Clark
Learn more about long term care and your rights


As the population in North Carolina continues to age, the need for long term care will increase. Long term care refers to the services and support necessary to meet health or personal care needs over an extended period of time. An option for families requiring assistance would be utilizing long term care facilities, Skilled Nursing Homes, Assisted Living Facilities, or Family Care Homes. There are almost 2,000 long term care beds in Nash and Edgecombe Counties combined.

More ...
Letters to the Editor:
Backward Glances


This photo originally published in The Graphic on July 19, 1973. Nashville Mayor Rex Paramore (left) pins the sergeant's lapel pin on Richard Winstead who had been promoted from officer to sergeant of the Nashville Police Department. Looking on is Police Chief Maurice Cooper.

More ...
A PICTORIAL LOOK INTO THE PAST

PLAYING KEEPAWAY. Southern Nash's Mike Portillo (left) uses leverage to avoid a Beddingfield defender during last Friday night's non-conference, high school football showdown in Wilson County. The Firebirds fell by a 19-7 margin.

A TOUGH NIGHT


NASH COUNTY -- Rocky Mount was the only Nash County high school football squad to escape last week's action unscathed.
While their county rivals were all suffering tough defeats, the Gryphons were waltzing past an overmatched Oxford Webb club by a 51-7 tally in Granville County.
Rocky Mount, coached by Jason Battle, is off to a solid start as the Gryphons are undefeated at 2-0 overall.

More ...
GEOFF NEVILLE, Graphic Sportswriter

COREY'S QUEST. Corey Pearce and the Nash Central Bulldogs will look for a victory this Friday night at home against the Greenville Rose Rampants.

Winning ways to resume?


NASH COUNTY -- After a disappointing week on the gridiron, Nash County's prep football squads will look to get back into the victory column this Friday night -- but some difficult tests await.
One of the night's most anticipated events will feature a renewal of the backyard rival between Southern Nash and Bunn.
Kickoff will be at 7:30 p.m. at the BHS Football Field.

More ...
GEOFF NEVILLE, Graphic Sportswriter

TEN TO THE RESCUE. Southern Nash's David Landa (right) tries to head the ball away from Franklinton's Smith Gupton during last Tuesday evening's non-conference boys soccer contest in Franklin County.

Southern Hopes To Compete


FRANKLINTON -- With only one starter returning, the Southern Nash Firebirds might be a longshot to replicate their recent boys soccer success in the Big East Conference -- and in the Class 3-A State Playoffs.
Almost all of the pieces from SN's historic run over the past two campaigns have now graduated, with the exception of veteran Ishmael Rodriguez.

More ...
GEOFF NEVILLE, Graphic Sportswriter
Northern will host XC event


RED OAK -- Northern Nash High School will host a 20-team prep cross country event on Saturday at the Red Oak Middle School Course.
The schedule for the festivities is as follows:

More ...
Staff Reports
County Line hosts big race weekend


ELM CITY -- With 88 cars checked in and 132 laps on the schedule, everyone was ready to see some racing last Saturday night at County Line Raceway.
CLR welcomed back the Steel Block Bandits for a 50-lap, $4,000-to-win race.
Also on the schedule were the Super Stock 4's, Pure Stock 4's, Pure Stock V8's & Thunder & Lightning.

More ...
Staff Reports
Down East Classic slated for Sept. 20


ROCKY MOUNT -- The 17th Annual Down East Viking Football Classic will be played on Sept. 20 at 4 p.m. at the Rocky Mount Sports Complex.
The event will feature a matchup between host Elizabeth City State University and the Benedict College Tigers from South Carolina.

More ...
Staff Reports
Carolina Mudcats wrap up 2014 campaign


ZEBULON -- The Winston-Salem Dash used three unearned runs in the sixth inning to beat the Carolina Mudcats 5-2 on Monday afternoon at Five County Stadium in the Class A Carolina League regular season finale for both clubs.
The Mudcats finish the 2014 campaign at 62-74 while the Dash go home at 61-78.
Mike Clevinger (0-1) was solid in the loss for Carolina, relenting three runs, two earned, on six hits across 5 2/3 innings. He struck out seven while walking one.

More ...
st
DANDY DOZEN
Southern Nash's Joseph Penazola (12) heads a ball forward for the Firebirds during last Tuesday evening's boys soccer showdown on the road versus the Franklinton Red Rams.
More ...
ONE TEAM, ONE GOAL
The Southern Nash High School boys soccer squad will look to be competitive this season in the always-challenging Big East Conference under Head Coach Kurt Bienias.
More ...
PERRY'S PLAN
Southern Nash's Demetris Perry (with ball) turns the corner for yardage for the Firebirds during last Friday night's road game against the Wilson Beddingfield Bruins.
More ...
STANDING TALL IN THE POCKET
Though he is about to be hit by a Beddingfield defender, Southern Nash's Zack Foster holds his position while letting loose with a pass attempt last Friday night.
More ...
WE'RE BACK!
The Nashville Hornets will kick off their Eastern North Carolina Football League season this Saturday on the road against Enfield. Festivities will begin with the Rookie League Fifth Quarter at 10 a.m., followed by the Rookie game at 10:30 a.m. The Junior Varsity contest will be at Noon, followed by the varsity matchup at 2 p.m. Games will be played at the old Enfield High School, and tickets can be purchased at the gate.
More ...
Nash Arts Center Calendar of Events
Letters from Laura –– A musical drama written by Jim Lee, and directed by Eric Morgan. September 4, 5, and  6 at 7:30 pm; Matinee on September 7 at 2:30 pm. $13 General admission/$11 senior citizens and children 12 & under*
Eagle Scout Project Spaghetti Dinner fundraiser, Sept. 11, 5-7 pm at Nashville Baptist Church, 512 E. Washington Street, Nashville. $7 per plate. Tickets should be pre-purchased.
More ...
Dancing with the ARTS! is September 26th
Nash Arts will welcome local celebrities to its dance floor September 26 for the second annual Dancing with the Arts in Nash County.  The event starts at 7 p.m. and is a fundraiser to support the arts in Nash County.
Admission is $15 per person.
Participating couples will dance multiple routines hoping to earn your vote.
More ...
Women honored in galleres, theatre
Experience the captivating beauty of women at the Imperial Centre for the Arts and Sciences in "Women of a New Tribe," a new black and white photographic exhibit by Jerry Taliferro. Women will also be the focus of the amazing theatre production of "For Colored Girls Who Have Considered Suicide When the Rainbow is Enuf" by Ntozake Shange.
More ...
BARBARA WARD JONES
Barbara Ward Jones, age 80, passed away on August 29, 2014. Born in Hertford County on April 17, 1934, she was the daughter of the late Robert Ward and Ruby Bass Ward. She was also preceded in death by her husband, Robert Jones; one daughter, Cheryl D. Joyner; two sons, Timothy Lee Dilda and Joseph A. Smith; two sisters and five brothers.
More ...
GLADYS SPEIGHT DURHAM
Gladys Speight Durham, 83 passed away on August 27, 2014. She was born in Wilson County on September 2, 1930 to Emma and Guy Speight. She was preceded in death by her devoted husband of 63 years Rev. Robert J. Durham and her great grandson Ayden Pryce Williams.
More ...
PATTIE (PAT) BOWEN JORDAN
Pattie (Pat) Bowen Jordan, 88, of Rocky Mount passed away on Sunday, August 31, 2014. She was born July 24, 1926 in Nash County, daughter of the late Hosea Thomas and Maggie Anderson Parker. Pat was preceded in death by her first husband, Rev. Johnny Bowen; a son, Rev. Don Bowen; a sister, Norma P. Robinson; and a brother, Randolph Parker.
More ...
RAMONA HINTON BASS
Ramona Hinton Bass, 85, passed away, Tuesday August 26, 2014. She was born November 18, 1928 in Nash County to the late Sidney and Annie Hinton Bass.   She was preceded in death by her husband, Irvin Bass.
More ...
WILLIS EARL FISHER
Willis Earl Fisher, age 89, passed away   Wednesday, August 27, 2014. Born in Nash County on June 15, 1925, he was the son of the late Jerry Willis Fisher and Mattie Harper Fisher. Earl was also predeceased by one brother, Clem Fisher.
More ...