Subscribe/Access
Advertisements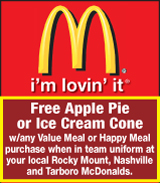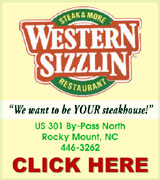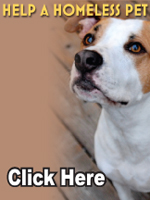 Sections
Member Options
Back
County, School Board reach compromise


Nash County Commissioners and the Nash-Rocky Mount Board of Education came to a compromise on Monday afternoon, following closed sessions by both boards.
Nash County Commissioners met for over two hours on Monday afternoon to discuss a resolution to the dispute over funding levels for the school system. School leaders have said they felt like they were not receiving enough funding from Nash County in the 2014-2015 budget.

More ...
AMANDA CLARK, GRAPHIC STAFF WRITER
Nash Parks, Rec to update master plan


Close to 60 residents showed up at a meeting last week to provide input on what recreation activities were needed in the county.
The Nash County Parks and Recreation Department is beginning work on updating its master plan and seeking input from the community.

More ...
AMANDA CLARK, GRAPHIC STAFF WRITER
Momeyer Ruritan celebrates 50 years


It was 50 years ago a group of 30 men got together and formed the Momeyer Ruritan Club. The club has been making a difference ever since.
Ruritans celebrated the club's 50 years on Monday night at a special banquet held at the Momeyer Ruritan Club. The event featured several special presentations to both the club as a whole and to charter members of the club.

More ...
AMANDA CLARK, GRAPHIC STAFF WRITER
Store owner faces drug charges
A Nashville convenience store owner was arrested last week after being stopped with over 250 grams of cocaine.
According to the Nash County Sheriff's Office, Anthony Marvell Evans, 42, of Rocky Mount, was arrested on Friday after investigators stopped him in the parkng lot of Nashville's Wal-Mart.
Evans was found to be in possession of 254.6 grams of cocaine. Authorities also seized $7,970 in currency from Evans during the investigation.
More ...
Cooley Library kicks off Summer Reading Program


Nashville's Cooley Library is encouraging reading this summer as it prepares for its annual Summer Reading Program.
This year's theme is "Fizz Boom Read" and the library will host several programs related to science to coincide with this year's theme.
The Summer Reading Program will officially begin on July 1st at the library, said Library Director Brian Booth.

More ...
AMANDA CLARK, GRAPHIC STAFF WRITER
Middlesex okays budget


Middlesex residents voiced their concerns on a proposed tax hike at the board's regular meeting last Monday night.
Commissioners were presented a $1.3 million budget at a budget hearing on May 27 and voted 3-2 to increase the tax rate from 50 to 52 cents per $100 valuation.
Three residents spoke last Monday during a hearing on the budget and said the board should be decreasing taxes instead of raising them.

More ...
AMANDA CLARK, GRAPHIC STAFF WRITER
Mother delivers baby in car


It wasn't quite the way they had imagined the birth of their son but what a story Angela and Leo Nieves have to tell.
The Rocky Mount couple are now home after Angela delivered their son, Victor, herself on the way to the hospital.
Leo, a teacher at Nash Central High School, said he woke up just after 3 a.m. on June 2 to his wife going to the bathroom again. Leo said he asked if she was okay and when she told him she was cramping, he got up. After a few minutes, the couple began timing the contractions.

More ...
AMANDA CLARK, GRAPHIC STAFF WRITER
Nashville Elementary names Teacher of the Year


Carrie Morningstar believes in education and even more so, believes in her role as an educator.
Morningstar just completed her first year as an art teacher at Nashville Elementary School and has made an impression on not only students but also fellow teachers, who voted Morningstar the school's Teacher of the Year.
Morningstar, of Nashville, has been teaching for 13 years. She started her teaching career at Rocky Mount Prep School, where she worked for 10 years.

More ...
AMANDA CLARK, GRAPHIC STAFF WRITER
Retired Nashville Graphic manager passes away
A long-time former manager of The Nashville Graphic recently passed away.
Jesse Lee Smith, 84, passed away Saturday, June 14, 2014.  He was born in Nash County on January 29, 1930 to the late R. Christopher Smith and Ella Clee Matthews Smith.
After graduating from Nashville High School in 1950 he worked as an assistant manager in retailing until he was drafted into the U S Army in 1952.
More ...
Rock Creek Baptist plants first community garden
Rock Creek Baptist Church launched its first year of planting a community garden thanks to dedicated members and ministry partnerships.
Pastor Blake Dempsey said the church has about 45 acres and the church had been praying about how to be better stewards of what God had given them.
More ...
SCHOLARSHIP
State Employees' Credit Union (SECU) members via the SECU Foundation, recently presented a $10,000 four-year college scholarship to  Tyler Leigh Dangerfield (at left), a senior at  Southern Nash High School.   Tyler is the daughter of  Paula Driver.  This scholarship was awarded for study at  UNC-Wilmington, part of North Carolina's   16-campus University of North Carolina System.
More ...
NASHVILLE POLICE BRIEFS
INCIDENTS
An assault on a female and larceny (shoplifting) were reported on 6/9/14 at Family Dollar, 735 E Washington Street
An involuntary commitment was reported on 6/10/14 on Windy Oak Drive
An involuntary commitment was reported on 6/10/14 on Western Avenue
More ...
NASH COUNTY SHERIFF'S OFFICE REPORTS
A larceny of a wallet was reported on 6/9/14 at 10601 E NC 97
A fraud was reported on 6/9/14 at 989 Swift Creek School Road
A breaking, entering and larceny of a residence was reported on 6/9/14 at 3035 N Browntown Road
A narcotics violation was reported on 6/9/14 at Jeffreys and Benvenue Road
More ...
Rocky Mount Police investigate homicide, seek information
Rocky Mount Police are investigating an assault that resulted in an 18-year-old being killed.
Police responded to an aggravated assault around 12:30 Friday morning in 700 Block of Branch Street. When officers arrived on the scene, they located two victims. Both victims were transported to Nash General Hospital.
According to a press release, two additional victims arrived at the hospital a short time later. Both of those victims had received injuries from the same assault.
More ...
Rocky Mount Police arrest 30 during undercover drug campaign
The Rocky Mount Police Department arrested over 30 people recently as part of an undercover drug campaign.
The campaign is a continued effort by the police department to reduce crime in the area and was led by the Departments Violent Offender Investigation Unit. The unit targeted street level drug dealers who are known to be repeat offenders in the community.  Many of the persons arrested have extensive criminal histories in the area.
More ...
Debu-ette Club presents senior class at gala
The Debu-ette Club presented 29  of  36 high school seniors at its annual gala May 31 at the Dunn Center for the Performing Arts at N.C. Wesleyan College.
The four-year program for high school students is a civic and social leadership, development and service organization.
More ...
NCC announces Associate Degree Nursing Grads
Nash Community College presented its largest class of Associate Degree Nursing graduates during the Nurses Pinning ceremony held on Friday, May 16, 2014. Fifty-eight Associate Degree Nursing students graduated – nearly double the size of the College's next largest nursing class. Robyn Perkerson, NCC Alumna and Chief Executive Officer of LifeCare Hospitals of North Carolina, shared an inspiring message.
More ...
Locals graduate from ECU
Nash County residents are among those who recently graduated from East Carolina University during the 105th commencement, held May 9 in Dowdy-Ficklen Stadium.
Chancellor Steve Ballard conferred degrees for more than 3,800 students including approximately 2,795 students who were awarded baccalaureate degrees, and 1,067 graduate students including 79 who received medical degrees from the Brody School of Medicine.
More ...
NCC student attends leadership program
Nash Community College Transfer student Christopher "Chris" Mercer is attending the North Carolina Community College System Student Leadership Development Program being held the week of June 1, 2014 at William Peace University in Raleigh.
Mercer began as a student at Nash Community College in the fall of 2012 and has earned a 3.3 GPA in addition to the respect of many faculty and staff members.
More ...
SCOUTING NEWS
"Blood and thunder bricks and tar, Troop Eleven here we are." Over 100 years of legacy have not been lost on the boys of "The Troop 11" as they returned from the 2014 Boy Scouts of America East Carolina Council Camporee with three blue ribbons including best gateway for the Tar River District. Both patrols, Huron and Iroquois, brought home blue ribbons excelling in semaphore, electronic circuit building, scout craft, pioneering, sustainability, and even creating unique inventions to the point of working prototypes. The boys then enjoyed a private concert from American Idol Star Emily Minor.  The Troop 11 meets on Monday nights at 7 p.m. at West Haven Presbyterian Church.
More ...
Castalia resident named to Dean's List at WPU
William Peace University, a private four-year university located in downtown Raleigh, is proud to name Leeann Pace, of Castalia, a 2014 Spring Dean's Scholar. Pace, along with nearly 60 other students, maintained a 4.0 GPA and earned an A in each course for the fall semester.
"We are thrilled to announce Leeann as a Dean's Scholar," said Dr. Cindy Gnadinger, Vice President for Academic Affairs at William Peace University.
More ...
Sheriff's candidate visits Community Watch group


Nash County Sheriff's candidate Keith Stone spoke at a community gathering in the Nashville Council Chambers last Thursday in order to explain his qualifications and plans for the future of the Sheriff's Department.
The meeting was well-attended and was led by Louise Hinton, who serves as a Nashville Town Council Member and is also a member of the Park Avenue Community Watch, who sponsored the forum.

More ...
AMELIA HARPER, GRAPHIC CORRESPONDENT
East Carolina University announces honor students
East Carolina University recently announced its Deans List, Honor Roll and Chancellor's List students for the Spring 2014 Semester.
The Chancellor's List is composed of the names of all full-time undergraduates who make four grade (quality) points per credit hour (4.0) on all work taken with no incomplete grades.
More ...
OFFICERS
Nashville's Lion's Club recently installed officers for the new year. Pictured on the back row (L-R) is: Stan Miller, Secretary; Tom Hathaway, Vice President; and Steve Bradley, President. On the front row (L-R) is: Linda Funkhouser, Lion Tamer; and Jim Boehm, Director. Not pictured is Doris McBride, Treasurer.
More ...
Students build heart monitors for people around the world
Thump, thump. Thump, thump.  The rhythm of life is found in the sound of a heartbeat, and seventh graders in Mrs. Cynthia Carpenter's science class at Rocky Mount Middle School are making that sound a little easier for folks in needy countries around the world to hear.
In collaboration with Engineering World Health, NC State University and through a Bright Ideas Grant from Wake Electric, Mrs. Carpenter's students are building heart monitors for people in places that cannot afford them. 
More ...
NRMS 2014 GRADUATION
Over 1,000 seniors graduated from Nash-Rocky Mount Schools on Saturday during commencement ceremonies held throughout the day.
Southern Nash High School kicked off the graduation events at 9 a.m. on Saturday morning, with 258 students graduating.
More ...
Tar River Academy Celebrates Commencement
A total of fifty Tar River High School students marked the end of their high school careers Friday, June 13 during their graduation ceremony.  Principal Brian Hopkins had to comment on how good his students looked decorated in their royal blue and white caps and gowns.  "The relationships will be missed but not forgotten.  We feel confident that you are prepared for your future.  Make good choices and half the battle is won," said Hopkins.
More ...
DAR DONATES BOOKS
The Micajah Pettaway Chapter of the DAR in Rocky Mount recently donated two books to the Local History Room Braswell Memorial Library.  The books are:  North Carolina Wills – A Testator Index 1665-1900  by Thornton W. Mitchell and Orange County North Carolina:  Lost Deed Records (1752-1769) by Stewart E. Dunaway.  These two books will help all researchers find information for their family history.
More ...
BEULAH COMMUNITY NEWS


I hope everyone had a good week. We have had a really hot weather so be cautious when being outside for a long time.
Our Sunday School Sunday morning began at 9:45 with Mrs. Frances Hedgepeth at the piano. After our opening song, Kenneth Massengale, one of our elders, spoke to us, filling us in on some of the upcoming events for the week.

More ...
WILMA ENROUGHTY
MOUNT ZION FWB CHURCH NEWS


Being Father's Day, most of our service had a Father's Day theme. I was absent again but had a CD of the service, enabling me to write this article. I am trying to get someone in the church to write the news. I have had no luck yet.
Zack Tyner made some comments about Bible Fathers; Adam was the first father; Noah, God said, was a righteous man; Abraham was the father of the Jewish nation.

More ...
ROSALENE BASS
SUMMER TOURS
Escape the summer heat with a visit to Historic Stonewall Manor, an iconic landmark of Rocky Mount's history restored to its nineteenth-century origins. Whether your interest is the grandeur of the house and gardens, the unique antebellum lifestyle, or to learn about the history of the house itself, the Manor is the perfect destination for all ages. The summer tours open on Sunday, June 22 and will run from 2 until 5 p.m.
More ...
RED OAK NEWS


The GA/RA/Mission Friends Recognition Service was held on Wednesday, June 11 at Red Oak Baptist Church.  Rev. Larry Bostian gave the welcome and Marilyn Boone, WMU Director and Mission Friends leader, introduced the groups and recognized the members of Mission Friends.  Members include Emily Wells, Harper Wilson, Carter Griffin, Lily Worsley, and Mallori Mason.  Girls in Action leaders are Renee Griffin and Kim Moore.

More ...
Suzy Pearce
PEACHTREE COMMUNITY NEWS


It was nine years ago, June 12, 2005, that Peachtree Church burned to the ground.  With the blessing of the Lord, the support of many people and under the leadership of Pastor Whitehouse, we were enabled to dedicate a beautiful new building on June 10, 2007.  'Praise God from whom all blessings flow.'

More ...
BARBARA HARDISON
Out on parole: summer is here for all ages


You can always see the signs of summer when they arrive. Final exams, end of grade tests, graduations, Memorial Day passes, public swimming pools start to open and the home and garden stores are swamped.
Many of us have already enjoyed the wonders of strawberry season — which once again was way too short. Blueberries are next, and the relatively mild climate this year has rushed along my blackberries.

More ...
Mike Brantley
Closed door meetings becoming the norm


Closed sessions are beginning to become the norm for the boards I cover.
It seems like every meeting I cover is concluded by a closed session and that typically means a super long wait followed by nothing, because most of the time, the board comes out of closed session and doesn't do anything except adjourn.
Typically, only reporters stay behind to wait on closed session and we need something to do to pass the time while all these boards are meeting in closed session.

More ...
Amanda Clark
Remembering Jesse Smith and his dedication to Nash County


Nashville is saying good-bye to a man this week who touched the lives of thousands of people right here in Nashville and around Nash County. He shared many stories of people and events through his camera lens and also managed this newspaper for 30 years along side of owners Tom and Joe Wilson.
After completing a two-year course in Newspaper, Display Advertising and Management under the G I Bill, he was hired as advertising manager and at The Graphic and later promoted to General Manager.

More ...
Jo Anne Cooper
Backward Glances


PP&K WINNERS –– This photo was originally published in The Graphic October 5, 1972. Pictured from left to right, first row, are Todd Smith, Richard Bruington, Larry Bruington, Joe Williams, Stoke Suiter, and Brad Robertson. Second row: Greg Winstead, Dennis Cooper, Grant Glisson, Scott Joyner, Daniel Bass, and Shawn Bunn. Third row: Billy Chappell, Jerry Cobb, Pell Cooper, Gerald Bunn, Tommy Cartee, and Dean Daniels.

More ...
A PICTORIAL LOOK INTO THE PAST

MOTHERLY LOVE. Nash Central High School senior Damian Silver (left) credits much of his athletic and academic success to his mother, Sandra Alston.

SILVER STREAK


ROCKY MOUNT -- While Nash Central High School has made an impact in several sports during its decade-long existence, one endeavor seems to stand alone when it comes to producing college athletes.
And that's track and field, along with its fall equivalent of cross country.
"The kids here have bought into the program,'' said NCHS coach Juan Jackson. "They will compete to the best of their abilities -- they will do their best to win.

More ...
GEOFF NEVILLE, Graphic Sportswriter

PEACE-FUL SIGNING. Nash Central's Daniel Pittman has signed to join the men's basketball program at William Peace University.

Pittman will play at Peace


ROCKY MOUNT -- For the second year in a row, a Pittman has put his name on the collegiate basketball dotted line at Nash Central High School.
Last summer, Nathaniel 'Nate' Pittman inked a letter-of-intent to join the program at St. Andrew's University, which is located in Laurinburg.

More ...
GEOFF NEVILLE, Graphic Sportswriter

SENIOR SHOWCASE. Southern Nash High School football coach Brian Foster poses with some of his seniors, including Deon Lavender at far right, during last Saturday morning's SNHS Graduation Ceremony.

Foster Prepares For E-W Game


STANHOPE -- Brian Foster will have plenty of familiar faces on his sideline during the North Carolina Coaches Association East-West All-Star Football Game.
Southern Nash's Foster, who had previously served as an assistant for the event, will be the East head coach this time around.

More ...
GEOFF NEVILLE, Graphic Sportswriter
Southern will host campers


STANHOPE -- The 2014 Southern Nash High School Softball Camp will be held June 23-24 at Ladybird Field.
The event is open to girls ages 5-18 and will run from 5:30-7:30 p.m. each day. Cost is $40 per person, which includes a T-shirt.
The camp will consist of two full days of softball instruction, teaching, games and fun.

More ...
Staff Reports

ABOVE AVERAGE. Brittani Strickland was the leading hitter this past season for the Nash Central High School softball squad. Strickland signed to play next season at Pitt Community College in Winterville. (Photo Submitted by Anthony Barham)

Pitt Is The Pick


ROCKY MOUNT -- Brittani Strickland was an impact performer for the Nash Central Lady Bulldogs from the moment she first stepped on to the NCHS Softball Field as a freshman.
It's expected that Strickland will repeat that lofty feat next spring when she suits up for the Pitt Community College Lady Bulldogs.

More ...
GEOFF NEVILLE, Graphic Sportswriter
Swim season to open Thursday


NASH COUNTY -- The Nash-Halifax Summer Swim League will kick off its season this Thursday with a pair of matchups.
On Opening Day, Nash Rec will visit Roanoke Valley, while Birchwood will be at Westridge.
Action will run through the N-HSL Championships on Aug. 2 at the Roanoke Rapids Aquatic Center.
Participating teams are Nash Rec (the defending champion), Roanoke Valley, Westridge and Birchwood.

More ...
Staff Reports

NNHS MOUND PRESENCE. Northern Nash's Derrick Carter delivers a pitch toward home plate during Monday night's summer league baseball action on the road against the Bunn Wildcats.

Summer Swings


BUNN --  A lack of familiarity certainly wasn't an issue when Northern Nash tangled with Bunn on Monday in a Central Carolina Summer Scholastic League senior team baseball matchup on the BHS campus.
Northern's club is almost identical to this spring's Big East Conference champion, with the exception of a few missing players due to personal commitments.

More ...
GEOFF NEVILLE, Graphic Sportswriter
Blue Rocks best the Mudcats


WILMINGTON, DEL. -- The host Wilmington Blue Rocks plated three in the eighth inning to wrestle a 3-2 win from the Carolina Mudcats in a Class A Carolina League baseball showdown on Sunday afternoon at Frawley Stadium.
The Mudcats finish the first half 29-38. The Blue Rocks (33-35) claimed seven of the 10 meetings in Delaware.
The comeback spoiled a terrific outing by D.J. Brown. The right-hander tossed a one-hit shutout across five innings for the Mudcats. He struck out four.

More ...
Staff Reports
Collie resigns as SN's golf coach


STANHOPE -- Scott Collie's successful run as the Southern Nash High School boys golf coach came to an end recently when he submitted his resignation.
Collie will remain at SNHS in a teaching capacity, but wanted to spend more time next spring watching his daughter, Elisabeth, play softball.

More ...
GEOFF NEVILLE, Graphic Sportswriter
Links tournament is targeted in Snow Hill


SNOW HILL -- The National Golf Association (NGA) TOUR is in Greene County for the fourth contesting of the Cutter Creek Golf Classic.
The event will run through Sunday. It is free and open to the public.
The NGA Pro Golf Tour is the No. 3 Men's Professional Golf Tour in the United States after the PGA and Web.com Tours and is the No. 1 recommended developmental tour by more PGA and Web.com Tour Professionals.

More ...
Staff Reports
Cross country returning to NC Wesleyan College


ROCKY MOUNT -- After a three-year hiatus, the North Carolina Wesleyan College Department of Athletics has announced the reinstatement of its women's cross country team for the fall of 2014.
A head coaching search is already underway for the sport, which was last sponsored during the fall of 2010.
The addition of women's cross country keeps the number of female sport offerings at six after the suspension of the lacrosse program.

More ...
Staff Reports

BEAN COUNTER. Northern Nash's Tyler Polensky scoops some green beans as part of the school's chicken plate slate last Friday, with proceeds going to the NNHS football program.

Work Together


RED OAK -- Building team chemistry doesn't just happen on the football field -- it can often be obtained by working together for a common cause in other endeavors.
That's what happened last Friday as several members of the Northern Nash High School gridiron squad teamed up to participate in a chicken plate sale on the NN campus.

More ...
GEOFF NEVILLE, Graphic Sportswriter
RED OAK SOCCER CHAMPS
The Nash County Tigers U-15 Soccer Team won the regular season and tournament championships in Red Oak and also won the U-15 Hot Shot Tournament. Pictured are roster members (back, l to r) Richard Wells, Alex Shearin, Travis Smith, Haven Lee and Coach Ricky Wells; (middle, l to r) Elijah Jones, Zackary Wells and Eric Mendoza; (front) Parker Dickens. Not pictured is Brandon Pitts.
More ...
Cherry Hill Plantation recital is Sunday
Four talented young musicians will join their talents to provide a special recital at Cherry Hill Plantation in neighboring Warren County beginning at 3 p.m. Sunday, June 22.
The concert will feature the music of Bach, Samuel Barber, Mendelssohn, Saint-Saens, Piazolla and Rachmaninoff.
The event is the last in the spring series and is a free concert that features the talents of student artists.
More ...
NASH ARTS CALENDAR
Earth, Wind & Water featuring the works of Andrea Horton-Morton and Wendy Ferguson-Whitehead. Exhibit: June 10-July 10.
Art Around the World: Summer Visual Arts Camp instructed by Wendy Ferguson-Whitehead June 23-26: 10 a.m. to 3 p.m. Camp Cost: $60
More ...
ALICE BARNES ROBERTSON
Alice Barnes Robertson, age 79, passed away Wednesday, June 11, 2014. A native of Rocky Mount, she was born May 26, 1935, the daughter of Guy Earl Barnes and Alice Abernathy Barnes.
More ...
BENJAMIN FRANLKIN "SONNY" CARR
Benjamin Franklin "Red" Carr 77, of Cartwright, Oklahoma passed away Monday June 2, 2014 at Texoma Medical Center in Denison. He was born October 4, 1936 in Nashville, North Carolina to Albert Council and Bettie Lee Breedlove Carr, Sr.
More ...
CAROLYN RILEY HOWELL
Carolyn Riley Howell, age 71, passed away on Friday, June 13, 2014. She was born in Savanah, Georgia on June 6, 1943. She was the daughter of the late Leonard Riley and Myrtle Riley. She was also preceded in death by her husband John Howell.
More ...
ESTELLE DRIVER JOYNER
Estelle Privette Driver Joyner, age 93, passed away Monday, June 9, 2014. Born in Franklin County on July 14, 1920 she was the daughter of the late Maultic Privette and Novia Frazier Privette. She was also preceded in death by her husband, Garland "Josh" Joyner and great-grandson, Jordan Ramsey.
More ...
INFANT DAVIS HAMILTON LYONS
Infant Davis Hamilton Lyons was born on May 16, 2014 in New Orleans, Louisiana to J'Taime Lyons and Christian Hebert-Pryor. He passed away June 13, 2014.
More ...
JERRY WAYNE BRANTLEY
Jerry Wayne Brantley, age 66, passed away Thursday, June 12, 2014. He was born in Sharpsburg on September 11, 1947, son of the late Julius Marvin Brantley and Mattie Mae Griffin Brantley Trevathan. He was also preceded in death by a grandson, Christopher Brantley; his sister, Deborah Heel; and brothers, Mack Allen Trevathan, Jr., Tony Dale Brantley, and Marvin Ray Brantley.
More ...
LENA DAWES JACKSON
Lena Catherine Dawes Jackson, age 81, passed away   Sunday, June 15, 2014. Born in Nash County on September 3, 1932, she was the daughter of the late Russell Dawes and Mattie Eason Dawes. She was also preceded in death by her husband, Lonnie Edwin Jackson.
More ...
ROBERT "SKIP" GREGG SKIPPER
Robert "Skip" Gregg Skipper, 71, passed away Thursday, June 12, 2014.  He was born in Desoto County, FL on August 6, 1942 to the late John Delbert and Idelle Simmons Skipper.
More ...
TERRY L EDWARDS HOUSE
Terry L Edwards House age 50 passed away Tuesday June 10, 2014.  She was proceeded in death by her husband Tony House.  Her father Kenneth Donald Edwards, brother Donald Ray Edwards and infant son, Kenneth Ray House.  Terry is survived by her  mother, June Tyson Edwards Shaw of South Carolina; son Marvin Anthony House of Chapel Hill; brothers Wayne Edwards (Bunnie) of Rocky Mount, Scott  Edwards (Nicky) and Steve Shaw (Gina) of South Carolina.  Several nieces and nephews, aunts and uncles and  friends. 
More ...
THOMAS P. "TOMMY" TAYLOR
Thomas P. "Tommy" Taylor, 71, passed away on Monday, June 9, 2014. He was born April 4, 1943 in Nash County to the late James Albert and Mamie Worrell Taylor.
More ...
WESLEY EDWARD WINSTEAD
Wesley Edward Winstead, 78, of Bailey passed away Tuesday, June 10, 2014.  A funeral service was held Saturday, June 14, 2014 at New Sandy Hill Free Will Baptist Church, 8021 New Sandy Hill Church Road, Bailey.  Interment  followed in Bailey Town Cemetery.  The Rev. Anderson Barnes  officiated.
More ...