Subscribe/Access
Advertisements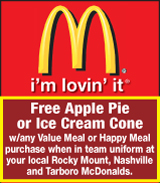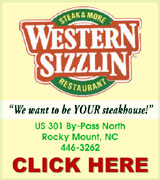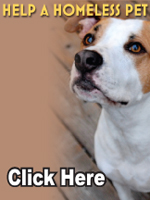 Sections
Member Options
Back
Nashville hires planner


Brian Hassell will start what he calls his dream job on July 1.
Hassell was recently named Nashville's new Director of Planning and Development. Hassell takes over for Gene Foxworth, who left last month to take a position with Carteret County.
Hassell currently serves as the Planning, Inspections and E-911 Director for Edgecombe County.

More ...
AMANDA CLARK, GRAPHIC STAFF WRITER
Cooper hints of run for NC Governor's office


Attorney General and Nashville native Roy Cooper came home last week for a reception in his honor at Cooley Manor.
The reception was hosted by Jack Lawrence and Betsy Owens.
Though it's too early to officially announce his campaign for governor in 2016, Cooper did allude to the fact that he plans to run.

More ...
AMANDA CLARK, GRAPHIC STAFF WRITER
Middlesex employee charged with embezzlement


The Administrative Assistant for the Town of Middlesex was arrested on Friday and charged with felony embezzlement.
Commissioners met on Monday night in closed session to discuss the matter and following the session, voted to terminate Shelly Woodruff. Commissioners also voted to advertise her position.
Woodruff was hired by the Town of Middlesex on February 1, 2008.

More ...
AMANDA CLARK, GRAPHIC STAFF WRITER
Nashville's finance chief takes Tarboro position


Nashville's Finance Director has accepted a position with the Town of Tarboro.
Anne Mann, who came to Nashville in November, will be leaving the town for a similar position in Tarboro. Her last day with Nashville is July 3.
Prior to coming to Nashville, Mann served as a Certified Public Accountant with Flowers and Stanley LLP in Tarboro.

More ...
AMANDA CLARK, GRAPHIC STAFF WRITER
Nashville okays budget


Nashville's Town Council unanimously approved the 2014-2015 budget at a special meeting on Friday morning. The total $8.7 million budget includes $4.9 million for the general fund and $3.8 million for the enterprise fund. Three temporary funds are also included in the budget.
One temporary fund is included as a continuation from the current fiscal year for the Capital Project of construction and operation of Groundwater Well #8, which is currently under testing.

More ...
AMANDA CLARK, GRAPHIC STAFF WRITER
Nash County to hold a "Mini Relay for Life" event June 21


Nash County Relay for Life will once again celebrate survivors, as it plans to host a Mini Relay on Saturday, June 21.
Rain put a damper on Relay events in April and organizers decided to host another, smaller event to continue in the fight against cancer.
"We wanted to do the luminary ceremony and honor survivors," said Nikki Hanson, Co-Chair for Nash County Relay for Life.

More ...
AMANDA CLARK, GRAPHIC STAFF WRITER
HOME FIRE
Firefighters from Nashville, West Mount, Coopers and NashCounty EMS were dispatched to a fire at 1219 Emily Way in Nashville on Saturday, June 7 around 1:30 p.m. Firefighters found heavy smoke and fire coming from the mobile home when they arrived and were able to have the blaze under control in around 30 minutes. The Nash County Fire Marshal's Office is investing the fire.
More ...
4-H kicks off summer camps


Over 100 people have already registered for the upcoming Nash County 4-H Summer Programs but registration is still underway.
Sandy Hall, Nash County 4-H Extension Agent, said a kick-off event was held on Sunday, June 1 from 3 to 5 p.m. at the Ag Center. This is the first year the registration kick-off was held on a Sunday, Hall said.

More ...
AMANDA CLARK, GRAPHIC STAFF WRITER
NASHVILLE POLICE BRIEFS
INCIDENTS
An identity theft and fraud (credit card/atm) was reported on 6/2/14 at L&L #9, 972 Eastern Avenue
A possession of counterfeit money was reported on 6/3/14 at Friendly Check, 510 S Barnes Street
A damage to property (vandalism) and breaking and entering a commercial was reported on 6/3/14 at the ABC Store, 1206 Eastern Avenue
More ...
NASH COUNTY SHERIFF'S OFFICE REPORTS
A breaking, entering and larceny of a residence was reported on 6/2/14 at 4852 US 264 A
A breaking, entering and larceny of a residence was reported on 6/2/14 at 4849 Mullen Road
Recovered property was reported on 6/2/14 on Bobbit's Trail
A failure to change the address of a sex offender was reported on 6/3/14 at 4883 Oakwood Drive
More ...
Castalia board mulls budget, farmers market


Castalia board members held a  special budget workshop meeting May 19 at which time the board discussed each line item in the general fund, water fund and the recreation fund.
According to the minutes of the May 19 meeting the board is proposing a recreation fund of $15,150; a water fund budget of $114,238;  a general fund budget of $502,578 which includes $346,300 for the park covered by grant funds.

More ...
Amelia Harper, Graphic Correspondent and Jo Anne Cooper, Publisher
Local woman starts ministry for post-aborted women


A Rocky Mount woman is reaching out to other women who have experienced the pain of abortion.
Abortion is a topic rarely discussed, especially among the women who have experienced it and Melissa Griggs hopes women in the community will reach out to her to discuss what they are going through.
Griggs started Unchangeable Love around a year ago and recently quit her job to work with the ministry full-time.

More ...
AMANDA CLARK, GRAPHIC STAFF WRITER
Nash County Blood Drives for June 2014
Wednesday, June 11 from 10 a.m. until 3:30 p.m. at Nash Health Care Systems in the auditorium, 2460 Curtis Ellis Drive, Rocky Mount
Thursday, June 12 from 12 until 6 p.m. at Englewood Presbyterian Church, 100 South Englewood Drive, Rocky Mount
Friday, June 13 from 11 a.m. until 4:30 p.m. at Englewood Presbyterian Church, 100 South Englewood Drive, Rocky Mount
More ...
LIBRARY FIELD TRIP
First graders from Nashville Elementary School took a field trip to Nashville's Harold D. Cooley Library last month, on Wednesday, May 21. Students were given a tour of the library and then were treated to a special storytime. Pictured above, Sheri Maxwell (at left) shows students where Accelerated Reading (AR) books are located for the different age groups.
More ...
NCC math professor receives Excellence in Teaching Award
Nash Community College Math Professor Dina Pitt of Rocky Mount is the recipient of the 2014 J. Edgar and Peggie T. Moore Excellence in Teaching Award.
The Excellence in Teaching Award nominees are chosen through a peer and a student evaluation process from all full-time faculty members each year.
More ...
Local woman graduates from US Naval Academy
U.S. Navy Ensign Laura A. Collier, daughter of B.W. & Ann Collier, graduated from the United States Naval Academy in Annapolis, MD on Friday, May 23, 2014 and was commissioned as an Officer in the U.S. Navy.  Ensign Collier successfully completed four years of intensive academic, physical, and professional training, resulting in a Bachelor of Science Degree with a major in Oceanography.  
More ...
EARTH DAY
COMMUNITY SERVICE –– Girl scout troop 3249 of Red Oak cleaned, prepared, and planted flowers around the flag pole at W. B. Ennis Memorial Park in Red Oak in April. This was just one of their many Earth Day projects for the month of April. Pictured from left to right are: Raven Davis, Laura Brown, and Hannah Tollefsen.
More ...
Area students serve internships
Two area students are spending their summer at Carney & Company this year. The Rocky Mount advertising agency recently announced Jacy Barnes and Isaiah Eckenwiler as their 2014 summer interns. The positions were created to give young professionals in the local community an opportunity to learn more about marketing and advertising and gain real world experience.
More ...
Nash County students make honors list at Chowan University
Chowan University officially recently announced the President's List honorees for Spring '14.
President's List winners are full-time students who have accomplished a grade point average of 3.8 or better for the semester. This distinction will become part of their official record.
More ...
SCHOLARSHIPS
The newly created Bulldog Alumni Community Scholarship Fund was able to fund scholarships for three Nash Central High School seniors. Kevin Jones, a Nash Central High School graduate, had the idea to start the scholarship and with classmates, was able to do so. This year, the scholarship raised over $3,000 and was able to give three students $1,128 each in scholarships.
More ...
Rocky Mount receives Tree Award
Nash County Ranger Bill Lewis with the North Carolina Forest Service presented the City of Rocky Mount with the Tree City USA and the Tree Line USA awards during the City Council meeting on Tuesday, May 27, 2014.
The Tree City USA program is sponsored by the Arbor Day Foundation, in partnership with the U.S. Forest Service and the National Association of State Foresters.
More ...
Nash teacher receives grant
North Carolina Farm Bureau recently announce the awarding of its Ag in the Classroom "Going Local" grant to Nash County teacher Katie Kronenwetter.
Kronenwetter is a teacher at Southern Nash Middle School.
North Carolina Farm Bureau provides agricultural outreach grants to North Carolina teachers through its Ag in the Classroom "Going Local" program.
More ...
Nash Senior Center hosts first bake off
The Nash County Senior Center hosted a bake off last Wednesday for members of the center. The bake off was for desserts and eight competed for the top prize, which was a $25 gift certificate. Pictured (left) is Gloria Arthur, who received second place for her Strawberry Cake recipe. Arthur received a certificate.
More ...
Locals compete at NC Special Olympics in Raleigh
The 2014 Special Olympics North Carolina Summer Games concluded June 1 in Raleigh and Cary, ending a weekend of competition for more than 1,400 athletes from across the state in aquatics, athletics, gymnastics, powerlifting, softball and volleyball, according to Keith L. Fishburne, president/CEO of SONC.
To ensure fair competition, the athletes were placed in competition divisions based on age and ability level.
More ...
100th Commemorative Anniversary
The Park View Hospital Nurses Alumnae Association will celebrate its 100th Commemorative Anniversary of the hospital, and 25 years of the Park View Hospital Nurses Scholarship at Nash Community College with a luncheon and entertainment on June 28, 2014. Anyone associated with the former hospital, and/or families thereof, are invited to attend the June 28th event.
More ...
MOUNT ZION FWB CHURCH NEWS


Our choir sang "This is The Day" for the call to worship. Pastor Ronnie welcomed everyone and prayed the prayer of invocation. Hymns of worship were "Praise Him" and "We're Marching to Zion." Singing led by Algie Jones, Jr. ushers, Tim Bass and Greg Manning received the tithes and offerings. Our pastor prayed the offertory prayer. The congregation sang the doxology and greeted one another. Our choir special was "Glad Reunion Day."

More ...
ROSALENE BASS
RED OAK NEWS


Ladies from Red Oak Baptist Church participated in the monthly Bible Study at Fountain Correctional Center in Rocky Mount on Monday, June 2.  Maureen Williams led the study.  Others attending included Hazel Hill, Marion Faulkner, Audrey Pearce, Suzy Pearce, and Karen Girona.

More ...
Suzy Pearce
BEULAH COMMUNITY NEWS


We want to thank Paul Davis for playing the piano for our Sunday Church Service. He always does a great job. Bonnie Matthews always does a great job at every service and Paul filled in for her so Bonnie and her husband, Mickey Matthews, could enjoy a few days of vacation out of town with friends. We missed them at Beulah but hope they enjoyed their time away.

More ...
WILMA ENROUGHTY
PEACHTREE COMMUNITY NEWS


It was a beautiful summer morning as Pastor Whitehouse greeted those in attendance at Peachtree Church.  Sanctuary flowers were given by Aubrey and Kathy Farmer in memory of her parents, Leslie and Sally Knight, and her sister, Paula Joyner.
Pastor Whitehouse's sermon topic was, "What Will Happen to You When Jesus Christ Returns?"

More ...
BARBARA HARDISON
As our foreign policy lies dying on Father's Day


Any father understands and sympathizes with the father of Bowe Bergdahl.
Many fathers find the father of Beau Bergdahl repulsive.
More people should be asking more questions about this prisoner-for-terrorists swap.
All people should hate the politics of playing with people's lives.

More ...
Mike Brantley
School system's media policy isn't reporter friendly


School is out, for the most, part, and kids and parents and teachers can all breathe a big sigh of relief.
So can I.
This school year has not been a pleasant one for me.
Our school system, Nash-Rocky Mount Schools, has implemented some things that have made my job a lot harder.
Some of the things I agree with.
Others, I do not.

More ...
Amanda Clark - 1 opinion posted
Backward Glances


OFFICERS INSTALLED –– This photo was originally published on Thursday, November 16, 1972. New officers of the Beta Theta Chapter of Delta Kappa Gamma were installed and three new members were initiated at ceremonies held in Spring Hope.

More ...
A PICTORIAL LOOK INTO THE PAST
MAKING A BIG JUMP


ROCKY MOUNT -- Jay Koloseus has a well-earned reputation as a high-level distance runner.
But he hasn't had to trek too far to sign a pair of competitors for his fledgling cross country program at Louisburg College.
Koloseus, who ran in college at Syracuse University, is overseeing the new running opportunity at Louisburg -- and two Nash Central High School standouts have signed letters-of-intent to work under Koloseus.

More ...
GEOFF NEVILLE, Graphic Sportswriter

COACHING STAFF MEMBER. Northern Nash High School head baseball coach Leonard Allen will be on the Region 3 staff for the upcoming Powerade State Games of North Carolina diamond competition.

State Games will have a Nash flavor


NASH COUNTY -- Once again, the Region 3 Baseball Team for the upcoming Powerade State Games of North Carolina will have a distinctive Nash County flavor.
Northern Nash's Leonard Allen and Faith Christian's Greg Clifton will return as part of the club's coaching staff. Under the rotation system, Clifton will be the head coach this time around, while former head coach Allen will be an assistant, along with Wilson Hunt's John Smith and Roxboro Community's Pete Tuck.

More ...
GEOFF NEVILLE, Graphic Sportswriter
Post 58 racks up victories


ROCKY MOUNT -- The Rocky Mount Coleman-Pitt Post 58 legion baseball team is off to a strong start this summer.
Post 58 is now 4-0-1 after picking up a pair of wins last week against Pitt County Post 39 by scores of 11-2 and 6-3.
Post 58 will be in action today at 7 p.m. against Garner. The contest will be played at the American Legion Field (Old Gryphon Stadium) in Rocky Mount.

More ...
Staff Reports
NORTHERN NASH ATHLETIC AWARDS
BIG NIGHT FOR THE KNIGHTS. Northern Nash High School recently handed out its top athletic awards for the 2013-14 calendar year, and senior standout Alexus Hill claimed a pair of honors. In the above photo, Hill receives the Female Athlete of the Year Award, while Tyler Jones was the Male Athlete of the Year.
More ...
Queens Of The Region


NASH COUNTY -- The Big East Conference's girls soccer strength this season was reflected in the North Carolina Soccer Coaches Association Region 3 Class 3-A All-Region Team for the 2014 campaign.
Of the 20 players selected for the prestigious squad, 16 of them competed in the Big East.
And the Coach of the Year, Wilson Fike's Toni Varacchi, helped her club reach the Final Four of the Class 3-A State Playoffs.

More ...
GEOFF NEVILLE, Graphic Sportswriter
Mudcats stopped by league foe Potomac


ZEBULON -- Shawn Morimando gave the Carolina Mudcats 6 1/3 innings on Monday night, but it wasn't enough as the Potomac Nationals rallied for a 5-4 win at Five County Stadium in a Class A Carolina League baseball contest.
The Mudcats (27-35) have dropped two straight one-run games after leading at the midway point. The Nationals (35-28) have won nine of their last 11.

More ...
Staff Reports
NASH COUNTY REC REPORT


NASH COUNTY -- Listed are updated scores from the Nash County Parks and Recreation Department's Spring Youth Sports Leagues:

More ...
Staff Reports
CLR boasts another solid night


ELM CITY -- Perfect weather greeted drivers, crews, staff and spectators at County Line Raceway last weekend for the Super Stock 4 Special.
With 18 cars signed in for the $650 to win purse, this race would be a highlight of the features on tap for tonight.
John Proctor and Hunter Bailey would lead the field to green for 20 door-banging laps.

More ...
Staff Reports
Buffaloe trains with legend


WARREN COUNTY -- Famous Kyokushin Karate World Champion Fighter and film star Willie Williams recently trained local Kyokushin Karate youth champion/competitor Christian Buffaloe in professional fighting techniques and strategies  that he used to rise to the top of the martial arts world in the 1980's.
Willie Williams agreed to train Christian Buffaloe as a favor to Christian's Father/Instructor Kenny Buffaloe, a former Nash County resident.

More ...
Staff Reports
ECU's Hoffman drafted


GREENVILLE -- East Carolina University junior Jeff Hoffman was selected by the Toronto Blue Jays with the ninth overall pick in the 2014 Major League Baseball First Year Amateur Draft last Thursday night, which was televised live on the MLB Network.

More ...
Staff Reports
Nash Arts Center offers summer programs, events
Nash Arts Center announces its summer calendar as follows:
-Earth, Wind & Water featuring the works of Andrea Horton-Morton & Wendy Ferguson-Whitehead. Exhibit: June 10-July 10. Reception: June 12: 6-8PM (Free Event)
-African American Music Trail Book Event featuring Bill Myers, Sherry Winston, and William McLaughlin June 13: 7-9PM (Free Event)
More ...
BRENDA MOORE VICK
Brenda Moore Vick, 66, passed away, Sunday, June 8, 2014. She was born May 23, 1948 to the late Wiley and Marie Ramsey Moore.
More ...
CHRISTINE WHITLEY CARRAWAY
Christine Whitley Carraway, 92, of Middlesex passed away Saturday, June 7, 2014.  Funeral services will be conducted 3 p.m. Wednesday at Lee's Chapel Baptist Church, 14518 Taylors Mill Road, Middlesex.  Interment will follow in Hollywood Cemetery, Middlesex.  The Rev. Kenneth Benton and Rev. Terry Freeman will officiate.
More ...
DENNIS HALL RAPER
Dennis Hall Raper, age 84, passed away June 6, 2014. He was born in Wilson County on July 15, 1929 to Pearl Joyner Raper and Barney Robertson Raper. In addition to his parents, he was preceded in death by his daughter, Teresa Gale Raper Turner. Dennis was also preceded in death by his sister, Hazel Raper Odom; and brothers, Jennings, Charles, Graham, and Donald.
More ...
DOLPHUS LENWOOD GREGORY JR.
Dolphus Lenwood Gregory Jr., 75, passed away Saturday, June 7, 2014. He was born November 23, 1938 in Halifax County to the late Dolphus L. Gregory, Sr. and Alice Aycock Hamill.
More ...
DOLPHUS LENWOOD GREGORY, JR.
Dolphus Lenwood Gregory Jr., 75, passed away Saturday, June 7, 2014. He was born November 23, 1938 in Halifax County to the late Dolphus L. Gregory, Sr. and Alice Aycock Hamill. 
More ...
ETHEL LEIGH MOORE RAY
Ethel Leigh Moore Ray passed away Thursday, June 5, 2014. Born in Edgecombe County on May 2, 1918, she was the daughter of the late Lonnie Polk Moore and Matilda Hughes Moore. She was also predeceased by her husband, William Otfel Ray; half-brothers, Jerry, Jimmy and Billy Perry; sister, Helen Shorb; half-sister, Lois; and son-in-law, Walter E. Judkins.
More ...
JAMES EDWARD "BUTCH" ROBBINS
FLORIDA –– James Edward "Butch" Robbins, 64, passed away, Thursday, June 5, 2014. He was born in Edgecombe County on August 5, 1949 to the late Eunice Joyner and Thomas Edward Robbins.
More ...
MILDRED JOYNER WEEKS
Mildred Joyner Weeks passed away  June 6, 2014. Mrs. Weeks, 101, was born in Rocky Mount on December 31, 1912 and was the daughter of the late William Dorsey Joyner and Mattie Hales Joyner and the widow of George Lafayette Weeks.
More ...
OCIE JOYNER VICK PARKER
Ocie Joyner Vick Parker, age 89, passed away Sunday, June 8, 2014. Born in Nash County on July 21, 1924, she was the daughter of the late Nathan Gravely Joyner and Bessie Wallace Joyner. She was also preceded in death by her husband, Guy Linwood Parker; sister, Myrtlene Joyner Braswell; and brothers, Marvin, Herman, and John.
More ...