Subscribe/Access
Advertisements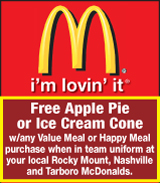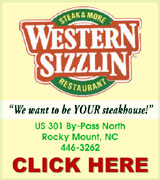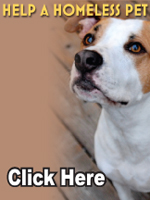 Sections
Member Options
Back
Town plans Boddie St. revamp


The Town of Nashville is hoping a grant will help fund phase two of the town's Downtown Redevelopment Project but plans to move forward even if grant funds are not received.
Nashville's Town Council met for three days during its annual retreat to discuss a variety of issues. Among those were Community Development Projects, which included the town's Downtown Redevelopment Project, specifically the Boddie Street Commercial Corridor Redevelopment Project.

More ...
AMANDA CLARK, GRAPHIC STAFF WRITER

A rendering shows what the new Braswell Foods Corporate Office will look like after construction is complete. The new facility is expected to take around nine months to complete. (Rendering provided by Oakley Collier Architects)

Braswell Foods to expand corporate office


A scripture enscribed stone will be the base for a new corporate headquarters for Braswell Foods. The stone will not only serve as the base of the foundation for the new facility but will also serve as a daily reminder for how Braswell Foods has become such a successful company over the many years it has been in Nashville.
Trey Braswell,  Executive Vice President for the company and the fourth generation to help lead the company, said God has been at the forefront of the company's success.

More ...
AMANDA CLARK, GRAPHIC STAFF WRITER

Stanley "Big Grif" Griffin, a Democrat, signs paperwork to officially file for the Nash County Sheriff's seat. Helping Griffin (at right) is Gina Brown, Elections Specialist with the Nash County Board of Elections.

Three file to run for Nash County Sheriff


Keith Stone, Stanley "Big Grif" Griffin and Joseph Eugene "Gene" Braswell all filed for the Nash County Sheriff's seat, as promised, on Monday, the first day of filing for primary elections.
Stone, Griffin and Braswell all announced their intentions to file last year. Each arrived at the Nash County Board of Elections office on Monday to make it official. Griffin and Stone each filed with supporters looking on while Braswell decided to file without any fanfare.

More ...
AMANDA CLARK, GRAPHIC STAFF WRITER
Middlesex citizen sounds off about extreme public record fees


A Middlesex citizen complained to board members on Monday night about having to pay over $400 for copies of public records.
Becky Strickland said citizens have come before the board numerous times to request the town revisit its policy on providing and charging for copies of public records.

More ...
AMANDA CLARK, GRAPHIC STAFF WRITER
AB Photography opens downtown studio


Downtown Nashville is now home to a photography studio.
AB Photography moved into the former Olive Tree Cafe Building, next to The Nashville Exchange, in December and celebrated its opening with an open house on February 1. Nashville's Chamber of Commerce hosted a ribbon cutting last Wednesday to officially welcome Angela Blankenship to town.

More ...
AMANDA CLARK, GRAPHIC STAFF WRITER
NASHVILLE POLICE BRIEFS
INCIDENTS
A hit and run was reported on 2/5/14 at Autumn Care, 1210 Eastern Avenue
A larceny was reported on 2/6/14 at 295 Regency Drive
A hit and run was reported on 2/7/14 in the parking lot of Wal-Mart
More ...
NASH COUNTY SHERIFF'S OFFICE REPORTS
A narcotics violation was reported on 2/4/14 on Sunset Avenue
A narcotics violation was reported on 2/4/14 at Sunset Avenue Apartments
A narcotics violation was reported on 2/4/14 at 501 W Washington Street
A breaking, entering and larceny of a residence was reported on 2/5/14 at 5942 N Halifax Road
More ...
POCH
Five locals face drug charges
The Nash County Sheriff's Office Narcotics Division made five more arrests as part of its ongoing campaign targeting drug dealers in the area.
The arrests stem from community complaints as well as strong working relationships with neighboring law enforcement agencies.
More ...
Rocky Mount man sentenced 100 months for fraud
A Rocky Mount tax preparer was sentenced to 100 months in prison and three years of supervised release.
Senior United States District Judge W. Earl Britt sentenced Larry D. Hill, Jr., 41, in federal court last week.
"During tax filing season, return preparers and taxpayers should be aware of the serious consequences facing those who aid or assist in the filing of fraudulent tax returns," said Special Agent in Charge Jeannine A. Hammett, IRS-Criminal Investigation.
More ...
Ribbon Cutting
Nashville's Chamber of Commerce hosted a ribbon cutting on Tuesday, January 28 for Church Street Grill, formerly Pete's Cafe. Jerry Taylor is the new owner of the business and has brought back several former staff members to assist him in the daily operations. Pictured is Taylor with his wife and grandsons, along with Chamber of Commerce members, Nashville's Town Council and Mayor Donald Street.
More ...
Nashville students receive degrees from NC Wesleyan
Five students from Nashville received their bachelor's degrees from North Carolina Wesleyan College in Rocky Mount during the college's December 14 Commencement, held in the Dunn Center for the Performing Arts.
The students and their majors were: Ashley Robbins Boulden, psychology; Kali Latrice Bryant, computer information systems; Shawna Bryn Jones, business administration; Michael Jerome Williams, religion; and Sonya Renee Williams, criminal justice.
More ...
MILITARY NEWS
Navy Midshipman Laura A. Collier, daughter of Bernard W. and Ann W. Collier of Nashville,  recently selected her first ship assignment during a Ship Selection ceremony at the U.S. Naval Academy, Annapolis, Md.
Collier is scheduled to report to USS Anzio (CG-68).
More ...
NHC nurses graduate leadership course
Fifteen Nash Health Care nurses recently completed a new leadership development program, equipping them to face the demands and challenges of nurse management in a rapidly changing health care environment. These graduates were recognized during a ceremony that commended them for their dedication to excellence.
"We have a lot of talent at this organization," said Leslie Hall, senior vice president and chief nursing officer of Nash Health Care.
More ...
ENGAGED
David and Stephanie Viverette of Nashville announce the engagement of their daughter, Tracey Lynne Goldbach, to James F. Crane Wood, both of Nashville. He is the son of Ricky and Garlene Wood of Spring Hope. The wedding is planned for March 15, 2014 at Macedonia Baptist Church.
More ...

Jacob Cadena wins the first spelling bee held at Cedar Grove Elementary School.
Cedar Grove Elementary School holds first spelling bee event
Cedar Grove held its first spelling bee event on Wednesday, February 5.   Third through Fifth grade students participated in the spelling bee.  The winner of the spelling bee will represent Cedar Grove and participate with other Nash-Rocky Mount schools in a spelling bee that will be held at the Dunn Center at NC Wesleyan College on March 20, 2014.
More ...
PCC announces honor students
Pitt Community College recently announced its 2013 Fall Semester Graduates, Dean's List and Honor Roll students.
 Locals named to the Dean's List include Kendall A. Goldbach and Chelsea L. Jones, both of Nashville, Jan H. Sullivan, of Middlesex, Maria L. Faticia and Darian J. Mingia, both of Spring Hope and Johnny R. Harrell, of Whitakers.
More ...
N-RMS receives facility survey results


Serving a student population of around 16,400 with over 2,000 employees, the Nash-Rocky Mount Schools administration gave the community an opportunity to express opinions on their Capital Improvement Plan (CIP) and provide other information for the system's review in a survey given in December 2013. A little over 1,000 people participated in this survey, over 800 of which were employees (77 percent).

More ...
MICHELE A. CRUZ, GRAPHIC CORRESPONDENT
Locals named to Chowan honor lists
Chowan University officially announced the Fall 2013 semester's Dean's List honorees.
Locals named to the Dean's List include Kristen Shuford, of Nashville, Timothy Batchelor, of Middlesex, Channel Brown, of Whitakers, Trevor Marshall, of Middlesex and Sierra Jones, of Elm City.
Rocky Mount residents named to the Dean's List include Kellie Durham, Israel King and Qwenton Pippen.
More ...
Nash County Blood Drives for February 2014
Wednesday, February 12 from 8:30 a.m. until 2:30 p.m. at Nash Community College, 522 N Old Carriage Road
Thursday, February 13 from 12 until 6 p.m. at Englewood Presbyterian Church, 100 South Englewood Drive, Rocky Mount
Friday, February 14 from 11 a.m. until 5 p.m. at Englewood Presbyterian Church, 100 South Englewood Drive, Rocky Mount
More ...
RED OAK NEWS


The North Roanoke Baptist Association WMU Leadership Team met at the associational office on Saturday, February 8.  Plans were discussed for upcoming events.  Marilyn Boone, Area Director, and Audrey and Suzy Pearce, Children's Missions Consultants, attended.
The women led the worship service at Red Oak Baptist Church during WMU Focus Sunday on February 9!

More ...
Suzy Pearce
MOUNT ZION FWB CHURCH NEWS


We were happy to have 86 in Sunday school today. It sounds like Sunday school is a dying organization in many churches today. Our attendance is not what we would like for it to be, but it was better today than usual.
Our choir sang "Let's Just Praise the Lord" for the call to worship. Pastor Ronnie welcomed everyone and prayed the prayer of invocation.

More ...
Roselene Bass
PEACHTREE COMMUNITY NEWS


Pastor Whitehouse began the morning worship with the ordination of Believer's Baptism for Chloe Scott.  It was a beautiful service.  He then greeted and welcomed those present.  The adult choir sang "In Remembrance of Me".  The pastor then led in the observance of communion with the assistance of the deacons.

More ...
Barbara Hardison
BEULAH COMMUNITY NEWS


We want to thank everyone who attended the Beulah Church of Christ monthly fish fry on Reges Rd. last Friday night. Again I will remind you that their last fish fry will be held the first Friday night in March. We thank you for all your continued support over the years and hope you will be able to attend the last one on March 7, from 5 - 8 p.m. May God bless you all.

More ...
WILMA ENROUGHTY
BETHEL HEROES
UDC Bethel Heroes Chapter 636 member Donna Boykin and her husband Jimmy recently attended the Lee/Jackson dinner hosted by Bethel Heroes. Donna served as a greeter and Jimmy carried and  posted the Confederate flag.  Both were dressed in clothing from the 1860s era.
More ...
Packing up 18 years of life in one week


It wasn't cliché enough to all go in one nice, neat box with a lid, to be taped and placed inside a car. There was no final trip off into the sunset. And it didn't happen in one afternoon.
It was much stranger than that.
The day I moved out of the studio was years in the making, and days in the physical act of being completed.

More ...
Mike Brantley
Please support Nash County Relay for Life!


It may seem like it's too early to be talking about it, but Nash County's Relay for Life will be here before you know it!
Unbelievably, it's already mid-February so April will come fast.
I was speaking with someone last week about Relay for Life and how the number of teams registered for this year are much lower than usual. Just over 30 teams have registered so far. Typically, there's at least double that but usually much more.

More ...
Amanda Clark
Congratulations to Braswell Foods, family and staff


Monday was a day to celebrate and acknowledge Braswell Foods and its commitment to Nashville.
The Braswell family and their staff have always been very loyal and supportive of Nashville and the people here. They have funded many local projects and events, and volunteered on many committees. You see the company's logo on many things such as Relay for Life, and The Nashville Blooming Festival to name  a couple, but they've never been one to ask for the spotlight or public gratitude for their generosity.

More ...
Jo Anne Cooper
Backward Glances


TROPHY PRESENTATION ––This photo originally published in The Graphic on April 22, 1965. Five local scouts are pictured admiring a trophy which was presented to the troop in memory of a former scout and scout leader, Edward Griffin. Making the presentation are Raymond Batchelor (left), chairman of the scout committee, and Donald Winstead, scoutmaster.

More ...
A PICTORIAL LOOK INTO THE PAST
Bullying in America is ruining the lives of vulnerable children


My nephew, X, is a talented, lovable, intelligent and very gifted athlete.  His parents have spent large sums of money travelling all over the country allowing him to compete in organized, track competitive events.  He is a small fry seventh grader who just moved to a new school.  On Thursday, January 17, he came home sick.  By Friday, he literally could not walk. 

More ...
Letter to the Editor:
Nash County Animal Friends' Notebook


WE HAVE SOME EXCELLENT NEWS!
The Shelter has agreed to move some items around so that we can buy a new cat cage stack, similar to the stainless steel ones they have. This will double the capacity on the adoption floor, from 5 to 10!
*Doing the HAPPY Dance*

More ...
Carol Vierela, NASH COUNTY ANIMAL FRIENDS

HAIR-RAISING EXPERIENCE. Nash Central High School's Michaela Nelms (with ball) drives to the basket for the Lady Bulldogs during last Wednesday night's Big East Conference home hoops victory against league rival Southern Nash.

Bulldogs Win Without Styles


ROCKY MOUNT -- Any team, regardless of the sport, its going to find it difficult to secure a victory without its best player.
It's hard to think about Nash Central High School girls basketball without senior star Ni'Ya Styles, but the Lady Bulldogs were forced to play without her during last Wednesday's key home Big East Conference matchup versus Southern Nash.

More ...
Staff Reports

IN THE CLUTCH. Northern Nash's Alexus Hill responded when her team needed her most during last Friday night's road conquest at Nash Central.

SURVIVAL MODE


ROCKY MOUNT -- From experience, Northern Nash veteran girls basketball coach Grover Battle understands that the true character of a team isn't judged by how it looks during lopsided victories.
Instead, the way a club holds off a worthy foe -- and is still able to win -- shows if a team is able to handle the rigors of the postseason.

More ...
GEOFF NEVILLE, Graphic Sportswriter

HOUSHUN HOLDS ON. Nash Central High School's Houshun Gaines (right) hangs on to possession for the Bulldogs during last Wednesday night's home game against rival Southern Nash.

SN boys keep up the pace


STANHOPE -- Thanks to the recent poor weather, Southern Nash's boys basketball squad has endured a NBA-like schedule over the past week -- all the while with the Firebirds' postseason fate hanging in the balance.
Southern Nash, coached by Robbie Kennedy, played five games in seven days -- and ended the period with third place all but clinched in the Big East Conference.

More ...
GEOFF NEVILLE, Graphic Sportswriter
Nash Rec will host signups


NASH COUNTY -- The Nash County Parks and Recreation Department is currently conducting signups for its Spring Sports Leagues.
Youth Baseball, Softball and T-Ball registration is open to ages 4-15. Deadline is February 28.
Youth Soccer registration for boys and girls is available to ages 3-15 with a deadline of Feb. 28.

More ...
Staff Reports
Signing Day At SNHS


STANHOPE -- College Football Signing Day is always a busy time at Southern Nash High School -- and this year's date proved to be no different.
Southern boasted two collegiate signees during the annual event last Wednesday -- and another followed a few days later.

More ...
GEOFF NEVILLE, Graphic Sportswriter
ON HIS WAY TO ELIZABETH CITY STATE
Southern Nash High School lineman Braxton Riggins (front, center) signs a letter-of-intent last Wednesday afternoon to continue his football career at Elizabeth City State University. Also pictured are (back, l to r) SNHS Athletic Director Robbie Kennedy, SNHS Coach Brian Foster and SNHS Principal Mark Cockrell; (front, l to r) Parents Tim and Jeanette Riggins.
More ...

NC'S SPEED RACER. Michaela Williams has been an outstanding distance runner for Nash Central High School.

Nash Central runner joins GWU program


ROCKY MOUNT -- For Michaela Williams, the background music of her favorite endeavor is the drone of vehicles  rolling down Interstate 95 in the distance.
It's a sound that every Nash Central High School distance runner hears as he or she travels along the training course on the NCHS campus.

More ...
GEOFF NEVILLE, Graphic Sportswriter
NC Wesleyan drops contest at Ferrum


FERRUM,  VA. -- The men's basketball team of North Carolina Wesleyan College suffered a 90-79 loss at USA South Conference foe Ferrum College on Sunday afternoon.
The Bishops had four players reach double figures, three of which combined for nine three-pointers, but they were unable to overcome the Panthers' shooting nearly 50 percent from the floor on the day.

More ...
Staff Reports
Wesleyan splits baseball twinbill


ROCKY MOUNT -- Sophomore Ciro Norzagaray delivered a game-winning walk-off triple in the bottom of the ninth to give his North Carolina Wesleyan College Battling Bishop baseball team a 4-3 win over Eastern Mennonite University in game two of last Friday's season-opening doubleheader at Bauer Field.
The Royals had taken the first game by a 2-1 score before Norzagaray's heroics helped secure the split.

More ...
Staff Reports
Harrison YMCA gymnasts excel again


ROCKY MOUNT -- The Harrison Family YMCA Gymnastics Team hit the road again recently as the club  headed to Raleigh for the Winter Invitational Meet at Raleigh School of Gymnastics. 
Once again, the squad accomplished great success. 
The 9 YMCA competitors ranged in age from 5 to 15 years old and competed at the Bronze, Silver, Gold and Platinum Level. 

More ...
Staff Reports
Canes split games heading into break


RALEIGH -- The Carolina Hurricanes entered the National Hockey League's Olympic break with both a bang and a whimper.
The "bang" was a 5-1 win over the Florida Panthers last Friday night at the PNC Arena.
The Hurricanes led at the end of the first period 3-1 and went on tally one goal each in the second and third stanzas to achieve the win.

More ...
DAVE BUCK, Correspondent
Harris nabs league award


FAYETTEVILLE -- The USA South Conference has released its women's basketball weekly awards for February 10, and North Carolina Wesleyan College's Kenyata Harris has earned the league's Rookie of the Week award for the second time this season.
Harris is a freshman guard from Raleigh for NCWC.

More ...
Staff Reports
GOOD DRIVER
Nash Central's Alexia Jones makes a strong move toward the basket last Friday night.
More ...
IN THE GRASP
Northern Nash's Alexus Hill (left) tries to keep the ball despite strong defense from Nash Central's Michaela Nelms during last Friday night's Big East Conference girls basketball game.
More ...
KIANA MAKES A CLAIM
Northern Nash's Kiana Thomas (left) gains possession of the ball during last Friday night's Big East Conference triumph at Nash Central.
More ...
OUT OF REACH
Nash Central's Myia Spivey (right) isn't about to give up the ball during last Wednesday's home girls basketball event against Big East Conference rival Southern Nash.
More ...
Annual Rotary International Children's Art Exhibit is Feb. 20
Wesleyan College has announced the second annual Rotary International children's art exhibit to be held February 20, 2014. This year's exhibit is titled "Rotary Changing Lives." A reception for the children, their families, teachers and administrators from participating schools and for regional Rotarians will be held Thursday, February 19 from 5:30 – 7:30 pm. in the Wesleyan College's Civic Gallery at Wesleyan College's Dunn Center.
More ...
ALAN KEITH "KIM" JONES
RED OAK –– Alan Keith "Kim" Jones, 59, passed away Tuesday, February 4, 2014. Born on July 11, 1954 in Vance County, he was the son of the late Frances D. Jones, Bobby S. Jones, and Rachel C. Jones, and was the widower of Beverly R. Jones.
More ...
BLANCHE ELLIS
ROCKY MOUNT - Blanche Ellis, 88, of Rocky Mount, passed away on Wednesday, January 29, 2014.
More ...
CARL HOPE BRILEY,JR.
Carl Hope Briley, Jr., 53, passed away Sunday February 9, 2014. He was born November 23, 1960 in Nash County to the late Carl Hope Briley Sr. and Irma Boyd Briley.
More ...
DAVID LYONS, JR.
Rocky Mount - David Lyons, Jr., 90, passed away February 5, 2014. Funeral arrangements to be announced.
More ...
DONALD PHILLIP IRWIN
Donald Phillip Irwin, 83, passed away Sunday, February 9, 2014. He was born February 28, 1930 in Chicago, Ill. to the late Harold and Anna Mae Diehl Irwin.
More ...
JOE ANN "JO JO" RICHARDSON
ROCKY MOUNT - Funeral services for Joe Ann "Jo Jo" Richardson, 57, who died on Monday, Feb. 3, 2014, were held at 2 p.m. on  Saturday, Feb. 8, at Faith Baptist Church with Rev. Linwood Richardson officiating. Burial followed in Faith Church cemetery.
More ...
JOHNNY "RAY" BEST
NASHVILLE - Funeral services for Johnny Ray Best, 62, who died on Friday, Feb. 7, 2014, will be held Thursday, Feb. 13, at 1 p.m., at Mt. Zion Holiness Church with Elder Melvin Arrington officiating. Burial will follow in the Oakland Cemetery.
More ...
ROBERTA W. WHITAKER
NASHVILLE - Funeral services for Roberta W. Whitaker, 91, who died on Thursday, Feb. 6, 2014, were held on Monday, Feb. 10, at 1 p.m. at Union Hill Baptist Church with Rev. Thomas McCullers officiating. Burial followed in the Oakland Cemetery.
More ...
ROSE DELL EDMONDSON
ROCKY MOUNT - Rose Dell Edmondson, 99, passed away February 2, 2014.  Funeral services were Saturday, February 8, 2014 at Mt. Calvary Baptist Church in Enfield at 12 p.m. Rev. Ray Greene presided and Dr. Jimmy Lowe officiated.  Burial was at Cedar View Cemetery. 
More ...
RUDOLPH BATTLE
ROCKY MOUNT - Rudolph Battle, 73, passed away February 4, 2013.  Funeral arrangements to be announced.
More ...