Subscribe/Access
Advertisements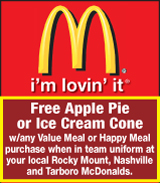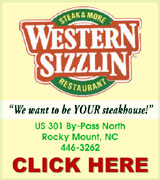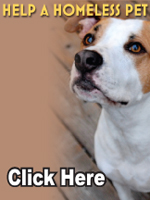 Sections
Member Options
Back
Student suspended for handgun
A Bailey Elementary School student was suspended after bringing a handgun to school on Monday.
According to Nash-Rocky Mount Schools, another student notified administrators at the school about a female student who had a weapon in her backpack. After searching the backpack, administrators discovered an unloaded .22 caliber handgun.
More ...
Pete's Cafe under new ownership


As a young boy, Kris Wills used to often eat at Pete's Cafe. Wills later went on to open his own restaurant in Apex but when the chance to buy Pete's became available, he jumped at the chance.
Wills opened Pete's Cafe last Monday with a new look and a new menu but said he plans to continue the friendly tradition Pete's is known for.

More ...
AMANDA CLARK, GRAPHIC STAFF WRITER
HONORING "SNEAK"
ANNUAL 5K –– Steve Saunders, a former investigator with the Nash County Sheriff's Office, races to the finish line during the second annual Warren "Sneak" Lewis Memorial Race, which was held Saturday. Behind Saunders is Miste Strickland, one of the organizers for the race. Strickland is a school resource officer for the Nash County Sheriff's Office. Over 400 people registered for the race, which raised money for the Warren "Sneak" Lewis Law Enforcement Foundation.
More ...
Computers slow to arrive at area schools


To begin this school year, students, teachers and administrators in the Nash-Rocky Mount Schools (NRMS) system are facing different challenges as the first year of their new "iConnect" program has begun. Some of this year's new difficulties include the delivery and individualized setup of 11,800 new electronic devices, the class lessons without textbooks or computers until devices are all ready for classroom use, and the handling of devices for those who have not yet paid the fee.

More ...
MICHELE A. CRUZ, GRAPHIC CORRESPONDENT
Smith completes Eagle Scout project


The names of five firefighters from the Twin Counties is etched in stone at a special memorial on display outside of the Rocky Mount Fire Museum. Though there is space for more names, Rocky Mount Fire Chief Trey Mayo said he hopes to never see another name added to the memorial.
Mayo was one of several who spoke at a special dedication ceremony for the Twin County Fallen Firefighter Memorial. The memorial is the Eagle Scout project of Nashville scout Samuel Smith.

More ...
AMANDA CLARK, GRAPHIC STAFF WRITER
Kerr Drug purchased by Walgreens


Walgreens is continuing to expand its presence in North Carolina and recently announced plans to buy 76 Kerr Drug stores, including the one in Nashville.
Walgreen Co. and Kerr Drug, a privately held regional pharmacy chain in North Carolina, said they had entered into an agreement where Walgreens would acquire certain assets of Kerr Drug's retail drugstores and specialty pharmacy business.

More ...
AMANDA CLARK, GRAPHIC STAFF WRITER
Man walks to raise awareness on military suicides


In another week, Retired U.S. Marine Sergeant Chuck Lewis will have walked over 3,400 miles. But the number of miles isn't as important to Lewis as the issue he's walking for.
Lewis set out on March 31 in Everett, Washington for a walk across the country to bring awareness to the suicide rate of soldiers returning home from duty.
Lewis himself spent four years in the Marine Corps, followed by eight years in the Navy.

More ...
AMANDA CLARK, GRAPHIC STAFF WRITER
Spring Hope to allow solar farms


The Town of Spring Hope approved changes to its ordinance last week that will pave the way for Solar Farms to locate within the town.
Town Manager John Holpe said two had already expressed interest in putting solar farms in town. However, there was no ordinance that allowed solar farms so in August, the board sent the issue to the Planning Board to review.

More ...
AMANDA CLARK, GRAPHIC STAFF WRITER
NASH COUNTY SHERIFF'S OFFICE REPORTS
A breaking, entering and larceny of a residence was reported on 9/2/13 at 5858 Highway NC 48
A narcotics violation was reported on 9/2/13 at 3109 Spring Mill Trail Road
A narcotics violation was reported on 9/2/13 at S Old Carriage Road and Cordiality Church Road
An obtaining property by false pretense was reported on 9/2/13 at 130 N Old Carriage Road
More ...
NASHVILLE POLICE BRIEFS
INCIDENTS
A hit and run was reported on 9/8/13 in the parking lot of Wal-Mart, 1205 Eastern Avenue
A larceny and breaking and entering a motor vehicle was reported on 9/9/13 at 520 E Park Avenue
A damage to property (vandalism) was reported on 9/10/13 at 111 Wheeless Drive in the parking area
More ...
Suspects sought in Four Points robbery


The Nash County Sheriff's Office is looking for three men who robbed the Four Points Convenience Store last Wednesday night.
According to Captain Pat Joyner, three black males walked in the store, at the corner of Red Road and West Castalia Road, and demanded money. The men also took money from a customer who was in the store.

More ...
AMANDA CLARK, GRAPHIC STAFF WRITER
Booze It, Lose It results released
Ninety-seven checkpoints and patrols were set up throughout Nash County as part of the "Booze It and Lose It" Labor Day campaign, which was held across the state. Over 2,800 people across the state were arrested for driving drunk from August 16 through September 2. 
More ...
Stats increase at Cooley Library


More people are visiting Nashville's Cooley Library, according to statistics released for the last fiscal year.
Library Director Brian Booth said during the 2012-2013 Fiscal Year, which ended June 30, the library had over 58,000 patrons visit. That figure is 4,000 more than in year's past and is a reversal of a three-year trend of a decline in numbers, Booth said.
"It really was a major increase," he said.

More ...
AMANDA CLARK, GRAPHIC STAFF WRITER
Nash Commissioners approve solar farm outside of Bailey


Nash County Commissioners approved another solar farm for Strata Solar on Monday morning.
Last month, commissioners gave approval for a solar farm to be built on Highway 58, between Castalia and Nashville.
On Monday, at the board's regular meeting, Strata Solar requested a conditional use permit for a solar farm to be located on 45 acres near Bailey.

More ...
AMANDA CLARK, GRAPHIC STAFF WRITER
MILITARY NEWS
Army Reserve Pvt. Quorey I. Alston has graduated from basic combat training at Fort Jackson, Columbia, S.C.
During the nine weeks of training, the soldier studied the Army mission, history, tradition and core values, physical fitness, and received instruction and practice in basic combat skills, military weapons, chemical warfare and bayonet training, drill and ceremony, marching, rifle marksmanship, armed and unarmed combat, map reading, field tactics, military courtesy, military justice system, basic first aid, foot marches, and field training exercises.
More ...
Fergus earns award
Lisa Fergus, Director of Sales for the Holiday Inn-Rocky Mount, was presented with the Sales Department of the Year Award by its management company, First Carolina Management, Inc.  The award was presented at First Carolina Management's annual meeting held on Aug. 20th. 
More ...
Check presented
Bailey's Fine Jewelry recently presented a check to the Nash Community College Foundation for $1,222 in support of student scholarships. The gift, from watch battery donations received in August, will help deserving students in pursuing their educational goals. Since 1983, gifts to the Nash Community College Foundation have provided educational opportunities for the citizens of the local community.
More ...
Plaque presented
Nash Community College Computer-Integrated Machining Instructors George Shook (right) and Alex Barnhill (left) recently presented a plaque to the North Carolina Community College System Office President Dr. Scott Ralls (center). The plaque, featuring a quote by Dr. Dallas Herring, was designed and crafted by Nash Community College Computer-Integrated Machining students for display in the System Office in Raleigh.
More ...
Nash County Blood Drives for September 2013
Monday, September 23 from 2 until 7 p.m. at Planet Fitness, 1271 Cobb Corners Drive, Rocky Mount
Thursday, September 26 from 11 a.m. until 5 p.m. at the Environmental Services Building, Thorpe Road, Rocky Mount
Friday, September 27 from 2 until 7 p.m. at Treanor Chiropractic Wellness Center, 3123 Sunset Avenue, Rocky Mount
Saturday, September 28 from 10 a.m. until 2:15 p.m. at Bethelehem Baptist Church, 305 South Halifax Road, Rocky Mount
More ...
Local organization collecting stuffed animals for area kids


Tyler Lashley's birthday wish this year is for lots of stuffed animals.
The stuffed animals aren't for him though. They are for children staying at Duke Children's Hospital.
Tyler is collecting the stuffed animals as part of Project:Bear, a project he started several years ago for Kids4Change. Tyler is a co-founder and student board member of the Kids4Change organization. He started the organization after finding himself in the hospital at seven years old.

More ...
AMANDA CLARK, GRAPHIC STAFF WRITER
Running for "Sneak"
Members of the U.S. Marshal's Service came out on Saturday to run in honor of Warren "Sneak" Lewis, III. Stacia A. Hylton, Director of the U.S. Marshal's Service, also ran at the event and spoke prior to the run. Lewis was a sworn Deputy United States Marshal assigned to the Eastern North Carolina Fugitive Task Force when he was shot and killed while serving a murder warrant. Lewis also worked with the Nash County Sheriff's Office.
More ...
Nash farmer to visit Germany as part of special program
Brandon Moore, a farmer from Nash County, was selected from a national pool of applications as one of four McCloy Fellows in Agriculture for 2013.
This prestigious program will provide Moore with a first-hand look at farm, food and agribusiness conditions across the Atlantic.
More ...
MOUNT ZION FWB CHURCH NEWS


Our choir sang "I'm So Glad" for the call to worship. Pastor Aycock welcomed everyone  and prayed the prayer of invocation. Hymns of worship were "Great is Thy Faithfulness" and "The Way of the Cross Leads Home." Algie Jones Jr. led the congregational singing.

More ...
Roselene Bass
PEACHTREE COMMUNITY NEWS


On a crisp Sunday morning Peachtree folks gathered for worship. Pastor Whitehouse greeted those present. The State Missions' Emphasis was the theme for the service and was sponsored by the Baptist Women.  The choir sang "He Touched me" under the direction of the pastor.  Beverly Wilson's sermon to the children was about spiders.  She showed some of the pictures from "Charlotte's Web."

More ...
Barbara Hardison
Bethel Heroes
Dottie Barrett (at left) ,UDC Bethel Heroes Chapter 636 member, was presented a supplemental certificate at the August meeting.  Making the presentation was Margaret Sink, (at right) Registrar, for the chapter. Supplemental certificates are given to members who furnish proof that they are related to a confederate soldier.
More ...
RED OAK NEWS


Women in Action of Red Oak Baptist Church met on Thursday, Sept. 12 at the church.  They enjoyed a salad supper with missions program.  They also donated school supplies to Nashville Elementary School.
The Baptist Men had their monthly breakfast on Sunday, Sept. 15.  They welcome more men to join them each month.

More ...
Suzy Pearce
Rocky Mount Chapter of USA Dance celebrates National Ballroom Dance Week
Across the nation, people from all walks of life will be celebrating National Ballroom Dance Week (NBDW).  Here, the Rocky Mount chapter of USA Dance is giving everyone the opportunity to come and check it out and join the celebration.   USA Dance, which is the official member organization of the US Olympic Committee for DanceSport, is a non-profit, nationwide organization whose only mission is to promote ballroom dancing.
More ...
Being so social can make you miss a lot


It really struck me at a recent youth soccer game how being able to stay in touch with friends and family can be a really bad thing.
My middle son Kent was playing in his last preseason jamboree before his Academy team starts traveling. The opposing team earned a corner kick, and as the opposing player set the ball up, two adults walked so close to the field, I thought for just a second that maybe they were coaches.

More ...
Mike Brantley
Local events are truly inspiring to witness


There are some events that are so inspiring to cover. I had several of those last week.
I had the opportunity to cover the dedication of the Twin County Fallen Firefighters Memorial in Rocky Mount. The memorial was the Eagle Scout project of Samuel Smith, who is only 13 years old.
I've known Samuel since he was a young boy. I've covered him dozens of time during his years in scouting and really wasn't surprised to find out he was already working on his Eagle project.

More ...
Amanda Clark
Backward Glances


RED OAK YOUTH CHOIR –– This photo was originally published in The Graphic on July 5, 1973. Pictured is the Red Oak Youth Choir which was presenting the Christian rock musical "Joy" at Red Oak Baptist Church.

More ...
A PICTORIAL LOOK INTO THE PAST

ALMOST IN. Nashville's Derrick Macklin (left) dives toward the inside during last Saturday's road junior varsity football showdown against Rocky Mount.

Ball Controlled By Nashville


ROCKY MOUNT -- It's difficult for a team to overcome a deficit if it doesn't have the ball.
That's a theory the Nashville Hornets' junior varsity squad took to heart in the second half of its Eastern North Carolina Football League road showdown last Saturday against rival Rocky Mount.
Owning a tenuous seven-point cushion at halftime, the Hornets only allowed Rocky Mount to have two offensive snaps from the line of scrimmage in the second half of action.

More ...
GEOFF NEVILLE, Graphic Sportswriter

IN ON A BREAKAWAY. Nashville Hornets varsity gridiron player Tyshun Green picks up big yardage during last Saturday afternoon's Eastern North Carolina Football League showdown at rival Rocky Mount.

HORNETS NOW 0-2


ROCKY MOUNT -- A halftime lead didn't result in the first victory of the season for the Nashville Hornets' varsity gridiron contingent.
Instead, the Hornets saw homestanding Rocky Mount produce the eventual game-winning touchdown in the second half en route to defeating Nashville by a 14-8 margin last Saturday in Eastern North Carolina Football League action.

More ...
GEOFF NEVILLE, Graphic Sportswriter
Northern edged vs. Warriors


WILSON -- Northern Nash dropped its first boys soccer match of the season on Monday as homestanding Wilson Hunt secured a 1-0 decision in a key big East Conference showdown.
A costly first-half defensive miscue led to the Warriors being able to secure the lone goal of the match.
"We had some great chances but were unable to convert,'' said NNHS head coach Joe McCarthy.

More ...
Staff Reports

SUPER SEVEN AT NCHS. Tristan Miller (right) will be one of the key standouts this season for the Nash Central High School boys soccer squad.

NC Builds Under Ruiz


ROCKY MOUNT -- Progress in the ultra-competitive Big East Conference boys soccer world isn't necessarily gauged by a team's place in the league standings.
Instead, Nash Central coach Ryan Ruiz is looking at other aspects to determine his club's improvement.
Even with seven seniors on the roster, Ruiz has one eye on the future of the Bulldogs' program.

More ...
GEOFF NEVILLE, Graphic Sportswriter

ALMOST IN. Nash County's Chason Royal dives in over the goal line during junior varsity action as part of last Saturday's Eastern North Carolina Football League showdown at Sharpsburg. The games were played in Elm City.

Nash Co. takes on Sharpsburg


ELM CITY -- The Nash County Firebirds traveled to Elm City Middle School last Saturday to take on the Sharpsburg Gators in an Eastern North Carolina Football League matchup. 
Nash County's Rookies came off an impressive performance against Southwest Edgecombe in Game One and were looking forward to improving even more as a team. 

More ...
Staff Reports
NN nabs first win for Coach Raper


WARRENTON -- After three road losses to begin the Randy Raper Era, Northern Nash's football squad broke through last Friday night for its first victory of the 2013 campaign.
Tangling with the homestanding Warren County Eagles, the Knights went ahead early and went on to defeat WCHS by a 21-8 margin.

More ...
Staff Reports

READY TO SERVE. Shannen Speer, who transferred in from Southern Nash this season, prepares to serve the ball Monday for the Nash Central HS girls tennis squad.

Young Bulldogs topple Beddingfield


ROCKY MOUNT -- Befitting of the often-cyclical nature of high school sports, Nash Central has gone from its most experienced girls tennis teams ever to one of its youngest -- all in the span of one year.
Last season, Central boasted a five-senior starting lineup en route to finishing second in the state as a team on the Class 3-A level.

More ...
GEOFF NEVILLE, Graphic Sportswriter

IT'S A FREE FOR ALL. North Carolina Wesleyan College's Greg Edwards (left) jousts with a pair of Southern Virginia players for the ball during last Saturday afternoon's home football matchup.

Wesleyan drops showdown in OT


ROCKY MOUNT -- North Carolina Wesleyan College's football team made its much-anticipated return to the Rocky Mount Athletic Stadium last Saturday afternoon, but the Bishops would come up just short in a 24-21 overtime loss to Southern Virginia University.
Wesleyan had forced OT with a 96-yard drive in the final two minutes that was capped by a successful 2-point conversion to junior tight end Albert Raynor.

More ...
Staff Reports

NET CHALLENGE. Nash Central's Kaitlyn Wallace (15) tries to stop Bunn High School's Jayla Cofield during Monday evening's non-conference volleyball matchup on the NCHS campus.

Progress Report


ROCKY MOUNT -- Recent signs of improvement have been evident for the Nash Central High School varsity volleyball squad.
Under veteran coach Frank Poyer, the Lady Bulldogs picked up a Big East Conference victory over rival Rocky Mount in what was one of the biggest decisions in the recent history of the program.

More ...
GEOFF NEVILLE, Graphic Sportswriter
Weather perfect for racing


ELM CITY -- A perfect late summer, early fall evening greeted fans, drivers, crews and staff at County Line Raceway last Saturday.
With 5 divisions of racing scheduled, even though the temperatures were falling as the sun set over turn 1, the action on the track was bound to be hot.

More ...
Staff Reports
BACK IN THE FOLD AT NCHS
Jacob Allen (right) has returned to the Nash Central High School boys soccer lineup after missing last season with an injury. Allen is a junior for the Bulldogs.
More ...
MIGHT AS WELL JUMP
Nashville's Jamar Ellis (19) leaps to avoid a tackle attempt during last Saturday's Eastern North Carolina Football League conquest against host Rocky Mount.
More ...
STRIKE FORCE
Nash Central's Hannah Whitehead focuses on a forehand return during her singles victory Monday as part of the Lady Bulldogs' home tennis victory against Wilson Beddingfield at the NCHS Courts.
More ...
NASH ARTS CALENDAR
SEPT. 4th - 30th: - The Art Works of Williams & Strickland. Classic Black & White to the Full Spectrum of Colors. Meet the Artist Reception: Thursday September 12: 5:30-7:30 *Free Event
SATURDAY, SEPT. 21 - Daniel Justin Smith. Free Kick Drums Kids Show: 4PM/ Concert: 8PM ($10 Advance/$12 Door)
FRIDAY, SEPT. 27 - Dancing with the Arts at 7 p.m.
More ...
WILLIAM LUCAS
ROCKY MOUNT –– William Lucas, 80, of Rocky Mount, passed away on Thursday, September 12, 2013 in Rocky Mount.
More ...
ELTON LEE DENTON
NASHVILLE - Elton Lee Denton, 86, passed away, Wednesday, September 11, 2013. He was born June 20, 1927 in Nash County to the late Hebert and Bessie Joyner Denton.
More ...
LAWRENCE LEROY GIBBS
Lawrence Leroy Gibbs, age 71, passed away Saturday, September 14, 2013. A native of Rocky Mount born on December 27, 1941, he was the son of the late Davis Leroy Gibbs and Linda Lawrence Gibbs.
More ...
JEAN BAILEY MORGAN
Jean Bailey Morgan, age 88, passed away Friday, September 13, 2013. She was preceded in death by her husband, Dr. Ben Morgan; her brothers, Millard, Reese and Robert Bailey; sister, Pat Bailey Johnson; and her son-in-law, Silas "Doubie" Snow.
More ...
OLIVIA JOAN WALKER
Olivia Joan Walker, 63, passed away on September 12, 2013. She was born in Edgecombe County to the late Richard and Mary Frances Lovegrove.
More ...
THELMA GRAY HOLLOMAN CARSTENS
Thelma Gray Holloman Carstens, known to many as "Sissy" and "Nanny", passed away  on September 10, 2013. Born in Wake County, on June 1, 1936, she was the daughter to the late Mable Peele and Jesse Gray Holloman of Rocky Mount. Thelma is also preceeded in death by siblings, Robert Lee Holloman(Dorothy), Floyd Edward Holloman (Marie), and Jeslyn Dawe(Craig); nephews, Michael Ross Holloman and William Aubrey Holloman, Jr.
More ...
JERRY WAYNE DENTON
Jerry Wayne Denton, 50, of Middlesex, passed away on September 15, 2013. A memorial service was held September 17 at Joyner's Funeral Home.  The Pastor Buddy Wagnan officiated.
More ...
SAM HARRIS JR.
Sam Harris Jr., age 68 of Spring Hope, passed away on September 8, 2013 at his residence.
More ...
CAROLYN DAVIS
Carolyn Davis, 57 of Rocky Mount, passed away on September 10, 2013 at Hospice of Wake County. She was the daughter of the late William McKinley and Bettie Williams Davis. In addition to her parents and grandparents, she was preceded in death by her sister, Almetra Jackson and brother, Van Arthur Davis.
More ...
SARAH LEE JOYNER
ROCKY MOUNT - Mrs. Sarah Lee Joyner Simmons, 97, of Rocky Mount, died on Saturday, September 14, 2013 in Rocky Mount.
More ...