Subscribe/Access
Advertisements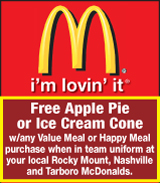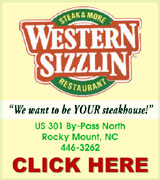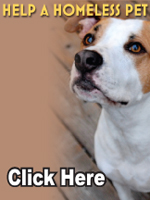 Sections
Member Options
Back
Board fires county manager
Nash County Commissioners initially provided little reason behind their 4-3 decision to fire County Manager Bob Murphy, following a two hour closed session on Monday.
Commissioners agreed to hold a closed session at the request of Commissioner Wayne Outlaw, who made the request to discuss "personnel issues." More ...
Amanda Clark, Graphic Staff Writer
Castalia man charged with kidnapping
Nashville Police arrested a Castalia man after he allegedly broke into a Nashville home and held two people at gunpoint.
According to Police Chief Tom Bashore, officers responded to a call of shots fired on Richardson Court around 10:30 a.m. last Wednesday, July 3. More ...
Amanda Clark, Graphic Staff Writer
Middlesex says "no chickens!"
The Town of Middlesex will not be allowing chickens in town, commissioners decided on Monday night at the board's regular meeting.
Last month, a citizen requested commissioners consider changing the town's ordinance to allow chickens inside the city limits. More ...
Amanda Clark, Graphic Staff Writer

N.C. House Representative Bobbie Richardson, who represents District 7, attended a special recognition service for veterans on July 4 at Small Town USA.

Castalia honors vets at July 4th Celebration
Veterans were at the forefront of celebrations last Thursday, as Castalia celebrated another successful July Fourth.
Prior to the start of the parade on July 4, a special Veterans Recognition Service was held at Small Town USA. More ...
Amanda Clark, Graphic Staff Writer
Bender no longer on Castalia Board
Former Castalia Commissioner, Clarence Bender, is no longer a member of the Castalia Board, Castalia Mayor Ellene (Nene) Leonard announced at the regular board meeting on July 2. However, there are no plans to fill his seat, which has remained vacant since October of 2012.
Mayor Leonard said that she had received a letter from the town's attorney, Liz Fairman, which stated that Bender was no longer eligible to sit on the board since he had pled guilty to felony drug charges in March. More ...
Amelia Harper, Graphic Correspondent
Locals file for board seats
A handful of Nash County residents have so far filed to run for seats on municipal boards since filing began on Friday, July 5.
Municipal elections for the Town of Bailey, Town of Castalia, Town of Middlesex, Town of Momeyer, Town of Nashville, Town of Red Oak and Town of Spring Hope will be held on November 5. More ...

Strickland's happiness can always be found "In The Garden"
Nan Strickland isn't one to sit around.
At 97, Strickland is up each morning tending to her garden.
Her garden provides healthy meals each day but also provides Strickland a great deal more.
Strickland attributes her garden to her healthy living. More ...
Amanda Clark, Graphic Staff Writer
NASHVILLE POLICE BRIEFS
INCIDENTS
A possession of marijuana was reported on 7/1/13 on Brooklyn Boulevard
A larceny (shoplifting) was reported on 7/1/13 at Wal-Mart, 1205 Eastern Avenue
A breaking and entering a commercial building and damage to property (vandalism) was reported on 7/1/13 at 1434 S. First Street More ...

NASH SHERIFF'S OFFICE REPORTS
A larceny of a dirt bike was reported on 7/1/13 at 2826 Othas Field Drive
An injury to real property was reported on 7/1/13 at 2456 Prophecy Road
A narcotics violation/open container was reported on 7/2/13 at Strickland and Liles Road
A breaking, entering and larceny to a motor vehicle was reported on 7/2/13 at 6555 NC 48 More ...

FIRST FOURTH pics, 1
Joshua Walters, seven months, spent his first July Fourth in Castalia. He is the son of Christy and Jason Walters, of Nashville. More ...

FIRST FOURTH pics, 2
Pictured above, the Sutton family waits in a shady spot for the Fourth of July Parade to start in Castalia. From (L-R) is David, four-year-old Maggie and Laura Sutton, of Nashville. More ...

NCC Foundation receives gift from NC Association of Black High School Alumni
The North Carolina Association of Black High School Alumni has provided a gift to Nash Community College to assist students with General Educational Development (GED) testing fees. Established in 2008 in order to maintain the history of former African-American high schools in North Carolina, the Association's mission is to make a difference among area youth by continuing the legacy of these schools. More ...

Strickland receives scholarship
Casey Strickland, of Nashville, a graduate of Southern Nash High School, is the recipient of a Presidential Scholarship at Barton College. The renewable scholarship will cover $26,000 of tuition, divided into increments of $6,500 per year for four years. More ...

ASU announces grads, honors lists
Matthew Christopher Watson, of Bailey, recently graduated from Appalachian State University during Spring 2013 Semester commencement ceremonies.
A total of 302 graduate stuents and 1,703 undergraduate students received degrees during ceremonies held in May. More ...

Southern Nash High School FFA participates in state convention
The 85th State FFA Convention was held in Raleigh June 18-20; Southern Nash FFA had a total of 32 students attend convention, participate in various Career Development Events, or receive various awards.
The Southern Nash FFA Chapter received awards for 100% Membership and received a Superior Rating for the National Chapter. The chapter also placed third state-wide in the National Chapter Award Program. More ...

Western Carolina announces Dean's List
Western Carolina University recently announced its Dean's List recipients for the Spring 2013 Semester.
A total of 2,100 students were named to the Dean's List.
Nash residents include Matthew Randall Jackson and Jeffery Wayne Lucas, both of Nashville, and Dalton Nevada Barrett and Emilio Christian Jeffries, both of Spring Hope. More ...

Dale, Vick wed
Laura Whitney Dale and Brandon Denson Vick were united in marriage May 18, 2013 at Sunset Avenue Baptist Church. The officiating minister for the 4 p.m. ceremony was Reverend Doctor Robin D. Fisher.
The bride is the daughter of the late George Frank Dale and the late Karen Walters Dale. She is the niece of Mr. and Mrs. Larry J. Takacs of Youngsville. More ...

Pate, Sloop marry
Sara Catherine Pate and Timothy Wayne Sloop Jr. were united in marriage on Saturday, May 4, 2013, at Proctor's Chapel Baptist Church, in Rocky Mount. The officiating minister for the 4 p.m. ceremony was Rev. Walt Cooper.
The bride is the daughter of Bob and Joan Pate of Nashville. More ...

Local student serves as NC Senate Page
Jackson Lee Valentine recently served as a Page for the North Carolina Senate.
Jackson, a student at Nash Central High School, was sponsored by Senator E.S. Newton and appointed by the Senate President Pro Tempore, Phil Berger of Rockingham County. More ...

Davenport establishes NCC Scholarship
Nash Community College is pleased to announce the Davenport Autopark Automotive Systems Technology Scholarship recently established by Davenport Autopark. The scholarship will provide $1,500 annually to assist a deserving Automotive Systems Technology student training for a career to meet the needs of the local community. More ...


Nash Central High School

An Evening of Academic Excellence
The highest achieving high school seniors from across Nash-Rocky Mount Public Schools came together recently to celebrate 13 years of hard work and "deliberate excellence."
This was the second annual Evening of Academic Excellence banquet, and Dr. Anthony Jackson, Superintendent of Schools, congratulated the students on their many achievements, but especially for maintaining high standards of academic excellence throughout each of their school years. More ...

Washington Street Block Party
Washington Street residents began what they hope will become an annual event on July 4th with the first ever Washington Street Block Party.
The First Annual Block Party for Washington Street was founded and hosted by Ron and Doretha Johnson and Robert and Lynn Hurley. More ...

Nash County student receives internship
Forty-seven college students are being steeped in the workings of their counties under a new summer internship program.
Participants of the SECU Public Service Internship Program include Nash County resident Anna Lewis. Lewis is pursuing a double major in social work and psychology in the Honors College at the University of North Carolina at Wilmington. She plans to pursue a doctorate in clinical psychology. More ...

PEACHTREE COMMUNITY NEWS
On Sunday morning, following a holiday of fireworks and picnics, Peachtree folks gathered for worship. In the absence of Pastor Whitehouse, Jerry Hobgood led the service. The sermon was brought by Dr. Wendy Edwards, Regional Director of the North Carolina Baptist Aging Ministry. More ...
BARBARA HARDISON
DAUGHTERS OF THE AMERICAN REVOLUTION
At the last meeting of the Daughters of the American Revolution Micajah Pettaway Chapter, Regent Dottie Barrett welcomed everyone and thanked hostesses Mary Ann Crawford and Angela Urquart.
Outstanding senior JROTC students at local high schools have been presented a DAR JROTC medal and certificate. More ...
DEE LONG
UDC Bethel Heroes
UDC Bethel Heroes Chapter 636 Member Ellie Lee was recently presented a supplemental certificate for the service of her confederate ancestor, who served in the War Between the States. More ...

BEULAH COMMUNITY NEWS
I hope everyone had a great 4th of July holiday. There were lots of parades, cook-outs and fireworks. I hope many of you got a chance to be with family members. The Beulah Church of Christ fish fry was last Friday night. We were glad to see a lot of our regular friends and also a lot of new friends. Thank you all for your continued support and fellowship. More ...
WILMA ENROUGHTY
Nash County Blood Drives for July 2013
Thursday, July 11 from 9:30 a.m. until 3:30 p.m. at Honeywell Corporation, 3475 Wesleyan Boulevard
Tuesday, July 16 from 2 until 5 p.m. at Draka Elevator Products, 2151 North Church Street
Tuesday, July 16 from 9 a.m. until 12 p.m. at Boddie Noell, 1021 Noell Lane, Rocky Mount
Wednesday, July 17 from 3 until 7 p.m. at First United Methodist Church, 100 S. Church Street, Rocky Mount More ...

MOUNT ZION FWB CHURCH NEWS
We had a great time of worship this morning at Mt. Zion. A former pastor, Rev. John Swain and his wife, Jane visited us today. They are both good musicians and provided special music for our service. They were here forty years ago and are from Indiana. He has recently retired from pastoring, but is still preaching as a fill-in and when needed. He is also doing some other Christian ministries. They are able to travel more now. More ...
ROSALENE BASS
RED OAK NEWS
Approximately 75 relatives attended the annual Clay family reunion on Sunday, June 30 at the Red Oak Community Building. Tony and Martha Bennett hosted the reunion which saw family visit from North Carolina, Virginia, South Carolina, and Florida. Everyone enjoyed the time together!
The Adopt-a-Dorm Bible Study was held at Fountain Correctional Center in Rocky Mount on Monday, July 1. More ...
SUZY PEARCE
If it isn't drought, it's the rain –and plenty!
If there is anything worse than a drought, it is too much rain.
Or, is it, if there is anything worse than too much rain, it is a drought?
It wasn't that many summers ago that crops were burning up in the fields, ponds and creeks and water supplies got dangerously low, and irrigation ponds were practically drained. It seemed we'd go a month or so with hardly a drop of rain from the sky. More ...
Mike Brantley - 1 opinion posted
I've been hanging out with some pretty amazing folks lately!
I'm always amazed at the people I meet.
I'm fortunate to have met some pretty neat people while working for the newspaper.
Recently, I've had the pleasure to sit down and chat with two really interesting local folks. Well, I sat with one and stood with the other. There is no sitting with Nan Strickland!
Chances are, you know Nan Strickland. If you don't, well you should. She's amazing! More ...
Amanda Clark - 1 opinion posted
Free trips usually come with strings attached
"All-expenses paid tropical vacation! Round-trip tickets to the destination of your choice! Deep discounts on airfare and lodging!"
Sounds tempting, doesn't it? The summer travel season is here, and many North Carolinians are looking for ways to save on getaways. But these phone calls, emails, faxes and mailings you get promising "bargain" or "free" vacations usually come with hidden costs or fail to live up to your expectations. More ...
Attorney General Roy Cooper
Backward Glances
SUMMERTIME! –– This photo was originally published in The Graphic August 11, 1960. Ginny (standing) and Paula Griffin, daughters of Mr. and Mrs. W. J. Griffin of Nashville, were photographed enjoying a summertime treat of watermelon. More ...
A PICTORIAL LOOK INTO THE PAST

SIMPLY THE BEST. Southern Nash High School head coach John Matthews (center) led the Firebirds to their best-ever boys soccer season last fall. SN won the Big East Conference championship and reached the Elite Eight of the Class 3-A State Playoffs.

SN COACH LEAVES
STANHOPE -- There were plenty of times when John Matthews thought he would never leave Southern Nash High School.
After all, Matthews is an SN alum (Class of 1996) with plenty of family still in the area. And he had taken great pride in his recent rebuilding efforts as the head coach for SN's boys and girls soccer squad. More ...
GEOFF NEVILLE, Graphic Sportswriter
Avent is honored by ABCA
RALEIGH -- North Carolina State University head coach Elliott Avent has been named the 2013 ABCA Atlantic Region Coach of the Year,  the American Baseball Coaches Association announced Wednesday.
In 2013, Avent guided the Wolfpack to their first 50-win season in program history and took NC State to its first College World Series since 1968. More ...
Staff Reports

STATE SUPERLATIVES. Nash Central High School's Sarah Andrews (first row, third from right) was a member of the Region 5 Team at the North Carolina Powerade State Softball Games. Andrews competed in the Junior Division.

Andrews excels at State Softball Games
ROCKY MOUNT -- Nash County resident Sarah Andrews has undertaken a busy softball schedule this summer, including an appearance at the Powerade North Carolina State Games.
Andrews, who just finished her freshman campaign at Nash Central High School, helped Region 5 post a 1-3 overall record in the Underclassmen Division at the annual event, which was held two weeks ago near Charlotte. More ...
GEOFF NEVILLE, Graphic Sportswriter
Bishops' schedule finalized
ROCKY MOUNT -- North Carolina Wesleyan College will kick off its 2013 football season on Sept. 6 with a road game against Stevenson College from the Greater Baltimore Area in Maryland.
NCWC's first home event will be Sept. 14 versus Southern Virginia.
Wesleyan's complete gridiron ledger is as follows, with home games listed in CAPS: More ...
Staff Reports
Carolina Mudcats slam Salem
ZEBULON -- The Carolina Mudcats pulled away from the Salem Red Sox for a 7-3 victory on Sunday afternoon at Five County Stadium in a Class A Carolina League baseball contest.
The Mudcats (7-9, 29-57) claimed the four-game series from the Sox, and have won three in a row for the second time this year. More ...
Staff Reports
GETTING THE GOLD
Members of the Nash County Parks and Recreation Department's Warriors' Soccer Team pose with their gold medals after winning the championship at the North Carolina Powerade State Games U-12 Division Tournament. The event was held June 22-23 in Charlotte. More ...

Summer events at Nash Arts continue
Nash Arts continues its summer season of events welcoming the The Casmo City Crew Band (Gospel R&B) Saturday, July 13 at 7 p.m. Doors open at 6:30 p.m. General admission is $10.
Camps and classes also continue as follows: More ...

EDNA WARREN WILLIAMS
Edna Warren Williams, age 85, passed away on Friday, July 05, 2013 at Autumn Care. Born in Sampson County on January 23, 1928, she was the daughter of the late George Clifton Warren and Gertie West Warren. She was also preceded in death by her husband Edgar Ellis Williams Jr. and her son, Ellis Craig Williams. More ...

PATTIE ELIZABETH (LIB) JONES TIPPETT
Pattie Elizabeth (Lib) Jones Tippett, age 87, passed away Friday, July 5, 2013. Born in Nash County on March 19, 1926, she was the daughter of the late Luther B. Jones Sr. and Maggie Garris Jones. She was also preceded in death by her husband Reo Nicklson Tippett; sister, Dot Ezzell; and brothers, Russell Jones, Franklin Jones, William R. Jones and Marvin Jones. More ...

PHYLLIS BOYKIN HOLMES
PINETOPS - Phyllis Boykin Holmes, age 52, passed away Thursday, July 4, 2013. Born in Siler City on October 24, 1960, she was the daughter of the late Amos Boykin and Marian Bryant Brantley of Bailey. She was also preceded in death by her brother, Eugene Boykin and sister, Joyce Boykin. More ...

DORIS ELLIS DOWDY
Doris Ellis Dowdy, 79, passed away Monday, July 1, 2013 at her residence. She was born in Wilson County on October 20, 1933 to the late Noah and Ida Pearl Webb Ellis. In addition to her parents, she was preceded in death by her husband of 17 years, Irvin Jessie Dowdy; sisters, Pearl Edwards, Louise Boseman, and Molly Davis; brothers, Chester and Paul Ellis. More ...

BONNIE LYNICE BOTTOMS
Bonnie Lynice Bottoms, 47, passed away July 5, 2013. She was the daughter of the late Carl and Mable Bottoms. She was also preceded in death by two brothers; Jeffery and Douglas Bottoms, two sisters; Carlette Luper and Sally Jo Green. More ...

JAMES FREDRICK PORTER
James Fredrick Porter, 61, of Rocky Mount, North Carolina, died on Wednesday, July 3, 2013 at Vidant Medical Center in Greenville. More ...