Subscribe/Access
Advertisements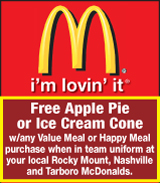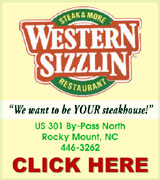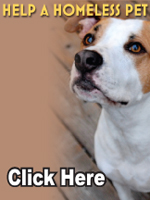 Sections
Member Options
Back
Spring Hope Commissioner resigns
Spring Hope Commissioner Clyde Best, who has served on the board for 24 years, resigned from the board on Monday night.
Best announced his resignation during the board's regular meeting, after joining other members in approving the town's 2013-2014 Fiscal Year budget. More ...
Amanda Clark, Graphic Staff Writer
NRMS foresees hiring freeze to end mid-June
With a predicted $4.4 million reduction in revenue for the 2013-14 school year, bringing the total budget figure down to $135 million, Nash-Rocky Mount Schools (NRMS) has eliminated 111 teacher positions — 54 teachers and 57 teacher assistants, Dr. Anthony Jackson, NRMS superintendent, reported to Nash County Commissioners last month. More ...
Michele A. Cruz, Graphic Correspondent
Nash board rejects budget
Nash County staff will have to go back to the drawing board and rework the 2013-2014 Fiscal Year budget, as commissioners voted 4-3 against the budget that was originally presented.
The proposed budget represented a 3.5 percent increase, which took advantage of an increase in property tax and sales tax revenues. County Manager Bob Murphy was hoping the increases could be used to address issues that have been put on hold for years, including salary increases and vacant positions. More ...
Amanda Clark, Graphic Staff Writer
Smith plans Eagle Scout Project
Samuel Smith has excelled in Boy Scouts from the moment he signed up so it's no surprise the 13-year-old is already preparing for the highest honor bestowed upon scouts; the rank of Eagle Scout.
Smith has been involved in scouts since he was seven years old and in the first grade. Smith said he saw that his school was having scout sign-ups and decided to give it a try. More ...
Amanda Clark, Graphic Staff Writer
Community mourns loss of Gulley
You could always count on the American flag to fly perfectly over Downtown Nashville each Memorial Day. Each year, Atlee Gulley made sure each and every flag was in tip top shape and properly installed on every light pole in downtown and at the cemetery. For Gulley, perfect flags were the proper way to honor a fallen soldier. More ...
Amanda Clark, Graphic Staff Writer
Nashville votes to buy property
Following months of discussion in closed session, Nashville Council Members voted in open session on Tuesday night to purchase around 58 acres of land for future development.
The action came following another brief closed session.
The land is off of Cooke Road, which is off of Old Bailey Highway going out of town. More ...
Amanda Clark, Graphic Staff Writer
Bull named new NPD Community Services Officer
Nashville Police Officer Jennifer Bull has been named the department's new Community Services Officer.
Bull, a longtime Nashville resident, has been with Nashville's Police Department for two and half years.
She graduated from Nash Community College's Basic Law Enforcement Training program in 2010 and is currently pursuing an Associate's Degree in Criminal Justice from Nash Community College. More ...
Amanda Clark, Graphic Staff Writer
NASH SHERIFF'S OFFICE REPORTS
Found property was reported on 5/24/13 at 10010 Lancaster Store Road
A larceny of a tractor hub was reported on 5/24/13 at 2913 Sandy Cross Road
An assault with a deadly weapon inflicting serious injury was reported on 5/25/13 at 7890 NC 4
A possession of stolen property was reported on 5/26/13 at Red Oak Boulevard and Alvin Drive More ...

NASHVILLE POLICE BRIEFS
INCIDENTS
A larceny (shoplifting) and providing false info to law enforcement officers was reported on 5/26/13
A damage to property (vandalism) was reported on 5/28/13 at Tar River Learning Center, 323 Sixth Street
A missing person was reported on 5/28/13 at the Department of Social Services, 120 W Washington Street More ...

Middlesex buys Swim Club
The Town of Middlesex is taking over the Middlesex Swim Club and turning it into a public pool.
Mayor LuHarvey Lewis said commissioners have been in discussions with the owners of the Middlesex Swim Club and agreed on Friday, May 24 ,following a closed session, to purchase the swim club.
"We did vote to pursue taking that over," Lewis said. "It will change from a private entity to a public pool." More ...
Amanda Clark, Graphic Staff Writer
SAFETY DAY
The Nash County Fire and Rescue Association hosted a Safety Day on Saturday, June 1 from 10 a.m. until 2 p.m. in the parking lot of Nashville's Wal-Mart. Three-year-old Kayla White, of Rocky Mount, enjoyed the trackless train ride on Saturday at Safety Day. More ...

Red Oak Board considers ordinance for solar farms
The Town of Red Oak addressed several important issues at the monthly meeting held on Monday, June 3. These issues included approval of a new budget for the coming fiscal year, discussion of a new solar farm ordinance, and a presentation of a recommendation to ban tobacco and tobacco related products from the town park. More ...
Amelia Harper, Graphic Correspondent
MILITARY NEWS
Civilian Joshua L. Wall, son of Pamela L. Wall, of Rocky Mount, recently enlisted in the United States Navy under the Delayed Entry Program at Navy Recruiting District, Raleigh.
The program allows recruits to enter the Navy and take up to one year to complete prior commitments such as high school. Using recruiters as mentors, this program helps recruits ease into the transition from civilian to military life. More ...

NASHVILLE CLASS
The Nashville High School Class of 1963 held its 50th reunion on May 25 at Oak Level Ruritan Club. More ...

COOPERS CLASS
The Coopers High School Class of 1963 held its reunion April 27 at Sandy Cross United Methodist Church. More ...

Holding speaks at breakfast
US Representative George Holding spoke in Nashville last Thursday in an event hosted by the Rocky Mount Chamber of Commerce as part of a series of legislative meetings designed to influence economic policies in the region. The breakfast meeting was held at the Birchwood Country Club and was sponsored by Hospira. The Town of Nashville acted as a table sponsor for the event. More ...
Amelia Harper, Graphic Correspondent
Winstead receives academic award
Bob Jones University recently announced Rebecca Winstead, of Nashville, as a recipient of the BJU Academic Excellence and Leadership Award. Winstead was also the recipient of the BJU Legacy Scholarship.
The BJU Legacy Scholarship is awarded to students who have at least one parent who graduated from BJU. The award provides up to $1,000 per year, for a maximum of $4,000 over eight semesters. More ...

NURSES GRADUATE
Nash Community College recognized 25 Associate Degree Nursing graduates during its 37th pinning ceremony held Thursday, May 16, 2013. Ms. Leslie Hall, MSN, RN, Senior Vice President and Chief Nursing Officer at Nash Health Care Systems, delivered the keynote address. Alumni of the Park View School of Nursing were recognized at the nurses pinning. The Park View School of Nursing trained nurses until 1969, graduating 55 nursing classes. More ...

Mayfield named to Honor Roll
Gardner-Webb University is pleased to announce that Hannah Marie Mayfield, of Spring Hope, made the Honor Roll during the Spring 2013 semester. The Honor Roll recognizes those outstanding students who achieve a grade point average (GPA) between 3.2 and 3.7 for the semester.
Mayfield is majoring in English. More ...

Alston named to Dean's, and Chancellor's lists
Victoria Alston of Battleboro has been named to the Dean's List at Appalachian State University. In addition, she has also earned a place on the Chancellor's List, with a grade point average of 3.96 for the spring semester. Victoria had a 4.0 grade point average for the fall semester. She is majoring in music performance with a minor in music education. Parents are Larry and Kathy Alston. More ...


Students representing Nash Central High School for Governor's School are (L-R): Andrew Beal, attending for theater; Alaya Reynolds, attending for math; and Jeffrey Currin, attending for instrumental music.

NRMS students to attend 2013 Governor's School
Seven students will represent Nash-Rocky Mount Public Schools as they embark on a unique summer exploration of various subjects during the 2013 Governor's School Session. Andrew Beal, Ashtyn Coates, Haley Coppedge, Jeffrey Currin, Amanda Davis, Alaya Reynolds, and Morgan Winstead were recently recognized by the Nash-Rocky Mount Board of Education for their accomplishments. More ...

CHARM students graduate
The Christian Homeschool Association of Rocky Mount (CHARM) celebrated their fifth annual graduation ceremony on June 1 at Sunset Avenue Baptist Church, where nine high school students were recognized.
Quoting Matthew 5:16, 2012-2013 President Eric Harrell told the graduates, "In these verses, Jesus tells us, as His followers, that we are salt and light. Like light in the darkness, Christians are to illuminate society and show it a better way. More ...

Nash Health celebrates National EMS Week
The employees of the Nash General Hospital Emergency Department recently recognized local EMS workers and First Responders for their dedication to the local community as a part of National EMS Week May 19-25. The theme for the week was "EMS: One Mission. One Team."
Throughout the week, local sponsors donated items for door prize drawings for local EMS workers. More ...

NRMS Board recognizes Lamar for service
After 40 years serving local public schools, attorney Wardlaw Lamar is retiring. The Nash-Rocky Mount Schools (NRMS) board recognized Lamar for his service at their meeting Monday night and presented him with a resolution. More ...
Michele A. Cruz, Graphic Correspondent
Spring Hope to charge fee for renting picnic shelter
Those wanting to reserve the picnic shelter at Spring Hope's park will now have to pay a fee.
Spring Hope Commissioners voted 3-2 on Monday night to charge a $25 fee, along with a $25 deposit, to reserve the large picnic shelter and grill at the town's park.
The vote came after a lengthy discussion on whether to charge anything at all. More ...
Amanda Clark, Graphic Staff Writer
Nashville selects consultant to recruit advanced medical facility
The Town of Nashville will hire Sanford Holshouser Economic Development Consulting to assist the town in a determining the feasibility of recruiting an advanced medical facility to town.
Discussions on the possibility of an advanced medical facility have been going on among Nashville Council Members since 2010. Town staff initially reached out to health care facilities to see if there was an interest. More ...
Amanda Clark, Graphic Staff Writer
Adams receives full scholarship
RMA has announced that senior Will Adams has won the prestigious Johnson Scholarship at Washington and Lee University. The scholarship covers full tuition and fees, standard room and board for four years, totalling $223,000 in value. The son of Randy and Sally Adams, Will was selected because of his "exceptional academic and personal promise." He is among an elite 10 percent of the incoming freshmen who received this honor. More ...

Nashville Recreation, Library offers free summer programs
Summer is quickly approaching and The Town of Nashville is offering plenty of summer programs for people to take advantage of.
Nashville's Recreation Department will host several summer camps at Glover Park this year but is also planning a tennis camp at Stoney Creek Park, which should be completed by the end of the month. More ...
Amanda Clark, Graphic Staff Writer
PEACHTREE COMMUNITY NEWS
On a beautiful Sunday in June, Peachtree folks gathered for worship. Sanctuary flowers were given by Jane May in memory of her husband, Perry W. May. Pastor Whitehouse chose as his sermon topic, "How God's Will Can Mess up Your Life in a Good Way." It was based on scripture passage Luke 5: 1-11. To discover the will of God, do the thing that you know God would have you do right now. More ...
BARBARA HARDISON
MOUNT ZION FWB CHURCH NEWS
Our choir sang "Whisper A Prayer" for the call to worship. Algie Jones, Jr. led in congregational singing of "Leaning on the Everlasting Arms" and "Dwelling in Beulah Land." Pastor Aycock welcomed everyone and made announcements. Prayer concerns were shared and Bobby Farmer prayed for these concerns; Melton Manning at home, Ruth Matthews at home. More ...
ROSALENE BASS
RED OAK NEWS
A very happy birthday to Lorene Bass who will celebrate her 90th birthday on Saturday, June 8!
The Compassion Cafe in Nashville had a great turnout on Monday, May 27! Over 8 volunteers from Red Oak Baptist Church participated and served meals to more than 4o people and enjoyed the fellowship. Remaining food was carried to the Red Carpet Inn for the children and families there. More ...
SUZY PEARCE
NCC, WCC received grant through Golden Leaf
Nash and Wilson Community Colleges are recipients of an $845,000 grant through the Golden LEAF Essential Skills in Advanced Manufacturing Workforce Initiative. The grant supports Project NC301, a partnership aimed at meeting employment demands in the local pharmaceutical, logistics manufacturing and metal fabrication industries. More ...


May

NRMS announces new administrators
Nash-Rocky Mount Public Schools announced two new administrative assignments during the Nash-Rocky Mount Board of Education meeting held May 9.
Robin May was named the new Assistant Superintendent of Curriculum and Instruction. Elizabeth Jenkins was named the new Principal of Baskerville Elementary. More ...

RECOGNITION BANQUET
Pictured above, The Rocky Mount Fun Run Organization was Awarded the John James Award. (From L-R) is: President Pete Bradshaw, Sharon Jefferies, daughter of John James and Virginia Brewer, Chairman of the Rocky Mount Fun Run. More ...

MUSIC FESTIVAL CHAMPS
The Northern Nash High School Marching Band won the 2013 Charleston Music Festival on Sunday, April 28. They were named the Grand Champions with Superior ratings in Wind Ensemble and Wind Orchestra. Band members also received soloist awards for Piccolo (Wind Ensemble), Tuba (Wind Ensemble), Alto Sax (Wind Ensemble and Wind Orchestra), and Percussion Ensemble (Wind Ensemble). More ...

FARM SERVICE AGENCY NEWS
USDA Farm Service Agency (FSA) Administrator Juan M. Garcia encouraged Nash County farmers and producers to enroll for the 2013 Direct and Counter-Cyclical Payment Program (DCP) or the Average Crop Revenue Election Program (ACRE) before the deadline. More ...

Youth's soccer season can be educational
Youth soccer season ended for both of my boys last Saturday. You can learn a lot coaching 5-8 year old soccer players. A lot. Some of it, you really, really, really wish you didn't learn. Seriously.
Holly, my newly minted teenage daughter, agreed once again to be my assistant coach. Before the season was over, she hired an assistant to the assistant coach, who was her best friend. More ...
Mike Brantley
Fond memories of Mr. Atlee Gulley
Atlee Gulley. I remember when I first met him. He came storming in our office and asked for Jo Anne. He didn't ask for her by name though. Instead, he called her something else. I believe this time he called her "The Mouth."
At first, I was terrified. "What in the world did Jo Anne do to make this man mad?" I wondered. As Jo Anne came out, he smiled and the two started talking, like old friends. More ...
Amanda Clark
Atlee Gulley will be remembered as our hero
Nashville lost one of its icons last week as Mr. Atlee Gulley passed away on Wednesday, May 30.
Our deepest sympathy goes out to his wife Myrtle and his family as all of us here at The Graphic will mournfully miss Mr. Gulley.
I will especially miss his visits to the paper. He would drop by the office quite often to just chew the fat. More ...
Jo Anne Cooper
Backward Glances
RELAXING IN THE SUN ––This photo originally published in The Graphic on August 3, 1967. Mrs. J.L. Lewis and her two children Forrest (left) and Twyla, are pictured at the edge of the Middlesex Swimming pool which had recently opened. The pool was owned by the Middlesex Recreational Association. More ...
A PICTORIAL LOOK INTO THE PAST
Nash County Animal Friends' Notebook
We are celebrating the fact that the  gas chamber is no longer used to kill cats and dogs! 
It was due to the gas chamber protest  and investigative Animal Control articles by your newspaper that got me involved in helping save the Nash pets.  More ...
Carol Vierela, Nash County Animal Friends

MARQUES BEHIND THE MASK. Marques Taylor earned plenty of accolades for his work behind the plate during his career at Southern Nash High School.

A PRIZED CATCH
STANHOPE -- Marques Taylor never really envisioned himself being a catcher on the baseball field -- but he was more than happy to make the switch to the position two years ago for the betterment of his team at Southern Nash.
Being a squad-first type of performer is a trait that was instilled in Taylor at a young age. After all, his father, Renny, is a basketball coach who is currently at Nash Central High School. More ...
GEOFF NEVILLE, Graphic Sportswriter
Bulldogs' athletes honored
ROCKY MOUNT -- Distance runner George Corbin and basketball standout Timyra Staton were honored with Triple Crown Awards during the recent Nash Central High School Spring Sports Awards Ceremony.
A complete list of award winners from the event is as follows: More ...
GEOFF NEVILLE, Graphic Sportswriter

MR. CONSISTENCY. Matthew May gained a reputation as being a solid, consistent performer during his golf career with the Southern Nash Firebirds. May will now join the links program at North Carolina Wesleyan.

SN's May Makes His Decision
STANHOPE -- Accentuating the positive is an imperative intangible for any golfer wishing to enjoy a lengthy lifespan in the difficult-to-master sport.
It's a motto that Matthew May has stressed ever since he first picked up a club when he was a young boy.
"My dad says I've been playing golf about as long as I could walk,'' said May, who recently completed his senior season at Southern Nash High School. More ...
GEOFF NEVILLE, Graphic Sportswriter
Summer's swim sked finalized
NASH COUNTY -- The 2013 Nash-Halifax Swim League will kick off its summer schedule next Thursday with Nash Rec hosting Roanoke Valley and Birchwood traveling to Westridge.
There will be five weeks of action, along with a 4th of July Fun Swim Meet For All on July 3.
The season will close with the annual N-HSL Championships on July 27 at the Harrison Family YMCA in Rocky Mount. More ...
Staff Reports
Diamond stars honored
NASH COUNTY -- League champion Wilson Hunt claimed the top honors on the 2013 Big East Conference Baseball Team.
Hunt's Isaiah White was selected as the Big East Player of the Year, while Jon Smith was the pick as Coach of the Year. More ...
GEOFF NEVILLE, Graphic Sportswriter
Birds hand out awards
STANHOPE -- Southern Nash wrapped up another strong year by hosting its annual Spring Sports Awards Ceremony.
Desmon Jackson and Alea Singletary were saluted as SN's Athletes of the Year, while Triple Crown Awards were presented to Erin Ogden and Cameron Gardner. More ...
GEOFF NEVILLE, Graphic Sportswriter
STATE BASEBALL FINALS
CHAPEL HILL -- Here are last weekend's results for the North Carolina High School Athletic Association State Baseball Championships: More ...
Staff Reports
Mudcats done in by the Dash
WINSTON-SALEM -- Grant Buckner cracked two home runs, and tallied seven RBI as the Winston-Salem Dash earned a series sweep with a 15-6 win over the Carolina Mudcats on Sunday afternoon at BB&T Ballpark in a Class A Carolina League baseball matchup.
Carolina dropped their fourth straight, and fell to 19-36 overall. More ...
Staff Reports
State advances in tournament
RALEIGH -- North Carolina State University advanced to its second consecutive Super Regional and fourth since 2003 with a 9-2 win over William & Mary on Sunday at Doak Field at Dail Park in NCAA Tournament baseball action.
The Wolfpack (47-14) wasted no time in cranking up the offense, as the regional's Most Outstanding Player Tarran Senay smashed a three-run homer over the right-field fence in the bottom of the first. More ...
Staff Reports

TAKING AIM. Northern Nash's S. Dorsey prepares to make contact with a pitch during last Friday's Babe Ruth League baseball showdown against the host Bunn Wildcats.

A Ruth-ian Experience
BUNN -- Player development is the main name of the game in the Nash County Babe Ruth 13-Under Summer Baseball League.
But getting a few victories along the way isn't a bad thing, as evidenced by Northern Nash's road performance last Friday evening against league rival Bunn. More ...
GEOFF NEVILLE, Graphic Sportswriter
STATE SOFTBALL FINALS RESULTS
RALEIGH – Listed are the final results for the North Carolina High School Athletic Association State Fast-Pitch Ssoftball Championships, which were held last weekend at Walnut Creek Softball Complex in Wake County.
All series were best of three. More ...
Staff Reports

READY TO TAKE THE NEXT STEP. Jordan Vick of the Envirolink Cubs stands on third base and prepares to score a run during a recent Coach-Pitch baseball contest for the Nash County Parks and Recreation Department.

NASH CO. PARKS & REC UPDATE
NASH COUNTY -- Here are updated results from the Nash County Parks and Recreation Department's Spring Sports Season: More ...
Staff Reports
A Solid Soccer Season
NASH COUNTY -- Parity was the most striking aspect of the 2013 girls prep soccer campaign in Nash County.
Perennial titan Northern Nash dueled with resurgent Nash Central and latecomer Southern Nash for the fourth and final spot out of the Big East Conference for the Class 3-A State Playoffs. More ...
GEOFF NEVILLE, Graphic Sportswriter
GAME ACTION
Northern Nash shortstop Dwight Daniels tries to retrieve a throw at second base during a Bunn steal attempt. More ...

ON THE BALL FOR SN
In addition to his success on the baseball diamond, Marques Taylor also lettered in football and basketball during his career at Southern Nash High School. Taylor has signed a letter-of-intent to play baseball at Methodist University in Fayetteville. More ...

WILLIAM CARLTON HARPER
LA GRANGE ––William Carlton Harper, 74, of La Grange, passed away Wednesday, May 29, 2013. Carlton was born January 7, 1939 in Nash County to the late Graham and Esther Harper. More ...

ANITA E. TAYLOR
HYATTSVILLE MD. -Funeral services for Anita E. Taylor, 55, who died on Tuesday, May 28, 2013, were held Monday, June 3 at Mt. Vernon Baptist Church with Rev. Tyrone P. Jones officiating. Burial will follow in Oakland Cemetery. More ...

MARGARET BOONE SMITH
Margaret Boone Smith, 80, passed away Wednesday, May 29, 2013. She was born December 21, 1932 in Nash County to the late William Oscar Jr. and Sally Grace Boone. More ...

ODELL PROCTOR BATCHELOR
Odell Proctor Batchelor passed away Saturday, June 1, 2013. She was born in Nash County to the late Robert Lee and Sarah Vick Proctor. Odell was also preceded in death by her brothers, Ervin, Cecil, Paul, and Aaron Proctor, and her husband William A. Batchelor. More ...

BOBBY LEE JOYNER
Bobby Lee Joyner passed away Tuesday, May 28, 2013. He was the son of the late Paul and Ruby Joyner and was born December 5, 1937. More ...

EDITH LEE HARRISON
Edith Matthews Harrison, 88, passed away Monday, May 27, 2013 at home. She was born September 28, 1924 in Franklin County. More ...