Subscribe/Access
Advertisements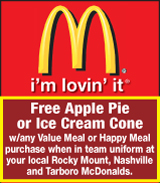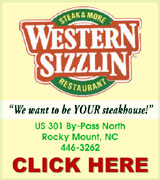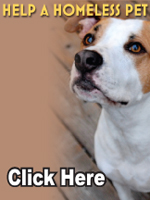 Sections
Member Options
Back
NRMS tackles new curriculum
The new Common Core Standards (for math, English, language arts), Essential Standards (for all other curricular areas), and Common Career Technical Core Standards (for career technical education) are in effect for the first time this school year. This overhaul means a year of challenging transformation for the state's public schools. More ...
Michele A. Cruz, Graphic Correspondent
Hearing set to rezone 52 acres in town
A request to rezone close to 52 acres of land will come before Nashville's Town Council and Planning Board Members next Wednesday evening.
A public hearing on the request is slated for 7 p.m. on February 27.
The request is to amend the zoning map of the Town of Nashville by rezoning three parcels of property from both A-1 Agriculture and B-1 General Business to B-1 General Business in their entirety. More ...
Amanda Clark, Graphic Staff Writer
Cafe opens in downtown
There's a new restaurant in Downtown Nashville.
The Olive Tree Cafe opened on February 11 in the former Sand-Witches to Go location. Nashville's Chamber of Commerce held a ribbon cutting for the cafe on Monday morning.
Connie and Mark Martinmianakis said so far, business has been good and a lot of people have stopped by to check out the cafe. More ...
Amanda Clark, Graphic Staff Writer
Momeyer approves new zoning ordinance
After years of review and updating, the Town of Momeyer has a new zoning ordinance.
Momeyer's Town Council unanimously approved the new 160 plus page of ordinances last Monday morning during their regular meeting.
The new ordinance comes after around five years of review, discussion and research by the Planning Board, who was assisted in the process by the Upper Coastal Plain Council of Government. More ...
Amanda Clark, Graphic Staff Writer
Gardner tours ABC
Jim Gardner, the newly appointed Chairman of the Alcohol and Beverage Control (ABC) Commission, hopes to tour many ABC Offices throughout the state but his first stop was last week in the county he considers home.
Gardner, of Rocky Mount, visited Nash County's ABC Office and Warehouse in Nashville last Wednesday morning as part of a tour to learn more about the operations of the ABC industry. More ...
Amanda Clark, Graphic Staff Writer
Spring Hope to receive playground equipment
In the coming weeks, volunteers will travel to Research Triangle Park to dismantle playground equipment that will eventually make its way to Spring Hope's park.
The equipment was given to the town at no charge. Town Manager John Holpe said the playground equipment is at the site of a former day care center. The owners took bids on having the equipment removed and the town bid $1. More ...
Amanda Clark, Graphic Staff Writer
B&G CLUB VISITS NEWSPAPER
The Boys and Girls Club of Nashville visited The Nashville Graphic offices on Monday, February 18. As part of the visit, youth learned about the newspaper and the steps in how to make a newspaper and about the different jobs at the newspaper. More ...

MILITARY NEWS
Army Spec. Nelson S. Pierce has returned to the U.S. after being deployed overseas at a forward operating base to serve in support of Operation Enduring Freedom.
Operation Enduring Freedom is the official name given to anti-terrorism military operations involving U.S. troops and allied coalition partners. More ...

NASHVILLE POLICE BRIEFS
ARRESTS
Joseph William Creekmore - 2/11/13 - charged with larceny - shoplifting and simple physical assault
Ricky R. Robinson - 2/11/13 - charged with all traffic (except DWI)
Tyler Brennan Lee - 2/12/13 - charged with all traffic (except DWI) and liquor law violations More ...

NASH COUNTY SHERIFF'S OFFICE REPORTS
A missing person was reported on 2/12/13 at 3660 Lonesome Pine Road
A narcotics violation and carrying a concealed weapon was reported on 2/12/13 at Highway 231 at Frazier Road
A runaway juvenile was reported on 2/12/13 at 5828 Heritage Lane More ...

Tar River Land Conservancy buys land along Fishing Creek
Tar River Land Conservancy recently acquired three properties totaling 49 acres along Fishing Creek in Nash and Halifax Counties to preserve wildlife habitat and water quality. The land purchases were made possible by funding from the North Carolina Attorney General's Environmental Enhancement Grant Program, Eddie and Jo Allison Smith Family Foundation, Defenders of Wildlife, and U.S. Fish and Wildlife Service. More ...

SCULPTURE
A new jack sculpture adorns Nash Community College's campus. Symbolic of the college's first President, Jack Ballard, the piece represents strength, vision and innovation. NCC welding and fabrication students enrolled in the WLD 121: GMAW (MIG) class designed the jack using AutoCAD software and created the mild steel structure in approximately three weeks using a gas metal arc welding technique. More ...

Pratt receives Order of Long Leaf
Initiated in 1965, the Order of the Long Leaf Pine is one of the highest state awards a person can receive in North Carolina. Local citizen and esteemed educator Michael J. Pratt has received this honor and joined the 2012 roster of other distinguished individuals, who have been recognized for their exemplary service and exceptional contributions to the state and its citizens.
More ...

Local nurse earns DAISY Award
Berrie Bunn of Rocky Mount, an LPN who works on the fourth floor of Nash General Hospital, was recently honored with the organization's quarterly DAISY Award for outstanding nursing.
A Nash County native, Bunn received her LPN training from Nash Community College, and she has worked for Nash Health Care for 11 years.
More ...

ENGAGED
Mary Tom Bass of Red Oak and Robert J. Sheridan Jr. of Rocky Mount are pleased to announce their engagement. The bride-elect is the daughter of Lorene W. Bass and the late Tom J. Bass of Red Oak. The groom-elect is the son of the late Dr. and Mrs. Robert J. Sheridan of Rocky Mount. The wedding is planned for March 30, 2013. More ...

Agent of the year
Nash County Farm Bureau agent Tonja S. Philbeck was recently named North Carolina Farm Bureau District VI Agent of the year for 2012. This award is given to the agent that ranks first in production of life, auto, property and health insurance.
Philbeck has been an agent for five years. More ...

NCC offers dinner theatre
There will be more to savor than just a delicious meal as Nash Community College drama and Culinary Arts program present one of the most delightful and memorable social comedies, The Importance of Being Earnest, by Oscar Wilde for the annual dinner theatre. It is a comedy of manners that satirizes Victorian manners and customs, but does so with a light, witty style and charming cynicism that is absolutely delicious. More ...

Students from China take tour of NC Wesleyan College
With colorful jackets, backpacks, and the ever-present smart phones snapping pictures, the group of 14 students climbing out of a large white van appeared to be just like any other tour group that had come to visit North Carolina Wesleyan College. However, this particular group had traveled all the way from the Beijing area of China to explore the campus in Rocky Mount as they consider future plans to attend college in the United States. More ...


Pictured above (L-R) is: Ken Lampkin of Monsanto, Coopers Volunteer Fire Chief Chris Joyner, Steven Evans, and Coopers Volunteer Fire Captain David Thorne.

Coopers receives donation
Nash County farmer Steven Evans of Nashville was recently selected as a winner in America's Farmers Grow Communities, sponsored by the Monsanto Fund. Grow Communities gives farmers the opportunity to win a $2,500 donation to direct to their favorite local nonprofit organization. Evans chose Coopers Volunteer Fire & Rescue Department to receive his donation. More ...

Nash County Blood Drives for February 2013
Wednesday, February 20 from 12 until 4 p.m. at Wesleyan College, 3400 N. Wesleyan Blvd.
Wednesday, February 20 from 11 a.m. until 2 p.m. at Outback Steakhouse, 210 Gateway Boulevard
Wednesday, February 20 from 4 until 7 p.m. at Petsmart, 1462 Jeffries Road More ...

National board certified teachers are honored
Nash-Rocky Mount Public Schools Board of Education recently honored seven newly certified National Board teachers. This newest group of credentialed teachers brings the school district's total number of National Certified teachers to 193. Pictured (Above): Teachers who obtained their 10 year renewal are pictured from left to right: Katherine McKeel, Nashville Elementary; Frances Anderson, Bailey Elementary; Mary Ulrich Wright, Rocky Mount High, and Hope Davis, Nash Central High. Not-pictured is Sheri Wells, Spring Hope Elementary.
More ...

Clerk of Court Rachel Joyner is pictured with the damaged bust of George Washington that was found in a storage building. The bust, along with one of Abraham Lincoln, once sat in the alcoves of the stairwell at the Nash County Courthouse.

Presidential restoration
After a badly damaged bust of George Washington was found in a Nash County storage building, Clerk of Court Rachel Joyner jumped at the chance to bring it back to its original resting place at the Nash County Courthouse.
Washington's bust, along with that of Abraham Lincoln, once sat in the alcoves of the stairwell at the Courthouse but during renovations, went missing More ...
Amanda Clark, Graphic Staff Writer

James Ervin speaks about the project, "In God We Trust" during the American Legion Post 110's annual Ladies Night.

American Legion hosts annual Ladies Night
American Legion Post 110 of Nashville honored its ladies on Monday night with food and entertainment during its annual Ladies Night.
The event is held every February. Larry Womack, Commander of Post 110, said its important to honor the wives of legionnaires. More ...
Amanda Clark, Graphic Staff Writer
Local girl participates in horse shows
Katie Bass, 14, participated in 16 different Tennessee Walking Horse shows in 2012. Her last shows were at the NC State Fair and the NC Walking Horse Championship in Asheville in October. Bass has been showing since she was 7 years old. She participated in the High Point programs and now has an International (including Cannada and Europe), National, and NC State standing. More ...

Northern Nash students learn from MIT students
Female students at Northern Nash High School recently had the chance to take a closer look at the engineering field as a possible career. Kelsey Boulanger and Ashley Smith, two MIT engineering students, stopped by the school to encourage the female students to explore STEM related fields
For 11th grader Myra Slep, the presentation provided exposure to a diverse span of engineering work. More ...

United Way announces new board
United Way Tar River Region recently announced six new additions to the Board of Directors.
"We are delighted to welcome our newest members," said Executive Director Ginny Mohrbutter. "Our board directors have a proven history of making careful decisions to guide the direction of our organization. Their expertise and ideas have sustained us for over 60 years." More ...

MOUNT ZION FWB CHURCH NEWS
Due to the weather and condition of the roads and church parking lot, Sunday school and church were cancelled Sunday morning. The lunch we had planned to welcome pastor Aycock and his wife, Nancy will be next Sunday. I missed Sunday school and worship service, but I think it best that us older folks stay inside with this kind of weather. The snow was pretty falling yesterday. More ...
ROSALENE BASS
PEACHTREE COMMUNITY NEWS
The snow on Saturday and the resulting icy roads caused the cancellation of worship services at Peachtree on Sunday morning. The Valentine fellowship dinner, scheduled for Saturday evening was also canceled. The dinner has been rescheduled for next Saturday evening, February 23rd. Families were given a bonus time of "togetherness" to sit by the fire this week-end. More ...
BARBARA HARDISON
RED OAK NEWS
Woman's Missionary Union continued their celebration of WMU Focus Week with ice cream sundaes after the Bible studies on Wednesday, Feb. 13.
Don't forget the Men's Bible Study on Tuesday mornings at Langley's Town and Country Restaurant in Nashville.
More ...
SUZY PEARCE
FARM SERVICE AGENCY
The marketing assistance loan (MAL) and loan deficiency payment (LDP) provisions authorized in the Food, Conservation and Energy Act of 2008 (the 2008 Farm Bill) have been extended for the 2013 crop year with the passage of the American Taxpayer Relief Act of 2012. More ...
SHARON TAYLOR
UDC Heroes
Nikki Clark (at right) was the guest speaker at the February meeting of the UDC Heroes Chapter 636 meeting. Her topic was on investing in annuities. Pictured at left is Bethel Heroes member Helen Sharpe, who welcomed Nikki to the meeting. More ...

The short happy life of Matthew Crawley
Say it ain't so, Laura Linney.
Just as Matthew Crawley was getting around the wicket — his long fought-for wife had just delivered his long hoped-for baby — he gets careless on the highway, has an accident, gets crushed and dies in the closing minutes of the season finale.
What a way to go. More ...
Mike Brantley
Preparing for my 15-year high school reunion
In just a few months, a lot of my high school classmates will join together and talk about how old we are.
Yep, it's reunion time. And in our case, it's our 15-year reunion.
It is really hard to believe it was 15 years ago that I graduated from high school. I can still remember bits and pieces of my high school career just like it was, well maybe five years ago. More ...
Amanda Clark
Festival planners can always use your help!
A few weeks ago organizers of the Spring Hope Pumpkin Festival announced this year's event, the 42nd annual festival, will be suspended due to lack of funds and volunteers. Before I could finish reading the announcement, my phone started ringing. Several people called asking how could this happen. Several responses included, "They can't just stop the Pumpkin Festival!" More ...
Jo Anne Cooper
Backward Glances
This photo originally published in The Graphic on May 31, 1973. Members of Cub Scout Pack 76 stand behind the cars some of them raced during their Pinewood Derby that was held at Nashville United Methodist Church. More ...
A PICTORIAL LOOK INTO THE PAST
Nash County Animal Friends' Notebook
Did you decide to DUMP your dog? Sometimes I wonder about people. Puppies who are starving and the only reason they survived is because the neighbors would throw out food for them. One came in so starved, the runt, that they had to put him in another kennel for the weekend. He could not get enough food, since his siblings fought for the food, not realizing that now there would be enough. More ...
Carol Vierela, Nash County Animal Friends

RICHARDSON REACHES FOR THE BALL. Northern Nash's Khadrijah Richardson (left) tries to gain possession during last Friday's championship game of the Big East Conference Girls Basketball Tournament.

NNHS' STREAK ENDS
WILSON -- Sometimes, the true indicator of a team's mettle is not how it responds following a victory, but after a heartbreaking loss -- especially if it is the first one of the season.
Northern Nash's undefeated streak came to a close Friday with a tough overtime loss to Rocky Mount, which erased the memory of three earlier setbacks to NN with a 51-47 conquest in the championship game of the Big East Conference Girls Basketball Tournament at Wilson Hunt. More ...
GEOFF NEVILLE, Graphic Sportswriter
Red Oak Middle continues hoops tradition
RED OAK -- Chemistry, continuity and, of course, talent have played important roles in Red Oak Middle School's basketball success through the years.
Jeff Dodrill, the only coach the program has known, has guided the Tigers to a myriad of successes -- and the trend continued this season. More ...
GEOFF NEVILLE, Graphic Sportswriter - 1 opinion posted
Northern tennis to kick off
RED OAK -- Coach Henry Drake and his Northern Nash Knights will begin the 2013 boys prep tennis campaign March 2 with a road match versus Northern Vance in Henderson.
NN's complete slate is as follows, with home events listed in CAPS: More ...
Staff Reports
CAROLINAS CLASSIC ALL-STAR ROSTERS
GREENSBORO -- North Carolina rosters have been finalized for the 2013 Carolina Classic All-Star Basketball Games.
The event, which features boys and girls games featuring the best prep seniors from North Carolina and South Carolina, will be played March 23 at Socastee High School near Myrtle Beach. More ...
Staff Reports
Pirates go 0-2 versus Virginia
GREENVILLE -- No. 25 Virginia scored 13 unanswered runs and held off a late rally by No. 37 East Carolina to take game two and claimed the weekend series, 13-9, last Saturday afternoon inside Lewis Field at Clark-LeClair Stadium.
Game three was cancelled due to inclement weather and below-freezing temperatures in the area. More ...
Staff Reports
Claytor's golf bag is up for auction
WILSON -- Barton College has announced that the golf bag used by two-time Barton All-American Daniel Claytor in the second annual Patriot All-American Golf Invitational at The Wigwam Resort in Litchfield Park, Ariz., this past December will be auctioned off to benefit the Folds of Honor Foundation.
Claytor is a senior from Rocky Mount who prepped at Northern Nash. He is majoring in Sport Management at Barton. More ...
Staff Reports
Sumler Stars At WCU
CULLOWHEE -- Western Carolina University's Trey Sumler was named the Southern Conference Men's Basketball Player of the Week for games played Feb. 5-11.
Sumler averaged 19.7 points, 6.7 rebounds and 3.0 assists per game as the Catamounts posted a 2-1 record on the week, snapping a four-game slide with back-to-back victories. More ...
Staff Reports
Rocky Mount wins league tournament
WILSON -- More than just bragging rights was on the line during last Friday's Big East Boys Basketball Tournament Championship.
Rocky Mount and Wilson Hunt had finished tied atop the Big East standings in the regular season, mainly because the clubs split their two matchups. More ...
Staff Reports
Clark tabbed for HOF
FAYETTEVILLE -- The USA South Athletic Conference has announced its 2013 Hall of Fame Class, and one of the selections was North Carolina Wesleyan College legend Greg Clark.
This year's class includes two former student-athletes, one coach and two administrators. More ...
Staff Reports
QUINESHA'S QUEST
Northern Nash's Quinesha Lynch (left) drives toward the basket during last Friday's meeting with Rocky Mount at the Big East Tournament. More ...

OCIE LEE CARTER, JR.
BATTLEBORO –– Ocie Lee Carter, Jr., 52, of Battleboro, died on Thursday, February 7, 2013, at Vidant Edgecombe Hospital in Tarboro. More ...

PHILLIP L. JONES
RALEIGH –– Phillip L. Jones, 40, of Raleigh, died on Friday, February 8, 2013, at Wake Medical Center in Raleigh. More ...

REV. DALTON C. COPPEDGE, SR.
Rev. Dalton C. Coppedge, Sr. 88, passed away Saturday February 16, 2013. He was born June 1, 1924 in Nash County to the late William Joseph Coppedge and Annie Lou Braswell. More ...

DORIS JACKIE CARTER
Doris Jackie Carter, 74, passed away Friday, February 15, 2013. She was preceded in death by her parents, James Thomas and Esie Herring Duncan; her husband, Tony Lee Carter; her sisters, Mildred Lester and Edna Condrey; brother, Charles Duncan; and her son, Tony Derek Carter. More ...

WILLIAM FRANKLIN GLOVER, JR.
William Franklin Glover, Jr., 26, died Thursday, February 14, 2013. He was born July 18, 1986 in Nash County. He is preceded in death by a maternal grandfather, Samuel Caputo. More ...

JOHN KEVIN GARMAN
John Kevin Garman, 51, passed away Monday, February 11, 2013. He was born May 13, 1961 in Columbus, Ohio. John is preceded in death by his father, Fritz Carl Garman and mother, Janet Garman Reynolds, and a brother, Anthony Garman.
More ...

ROBERT LEWIS SMITH
Robert Lewis Smith, 72, passed away Friday, February 15, 2013. He was born in Bladen County, to the late Lewis Sanford and Mary Guy Smith and was preceded in death by a sister, Eleanor Grace Smith and a brother-in-law Dick Scott. More ...

MAGDALENE "MAGGIE" HILL LEARY
ROCKY MOUNT - "Maggie" Hill Leary, age 78, passed away Friday, February, 15, 2013.She was the daughter of the late Joseph B. Hill and Ethel Lee Dixon Hill. In addition to her parents, Maggie was preceded in death by her husband, Rev. Billy Gray Leary and son Dale Leary. More ...

ALLIE RUTH WINSTEAD
Allie Ruth Winstead, age 94, passed away Thursday, February 14, 2013. Born in Nash County on March 09, 1918, she was the daughter of the late A.R. and Mamie Critcher. More ...