Subscribe/Access
Advertisements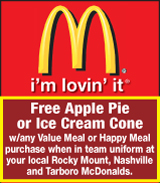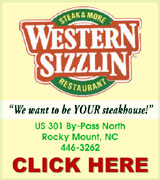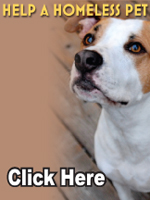 Sections
Member Options
Back

BARNES

Barnes, Morgan win county race
Billy Morgan will keep his seat on Nash County's Board of Commissioners and Lisa Barnes will also join the Nash Board, voters decided on Tuesday night.
Morgan, a Democrat, defeated Middlesex Mayor Luther "LuHarvey" Lewis by 1,046 votes. Close to 6,000 voters cast their vote in the Nash County Board of Commissioner District 3 and 58.85 percent voted for Morgan while 41.15 percent voted for Lewis. More ...
Amanda Clark, Graphic Staff Writer
Collins keeps house seat
Nash County voters favored incumbents in the state races this election season. Early election results for Nash County released Tuesday night revealed that Republican Buck Newton and Democrat Ed Jones retained their state Senate seats while Republican Jeff Collins and Democrat Angela Bryant kept their seats in the NC House of Representatives. More ...
Amelia Harper, Graphic Correspondent
Nashville Board reviews new traffic pattern at NES
Nashville's Police Department is experimenting with a new traffic pattern around Nashville Elementary School to relieve congestion during afternoon dismissal hours.
Lt. Joseph Corbett, of the Nashville Police Department, presented the new plan to Council Members during the board's regular meeting on Tuesday night. More ...
Amanda Clark, Graphic Staff Writer

FIGHTING FIRE–– A Nashville Fire Fighter works to stop a fire last week at 7397 Pleasant Grove Church Road. A faulty electrical outlet is believed to be the source of the fire, which totalled the home.

House fires destroy homes
Area firefighters have battled two house fires in Nash County over the past several days and both homes are believed to be a total loss.
A call came in at 4:30 p.m. Thursday, November 2 for 7397 Pleasant Grove Church Road, Spring Hope.
Spring Hope, Nashville and Momeyer responded to the call finding flames visible on the A and B side of the home. More ...

School Board okays new teacher positions
The Nash-Rocky Mount Schools (NRMS) board approved a resolution to change the lease agreement with Nash County regarding the funding of improvements at Middlesex Elementary School (MES). This resolution, discussed in closed session after their meeting Monday night, was approved publicly before the board adjourned. More ...
Michele A. Cruz, Graphic Correspondent
TRICK-OR TREAT!
Nashville held numerous Halloween events last week for area youth. Cooley Library partnered with Nashville's Police, Fire and Recreation Departments to host an event last Tuesday evening at the library and Glover Park played host to a Halloween event last Wednesday night. And, keeping with tradition, Nashville Elementary School brought its pre-k and kindergartners to Downtown Nashville to trick-or-treat at area businesses. Area daycares also brought youth downtown to trick-or-treat. More ...

Nash denies request to reduce Internet Cafe rules
Nash County's Board of Commissioners denied a request to reduce the separation distance required between internet sweepstakes cafes and residences at the regular meeting on Monday.
The request came from Jack W. Bissette, of Wilson. Bissette was asking that the required separation distance between internet sweepstakes cafes and residences be reduced from 500 to 350 feet. More ...
Amanda Clark, Graphic Staff Writer
Judge hears Sanderson Farm lawsuit arguments
Seventh Judicial District Superior Court Judge Walter H. Godwin Jr. heard arguments on Monday, November 5, regarding the latest lawsuit filed against Nash County in relation to the proposed Sanderson Farms poultry processing plant. The suit names Nash County and Sanderson Farms as defendants and alleges that the county violated North Carolina law by purchasing the land without providing the necessary public notice or holding the required public hearing. More ...
Amelia Harper, Graphic Correspondent
Citizens speak out at NRMS public hearings
The Nash-Rocky Mount Schools board heard their last group of concerned citizens at the student reassignment hearing last Thursday night at Northern Nash High School. After conducting this last public hearing, the board plans to discuss all concerns that have been brought up along with the comments made on surveys at its next work session, scheduled for Monday, Nov. 19, at 6 p.m. The public is invited to attend this meeting. More ...
Michele A. Cruz, Graphic Correspondent
NCC celebrates campus expansions
Nash Community College recently hosted a ribbon cutting to celebrate several expansions on its campus.
The ribbon cutting was held on Friday, September 21 to celebrate the start of the South Campus Connector Road, Culinary Arts and Hospitality expansion and Early Childhood Education addition. More ...

Non-Contested Races
The following results are votes cast in Nashville and Nash County
(Nashville numbers are election day only, totals were not available at press time) More ...

Spring Hope delays Internet Cafe decision pending state's ruling
Spring Hope Commissioners are reconsidering a change in zoning that would allow internet sweepstakes cafes to locate in general business zones.
At the board's regular meeting on Monday night, Spring Hope Town Manager John Holpe told commissioners that the issue of whether the cafes are legal in North Carolina was currently in litigation in Supreme Court. More ...
Amanda Clark, Graphic Staff Writer
NASH SHERIFF'S OFFICE INCIDENT REPORTS
A narcotics violation was reported on 10/29/12 at 4540 Bullhead Road
A worthless check was reported on 10/29/12 at State Employees Credit Union
Found property was reported on 10/29/12 on Bray Road
A narcotics violation was reported on 10/29/12 at 6151 AC Drive More ...

NASHVILLE POLICE BRIEFS
ARRESTS
Lenon Daryl Home - 11/2/12 - charged with probation violation
Reginald Ohara Williams - 11/2/12 - charged with order for arrest for larceny
Brenda Parker - 11/3/12 - charged with simple assault More ...

Lights of Love deadline is Nov. 23
Time is running out to purchase a light for the Nash Health Care Volunteer Auxiliary's annual Lights of Love. Proceeds from the event will go toward the new Pediatric Emergency Department.
For $5, a light can be purchased in memory or honor of a loved one and placed on the Christmas trees in the hospital lobby, which will be on display throughout the holiday season. More ...

PEACHTREE COMMUNITY NEWS
On a cold, wintery morning Peachtree folks gathered for worship. Pastor Whitehouse shared the pulpit with his daughter, The Rev. Christina Whitehouse-Suggs of Columbia, SC. She brought the special music, which was a beautiful rendition of "Beulah Land." Her sermon was titled "Greedy Boys and Happy Trees" based on Luke 19: 1-10. She began her sermon by reading the children's book, "The Giving Tree" by Shel Silverstein. More ...
BARBARA HARDISON
MOUNT ZION FWB CHURCH NEWS
Robert Tyner welcomed everyone to Sunday school. We had 84 in attendance. We sang "Happy Birthday" to all those having a birthday in November. All those having a wedding anniversary this month were also recognized. All the lucky ones were given candy. More ...
ROSALENE BASS
RED OAK NEWS
Red Oak Baptist Church had an exciting week last week with Trunk or Treat on Wednesday, Oct. 31 and the Fall Festival on Saturday, Nov. 3. Families enjoyed games, activities, entertainment, and food!
Sunday, Nov. 4 was the kick off for the Mile of Pennies for the Baptist Children's Homes of NC. Pennies, other coins, dollars or checks will be collected at Red Oak Baptist Church during the month of November. A mile of pennies will be $844.80! More ...
SUZY PEARCE
BEULAH COMMUNITY NEWS
We thank you for, once again, coming by and supporting our monthly fish fry last Friday night. We look forward, each month to seeing each of you and for the great fellowship with you. This Saturday, Nov. 10, there will be a ladies retreat at Beulah Church of Christ. It will begin at 8:30 a.m. We will serve breakfast, followed by a great program and Christian fellowship. More ...
WILMA ENROUGHTY
Locals win at Special Olympics
The Special Olympics North Carolina state-level bocce tournament for Special Olympics programs in the eastern part of the state was held on Saturday, Oct. 20 at Arnette Park in Fayetteville. Fayetteville hosted more than 200 Special Olympics North Carolina athletes, 75 coaches and had 120 volunteers supporting the event. More ...

UDC BETHEL HEROES CHAPTER
Three members of Bethel Heroes Chapter 636 attended the 116th Annual Convention of United Daughters of the Confederacy, North Carolina Division held in Asheville, NC. Members attending were Dottie Barrett, Margaret Sink and Margie Parker Brantley.
Mrs. Dottie Barrett, President, was installed as the 2012-2014 District Director of District Viii Division, as well as the new Treasurer of the Great-Granddaughters Club. More ...
DOTTIE BARRETT
FSA County Committee elections underway
Farm Service Agency (FSA) Administrator Juan M. Garcia recently announced that the 2012 FSA county committee elections began on Monday, Nov. 5, with the mailing of ballots to eligible voters. The deadline to return the ballots to local FSA offices is Dec. 3, 2012. More ...

Fishing event targeted
NASHVILLE -- Currently, a golf tournament serves as the largest fundraiser for the Association for Learning Disabled and Handicapped, but Ed Wilburn hopes a fishing tournament will become a close second.
The First Annual Association for Learning Disabled and Handicapped (ALDH) Bass Fishing Tournament is set for November 10 from 7 a.m. to 3:30 p.m. at the Tar River Reservoir at Bend of the River Road. More ...
Amanda Clark, Graphic Staff Writer
Lessons to be learned by following my kids
Contrary to what the media says, there are other things going on in the world besides elections. In that area, all most of us can do is make an informed decision, mark a ballot and hope for the best.
But there are many more important things to me, things that happen close to home and heart. If I needed a reminder, it came this past weekend when we travelled out of town for Kent's last soccer festival of the Fall season. More ...
Mike Brantley
Commissioner Tyson did a lot for Nash County
This week was a somewhat sad day for Nash County Commissioners, as they had to say goodbye to Commissioner Danny Tyson, who has served on the board for eight years.
Commissioners each offered kind words on Mr. Tyson and his service to Nash County. I think their words pretty accurately described Tyson's service. More ...
Amanda Clark
Fighting relentless pre-recorded robocalls
Pre-recorded phone calls, or "robocalls," are a growing problem in North Carolina. In addition to being an annoyance, some robocalls are illegal, and even a way for scam artists to try to steal your personal information.
Unsolicited commercial robocalls violate North Carolina law unless a live operator introduces the call and asks if you are willing to hear the recorded message. More ...
Attorney General Roy Cooper
Nash County Animal Friends' Notebook
When does it STOP? When will the animals stop dying that don't need to die? When all of the people spay and neuter their pets. When people stop buying from backyard breeders and go to the Animal Control Shelters or Rescues to adopt. When people CARE. More ...
Carol Vierela, Nash County Animal Friends
Backward Glances
BROWNIES AWARDED FLAG –– This photo originally published in The Graphic December 16, 1976. As their annual Christmas donation, Chapter 123 of the Rocky Mount Women of the Moose gave an American flag to Red Oak Brownie Scout Troop 665. More ...
A PICTORIAL LOOK INTO THE PAST

A-HEAD OF THE GAME. This spectacular goal from Pablo Miers (4) proved to be the winner for Southern Nash during last Saturday afternoon's victory over South Brunswick in the second round of the Class 3-A State Boys Soccer Playoffs.

MIERS MASTERY
STANHOPE -- On the eve of the most important boys soccer match in school history, Southern Nash's Pablo Miers was taking an incessant amount of ribbing from his teammates.
Seems that Miers hadn't scored a goal all season for a team that has had little difficulty putting the ball into the back of the net. More ...
GEOFF NEVILLE, Graphic Sportswriter
Hornets, Nash Co. in event
NASH COUNTY -- Fresh off their Eastern North Carolina Football League regular season championship, the Nashville Hornets will hit the road on Nov. 17 to begin action at the annual Statewide Athletics Committee State Football Tournament.
The nine-team event will also feature ENCFL squads Nash County, Wilson Boys and Girls Club and Sharpsburg. More ...
GEOFF NEVILLE, Graphic Sportswriter
Knights Excel At State Event
RED OAK -- The Class 3-A State Cross Country Championships proved to be a valuable learning experience for the young Northern Nash High School boys squad.
With four freshmen and three sophomores on the roster, this probably won't be the last time the Knights vault to such heights. More ...
GEOFF NEVILLE, Graphic Sportswriter
Mudcats' holiday offerings
ZEBULON -- Just in time for the holidays, the Carolina Mudcats are offering 2013 Seventh Inning Stretch Mini-Plans for the upcoming Class A Carolina League baseball campaign.
Each plan costs $50 and offers tickets to five select Friday or Saturday games during the season.
Two plans are offered -- Muddy The Mudcat and Mini Muddy. Each plan includes two undated box seats to another 2013 contest. More ...
Staff Reports

ROCKY MOUNT ACADEMY VARSITY AND JV GRID TEAMS

Eagles Fly To League Title
ROCKY MOUNT -- As a former quarterback at Rocky Mount High School in the 1980s, Roney Harris loves to play a high-flying, productive brand of offensive football.
With that being the case, Harris certainly enjoyed his role as head coach this fall for the Rocky Mount Academy junior varsity squad. More ...
GEOFF NEVILLE, Graphic Sportswriter
HIGH SCHOOL GRID SCORES
NASH COUNTY -- Listed are last week's results from the opening round of the North Carolina High School Athletic Association Football Playoffs: More ...
Staff Reports
Scots sail past North Carolina Wesleyan
MARYVILLE, TENN. -- The Maryville College Fighting Scots amassed 489 total offensive yards en route to a 34-13 victory over USA South Conference foe North Carolina Wesleyan College last Saturday afternoon at MC's Honaker Field.
MC took very little time to light up the scoreboard. The Scots' opening drive went 51 yards before Travis Felder fumbled at the Wesleyan 11-yard line as the Scots were ready to score. More ...
Staff Reports
Mickey Crouch steps down at Northern Nash
RED OAK -- Mickey Crouch has resigned as head football coach Northern Nash High School.
Crouch, who came to Northern Nash after one season as an assistant and defensive coordinator at Loris High School (S.C.), spent four seasons as the Knights' head coach. More ...
CHARLES ALSTON, Graphic Correspondent
Football squads fall in playoffs
WILSON -- Wilson Hunt had Southern Nash's number once again as the Warriors took out a 28-7 football decision in the first round NCHSAA 3-AA first-round playoff game.
Three game-changing plays took place - a 54-yard run, an 80-yard punt return and a 47-yard pass to extend Hunt's undefeated streak to 11 games and advance into the second round at Cardinal Gibbons, which thumped Gray's Creek on Friday evening. More ...
CHARLES ALSTON, Graphic Correspondent
East Carolina to host diamond camps
GREENVILLE -- Registration remains open for 2012 East Carolina winter baseball camps head baseball coach Billy Godwin announced last Thursday afternoon.
The ECU baseball staff will host a pair of camps this winter at Lewis Field inside Clark-LeClair Stadium starting with its Winter Prospect Camp (limited spots remain) and then its Weekly Winter Hitting Camp, which starts on November 19. More ...
Staff Reports
Nash County splits games with Cougars
PINETOPS -- The Nash County Firebirds closed out regular season action in the Eastern North Carolina Football League two weeks ago with make-up contests at SouthWest Edgecombe.
Here is a look at each matchup: More ...
Staff Reports
Williams to play at Duke
RED OAK -- Northern Nash's Quay Mann isn't the only Knight athlete that will be going to Duke University next school year.
While Mann will be practicing with the football team, David Williams will be playing fall ball for the Devils. He was a three-year starter for the Knights' baseball team and he will be signing with Duke as he will playing catcher for the Devils. More ...
CHARLES ALSTON, Graphic Correspondent
LBJ Chevrolet supports soccer in Nashville
NASHVILLE -- In the spirit of teamwork taught by youth sports, LBJ Chevrolet is teaming up with the Town of Nashville to provide their players and coaches with soccer kits filled with equipment bags, pop-up nets, sport cones, scrimmage vests, T-shirts, a sponsorship check and an opportunity to help them raise funds. More ...
Staff Reports
Golf tourney slated at Birchwood CC
NASHVILLE -- The Third Annual Duke K.I.D.S Charity Golf Tournament will take place this Saturday at Birchwood Country Club.
The golf tournament was started three years ago to raise money to support Duke Children's Hospital. The tournament was started in honor of Bayden Collins, but for the past two years has also been in honor of Connor Armstrong. More ...
Amanda Clark, Graphic Staff Writer
Nash Arts offers season of entertainment
Nash Arts is offering plenty to do at its downtown Nashville venue from now through the holidays. Following are events planned through the holiday season. For more information call 252-459-4734 or visit www.nasharts.org More ...

Nashville celebrates Halloween
Cindy Hale gives a piece of candy to Alexis Edwards, 2, during trick-or-treating in downtown Nashville last Wednesday. Alexis was trick-or-treating with her older brother, who attends Nashville Elementary. More ...

RONNIE RICKS
Ronnie Ricks, age 50 of Nash County passed away on Thursday November 1 in Florida. More ...

FAYE ELIZABETH COLLIE
Faye Elizabeth Collie, 89, passed away Wednesday, October 31, 2012. She was born November 19, 1922 in Richmond County to the late William and Minnie Grooms Kelly. In addition to her parents, she is preceded in death by her husband, Archie Atwood Collie, Sr.; two brothers, Jack Kelly and Lloyd Kelly; a sister, Thelma Hooks and a granddaughter, Michelle Collie. More ...

MYRTLE LEIGH BELCHE HEDGEPETH
Myrtle Leigh Belche Hedgepeth of Castalia, 91, died November 1, 2012. She was the daughter of the late Mary Elizabeth Copeland Belche and Jesse Belche of Rich Square. She was born on September 5, 1921. More ...

CLEO LEWIS BARNES
Cleo Lewis Barnes, 84, of Rocky Mount, passed away Saturday November 3, 2012. She is preceded in death by a son, Robin.
More ...

LINDA WINDHAM JONES
Linda Windham Jones, 70, passed away Wednesday October 31, 2012. She was born May 24, 1942 in Edgecombe County. Linda was preceded in death by her parents John and Pearl Ellers Windham, a son, Dennis A. Jones and a brother John R. Windham. More ...

JESSE MOTT ROOKS, JR.
Jesse Mott Rooks, Jr. of Rocky Mount, 80, passed away on November 1, 2012. He was born September 8, 1932 in Willifordtown. More ...

EDITH MAE SORRELL BONE
Edith Mae Sorrell Bone of Rocky Mount, passed away on November 4, 2012 at age 86 at Sailor's Snug Harbor in Sea Level, NC. More ...

HAROLD LEWIS DAVIS, JR.
Harold Lewis Davis, Jr., 66, passed away Tuesday, November 06, 2012. He was born June 15, 1946 in Nash County to the late Harold Sr. and Audrey Smith Davis. In addition to his parents Harold was preceded in death by a brother James Davis. More ...