Subscribe/Access
Advertisements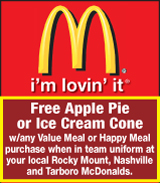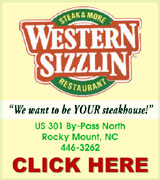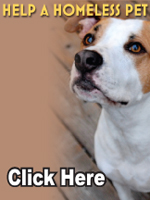 Sections
Member Options
Back
Enrollment down at Nash-Rocky Mount
There are 84 less students attending schools in the Nash Rocky Mount Schools (NRMS) system this year than last. This year's 10-day count totals 16,697, NRMS reported. This number is 408 more than the projected enrollment for this school year.
Susan Blackwell, NRMS finance officer, said state funding may increase if the four-week student enrollment total is 100 or more over the projected total for the year. More ...
Michele A. Cruz, Graphic Correspondent
Court agrees to rehear Sanderson Farms case
Less than a week after Nash County voted on an inducement offer to bring a multimillion dollar poultry processing facility to Nash County, the NC Court of Appeals has issued a ruling that it will rehear certain aspects of a case involving alleged illegal contract zoning by Nash County Commissioners. More ...
Amelia Harper, Graphic Correspondent
Bailey man killed in accidental shooting
A Middlesex man was charged with involuntary manslaughter after an accidental shooting last Wednesday night.
According to Captain Pat Joyner, of the Nash County Sheriff's Office, deputies responded to the 3300 block of Old Nash Road in Middlesex around 11:09 p.m. in reference to an accidental shooting. More ...
Amanda Clark, Graphic Staff Writer
JAKES DAY
The Tar River Chapter of the National Wild Turkey Federation hosted its annual J.A.K.E.S. Day on Saturday at Rose Hill. J.A.K.E.S. stands for Juniors Acquiring Knowledge, Ethics and Sportsmanship. The day provided children the opportunity to experience the outdoors through hands-on events, such as rock climbing walls, a zip line, archery and shark tooth hunts, among other events. Pictured above, Jackson Bradberry, who is with Boy Scout Pack 37, tries his hand at archery, while a NC Wildlife Officer looks on. More ...

Nashville Police to hold medicine drop Saturday
Nashville's Police Department will conduct a campaign on Saturday to collect old and unwanted medications.
The campaign, Operation Medicine Drop, will be the second one the department has hosted this year.
The first medicine drop was held at Nashville Elementary School in April and Steve Glover, Community Services Officer for Nashville's Police Department, said the drop was a success. More ...
Amanda Clark, Graphic Staff Writer
Nashville welcomes Harley to Boys & Girls Club
Marisa Harley is not a new face to the Boys and Girls Club of Nash/Edgecombe Counties but she does have a new title.
Harley began serving as the Unit Director for Nashville's Boys and Girls Club last month. Harley took over for Sophia Edmonds, who had served as Nashville's Unit Director since January 2010. More ...
Amanda Clark, Graphic Staff Writer
NASHVILLE POLICE BRIEFS
ARRESTS
Kenneth Otto Moore - 9/12/12 - charged with order for arrest for failure to pay monies as ordered
Steve Lee Wallace - 9/14/12 - charged with obtaining property by false pretense
Daniel Aaron Edwards - 9/15/12 - charged with injury to personal property More ...

NASH SHERIFF'S OFFICE INCIDENT REPORTS
A larceny of a cell phone was reported on 9/17/12 at 1638 S. First Street
A larceny of steel plates was reported on 9/17/12 at 4344 S. Church Street
A larceny of copper wire was reported on 9/17/12 at Grover Road and Red Road
A narcotics violation was reported on 9/17/12 at 4303 Winstead Store Road More ...

"Booze It, Lose It" campaign nets 713 violations in Nash
State and local law enforcement officers cited 2,745 motorists for driving while impaired during the Labor Day "Booze It & Lose It" campaign, which ran August 17 through September 3. A total of 94,125 traffic and criminal citations were issued statewide.
"These numbers show that law enforcement officers across the state worked diligently to make North Carolina's roads safer during this campaign," State Transportation Secretary Gene Conti said. More ...

Lamm earns Eagle Scout rank
Seth Lamm's interest in scouting first began with his dad.
Lamm's dad was an Eagle Scout and recently, Lamm also celebrated his journey to become an Eagle Scout.
Lamm, now a senior at Nash Central High School, was in the first grade when he joined Troop 37 at Sandy Cross. More ...

SAFETY SEAT CHECK
Nashville's Fire Department hosted several safety seat checks last week at area child care centers. The checks were part of National Child Passenger Safety Week, which ran September 17 through 22. Nashville Fire Engineers will hold another safety seat check on Thursday, September 27 from 3:30 until 6 p.m. at Kidz Place to Bee in Nashville. More ...

NC Cattle Assessment Referendum is set for October 4
The North Carolina Cattlemen's Association (NCCA) has announced that the N. C. Cattle Industry Assessment Referendum vote will take place on October 4, 2012. The North Carolina Cattlemen's Association requested permission from the N. C. Board of Agriculture to conduct a referendum to continue the N. C. Cattle Industry Assessment.
More ...

Bartholomew, Jackson wed
Ashlei Susan Bartholomew and Jeremy Matthew Jackson were married Saturday, May 26, 2012 at Calvary Pentecostal Holiness Church in Belvideer. The officiating minister for the ceremony was Rev. Joe Jackson, father of the groom. More ...

Gschwind, Morris unite in marriage
Emily Francine Gschwind and Michael Brock Morris were married Saturday, July 21, 2012 at Sunset Avenue Baptist Church, Rocky Mount. The officiating minister for the 3 p.m. ceremony was Dr. Robin D. Fisher.
The bride is the daughter of Darryl and Fran Gschwind of Nashville. She is the granddaughter of Havoline Gschwind of Plano, Texas, and Russell and Carolyn Greene of Nashville. More ...

ANNIVERSARY
William and Lennie Everett recently celebrated their 60th anniversary. They were married September 14, 1952 at Carolina Beach by the Rev. Leon Gray. The Everetts note that their faith, love, and commitment to each other have brought them many blessings over the past 60 years. They have one son, William Everett, Jr. and wife Cynthia. More ...

CERTIFICATE PRESENTED
UDC Member Donna Boykin (at left) was presented with two supplemental certificates at the September meeting of Bethel Heroes Chapter 636. These certificates are for blood relatives of Boykin's that served in the War Between the States. Margaret Sink (at right) right presented the awards to Donna. More ...

RED OAK NEWS
The Women in Action Multifocus Missions Group met at Red Oak Baptist Church on Tuesday, Sept. 18.
The Pregnancy Care Center's Walk for Life was held on Saturday, Sept. 22 at Englewood Park. The walk raised over $91,000 with more to come in. Participating in the walk from Red Oak Baptist Church participated including Dolly White, Suzy Pearce, Audrey Pearce, Karen Girona, Marion Hawkins, and Bryan Faulkner. More ...
SUZY PEARCE
FARM MARKET SUMMARY – Sept. 17 - 21, 2012
North Carolina's egg prices trended higher on all sizes when compared to last week. Supplies are moderate to meet a good demand. The North Carolina weighted average price quoted Thursday, Sep 20, 2012 for small lot sales of delivered, cartoned, grade "A" eggs was 156.16 for Extra Large, 155.39 for Large, 129.51 for Medium, and 90.00 for Small eggs. More ...
FEDERAL - STATE MARKET NEWS SERVICE, DIVISION OF MARKETING – NCDA&CS
MOUNT ZION FWB CHURCH NEWS
Robert Tyner welcomed everyone to Sunday school. There were 88 in attendance with 4 visitors. Miller Jones read the Bible verse for today.
Today was Homecoming at Mt. Zion. We had many former members and other visitors present. Rowena Matthews and her daughter from Florida were here. More ...
ROSALENE BASS
PEACHTREE COMMUNITY NEWS
On a perfect autumn morning Peachtree folks gathered for worship. Pastor Whitehouse chose as his sermon topic, "While at the Banquet, Come to the Banquet." It was based on Luke 24:1-24. It is a parable of Jesus that is about a banquet that the Pharisees were hosting for Jesus. But Jesus took time to heal a sick man. This broke the Hebrew law which forbade working on the Sabbath, as it was thought that healing was working. More ...
BARBARA HARDISON
BEULAH COMMUNITY NEWS
We hope to see you all at Beulah Church of Christ on Sunday, October 14 to help us have a great Christian fellowship at our annual homecoming. Sunday school will begin at 9:45, followed by church services at 10:45. Our minister for homecoming will be James Warren. Afterwards we will have dinner outside, if weather permits. More ...
WILMA ENROUGHTY
NRMS Board approves new laptop lease
As part of their five-year strategic plan, the Nash-Rocky Mount Schools (NRMS) board unanimously approved a four-year lease that spends $7.6 million for 8,000 MacBook Air laptops. This lease replaces the three-year lease that the board approved at their last meeting, and it saves the system $199,000, administrators said. More ...
Michele A. Cruz, Graphic Correspondent
Nash Health Board tours new pharmacy department
Nash Health Care Director of Pharmacy Mike Lamonds was able to show off the newly renovated pharmacy department to members of the Nash Health Care Board at the board's last regular meeting.
Prior to the meeting on September 6, board members were given a tour of the pharmacy department and shown how the medication process has been rebuilt. More ...
Amanda Clark, Graphic Staff Writer
Lights of Love available at Nash Health Care
The Nash Health Care Volunteer Auxiliary will continue the popular Lights of Love tradition this year, with the proceeds going toward the new Pediatric Emergency Room.
For $5, a light can be purchased in memory or honor of a loved one and placed on the Christmas trees in the hospital lobby, which will be on display throughout the holiday season. More ...

How history judges these times will be revealing
It is not always an accurate or lasting conclusion as we experience key moments as a community, state or country. It usually takes time and distance for people and events to take on their proper places in history.
For example, when the atomic bombs were dropped on Japan, effectively signaling the end of World War II, the United States was convinced it had done the right thing, at the right time to end the bloodiest conflict of the 20th century. More ...
Mike Brantley
Second time around is a little tougher
Well, I obviously forgot the details of pregnancy since I am crazy enough to do it all over again.
My first pregnancy wasn't perfect but to me, it was good. I was sick a lot but man, I felt like a different person. I had that "pregnancy glow" people always talk about. I was so excited about my first little one and even the 44-hour labor is now just a distant memory. More ...
Amanda Clark
Debunking the Gubernatorial election
The two candidates for governor have spent lots of energy and money debating whether North Carolina has lost our mojo, pointing out who is to blame. With days remaining before the November 6 elections it's time to debunk the rhetoric.
North Carolina has lost significant momentum since the 1990s. More ...
My Spin by Tom Campbell
Nash County Animal Friends' Notebook
ChipIn... Donate... Sponsor.... That is what we ask. Not for our group, not for ourselves, but for the Rescue that rescues the pets. As you know, NCAF works very hard trying to find a Rescue for every pet at the Shelter. Sure you can adopt from the Shelter, but it is hard to do so, if you work Monday thru Friday, 8 to 5. One of these days, we hope that the Shelter will become more adoption friendly. More ...
Carol Vierela, Nash County Animal Friends
Backward Glances
SPARKY VISITS STUDENTS –– This photo was originally published in The Graphic October 7, 1976. Sparky the Fire Dog was a special visitor at the Nashville United Methodist church Day School. More ...
A PICTORIAL LOOK INTO THE PAST

MEN IN MOTION. (L to R) Nash Central's Joseph Famularo and Northern Nash's Joey Simpson race for the ball during Monday's soccer matchup.

A RIVALRY TEST
ROCKY MOUNT -- Nash Central's attention to defensive detail helped the Bulldogs earn a tie Monday with backyard rival Northern Nash in a key Big East Conference boys soccer showdown.
The visiting Knights controlled the majority of the play and were usually able to break through the middle portion of Nash Central's defensive alignment. More ...
GEOFF NEVILLE, Graphic Sportswriter

HELP FROM A FRIEND. Nashville's Kendrick Bell (with ball) uses a block from teammate Stephen Tucker to pick up big yardage last Saturday.

STILL PERFECT
NASHVILLE -- Through three games, two things have become apparent about the Nashville Hornets' varsity football squad:
• The Hornets are destined to be a contender in the Eastern North Carolina Football League with a deep, talented veteran squad. More ...
GEOFF NEVILLE, Graphic Sportswriter

RISE AND SHINE. Bunn's Tainasha Vines elevates for a kill during Monday afternoon's home volleyball matchup against Nash Central High School.

Bunn sweeps Nash Central's spikers
BUNN -- Even when he wears the colors of the opposing team, Frank Poyer is still a beloved figure on the Bunn High School campus.
A former volleyball assistant at BHS -- among other avocations -- Poyer is now in charge of the spike program at Nash Central, and he brought his Lady Bulldogs to the Bunn Dome on Monday for a non-conference matchup. More ...
GEOFF NEVILLE, Graphic Sportswriter

TWO IS BETTER THAN ONE. A pair of Nashville tacklers, including Derrick Macklin (21), made a tackle during Saturday's junior varsity game.

Jets fly by JV Hornets
NASHVILLE -- Nashville's junior varsity Hornets had shown some offensive prowess during the first two games of the Eastern North Carolina Football League season.
But the Hornets couldn't penetrate a stern Wilson Boys and Girls Club defense during last Saturday's JV action in Week Three of the ENCFL campaign. More ...
GEOFF NEVILLE, Graphic Sportswriter
HIGH SCHOOL GRID SCORES
NASH COUNTY -- Here are last weekend's results from North Carolina High School Athletic Association football action: More ...
Staff Reports
Clubs Back In Action
ROCKY MOUNT -- The 2012 Big East Conference football season gets underway in earnest Friday evening.
These are the contests set for that night: Rocky Mount at Nash Central; Northern Nash at Wilson Hunt; Wilson Fike at Southern Nash.
Here is a look at each of the slated contests: More ...
CHARLES ALSTON, Graphic Correspondent
Nash County tangles with Wilson-SPOT
WILSON -- The Nash County Firebirds hit the road last weekend for a meeting with Wilson-The SPOT in Eastern North Carolina Football League action.
Rookie Game
It was a beautiful day for football last Saturday as the Nash County Firebirds traveled to Hunt High School to take on The S.P.O.T out of Wilson. More ...
Staff Reports
Wesleyan athletes earn conference awards
ROCKY MOUNT -- The USA South Athletic Conference has released its weekly awards for September 24, and two North Carolina Wesleyan College Battling Bishops earned honors in their repective sports.
Senior Shana Ayers of volleyball was named Defensive Player of the Week, while freshman Andri Bjarnason of men's soccer was tabbed Rookie of the Week. More ...
Staff Reports
SN soccer squad tops Fike
STANHOPE -- Southern Nash opened its Big East Conference boys soccer schedule last week with a pair of impressive victories for veteran coach John Matthews.
Last Monday, Southern dominated Wilson Fike by a 5-1 score as Trey Jerman came through with a pair of goals to go with one assist. More ...
Staff Reports
Rocky Mount to host tourneys
ROCKY MOUNT -- The City of Rocky Mount, conducted a press conference last Thursday at City Stadium to announce the details of the upcoming 2013 USA South Spring Sports Festival.
USA South Commissioner Rita Wiggs and Rocky Mount Mayor David W. Combs were among those on hand for the festivities. More ...
Staff Reports
GOODY GETS IT DONE
Nashville Hornets varsity quarterback Raymond 'Goody' Bullock throws a pass during last Saturday's home victory against the Wilson Boys and Girls Club Jets. More ...

NCC golf event slated
NASHVILLE -- Area golfers have provided 22 years of support for the Nash Community College Foundation and its scholarship program by participating in the NCC Foundation Student Scholarship Golf Classic.
Golfers will tee off October 4 at Noon at Birchwood Country Club in Nashville for a day of challenging fun while providing scholarships for deserving college students.
More ...
Staff Reports
UP IN THE AIR
Nash Central's Logan Craft (left) elevates to gain possession during Monday's soccer matchup. More ...

Bailey artist's work to be displayed in Wilson
The Arts Council has announced the exhibit of one of eastern North Carolina's most highly regarded potters, Dan Finch.
This exhibit, which will be on display in the Annie D. Boykin and Cooke Galleries of the Wilson Arts Center until November 4th, will also showcase the talents of Dan's many pottery students.
More ...

SHIRLEY RUFFIN ENGLISH
Shirley Ruffin English, 74, passed away on September 18, 2012. She was born in Rocky Mount on December 21st 1937 to the late Paul Raymond Ruffin and Lula Mae McLemore Ruffin. She was preceded in death by her son, Timothy Edward English; her brother Paul Ruffin, Jr. and her sister Betty Jean Salter. More ...

RUBY POLLARD POWELL
Ruby Pollard Powell passed away on September 19, 2012. She was born on July 3, 1927 in Tarboro to the late John Thomas and Marvel Carson Pollard. More ...

BILLIE LANGLEY HOLT
Billie Langley Holt, age 81, passed away on Monday, September 24, 2012. A native of Rocky Mount, she was born on January 24, 1931, the daughter of the late J. H. Radford and Ima Allie Hamilton Radford. She was also preceded in death by her husband, Russell Langley; brothers, Johnnie and Charles Radford; sister, Doris R. Davis; a niece and a nephew and a great-grandson. More ...

RICKY SILVER
ROCKY MOUNT - Funeral services for Ricky Silver, 42, who died Saturday, Sept. 15, 2012, will be Thursday, Sept. 27 at 1 p.m. at Union Hill Baptist Church. Burial will follow in Gardens of Gethsemane with Rev. Jeremiah Davis officiating. More ...