Subscribe/Access
Advertisements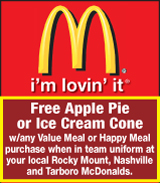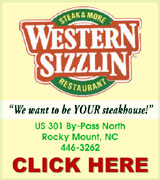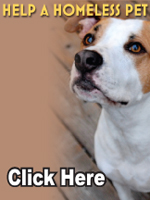 Sections
Member Options
Back
Superintendent restructures administration
Since February 2012, the Nash-Rocky Mount Schools (NRMS) system has been in a hiring freeze. But Dr. Anthony Jackson, NRMS superintendent, said this freeze and the creation of a new associate superintendent position are two different issues, as he is in the process of reorganizing the administration, effective July 1.
Last week, the NRMS board approved the hiring of Dr. Eric Cunningham for the newly created associate superintendent of facilities and operations position. More ...
Michele A. Cruz, Graphic Correspondent - 2 opinions posted
Nash County looks at new animal control ordinance
Nash County Commissioners will soon consider adopting an updated animal control ordinance.
Nash County Health Director Bill Hill brought the ordinance before commissioners at their regular meeting last Monday. Hill said the ordinance is a revision of a previous one that was adopted in 1986.
"This ordinance that we have now....it's about 26 years old," Hill said. "It was adopted July 1, 1986 so I think it was due a rewrite, a revision and possible a repeal and completely new set of rules and regulations." More ...
Amanda Clark, Graphic Staff Writer
Norovirus is cause of recent gastrointestinal outbreak
Further investigation has led officials with the Nash County Health Department to identify norovirus as the agent responsible for a recent outbreak of gastrointestinal illness.
Last week, officials were investigating whether the outbreak was related to Ribeyes Restaurant in Nashville after the Health Department received numerous reports of gastroenteritis that was possibly linked to the restaurant. The reports first began last Thursday, May 3. More ...
Amanda Clark, Graphic Staff Writer

Jennifer and John Thomas Atkinson ride on the Parkwood Baptist Church Float in the 16th Annual Nashville Blooming Festival Parade.

A BLOOMIN' GOOD TIME
Blooming Festival organizers say this year's festival was the best yet.
The 16th annual Nashville Blooming Festival wrapped up on Saturday night with a performance by the Band of Oz.
Amy Beasley, one of the co-chairs for the event, said this year's festival brought out the largest crowd she's ever seen. More ...
Amanda Clark, Graphic Staff Writer
Spring Hope gets STEP grant
The Town of Spring Hope was one of 11 communities recently accepted into the NC Small Towns Economic Prosperity Program, also known as NC STEP.
The NC STEP program helps revitalize small towns through a combination of community coaching, economic planning and targeted grants. It is designed for municipalities with less than 7,500 people within the state's 85 rural counties. More ...

BYE-BYE BIRDIE!
Nash Central High School students will present the play "Bye Bye Birdie" at the Imperial Centre in Rocky Mount May 17, 18 and 19 at 7 p.m. and May 20 at 2 p.m. Tickets are $5 in advance and $8 at the door. Pictured, Jake Ferry as Conrad Birdie, performs a song while surrounding by adoring fans during a dress rehearsal on Monday. More ...

Nash celebrates Special Care Nursery
Newborn babies in need of specialized care can now receive it locally, as Nash General Hospital recently celebrated the addition of a Special Care Nursery.
The Nash Health Care Board of Commissioners, along with staff from the Nash General Women's Center, recently celebrated the new addition on May 3 with a ribbon cutting ceremony. More ...
Amanda Clark, Graphic Staff Writer
NASHVILLE POLICE BRIEFS
ARRESTS
De'Shawn Jamal Williams - 5/9/2012 - charged with breaking and entering and felony larceny
Kasie Evans - 5/2/2012 - charged with simple assault
Jessica Leigh Chappell - 5/2/2012 - charged with driving while intoxicated More ...

Military News
Civilian Sydney T. Gerald, daughter of Ruth M. Barnett of Cordova, Tenn. and Terrance N. Gerald, of Rocky Mount, recently enlisted in the United States Navy under the Delayed Entry Program at Navy Recruiting District, Raleigh.
The program allows recruits to enter the Navy and take up to one year to complete prior commitments such as high school. More ...

ANNIVERSARY
Pat and Charles "Tom" Coggin celebrated 58 years of marriage on May 8, 2012. Their children are Patty and husband Fred Scharfschwerdt of Nashville; Yvonne Marie Coggin (deceased); Barbara and husband Steve Forys of East Moriches, Long Island, NY; Thomas and wife Elizabeth Coggin of East Moriches, Long Island, NY. They have ten grandchildren, four great-grandchildren. More ...

Hagan visits Senior Center
United States Senator Kay Hagan recently visited the Nash County Senior Center in Nashville during a "Conversations with Kay" event. Hagan and staff members met with concerned residents about a variety of topic during her time there. Pictured above, Hagan (far right) is shown around the Senior Center by Stacie Shatzer, Aging Services Director, while accompanied by Sergeant Scott Pair, of the Nash County Sheriff's Office. More ...

Stunt show
Nashville Elementary students were treated to a special BMX stunt show on Thursday, May 10 at the school. Keith King and Austin Hardee, of King BMX Stunt Shows, performed a 30-minute show for students, showcasing their many tricks on bikes while at the same time emphasizing bicycle safety. The program was made possible thanks to Office Phillip Spivey and the Nashville Police Department. After the show, 30 bicycle helmets and two bicycles were given away. Pictured above, Austin Hardee jumps over four students as part of his stunt show. More ...

Nash County Blood Drives for May 2012
Wednesday, May 16 from 8 a.m. until 1 p.m. at Rocky Mount Academy, 1313 Avondale Avenue, Rocky Mount
Wednesday, May 16 from 9 a.m. until 1:30 p.m. at PNC Bank, 1417 Centura Highway, Rocky Mount
Thursday, May 17 from 12 until 6 p.m. at Englewood Presbyterian Church, 100 South Englewood Drive, Rocky Mount More ...

Rocky Mount native writes book
A former Rocky Mount resident has penned a humorous collection of family stories, but with a serious message.
Rudy Hoggard recently released the book, "Kissing from a Distance and Rusty Volkswagens."
The book stems from the loss of Hoggard's 27-year-old son Eben, who died in a car/motorcycle accident.
More ...

Friends honor Hinton
The Friends of Harold D. Cooley Library recently honored Sarah Hinton with a permanent marker for her years of dedicated service to the Library. Mrs. Hinton served as the president of the Friends for over ten years. More ...

Southern Nash AFJROTC recognized by Congresswoman Renee Ellmers
Southern Nash High School AFJROTC had an unexpected surprise on May 1 when a package from the US House of Representatives arrived with a copy of the Congressional Record for April 25, 2012. The Honorable Renee Ellmers stood before the House of Representatives and recognized the United States Air Force Junior Reserve Officer Training Corps Unit at Southern Nash High School. More ...

NASHVILLE HIGH SCHOOL REUNION
The 1960 graduating class of Nashville High School recently held a reunion to celebrate their 52nd anniversary. The event was hosted by Pam and Mike Evans in their home on April 20. More ...

RMA Odyssey of Mind team wins first at competition
The Rocky Mount Academy Odyssey of the Mind team put in a first place performance at the Coastal Region's recent competition. The RMA team, which has worked for months to prepare for this competition, included third grader Clara Lord and fifth graders Caroline Gay, Mac Lord, Charlie Miller, and Ann Sumner Thorp. Some of the members of this young team have been participating in OotM for three years, each time, inching closer and closer to a first place spot that would afford them the chance to go to state competition. More ...

Dr. Chavis represents Shaw at UNCF Council in Orlando
Dr. Geneva Boone Chavis, a 1951 graduate of Shaw University, represented her Alma Mater at the 66th UNCF National Alumni Council in Orlando, Florida at Disney World.
The UNCF, with it 38 member colleges and universities and 60,000 students, is the nation's largest and most effective minority education organization. More ...

State Competition
The Red Oak Middle School Odyssey of the Mind Team recently competed in the State Competition held at Wingate University in Charlotte. The team secured a great fifth place showing. Pictured, seated (L-R) is: Sophia Rekeibe and Cary Hoarty; Standing, (L-R) is: Grace Viverette, Gretchen Blankenship, Amy-Beth Hoarty, Dawson Wright and Bryant Benitez. More ...

Simulator provides health education
Curtis E. Nash has a variety of complicated health problems---stroke symptoms, seizures, concussions, all of which can be generated by merely pressing a few buttons. Nash is a Meti-Man Emergency Care Simulator (ECS), a sophisticated, high-tech manikin which can simulate a variety of emergency scenarios with realistic symptoms.
More ...

Local is Park Scholar
A Nash County resident is one of 45 selected as a Park Scholar for fall 2012.
Lee Jared McAvoy, of Rocky Mount was selected to receive the prestigious award, valued at about $86,000 for North Carolina residents and $141,000 for out-of-state students.
McAvoy is the son of Greig and Shirley McAvoy. More ...

Day of Prayer
Reverend Vernon Potter, pastor of Ebenezer Pentecostal Holiness Church, leads prayer at a National Day of Prayer service, which was held on May 3 in Nashville on the Nash County Courthouse steps. Area pastors came together to put on the service, which is held every year. More ...

Bus driver of the year named at annual banquet
Yellow buses filled the parking lot of Nash Central High School during the annual Nash-Rocky Mount Public Schools Bus Drivers Road-E-O on May 2. Drivers from across the district demonstrated amazing levels of skill in driving safety and accuracy. More ...


Courtenay Wells

Teens win titles in Garner
Courtenay Wells competed in the Garner area on April 29, 2012. She won the title of Rockin' Beauties Teen Miss Garner as well as best dressed, and photogenic.
Sarah Wells competed in the Garner area on April 29, 2012. She won the title of Rockin' Beauties Miss Garner. More ...


Devin Miranda

Cedar Grove second graders hold Market Day
Second grade students at Cedar Grove Elementary School decided to create a product, advertise their product and sell it on Market Day. The students acted as producers to create, advertise and sell their product. Classes took turns being consumers and producers on Thursday April 26. More ...

Communities
Second graders at Bailey Elementary have learned about the different types of communities. To show their understanding of their own community, they each had to showcase one business in town. They had to take photos that highlighted the best assets of their business. More ...

PEACHTREE COMMUNITY NEWS
In observance of "National Peace Officers Memorial Day" Peachtree Church will hold a special service next Sunday, May 20. Recognition will be given to EMS and Fire Personnel. Special recognition will be given to the four original rescue squads in Nash County. Memorials will be offered for the six law enforcement officers who lost their lives in the line of duty. More ...
BARBARA HARDISON
MOUNT ZION FWB CHURCH NEWS
Robert Tyner welcomed everyone to Sunday school. There were 99 in attendance. A.J. Jones read the Bible verse for today.
Our choir sang "She Will Be Called Blessed" for the call to worship. Robert Tyner prayed the prayer of invocation. More ...
ROSALENE BASS
RED OAK NEWS
A baby dedication service was held on Mother's Day at Red Oak Baptist Church during the morning worship. Babies dedicated included Alaina Danielle Fisher, daughter of Adam and Ashley Fisher; Olivia Daryn Fisher, daughter of Brent and Ashton Fisher; Cameron Andrew May, son of Chris and Crystal May; Bentley Scott Petty, son of Kevin and Heidi Petty; and Brody Chad Thompson, son of Chad and Heather Thompson. More ...
SUZY PEARCE
BEULAH COMMUNITY NEWS
I truly hope all you mothers had a great Mother's Day. I hope all of you children who have a living mother remembered to go see her, call her or send her a card, or note, telling her how much you appreciate all she has done for you, and how much you love her. There may be times you disagree with your mother but after you lose her you will look back on those times with regret. More ...
WILMA ENROUGHTY
Tar River Children's Choir to perform at Nashville church
Who would believe a children's choir from our Rocky Mount area would give concerts in such places as the Washington DC's National Cathedral, NYC's Riverside Church, Phildelphia's Church of the Holy Trinity, Charleston's Piccolo Spoleto Festival, and Williamburg's Bruton Parish and that they would sing with symphony orchestras and symphonic band? More ...

Youth sports can be good with the right attitude
It struck me after my five-year-old kicked a shot towards the net, watched it go in, fell down, rolled over, looked for me and then flashed me a big grin and a thumbs up.
That moment was priceless, for Lowell and me.
We had talked before his game Saturday that since the next day was Mother's Day, he should score a goal for his Mommy.
More ...
Mike Brantley
My first Mother's Day was fun, and a bit scary
This weekend was a special one for me and my family. It was our first Blooming Festival with our little man and it was also my first Mother's Day as a mom.
I think we all enjoyed both.
Having a kid makes the Blooming Festival much more fun. More ...
Amanda Clark
Thank you for supporting NCC!
As Chairman of the Nash Community College Board of Trustees, I along with each Board member wish to thank the citizens of Nash County for their support of the bond referendum. The voters had a choice and chose to support the College by voting "yes". More ...
Letters to the Editor:
Backward Glances
DOWNTOWN STORE – We found this photo in the Graphic's 1962 archives. Let us know if you recognize the store. Call 459-7101. More ...
A PICTORIAL LOOK INTO THE PAST

LAYING IT DOWN. Nash Central High School's Taylor Pitt executes a sacrifice bunt during the Lady Bulldogs' home victory over Cleveland last Thursday evening in the Class 3-A State Softball Playoffs.

A PEARCE-ING BLOW
ROCKY MOUNT -- Nash Central's deep postseason run last spring featured a myriad of never-say-die victories -- a trend the Lady Bulldogs seem intent on continuing this time around.
Central, coached by Gary Smith, opened the 2012 Class 3-A State Softball Playoffs last Thursday by hosting Cleveland from Johnston County at The Dawg Pound. More ...
GEOFF NEVILLE, Graphic Sportswriter

BETSY BATS. Northern Nash High School alum Betsy Braswell enjoyed a strong freshman season as a member of the softball team at Wingate University.

Braswell Shines At Wingate
NASHVILLE -- Betsy Braswell experienced -- and enjoyed -- several 'in her wildest dreams' moments during her freshman softball season at Wingate University.
After Wingate's starting catcher left the program, Braswell was wondering who would take her teammate's place behind the plate. More ...
GEOFF NEVILLE, Graphic Sportswriter
Nashville signups offered
NASHVILLE -- The Nashville Recreation Department has several offerings for events in both the summer and fall.
Here is a complete list:
• A Free Horse Camp will be held June 8 from 8-11 a.m. at Glover Park.
• A Free Girls Softball Camp will be held July 14 from 8 a.m.-noon at Glover Park. More ...
Staff Reports
SN looks for strong day
FOXFIRE VILLAGE -- Southern Nash hopes a strong final-day performance will translate into a solid overall team finish at the Class 3-A State Golf Championships at Foxfire Golf and Country Club.
Following Monday's opening round, the Firebirds were in 11th place in the 12-team event with 333 strokes.
Southern Nash, however, was within 12 strokes of five teams heading into Tuesday's finale of the 36-hole tournament. More ...
Staff Reports
Northern falls to So. Wayne
DUDLEY -- Southern Wayne pitcher Jeremy Taylor was almost perfect last Thursday evening.
The Saints' ace came one batter short of throwing a perfect game against Northern Nash in the first round of the 2012 NCHSAA 3-A Baseball State Baseball Playoffs.
Taylor allowed one walk, but then got the consolation of hurling a 5-0 no-hitter at the Knights. More ...
CHARLES ALSTON, Graphic Correspondent
Mudcats sweep Potomac Nats
ZEBULON -- The Carolina Mudcats had the final say on Sunday afternoon, scoring the final two runs in a 3-2 win over the Potomac Nationals before a Mother's Day crowd of 3,441 in Class A Carolina League baseball action at Five County Stadium.
The Mudcats improved to 19-16 with a three-game sweep of the Nationals (13-20). It marks the first time Carolina has been more than two games above .500 during the season. More ...
Staff Reports
Winning streak ends for Wolfpack
BLACKSBURG, VA. - No. 13 North Carolina State University roared back from a 3-0 deficit, but ended up having its 12-game winning streak snapped in a 6-4 loss at Virginia Tech Sunday during an Atlantic Coast Conference baseball contest.
The Wolfpack (36-13, 18-9 ACC) dug a 3-0 hole through three innings, but scored one in the fourth to trim the lead to 3-1. More ...
Staff Reports
Racing action resumes
ELM CITY -- After a couple of weeks of setbacks with track issues then a rain out last week, the fans and drivers piled into County Line Raceway for a night of hot racing action last Saturday.
With 115 cars signed in between the 5 classes, it was guaranteed that they would not leave disappointed.
Up first, the Nashville Feed Super Stock 4 class with Eric Hill on the pole and Dakota Whitely outside. More ...
Staff Reports
ECU swept at Southern Miss
HATTIESBURG, Miss. -- Dillon Day's single in the bottom of the 12th lifted Southern Miss (28-22, 12-10) to a series sweep of No. 30 East Carolina University (32-19-1, 13-10-1), 5-4, Sunday afternoon at Pete Taylor Park in Conference USA diamond action.
With the score knotted at 4-4, Blake Brown singled through the left side with one out and then took third on a failed pick off by ECU reliever Tanner Merritt, setting up Day's walk-off hit. More ...
Staff Reports
SUPER SECOND SACKER
Nash Central's Dana Kelly makes a great play at second base before throwing out a Cleveland batter during last Thursday's Class 3-A State Playoff Softball Game at The Dawg Pound. More ...

Nash Arts kicks off spring season
May is the start of another busy season for Nash Arts.
An art show is being hosted at Nash Arts during the month of May to coincide with the Blooming Festival. The exhibit will feature various subjects in colored pencil and ink by Otis Chancey of StudiOh! 10 of Rocky Mount, "Preserving Your Family History" charcoal dust portraits by Marilyn Williams of VanGo Arts Studio & Gallery of Rocky Mount, & ceramics and pottery by Barbara Sullivan of Krafty What-Knots Ceramic Studio of Spring Hope. More ...

A. O. DAVIS
ROCKY MOUNT –– A. O. Davis, 70, of Rocky Mount, died on Saturday, May 5, 2012, at Nash General Hospital in Rocky Mount. More ...

JAMES THOMAS PHELPS
ROCKY MOUNT –– James Thomas Phelps, 73, passed away on Monday, May 14, 2012. He was born November 28, 1938 in Nash County to the late Thomas Reuben and Annie Harris Phelps. More ...