Subscribe/Access
Advertisements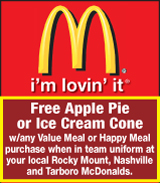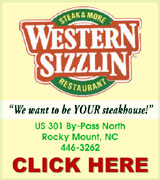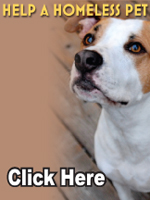 Sections
Member Options
Back

BARNES

Barnes, Daniel win District Four primary
Bert Daniel (D) and Lisa Stone Barnes (R) will face off for the District Four County Commissioner seat in November elections, after defeating Jerry Harris and Danny Tyson in the primaries on Tuesday.
Over 24,000 Nash County voters, or close to 37 percent, cast their votes for the primary election, most of them heading to the polls on Election Day instead of choosing to participate in One Stop Early Voting.
"Turnout has been very, very good," said John Kearney, Nash County Board of Elections Director. More ...
Amanda Clark, Graphic Staff Writer
School Board adds admin positions
The Nash-Rocky Mount Schools (NRMS) board unanimously approved new positions to be added to the administration at their meeting Monday night. Among the new positions are an associate superintendent and educational specialists.
These positions have been filled and approved, while budget cuts have brought talks from the board and administration of cutting positions throughout the system. More ...
Michele A. Cruz, Graphic Correspondent - 1 opinion posted

The Sudan Clowns are just one of the many highlights of the annual Nashville Blooming Festival Parade, which begins at 11:30 a.m. The Mother of the Year June Vick and t-shirt designer Vanessa Batchelor will also be featured in this year's parade.

BLOOMING FESTIVAL TIME!
Downtown Nashville will come alive this weekend, as the 16th annual Nashville Blooming Festival kicks off.
The festival will be held on Friday and Saturday, May 11 and 12 but the carnival will open on Wednesday at 5 p.m. in the Nash County Courthouse parking lot.
This is the 16th year the Nashville Chamber of Commerce has hosted the festival. Cindy Puckett, a co-chair for the event, said she looks forward to this weekend's events. More ...
Amanda Clark, Graphic Staff Writer
Citizen asks town to lift fowl restriction
Next month, Spring Hope citizens will have a chance to offer their input on the town's consideration of allowing chickens in the city limits.
Joddy Langford, a Spring Hope resident, came before commissioners on Monday night in response to a letter that was sent to the town anonymously. The letter was in reference to two hens Langford's family has on their property. More ...
Amanda Clark, Graphic Staff Writer
Nash leaders meet with legislators
Nash County Commissioners met with North Carolina legislators last week to discuss several items that may be brought before the legislature during the upcoming short session.
Commissioners host the meeting each year as a chance to sit down and discuss any pressing issues facing Nash County as well as to talk about issues facing legislatures in the upcoming short session, which convenes May 16. More ...
Amanda Clark, Graphic Staff Writer
Poultry plant opponent blasts County Commissioners
A Nashville woman spoke out against Nash County Commissioners on Monday morning, eventually causing Commissioner Robbie Davis to ask her to stop her comments.
Rose Ann Shearin spoke out against the proposed Sanderson Farms poultry plant, which is looking to locate in Nash County. More ...
Amanda Clark, Graphic Staff Writer - 1 opinion posted
Nash County Board agrees to oppose tolling I-95
Nash County Commissioners unanimously approved a resolution on Monday that opposes tolling Interstate 95.
The resolution approved also requests the North Carolina Department of Transportation (NCDOT) officials fully investigate alternate sources of revenue to finance future improvements and ask that officials fully study the economic impacts of tolling. More ...
Amanda Clark, Graphic Staff Writer
Nashville Police sponsors citizen's academy
Five local residents had the chance to see firsthand the role a police officer plays in the Town of Nashville, thanks to the first ever Citizen's Police Academy.
The 13-week class wrapped up on April 26 with a special graduation ceremony but not before students visited a shooting range and tried out their shooting skills. More ...
Amanda Clark, Graphic Staff Writer
Meals on Wheels honors Nash Health Care employees
Nash Health Care was honored by Meals on Wheels for providing outstanding service to the program and to the community. The Dietary Services department of Nash Health Care delivers around 54,000 meals yearly through the program. Two full-time employees: Phillip Collins and Bobby McDonald cook the food and make deliveries Monday through Friday for area seniors, which means that these employees report for work between 4 and 4:30 a.m.
More ...

Town of Nashville to offer summer programs for youth
There shouldn't be a lack of things to do for kids this summer, as the Town of Nashville has several programs in store for youth.
Nashville Recreation Director Jim Glover presented some of the programs that will be offered by various town departments this summer to Nashville Town Council members at the regular board meeting last Tuesday night. More ...
Amanda Clark, Graphic Staff Writer
Health Department investigates reports of gastroenteritis
The Nash County Health Department is investigating a possible foodborne illness outbreak associated with the Ribeyes Steakhouse restaurant in Nashville.
According to Bill Hill, Nash County Health Director, the Health Department received several reports of gastroenteritis that was possibly linked to the restaurant. The reports first began last Thursday, May 3. More ...

Towns vote to oppose Sanderson
Last month, three more towns voted to oppose the establishment of a Sanderson Farms poultry plant in Nash County, near the border of the Town of Wilson. The towns of Saratoga, Lucama, and Elm City, all of which are located within the Wilson County borders, sent resolutions to Mayor Rose and the Wilson City Council Members regarding the proposed poultry plant. More ...
Amelia Harper, Graphic Correspondent - 1 opinion posted
NCHS students charged with common law robbery
A Nash Central High School student was robbed two weeks ago in the school's parking lot and the three responsible are facing charges of common law robbery.
According to Corporal Mike Lewis of the Rocky Mount Police Department, the student was in the parking lot around 1:20 p.m on Wednesday, April 18 when he reported he was robbed by several individuals in the parking lot. More ...
Amanda Clark, Graphic Staff Writer
NCC professor presents WWI photo to museum
Nash Community College English Professor Dr. Mary Wayne Watson recently presented a copy of her iconic photograph from World War I to Carol Banks, Director of the Edgecombe County Veterans Military Museum. The photo featured troops of the 317th and 319th Ambulance Company and the 305th Sanitary Train on November 5, 1918, inside the Church of Vaux-Ardennes, in France. More ...

Jack Laughery Ride for Knowledge is May 19
The Nash Community College Foundation is pleased to announce that the 5th Annual Jack Laughery Ride for Knowledge will be held on Saturday, May 19, 2012 at Rocky Mount Harley-Davidson. The event serves as a tribute to Jack Laughery, the former CEO and chairman of the Hardee's restaurant chain along with his wife, Helen and their love of motorcycling and support of higher education. More ...

O.D. Moore Scholarship Foundation Golf Tournament set for May 25
The O.D. Moore Scholarship Foundation will hold its Third Annual Golf Tournament on Friday, May 25 at the River Golf and Country Club at Lake Royale.
The entry fee donation is $70 per golfer and includes green fee, golf cart and range balls.
Check in is at 8 a.m. with a 9 a.m. shotgun start. More ...

MILITARY BRIEF
Civilian Danielle R. Williams, a 2011 graduate of Northern Nash High School, recently enlisted in the United States Navy under the Delayed Entry Program at Navy Recruiting District, Raleigh.
The program allows recruits to enter the Navy and take up to one year to complete prior commitments such as high school. More ...


Ray Batchelor (at left) speaks with former teacher Annie Lee Horne (at right) at a reunion celebration on Saturday, April 25.

Former teachers join Coopers School alumni for reunion
Coopers School alumni had a special guest attend their reunion events last weekend.
Jim Eaker, a popular teacher and coach, and his wife, Peggy, came from Asheville to visit with former students.
The Class of 1962 of Coopers School held a special celebration to welcome the Eaker's prior to the larger reunion celebrations later in the evening, which included all the classes of Coopers School. More ...
Amanda Clark, Graphic Staff Writer
STUDENTS ATTEND RETREAT
Taylor McDonald of the Southern Nash High School Key Club, center front, participated with five students from Red Oak Middle School at a Builders Club Retreat held at YMCA Camp Weaver in Greensboro on April 27-28. More ...

SNHS FFA NEWS
Southern Nash FFA members competed in the East Central Regional FFA Rally on Friday, April 20th. The Agricultural Mechanics team of Clay Whitley, Tyler Kelly, Greg Ellington, Daniel Boykin and Jordan Lamm placed 3rd and will advance to State competition. More ...

KIWANIS $2500 MERIT SCHOLARSHIP AWARDED
Caroline Bell, center, a spring 2012 graduate of the International Baccalaureate program at Rocky Mount High School, is the winner of a $2500 Merit Scholarship awarded by the Rocky Mount Kiwanis Club. Accompanied by RMHS Counselor Philip Curtiss, rear, she was informed on May 1 by Kiwanis President-Elect E. L. Daughtridge, left, and Kiwanis President Ed Vann, right. More ...

SCHOLARSHIP
Ruritan's International recently awarded Stony Creek Rescue Member Ashley Shearin a scholarship to attend the EMT-Basic Academy at Nash Community College. Ruritan's International awards scholarships to local recipients to assist with educating motivated individuals in furthering their career to assist and give back to their community. More ...

Free tarps available to keep roadsides clean
Keep America Beautiful of Nash & Edgecombe Counties and Nash County Solid Waste kicks off its 2012 Tarp Awareness Campaign by offering free tarps and educational fliers to individual truck owners on May 11, 2012. Representatives from Keep America Beautiful of Nash & Edgecombe Counties and Nash County Solid Waste will be at the Nash County Landfill located at 3057 Duke Road in Nashville from 8 am to 4:30 pm. More ...

SCIENCE FUN
Northern Nash High School educators held this year's third "fun science" activity on Thursday, April 20. Educators Mr. Tom Barkalow and Mr. John Warren coordinated the bottle rocket activity which included the design process, the test process and the launch process of bottle rockets. More ...

PEACHTREE COMMUNITY NEWS
On Sunday morning, after a torrential rainy night, Peachtree folks gathered for worship at the church. Sanctuary flowers were given by the Reid Vick Family in memory of their deceased loved ones. The choir sang, "Change My heart, O God/ O for a Heart to Praise My God," under the direction of the pastor. More ...
BARBARA HARDISON
MOUNT ZION FWB CHURCH NEWS
Attendance in Sunday school today was 89. Robert Tyner welcomed everyone. Being the first Sunday of May, we sang "Happy Birthday" for everyone with a birthday this month. Miller Jones assisted Robert by passing out candy. Those with anniversaries were also recognized. More ...
ROSALENE BASS
RED OAK NEWS
Members, family, and friends of Red Oak Baptist Church traveled to Ennis Park on Sunday, April 29 for a picnic lunch. Hot dogs and beverages were provided and members brought other dishes and desserts to share. There was also time for fellowship and fun as the adults and children played various games. More ...
SUZY PEARCE
BEULAH COMMUNITY NEWS
I hope everyone had a good week. The fish fry was last Friday night and we want to thank everyone who attended. Your support and your fellowship with us is always appreciated and we hope to see you all the first Friday night next month. More ...
WILMA ENROUGHTY
The "baby" of the house is growing up
Around our house, we call it "Birthday Season."
My birthday, which I've become less inclined to draw attention to, and all three of our children's' birthdays all fall within 30 days or so each year. Lowell, the baby, ends this crazy run of celebrations in early May.
Which brings us to the first point about Lowell growing up. More ...
Mike Brantley
Please play it safe at the Blooming Festival
Once again, it's time for the Blooming Festival. We want everyone to have a good, safe, enjoyable time at the festival. We ask for everyone's cooperation to help make it a fun, safe family oriented event.
Please read and follow these tips. They are intended to ensure that everyone enjoys the festival. Also be aware that the police department strictly enforces them. More ...
GUEST COLUMN / Bill Creech, Nashville Chief of Police
High hopes for Internet service to finally reach us country folks
Living out in the country has its benefits but one of those benefits is certainly not high speed internet.
It all depends on how far out in the country you live but in my case, I live pretty far out there. Out my way, we're still using tin cans and string for telephones. To get a decent television channel, someone has to get on the roof and tin foil is involved. So you can bet, internet is hard to come by out my way. More ...
Amanda Clark
Gearing up for the Blooming Festival!
It's pretty obvious that it's time for Nashville's Annual Blooming Festival. Beautiful floral flags line our downtown streets, and some extended areas as well. Nashville's public works department has Nashville looking great. And festival committee members, along with local agencies that assist the festival, are working hard to wrap up last minute duties. More ...
Jo Anne Cooper
Backward Glances
PARADE IN DOWNTOWN – We found another photo in The Graphic's archives of a parade that was held in downtown Nashville in 1962. It looks as though it may have been part of a 4-H event. More ...
A PICTORIAL LOOK INTO THE PAST
Nash County Animal Friends' Notebook
Pet overpopulation: real or myth?
While no one disputes the fact that millions of animals are put down each year, the No Kill movement asserts that pet overpopulation is a myth. Shelter administrators, on the other hand, claim crippling numbers of dogs and cats are overloading their facilities, that we have a serious pet overpopulation problem. In a way, they're both right. More ...
From DogTime.com By Leslie Smith

DISCUS DYNAMO. Southern Nash's Asia High competes in the Girls Discus at last Wednesday's Big East Conference Track and Field Championships, which were held at Firebird Stadium in Stanhope.

Off To Regionals
STANHOPE -- Surprises were few at the annual Big East Conference Track and Field Championships, which were staged last Wednesday afternoon -- and well into the night -- at Firebird Stadium on the campus of Southern Nash High School.
As expected, Rocky Mount rolled to team victories in both the boys and girls competitions. More ...
GEOFF NEVILLE, Graphic Sportswriter

MAY SAVES THE DAY. Southern Nash's Matthew May escapes a bunker during Monday's action at the Class 3-A East Regional Golf Tournament, which was staged at Birchwood Country Club in Nashville.

THE TOUGHEST TEST
NASHVILLE -- Using links-speak, the theme for the day was 'keep the ball below the hole' for the Class 3-A East Regional Golf Tournament on Monday at Birchwood Country Club.
Birchwood's greens were slick and pin placements were difficult -- with an emphasis on placing approach shots short of the hole in anticipation of an easier uphill putt. More ...
GEOFF NEVILLE, Graphic Sportswriter

IT'S A CLOSE ONE. Southern Nash's Laeken Shores (left) retires Nash Central's Grace Joyner at first base during last Thursday evening's Big East Conference Softball Tournament Championship Game.

Central Is Sharpe
NASHVILLE -- Sharpe on the mound usually translated to sharp in the standings for the Nash Central High School softball squad.
And last Thursday, it meant another Big East Conference Tournament Championship was destined to go the Lady Bulldogs' way. More ...
GEOFF NEVILLE, Graphic Sportswriter
Huffman selected to squad
GREENSBORO -- Terron Huffman's high school football career isn't over just yet.
Huffman, a standout running back from Southern Nash, has been selected to participate in the annual North Carolina Coaches Association's East-West All-Star Football Game, slated for July 18 at historic Jamieson Stadium on the campus of Greensboro Grimsley High School. More ...
Staff Reports
County standouts hit court at region
WILSON -- Several Nash County court standouts competed in last weekend's Class 3-A Boys Tennis East Regional on the campus of Barton College.
In singles action, Northern Nash's Michael Brackett won a first-round match, defending Washington's Lee Pinkham 6-0, 6-0. More ...
Staff Reports
CLASS 3-A STATE SOCCER PLAYOFFS
CHAPEL HILL -- Listed are the pairings for the Class 3-A Girls Soccer State Playoffs. First-round matches were scheduled for either Tuesday or today. More ...
Staff Reports
Central claims 2nd place in the Big East
WILSON -- Facing a 9-0 deficit to No. 1 seed Wilson Hunt early in the Big East Conference Baseball Tournament championship game didn't get the Nash Central Bulldogs down.
They made the Warriors very uncomfortable late as Hunt survived to take the title with a 10-8 victory before a big crowd at newly-dedicated Sid Boyette Field last Thursday evening. More ...
CHARLES ALSTON, Graphic Correspondent
ECU sweeps Marshall
GREENVILLE -- Zach Wright's bases-clearing double in the bottom of the seventh broke a three-all tie and East Carolina University held on for a 6-3 victory over Marshall Sunday afternoon in Conference USA baseball action at Lewis Field inside Clark-LeClair Stadium. More ...
Staff Reports
Post 58 Legion sked finalized
ROCKY MOUNT -- Rocky Mount Coleman-Pitt Post 58 athletic officer Joe Bell has released its 2012 Senior Legion baseball schedule.
Post 58, which plays in the Area One East - North Division, will see two news teams join the division as a squad has been started in Windsor in Bertie County and in Elizabeth City. More ...
CHARLES ALSTON, Graphic Correspondent
RM to host alumni
ROCKY MOUNT -- What do Danny Talbott, Eddie Joe Lynch, Tommy Warrick, Kevin Bunn and Grant Johnson have in common?
Each of the five helped Rocky Mount High School win one of its five baseball state championships. And each is also set to be on hand as a representative of those title squads as the school will host an Alumni Baseball Game on May 19 at 4 p.m. at Gryphon Stadium. More ...
CHARLES ALSTON, Graphic Correspondent
BAR NONE
A Nash Central jumper clears this height last Wednesday during the Girls High Jump at the Big East Conference Track and Field Championships. More ...

IN THE SKY
Northern Nash's Damian Bobbitt takes his turn in the Boys High Jump during last Wednesday's Big East Conference Track and Field Championships. More ...

Mudcats split with Frederick
ZEBULON -- A long day of baseball came to an end when Carolina's Carlos Moncrief raced home to score on a wild pitch in the 10th inning of the second game of a Class A Carolina League doubleheader at Five County Stadium on Sunday evening.
The Carolina Mudcats (15-14) came away with 3-2 win against the Frederick Keys (10-17) to finish off 17 innings of play in front of 3,888. More ...
Staff Reports
Eagles sharp at SCTP state event
NASHVILLE -- The Rocky Mount Academy Eagles Fire Shooting Team competed in the SCTP State Championship for Sporting Clays on April 29.
The event was held at Rose Hill Farm in Nashville with 60 shooters participating.
Eagles Fire had 14 shooters in this event, and two squads received recognition for their accomplishments. More ...
Staff Reports
Wolfpack on a roll
RALEIGH -- No. 17 North Carolina State University extended its current baseball winning streak to nine games -- the longest since 2004 -- with a 10-7 comeback decision over CSU Bakersfield in the second half of a doubleheader Sunday at Doak Field at Dail Park on the NCSU campus.
The Wolfpack (33-12) fell behind 5-1 in the top of the fifth, before rallying to take a 6-5 lead with five runs on a pair of two-RBI doubles in the bottom half of the inning. More ...
Staff Reports
Herring signs with LC
LOUISBURG -- As a veteran standout at Louisburg High School, Devin Herring knows plenty about the ins and outs of Bull Creek Golf and Country Club.
After all, Herring, a Castalia resident, practices at Bull Creek just about every day in the spring as part of his training regimen at LHS. More ...
GEOFF NEVILLE, Graphic Sportswriter
MARGARET MULLINS
WARRENTON - Funeral services for Margaret Mullins, 79, who died on Saturday, April 28, 2012 was Saturday, May 5 at 11 a.m. at St. Paul Missionary Baptist Church with Rev. Thomas Richardson officiating. Burial followed in the church cemetery. More ...

BENJAMIN DRAKE, JR.
ROCKY MOUNT –– Benjamin Drake, Jr., 62, of Rocky Mount, died on Friday, April 27, 2012, at Nash General Hospital in Rocky Mount. More ...

RONALD LINDBURG CARTER
Ronald Lindburg Carter, 72, passed away Wednesday May 2, 2012. He was born June 30, 1939 in Nash County. He was the son of the late Raymond Clyde and Grace Collie Carter. Ronald was preceded in death by infant twin brothers, Elbert and Albert Carter, brothers, Robert Lee Carter, Sr. and Raymond Perry Carter, Sr., sisters, Mary Sue C. Manning and Irene C. Wadsworth. More ...

EDNA ELIZABETH HENRY GREER
Edna Elizabeth Henry Greer, 97, passed away on Saturday, May 5, 2012. She was born August 7, 1914 in Winnabow, NC to David Leon Henry and Guildaroy Moore Henry. She was preceded in death by her husband of 61 years, Van Buren Greer; brothers, Leon and Archie Henry; and sister, Betty Ellis. More ...

SAMUEL CARROLL MOBLEY
Samuel Carroll Mobley, 59, passed away on May 01, 2012. He was born in Martin County on February 27, 1953 to Haywood and Jean Stinnette Mobley. He was preceded in death by his father. More ...

KATHERINE WARD MOTT
Katherine Ward Mott, age 80, passed away Tuesday, May 1, 2012. She was born September 24, 1931 in Alabama to the late Ira Ward and Dell Lee Ward. More ...