Subscribe/Access
Advertisements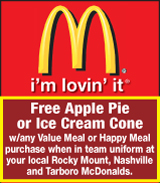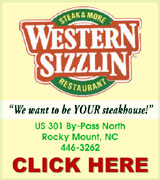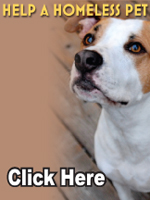 Sections
Member Options
Back
Nashville Chamber to host candidate forum
The Nashville Chamber of Commerce is hosting a candidate forum for the four candidates on the May 8th primary ballots seeking a seat on the Nash County Commissioners District Four seat.
Renee Davis, a member of Nashville's Chamber and owner of Madelyn's Flower shop, said the forum came about after a citizen requested the chamber host one. More ...
Amanda Clark, Graphic Staff Writer

ACDi staff members pose for a photo with dignitaries at last week's opening ceremony.

Town welcomes ACDi
ACDi considered several regions to expand its operations before settling on Nashville. So far, the company is happy with its decision.
Last Wednesday, ACDi celebrated its decision to open in Nashville with a ribbon cutting ceremony at its facility, formerly the home of Fawn Electronics. More ...
Amanda Clark, Graphic Staff Writer
Bailey man sentenced to prison for selling drugs
A Bailey man was sentenced to 126 months in prison last week for selling drugs.
Chief United State District Judge James C. Dever, III sentenced 22-year-old Gregory Elliot Snodgrass to 126 months imprisonment followed by three years supervised release in federal court.
On March 10, 2011, a Criminal Indictment was returned charging Snodgrass with possession with intent to distribute crack cocaine. More ...

Elm City man killed in motorcycle wreck
The NC Highway Patrol attributes speed to a weekend accident that took the life of an Elm City man.
Sgt. Eddie Thomas said Nathan Earl Dew, 65, was driving a motorcycle south on Tar River Church Road at an excessive speed when the he ran off the left side of the road and struck a culvert. Thomas said Dew was ejected from the motorcycle. More ...
Amanda Clark, Graphic Staff Writer

NEW BUSINESS IN TOWN! –– Sisters Amanda Rose and Dana Braswell recently opened Southern Swank Salon and Boutique on Boddie Street in downtown Nashville.

Southern Swank Salon and Boutique celebrates opening
Since starting her clothing boutique online in September 2001, Amanda Rose has dreamed of having a building in Downtown Nashville.
That dream became a reality a few weeks ago, as Rose opened the Southern Swank Salon and Boutique on Boddie Street in Nashville. More ...
Amanda Clark, Graphic Staff Writer
EASTER EGGS!
Sophia Reynolds fills her basket with Easter eggs at Nashville Recreation's annual Easter Egg Hunt held Thursday, April 5, at Glover Park. This is the third year Nashville Recreation and Cooley Library have teamed up to provide a morning of holiday activities. After the Egg Hunt, visitors were welcomed to Cooley Library for Easter Story Time. More ...

Girl Scouts earn Silver Awards
Brianna Bennett, Sarah Bischoff and Michaela Lowe, all of Nash County have been awarded the Girl Scout Silver Award by Girl Scouts – North Carolina Coastal Pines, which is the second highest achievement in Girl Scouting. The award symbolizes Girl Scout Cadettes' accomplishments in Girl Scouting and their community as they discover their strengths and take action to make the world a better place. More ...

Red Cross urges people to volunteer
This National Volunteer Week, April 15-21, the Frederick E. Turnage Chapter of the American Red Cross is celebrating its dedicated volunteers and partners. These volunteers power the American Red Cross, making it possible for the organization to prevent and alleviate human suffering in the face of emergencies. More ...

Girl Scouts earn Silver Awards
Lauren Dugas of Nashville and Faith Jarvis of Rocky Mount have each been awarded the Girl Scout Silver Award by Girl Scouts – North Carolina Coastal Pines, which is the second highest achievement in Girl Scouting. The award symbolizes Girl Scout Cadettes' accomplishments in Girl Scouting and their community as they discover their strengths and take action to make the world a better place. More ...

Lyons named Truman Scholar
J'Taime Lyons, of Whitakers, is one of 54 students from 48 U.S. colleges and universities who was recently named a Truman Scholar.
Lyons, a junior at Wake Forest University, was named a 2012 Truman Scholar by the Washington-based Harry S. Truman Scholarship Foundation. She is the 15th Truman Scholar at Wake Forest. More ...

North Carolina Bandmaster Association Eastern All-District Band
In the December 28, 2012 edition of The Nashville Graphic, on page 8A, there was an article and photo on Northern Nash High School band members who were selected for the North Carolina Bandmaster Association Eastern All-District Band. Information with the photograph inadvertently had some names left out. Pictured is full list of the 26 members of the Northern Nash Band who were selected for the North Carolina Bandmasters Association Eastern All-District Band. More ...

Creech speaks at PFLAG fundraiser
Jimmy Creech, author of Adam's Gift, was the featured speaker for the 2012 Annual Fundraiser of the local chapter of PFLAG (Parents, Families and Friends of Lesbians and Gays). Approximately 100 persons attended the March 27 dinner and book signing event at Benvenue Country Club. More ...

Red Oak Middle students place first in Odyssey of the Mind
Red Oak Middle School students won first place in The Odyssey of the Mind Coastal Region Tournament on March 10th in Jacksonville, NC at Northside High School and Jacksonville Commons Middle School. They scored impressively in both the problem and in the spontaneous competition.
More ...

Keep America Beautiful art show contest winners
Keep America Beautiful of Nash & Edgecombe Counties has announced winners of its 2012 Litter Art Show. With support of a $500 Community Improvement Grant from Keep North Carolina Beautiful, Inc. and NC Coca-Cola Bottlers Council, Litter Art Show winners will be awarded a plaque/medal and various prizes. More ...

Rocky Mount student inducted into Phi Beta Kappa at UNC
Phi Beta Kappa, the nation's oldest and most honored college honorary society, inducted 158 University of North Carolina at Chapel Hill students as new members on April 2.
The new members include Allen Edwin Rowe, a senior with a political science major. He is the son of Steve and Lisa Rowe of Rocky Mount. More ...

PEACHTREE COMMUNITY NEWS
Easter Sunday worship at Peachtree was well attended. Pastor Whitehouse chose as his sermon topic "Do Not Reject Jesus Christ". It was based on Acts 4: 8-12 and I Peter 2:6. The choir sang "What a Friend We have In Jesus", under the direction of the pastor. Sanctuary flowers of Easter lilies were given by Melba and Jerry Hobgood in memory of their parents. More ...
BARBARA HARDISON
MOUNT ZION FWB CHURCH NEWS
Some of the people attended the Sunrise Service early Sunday morning but I was not able to make it out that early. I move very slowly in the early morning. Those that went enjoyed the service and a time of fellowship with coffee and doughnuts after the service. Some of my early memories are attending Sunrise Services. But as we age things change. More ...
ROSALENE BASS
RED OAK NEWS
Several women from Red Oak Baptist Church attended the Adopt-a-Dorm Bible Study with the ladies in Dorm B at Fountain Correctional Center on Monday, April 2. Sue Edwards led the study. Also participating were Karen Girona, Kelly Davis, Hazel Hill, Audrey Pearce, Suzy Pearce, Marilyn Boone, and Marion Hawkins. More ...
SUZY PEARCE
BEULAH COMMUNITY NEWS
I hope everyone had a happy Easter! At Beulah we had a busy week-end. The fish fry was at the Annex on Friday night. Thank you once again for your participation and continued support and fellowship. On Sunday, we met at sunrise for a great Easter service followed by a delicious breakfast at the fellowship hall. More ...
WILMA ENROUGHTY
Halifax Resolves celebrates 236 years
On Saturday, April 7th, the Halifax Resolves Chapter of the North Carolina Society Sons of the American Revolution held a ceremony on the site of the Colonial Courthouse in Halifax celebrating the 236th Anniversary of the adoption of the Halifax Resolves.
More ...

CHECK PRESENTATION
Friends of the Harold D. Cooley Library Treasurer Howard Baker (at left) presents a check to Harold D. Cooley Library Director Alana Fisher (at right) for the library's computer software upgrade. More ...

Military News
Civilian Kathryn D. Hall, a 2010 graduate of Northern Nash High School, recently enlisted in the United States Navy under the Delayed Entry Program at Navy Recruiting District in Raleigh.
The program allows recruits to enter the Navy and take up to one year to complete prior commitments such as high school.
More ...

Relay for Life News & Events
TEAM FUNDRAISERS
Charity Basketball Game : Social Union Baptist Church is sponsoring a basketball game to benefit Relay for Life Wednesday, April 18 at Northern Nash High School at 6:30 p.m. Come see the alumni team run the court with the Area Big East Coahces! Donation $3. Call 903-3719 or 904-1125 for more information. More ...

Annual birthday letter to my daughter
Dear Holly,
There is a really scary birthday of yours for me. It is your 12th. That means we are past the point of no return in less than a year now — you will be a teenager. May God have mercy on our souls.
Apparently, I am not as old as I feel sometimes. That's because I can still remember the day you were born, the first time I held you. You were the most perfect thing I had ever seen. You still are. More ...
Mike Brantley
Womanless pageant helps fight cancer
I wasn't sure what to expect when I walked into the doors of Spring Hope Elementary School's gym. I was covering the school's annual Womanless Pageant, which is a fundraising event for Relay for Life and this year was my first time actually going to the event. In the past, the pageant has conflicted with my schedule and I've had to get someone else to go to it but this year, I was able to attend. More ...
Amanda Clark
Oak Level is paying its fair share of taxes
I would like to make a comment about the City of Rock Mount Officials saying the people of Oak Level Community are not paying their fair share of taxes for using the services in the City. I talked to Peter Varney, the Assistant City Manager, last week and asked him about the new roads that are being built in the city. They are being built by NC DOT so that is our tax money. More ...
Letters to the Editor:
Please support Nash Community College May 8th
If you have never sought the advice of an accountant or had to have a document notarized, you have been fortunate. If you have never had your electricity restored by a line technician, your HVAC repaired by an electrician or a 'problem' solved by a licensed plumber, you have been lucky. More ...
Letters to the Editor:
I vote no to NCC Bond
Allow me to add my "NO" vote to the question of another $9.5 million in new county debt for Nash Community College. Almost all public officials will be clamoring for a yes vote for the proposed expansion. We really need to consider what we want from a community college, what we need, what we can afford and what needs to be left to other entities. More ...
Letters to the Editor: - 1 opinion posted
Nash County Animal Friends' Notebook
One day this week, there were no photos taken of the Nash County Animal Control Shelter pets so that we could help save them. We had no available photographer due to various reasons and even I was tied up. We were lucky to get an inventory! How can we promote without photos? We really cannot, but we tried.
More ...
Carol Vierela, Nash County Animal Friends

MAKING A SACRIFICE. Rocky Mount Academy's Andrew Weatherly attempts a sacrifice bunt during Monday's game against Franklinton as part of the annual Louisburg Easter Classic Baseball Tournament.

EAGLES FALL TO FHS
LOUISBURG -- A Cooke's special creation proved to be too much for Rocky Mount Academy in opening-day action of the Louisburg Easter Classic Baseball Tournament.
Franklinton's Aaron Cooke kept RMA off-balance with his mix of pitches, and he would finish with a shutout as part of the Red Rams' 3-0 decision over the Eagles on Monday afternoon at Louisburg's Warrior Field. More ...
GEOFF NEVILLE, Graphic Sportswriter

AMERICA'S PASTIME IS HERE IN NASHVILLE. LBJ Chevrolet continues to support the Nashville Recreation Department through the Chevy Youth Baseball Program.

LBJ Supports Nashville Rec
NASHVILLE -- LBJ Chevrolet has once again partnered with the Town of Nashville's Recreation Department for the national Chevrolet Youth Baseball program.
Through the program, LBJ provided new equipment, instructional clinics, a monetary donation and an opportunity to raise an additional $10,000 through a Chevrolet vehicle sweepstakes. More ...
Staff Reports
Southern will host Bulldogs
STANHOPE -- Following time off for Spring Break, Southern Nash High School's girls soccer squad will resume its 2012 campaign today at home against Nash Central.
First kick for the Big East Conference match is slated for 5 p.m.
Southern had been on a four-match losing skid before recovering with a 4-2 decision against non-league foe Wilson Beddingfield. More ...
Staff Reports
Big East Conference wrestlers honored
NASH COUNTY -- Southern Nash's Reggie Huff came within one victory of perfection during his star-studded 2011-12 season.
Huff, a 182-pounder, reached the finals of the Class 3-A State Individual Championships in February before falling 13-4 to Union Pines' Michael Brennan at the Greensboro Coliseum. More ...
GEOFF NEVILLE, Graphic Sportswriter
Mudcats rally to win
ZEBULON -- After seeing an eight-run lead erased by Winston-Salem, the Carolina Mudcats rallied with two in the bottom of the ninth inning to win the game and the series 10-9 in front of 2,298 on Sunday afternoon in Class A Carolina League baseball action at Five County Stadium.
Clayton Ehlert (1-0) picked up the win in relief. More ...
Staff Reports
Seniors saluted at North Carolina Wesleyan
ROCKY MOUNT -- The North Carolina Wesleyan College baseball team honored its 2012 senior class last Saturday afternoon prior to the Bishops' regular season finale with Methodist, capping a three-game homestand that had begun on Thursday. More ...
Staff Reports
ECU settles for tie
GREENVILLE -- No. 27 East Carolina University (22-8-1, 6-2-1) scored three runs in the bottom of the seventh to tie Houston, 4-4, in last Saturday morning's series finale, and the baseball game was called with the score knotted at four after 12 innings due to Conference USA travel rules.
With the tie, ECU had its six-game win streak and nine-game home win streak halted. More ...
Staff Reports
State falls to Terps
COLLEGE PARK, MD. -- No. 13 North Carolina State University rallied from a 6-3 deficit in the top of the ninth, before eventually succumbing 7-6 to Maryland in an 11-inning, series-deciding baseball game at Bud "Turtle" Smith Stadium on Sunday.
Chris Diaz hit the score-tying RBI single, part of a 2-for-5, one RBI, one run day with a double. More ...
Staff Reports
NC Wesleyan wins tennis championship
ROCKY MOUNT -- For the first time in program history, the North Carolina Wesleyan College's women's tennis team has captured a share of the USA South Regular Season Title.
The Bishops did so by tallying a thrilling 6-3 victory over Methodist University on Monday afternoon at the Slick Family Foundation Tennis Complex on the NCWC campus in Rocky Mount. More ...
Staff Reports
TOUGH LUCK
Lucas Bayless pitched well but took the loss for Rocky Mount Academy during Monday afternoon's tournament loss against the Franklinton Red Rams. More ...

Rocky Mount's Downtown Alive begins Friday, May 4
Free outdoor concerts, theatre for the kids, an exhibition of classic cars and much more will be showcased during the City of Rocky Mount's annual Downtown Alive Series. From May 2012 to Sept. 2012, the City will be alive. The Harambee Festival will kick off this year's series of events. On Friday, May 4, 2012 from 5 p.m. to 10 p.m. and on Saturday, May 5, 2012 from 11 a.m. to 8 p.m., enjoy live music, vendors, activities and food. More ...

ANGELA ANITA ARMSTRONG
ROCKY MOUNT ––Angela Anita Armstrong, 50, of Rocky Mount, died on Wednesday, April 4, 2012 at UNC Hospitals in Chapel Hill. More ...

WILLIAM HENRY THORNE, JR.
ROCKY MOUNT - Mr. William Henry Thorne, Jr., 75, of Rocky Mount, died on Tuesday, April 3, 2012, at Vidant Medical Center, (formerly Pitt Medical Center), in Greenville. More ...

WILLIAM CLARK BELL, SR.
William Clark Bell, Sr., 69, passed away Sunday April 8, 2012. He was born March 28, 1943 in Elkins, West Virginia. William was the son of the late William Ray and Cory Bell. He was preceded in death by his wife, Wilma Jean Creekmore Bell and five brothers and sisters. More ...

BERNARD FLOYD MANNING JR.
Bernard Floyd Manning Jr., 76, passed away on Saturday, April 7, 2012. He was born April 12, 1935 in Spring Hope to the late Bernard Floyd Manning, Sr. and Lela Bullock Manning. He was also preceded in death by his wife, Louise Manning and his sister, Peggy Beecham. He is survived by his son, Bernard F. Manning III, his daughters, Becky Manning Skinner and Sandy Manning, his brother, Tim Manning and wife Michelle, four grandchildren, and two great-grandchildren. More ...

JAMES BENNETT BISSETTE
James Bennett Bissette, 82, passed away Wednesday April 4, 2012. He was born January 9, 1930 in Nash County. He was the son of the late Frank Alphys and Myrtie Patterson Bissette. J.B. was preceded in death by a son, Carl Ray Bissette, two brothers, A.J. and Bobby Bissette and one great-granddaughter, Carolyn Nicole Mitchell. More ...

MAVIS C. EDWARDS
Mavis C. Edwards, 81, passed away on April 6, 2012. Born in 1930 to William Alfred and Eula Greene Coppedge, she was preceded in death by her husband James Carl Edwards and their son, Ronnie Carl Edwards; brothers Duard, Wayne, Otha, and Clavis Coppedge; and sisters Thelma Moore and Pauline Strickland Whitley. More ...

RANDY LEVON ELLIOTT
ROCKY MOUNT - Mr. Randy Levon Elliott, 22, of Rocky Mount, died on Monday, April 9, 2012, at Nash General Hospital in Rocky Mount. More ...

CAROLYN ARRINGTON
CHARLOTTE - Ms. Carolyn Arrington, 53, of Charlotte, North Carolina, and formerly of Rocky Mount, died on Sunday, April 8, 2012. More ...

JAMES HENRY RICHARDS
Rocky Mount - Mr. James Henry Richards, 83, of Rocky Mount, died on Sunday, April 8, 2012, at Nash General Hospital in Rocky Mount. More ...