Subscribe/Access
Advertisements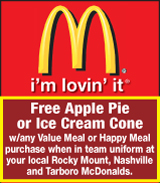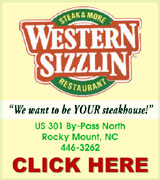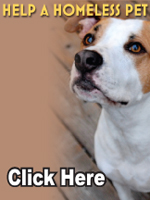 Sections
Member Options
Back
Nash mulls $58 million capital projects plan
Capital projects were discussed by Nash County Commissioners during a special work session held last Thursday.
The project requests totalled over $58 million and were grouped into three categories; critical, high and needed. More ...
Amanda Clark, Graphic Staff Writer
I-95 tolls get resistance from public
The North Carolina Department of Transportation (DOT) is considering tolling I-95 to help pay for needed improvements on the aging interstate.
A public hearing was held in Rocky Mount last week to seek citizen input on the plan. Though most who attended seemed to agree that improvements to I-95 were needed, many didn't like the idea of tolls. More ...
Amanda Clark, Graphic Staff Writer

U.S. Marshal Scott Parker swears in around 70 law enforcement officals from Nash, Franklin and Warren Counties.

Operation Sentry checks sex offender compliance
Over 274 registered sex offenders in Nash, Franklin and Warren Counties received a surprise visit from area law enforcement officers last Wednesday morning as part of Operation Sentry, a sex offender compliance operation.
The U.S. Marshals Violent Fugitive Task Force, conducted Operation Sentry, swearing in officers from various state and local agencies as U.S. Marshals.
More ...

Nash okays $9.5 million NCC bond order
Nash County Commissioners approved a $9.5 million bond order last week that will pave the way for a new Continuing Education and Public Services facility at Nash Community College.
The $9.5 million is less than the $12.9 million Nash Community College officials initially requested. The remaining cost of the project will have to be funded through private donations and grants. More ...
Amanda Clark, Graphic Staff Writer
County election districts change
The Nash County Board of Elections will begin sending out postcards to registered voters this week with information on their new electoral districts.
Nash County Board of Elections Director John Kearney said around 60,000 postcards are set to go out starting Wednesday. More ...
Amanda Clark, Graphic Staff Writer

First grader Amber Patterson reads to Zeus at Coopers Elementary School prior to the start of a retirement celebration that honored Zeus's 10 years of service to the school as a reading therapy dog.

Reading Therapy Dog, Zeus, retires from Coopers School
Reading won't be the same at Coopers Elementary School, at least for a while.
Students and staff said goodbye to Zeus, the school's reading therapy dog, on Friday morning during a special retirement party.
Zeus has been helping Coopers Elementary students read for the past 10 years. More ...
Amanda Clark, Graphic Staff Writer
Local woman celebrates 100 years
Lucille Moore of Nashville celebrated her 100th birthday on Saturday with her closest family and friends.
Moore's family decided to host a party for Moore at Social Union Baptist Church, where her daughter, Betty Knight, attends.
"One hundred is special so we just decided we'd do it," Moore's son, Calvin Moore, said. "You don't get 100 but one time." More ...
Amanda Clark, Graphic Staff Writer
Red Cross responds to numerous fires
If anyone doubted that recent colder weather increased the risk of house fires need only look at statistics from the Frederick E. Turnage Chapter of the American Red Cross. During the July 1, 2011, to Feb. 14, 2012, period, chapter volunteers responded to 77 fire calls in Nash, Edgecombe, Wilson, Halifax and Northampton counties. Those 77 fires affected 258 people who were living in the homes that caught fire. More ...

Cedar Grove students raise money for leukemia, lymphoma
Students at Cedar Grove Elementary School are taking their character trait for the month of February seriously.
Each month, K-5 schools in the Nash-Rocky Mount School system have a character trait they focus on as part of the Character Education Program. The character trait for February is caring. More ...
Amanda Clark, Graphic Staff Writer
Cedar Grove students recognized during assembly, pics 1
Cedar Grove recognized its Terrific Kids recently during an award's celebration at the school. Pictured on the front row (L-R) is: Jacqueline Rodriguez, Ethan Height, Kabijah Hill, Ava Cardenas, Ja'Tayvius Hardy Avent and Saveon Yarborough. On the back row (L-R) is: Jahlen Mann, Allison Roberts, Jaydin Richardson, Chasity Richardson, Zackery Murphy, Chyna Smith and Guidance Counselor Karen Pearce. More ...

New N-RMS Board District boundaries approved
This November, voters will select public school board members based on a new map, pending approval by the NC Department of Justice (NCDOJ). Changes to current school board district lines means that many voters will find a different board member representing their interests next school year. More ...
Michele A. Cruz, Graphic Correspondent
Middlesex Powell Clinic celebrates ribbon cutting
Nash Heath Care, in cooperation with Vidant Health, held a ribbon-cutting and open house celebrating the opening of the Middlesex Powell Clinic. Located off of Highway 231 South, this 5,600-square-foot primary care/urgent care clinic offers diagnostic services including lab tests and basic radiology.
Officials from the Nash Health Care Board of Commissioners and officials representing southern Nash County participated in the event. More ...
1 opinion posted
Nashville Board delays development of UDO
Nashville's Town Council agreed to delay the creation of a Unified Development Ordinance (UDO) until more funding was available in the town's budget.
The UDO was brought up at the board's annual retreat, held in January. Creating a UDO at the staff level was one of several goals and objectives the board had. More ...
Amanda Clark, Graphic Staff Writer
United Way seeks new leader
With impending changes on the horizon for United Way Tar River Region, a transition committee has been set to lead the organization through the February departure of their executive director, Ginny Mohrbutter. Announced earlier this month, Mohrbutter will leave the organization to join Cummins-Rocky Mount Engine Plant as their Community Engagement Leader, after an-almost six year tenure of leading the organization to new heights, raising close to $7.2 million dollars. More ...

NCC CELEBRATES DIVERSITY MONTH
Nash Community College students put their knowledge to the test this week with Black History Month Jeopardy. The Student Government Association sponsored the event with cash prizes and lunch. More ...

Local chapter of American Red Cross seeks support during Red Cross Month
During March, the American Red Cross is asking everyone to help people in need by supporting the lifesaving services it provides.
"Please remember those who need our help and support the Red Cross by making a donation, becoming a volunteer, taking a class, or giving blood," said Lynwood Roberson, regional executive for the American Red Cross in eastern North Carolina. More ...


WINNER – Destiny Styles wins the 2012 Youth of the Year Award from the Boys & Girls Clubs of Nash/Edgecombe Counties.

2012 YOUTH OF THE YEAR CEREMONY
The Boys & Girls Clubs of Nash/Edgecombe Counties held its annual Youth of the Year Ceremony last week recognizing several young men and women for their achievments.
The 2012 award was presented to Destiny Styles, 15, of the Lucy Ann Boddie Brewer Unit in Rocky Mount. She has been a member of the club for six years and is a student at Rocky Mount High School. More ...

2012 YOUTH OF THE YEAR CEREMONY, pics 2
THANK YOU – Gloria Wiggins-Hicks is honored with the Distinguished Service Award for 2012. She is the board chair for the Boys & Girls Clubs of Nash/Edgecombe Counties. Standing with her is (at left) former Director of Operations Tony Orr, and (at right) new Executive Director Ron Green. More ...
Graphic Photos by Jo Anne Cooper
2012 YOUTH OF THE YEAR CEREMONY, pics 3
DONATION – Kevin Harris of RBC Bank presents a check to Board of Directors Chairperson Gloria Wiggins - Hicks for $10,000 as a donation to the Nash/Edgecombe Boys & Girls Clubs. Kevin also serves on the board of directors of the organization. More ...
Graphic Photos by Jo Anne Cooper

Christian Pridgen helps stock the shelves at Faith Christian Ministries.

Local Scouts sponsor food drive, fill local food bank
Scouts in the East Carolina Council, Boy Scouts of America participated in "Scouting for Food" on Saturday, February 11. This is the single largest one-day food drive in the nation.
Historically, Scouts in the East Carolina Council collect over 80,000 pounds of food items to be distributed to agencies in 20 eastern NC counties east of Interstate 95. "Scouting for Food" is part of the national "Good Turn for America." More ...

Wright receives Doctorate Degree
William Thomas Wright, Jr. received a Doctorate Degree in Educational Administration and Supervision from North Carolina State University during the Fall 2011 semester.
Wright is a 1983 graduate of Northern Nash High School. He graduated at 16 years of age and at that time, was the youngest graduate in the school's history. More ...

NCC recognizes faculty and staff
Nash Community College is pleased to announce the following faculty and staff members were recently honored with the 2012 National Institute for Staff and Organizational Development (NISOD) award. As a member of NISOD, the College has been honoring faculty, staff and administrators with this award of recognition annually since 1992. Recipients are selected based on their proven commitment to high performance and extraordinary service to Nash Community College, its students, and the community. More ...

Baskerville's Kendrick Alston named Outstanding Math Teacher of the Year
Kendrick Alston, mathematics teacher at Baskerville Elementary School, was honored at the annual conference of the North Carolina Council of Teachers of Mathematics (NCCTM) as the Outstanding Elementary School Mathematics Teacher for Nash-Rocky Mount Public School System. The Department of Public Instruction commended Alston for his excellence in the classroom and applauded him for receiving this noteworthy honor deserving of statewide recognition. More ...

YOUTH OF THE MONTH
Taylor Lewis was selected as the Youth of the Month for January for Nashville's Boys and Girls Club. Taylor attends Nash Central Middle School and enjoys participating on the step team. While at the Boys and Girls Club, Taylor is always working hard to be a role model. More ...

ENGAGED
Jeffrey Alvin Bone of Sandy Cross and Tracy Garnet Owens of Whitakers announce the engagement of their daughter, Emily Joyce Bone of Elm City to Juan Carlos Lemus, the son of Jorge & Blanca Lemus of Falls Church, Va. The bride-elect is the granddaughter of Jennette Cantrell of Rocky Mount and the late Alvin L. Bone of Sandy Cross, and the late Joyce Stanley Pope of Rocky Mount. More ...

Wooten to serve as 2012 National Youth Delegate
Morgan Wooten, a student at Nash Central High School has been selected to represent North Carolina as a National Youth Delegate to the 2012 Washington Youth Summit on the Environment at George Mason University.
Morgan joins a select group of only 250 students from all over the country honored with the opportunity for an intensive study of leadership in environmental science and conservation. More ...

HONORING NURSES
Perianesthesia nurses at Nash Health Care were recognized by Rocky Mount Mayor David Combs in honor of Perianesthesia Nursing Week. These nurses help patients undergoing surgery or procedures that require sedation. More ...

Nash Health Department staff recognize American Heart Month
People across the nation donned their brightest, boldest red outfit nn Friday, February 3. This year the Nash County Health Department joined those ranks.
 National Wear Red Day is observed every year as a day for everyone to show their support for women's heart disease awareness. More ...

Rocky Mount Deltas announce new officers
The Rocky Mount Alumnae Chapter of Delta Sigma Theta Sorority, Incorporated announces officers and public service plans for the 2011-2013 biennium. Established on April 4, 1947, the Rocky Mount Chapter has provided over 60 years of public service and social action to the communities of Nash and Edgecombe Counties in eastern North Carolina. More ...

MILITARY NEWS
Army Pvt. Richard A. Kenney has graduated from basic infantry training at Fort Benning, Columbus, Ga.
During the nine weeks of training, the soldier received training in drill and ceremonies, weapons, map reading, tactics, military courtesy, military justice, physical fitness, first aid, and Army history, core values and traditions. More ...

Nash County Blood Drives for February and March 2012
Wednesday, February 22 from 12 until 4 p.m. at Wesleyan College in the Hartness Wellness Building, N. Wesleyan Boulevard, Rocky Mount
Wednesday, February 22 from 11:30 a.m. until 4:30 p.m. at the Highway Diner, 910 N Winstead Avenue, Rocky Mount More ...

Evangelistic meetings to be held at Rocky Mount church
Evangelist Aaron Coffey will be coming to Rocky Mount March 4-9 to conduct special evangelistic meetings at Westview Baptist Church, 3408 Sunset Avenue. Service times will be 11:00 am and 6:30 pm on Sunday, March 4 and at 7:00 pm March 5-9.
Aaron is a native of Rocky Mount.
More ...

PEACHTREE COMMUNITY NEWS
It was a rainy winter day as folks gathered at Peachtree for worship. Pastor Whitehouse chose as his topic "The Most Dangerous people in the Church". It was based on the parable of the "Wheat and the Tares" found in Matthew 13. He said that they are the people in the church who do not truly accept and trust Jesus. They are dangerous because they want to do God's work, within their own strength. More ...
BARBARA HARDISON
RED OAK NEWS
Red Oak Baptist Church is collecting items and Christian literature for the lifeboxes to be sent to someone in the military Deadline for contributing theese items is Feb. 28.
There will be a movie night for adults and children on Feb. 26 at Red Oak Baptist Church. More ...
SUZY PEARCE
BEULAH COMMUNITY NEWS
We had a lot of heavy hearts at Beulah Church of Christ. One of our members and life-time Christians has left us to go to her reward in heaven. Mrs. Lois Hedgepeth was a loving friend to anyone who ever met her. There are just no words to explain what her life meant to all her family and friends. More ...
WILMA ENROUGHTY
If everybody is special, there's nothing special
I came to realize I was a "bad parent" the first year one of my kids played youth sports.
I was approached by a parent near the end of the season and told that this parent had checked around for prices on trophies for the kids. This was a league in which the kids were deemed so young, the score was not even kept — it was supposed to be a "learning the game" experience. More ...
Mike Brantley
Riding with the law renews my respect for their job
Last week, I had the opportunity to ride along with the Nash County Sheriff's Office during a special operation called Operation Sentry.
The operation was one where law enforcement from the U.S. Marshals Office and the Franklin, Nash and Warren County Sheriff's Offices went out and verified that all registered sex offenders were in compliance. More ...
Amanda Clark
Citizen urges public to vote no to community college bond referendum in May primary
Dear Nash County Voter,
Whatever the reason (constituent requests, complaints, a temporary return to fairness), the Nash County Commissioners are allowing residents to have a say in the next proposed bonded indebtedness for the county. It seems that the Community College desires another building. Though the final cost hasn't been disclosed, it should end up around $9 million dollars. More ...
Letters to the Editor:
Honesty is still alive and well in Nashville
On Tuesday February 14, 2012 I missed my wallet. It had all my credit cards, ID and money. I had attended a meeting at Nashville Baptist Church the night before but remembered picking it up as I left. At approximately 10am my neighbor called me at work to say one of our sanitation workers (Calvin) was at her door with my wallet and everything was in it. More ...
Letters to the Editor:
Backward Glances
FAMOUS SHOT –– Ann Batts of Nashville shared this photo with The Graphic. Pictured is Nashville Recreation Department Director Jim Glover playing basketball for the Northern Nash Knights in 1974. Playing defense against Glover for the Rocky Mount Senior High Gryphons is Phil Ford. More ...

Nash County Animal Friends' Notebook
Is It BAD to Fix Your Pet Early?
From PetEducation.com: In the United States, most dogs and cats are spayed/neutered between 5 and 8 months of age. To try to control pet overpopulation, many animal shelters have started to spay/neuter all animals before they are adopted. More ...
Carol Vierela, Nash County Animal Friends

GIVE HIM A HAND. Northern Nash's Corey Johnson (left) competes in a match as part of last Saturday's action at the Class 3-A East Regional Wrestling Tournament at the Rocky Mount High School Gymnasium.

NASH ON THE MARK
ROCKY MOUNT -- Great expectations met even greater results for Nash County wrestlers during last weekend's Class 3-A East Regional Tournament.
The event, which was staged at the Rocky Mount High School Gymnasium, featured five county champions -- including two for the host Gryphons. More ...
GEOFF NEVILLE, Graphic Sportswriter
Northern's McCarthy claims prestigious award
RED OAK -- Like any strong educator/coach, Northern Nash's Joe McCarthy doesn't judge success just by his career win-loss record.
Instead, the broad landscape of McCarthy's features a showcase of young lives touched -- both on and off the soccer field. More ...
GEOFF NEVILLE, Graphic Sportswriter
Mudcats will host Job Fair
ZEBULON -- The Carolina Mudcats will host a job fair March 3 from 10 a.m.-2 p .m. at Cattails Restaurant at Five County Stadium in Zebulon.
Live interviews will be conducted on site for various game-day positions.
The following positions are available: Food & Beverage Services, Picnic Staff, Usher, Parking Attendant, Lady Mudcat, Souvenir Store Cashier, Stadium Clean Up, Ticket Taker, Ticket Seller and Bat Boy. More ...
Staff Reports

BIG EAST BOYS ALL-TOURNEY TEAM

RM Takes League Titles
RED OAK -- Rocky Mount's J'Kyra Brown just would not be denied.
The East Carolina University-bound junior put her team on her back and carried the Lady Gryphons to an astounding 59-55 come-back overtime victory over Northern Nash last Friday in the Big East Conference Tournament finals on the Lady Knights' home floor. More ...
CHARLES ALSTON, Graphic Correspondent
Strong playoff start for Nash Co. squads
DUDLEY -- All six Nash County high school basketball teams that made it into the postseason advanced into the second round of the NCHSAA Class 3-A State Basketball Playoffs Monday evening -- including Southern Nash's boys.
The Firebirds, seeded No. 11 in the East sectional bracket, recorded their first NCHSAA 3-A playoff victory in several years with a 57-51 upset victory over No. 6 Southern Wayne. More ...
CHARLES ALSTON, Graphic Correspondent
NCWC claims series
ROCKY MOUNT -- The Battling Bishop baseball team from North Carolina Wesleyan College picked up three wins last weekend, hosting a four-game set with Polytechnic Institute of New York in Rocky Mount.
Wesleyan got stellar pitching performances from Kaleb Wessell and Hatteras Brooks last Friday night en route to 15-0 and 7-2 wins, while the Bishops bounced back from a 1-0 loss last Saturday with a 22-4 victory in the series finale. More ...
Staff Reports
MORE REGION HIGHLIGHTS, pics 1
REGIONAL HEROES. Among the Nash County competitors at last weekend's Class 3-A East Regional Wrestling Tournament at Rocky Mount High School were Northern Nash's Denzel Perry. More ...

MORE REGION HIGHLIGHTS, pics 2
REGIONAL HEROES. Among the Nash County competitors at last weekend's Class 3-A East Regional Wrestling Tournament at Rocky Mount High School were Northern Nash's Dashawn Taylor. More ...

A SPECIAL SHOUT OUT FOR SNHS
Southern Nash head coach Eddie Coble (left) encourages one of his performers during action last Saturday at the Class 3-A East Regional Wrestling Tournament, which was held at the Rocky Mount High School Gymnasium. More ...

Drake honored by LC
LOUISBURG -- Fitting that the updated men's basketball digs at Holton Gymnasium will now be known as the J. Enid Drake Locker Room.
After all, nobody has spent more time inside that room than Drake, the Hall of Fame coach whose career at LC spanned over five glorious decades. More ...
GEOFF NEVILLE, Times Sportswriter

RELAY EXCELLENCE FOR RMA. Members of the Rocky Mount Academy Boys 400 Freestyle Relay foursome are (back, l to r) Cameron Anderson and Phillip Ward; (front, l to r) Colby Kirkpatrick and Samuel Lane.

More success for Eagles
CARY -- Rocky Mount Academy continued its strong swim campaign by faring well at the Eastern Plains Independent Conference Championships.
The event was held Feb. 7 at the Triangle Aquatic Center in Cary.
RMA's girls claimed third place in the overall standings, while the boys squad was the fourth-place finisher. More ...
Staff Reports
Pirates kick off '12 campaign
GREENVILLE -- Timely hitting and superb pitching helped No. 22 East Carolina University (3-0) to a doubleheader sweep against Milwaukee (0-3) Saturday afternoon at Lewis Field inside Clark-LeClair Stadium.
The Pirates, who claimed their second straight opening-season series sweep, walked away with a win in game one, 16-1, and used a four-run seventh taking game two, 6-3. More ...
Staff Reports
CHARLES BENJAMIN AYCOCK
Charles Benjamin Aycock, 74, passed away Wednesday, February 15, 2012. He was born in Nash County on September 27, 1937, son of the late Lee Pope and Annie Grace Leonard Aycock. More ...

EMMA LEE PRICE RADFORD
DORTCHES - Emma Lee Price Radford, 87, passed away Sunday, February 19, 2012. She was born September 15, 1924 in Nash County, daughter of the late Henry Patrick Price and Ruby Pearl Cooper Price. She was preceded in death by her husband, Bruce Radford; her daughter, Janie Radford Dwyer and her brother and sister-in-law, Jack Washington Price and Christine Vester Price. More ...

NORMA FAYE STRICKLAND PITT
Norma Faye Strickland Pitt passed away on February 19, 2012. She was born on March 2, 1925 in Nash County, the daughter of the late John Richard Strickland and Eva Steckert Strickland. More ...

GEORGE DOZIER
George Dozier age, 97, passed away on February 15, 2012 in the Nash General Hospital. He was born on April 28, 1914 in Nash County to the son of the late Joseph Ernest and Lula Proctor Dozier. More ...

JOSEPH RICHARDSON
ENFIELD - Funeral services for Joseph Richardson, 73, who died Monday, Feb. 13, 2012 were Saturday, Feb. 18, at 2 p.m. at Faith Baptist Church. Burial followed in the Faith Baptist Church cemetery with Rev. Linwood Richardson officiating. More ...

JAMES WILLIAM "BUNK" BOONE
ELM CITY - James William "Bunk" Boone, Senior Master Sergeant, USAF (Ret) of Coopers Community, died February 20, 2012, at the age of 80, after a long illness. He was preceded in death by his parents Frank High and Mahala Taylor Boone; four brothers, Dyke F. Boone, J. Randolph Boone, Lee Otha Boone, Sr., T. Monroe Boone; and by five sisters, Gertrude Moss, Murdie Murray, Julie B. Baker, Christine Boone, and Reba Boone. More ...