Subscribe/Access
Advertisements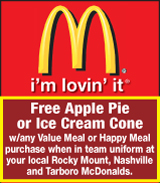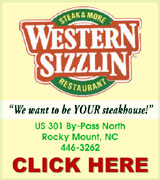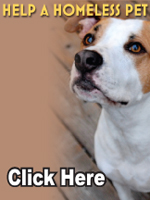 Sections
Member Options
Back
Local man imprisoned for Ponzie scheme
James Edward "Ed" Whitley was sentenced to 120 months in prison last Wednesday on charges of money laundering and wire fraud.
Whitley, who has a Greensboro address but also has ties to Nashville, was sentenced in federal court by United States District Judge Louise W. Flanagan. Whitley's 120 month prison sentence will be followed by three years supervised release.
More ...
Amanda Clark, Graphic Staff Writer
Local teens arrested for vandalism
Four Nash Central High School students were arrested on Monday in connection with a vandalism at Faith Christian School
The private school received extensive damage during the vandalism, which occurred early Tuesday morning, January 17. More ...

GREAT ESCAPE
GREAT ESCAPE WINNERS – Third graders at Coopers Elementary School received a special visit from Sparky the Fire Dog last Tuesday at the school. The visit was a part of an annual award's presentation, where Coopers Fire Fighters present plaques to winners of its Great Escape contest. Each year, during Fire Prevention Week, fire fighters visit the school and speak with students about fire safety. More ...

Nashville woman charged with breaking into bank
Nashville police have charged a local girl with breaking and entering after she broke into Southern Bank.
According to police reports, 21-year-old Shanee' Renee Arrington threw a brick through the back door of the Southern Bank on Barnes Street around 3 a.m. last Wednesday. Arrington made entry into the business but once the alarm sounded, Arrington fled the scene. More ...

Public hearing set for new school board districts
Nash-Rocky Mount School Board members have agreed on the redrawn district lines for board members and will hold a public hearing before voting on the new maps.
The board has been discussing the new maps for several months, making changes to accommodate each board member's request but also making changes that will stay within guidelines of the law. More ...
Amanda Clark, Graphic Staff Writer
Nashville Opry is set for Saturday night at Nash Arts
The 34th Annual Elsie Clark Memorial Nashville Opry will kick off at 6 p.m. this Saturday night, January 28. This year's event will be held at the Nash Arts Center in downtown Nashville.
This is the second year the event has been held at Nash Arts and has been co-sponsored by the Nashville Business and Professional Women's (BPW) Club and Nash Arts. More ...
Amanda Clark, Graphic Staff Writer
Terminated worker returns with knife
A Nashville woman who was recently fired from Atlantic Natural Foods was arrested last week after returning to the business with a knife.
According to Nashville Police Chief Bill Creech, 23-year-old Shekella Harris went to Atlantic Natural Foods, which is located in Nashville's Business Park around 4:30 p.m. last Monday, January 16. More ...
Amanda Clark, Graphic Staff Writer
Telethon to benefit Christian Fellowship Home
Money raised this weekend during a live telethon will help Christian Fellowship Home continue its mission of providing shelter for recovering alcoholics and addicts.
The telethon is hosted by WHIG-TV and will be held on Sunday, January 29 from 1 until 5 p.m.
Christian Fellowship Home was started in 1974 by a group of recovering alcoholics. One of the founders of the home included Nashville's J.B. "Tommy" Thomason. More ...
Amanda Clark, Graphic Staff Writer
Chamber hosts ribbon cutting for Ward Specialty Pharmacy
A ribbon cutting was held on Friday morning for Ward Specialty Company, formerly known as Ward Drug Company.
Ward Drug Company announced in late November 2011 that it was selling its prescription side of the business to CVS Pharmacy and changing its name to Ward Specialty Pharmacy. More ...
Amanda Clark, Graphic Staff Writer
NRMS Board prioritizes list of capital projects
In an informal vote at their work session Monday night, the Nash-Rocky Mount Schools (NRMS) board prioritized their top capital projects. Heading the list are Swift Creek Elementary cafeteria and kitchen additions and renovations totaling $2.4 million, Cedar Grove Elementary additions totaling $1.9 million, and $2.3 million to transform the old Rocky Mount high into a middle school campus. More ...
Michele A. Cruz, Graphic Correspondent

Caleb Fleshood, Pet Consultant/Dog Trainier with Invisible Fence Brand, demonstrates how to use the pet oxygen mask on Duffy.

Company donates pet oxygen masks to Nash Fire Departments
Nash County fire fighters will now be equipped to save a pet's life in the event of smoke inhalation during a house fire, after a company donated pet oxygen masks to all Nash County Fire Stations.
Invisible Fence Brand recently donated masks to all Nash County Fire Stations during a special presentation, which included a demonstration on how to use the pet oxygen masks. More ...

NASHVILLE POLICE BRIEFS
ARRESTS
Shanee Renee Arrington - 1/18/2012 - charged with breaking and entering
Brittany Coley - 1/20/2012 - charged with failure to appear and larceny
Lewis Shamir Richardson, Jr. - 1/22/2012 - charged with drunk and disruptive More ...

Fundraiser
Nash County Animal Hospital raised $164 over the holidays for the SPCA Alliance of Nash County. The animal hospital held a fundraiser where people could purchase lights for a Christmas tree that was displayed outside the veterinarian office. The lights were purchased in memory or in honor of their four-legged friends. More ...

KIWANIS STUDENT OF THE WEEK
Northern Nash High School student Haley Cobb was recently named the student of the week by the Rocky Mount Kiwanis Club. She was recognized at the club's January 19 luncheon meeting. More ...

Local nursing homes receive grants
Gov. Bev Perdue recently announced that 57 North Carolina nursing homes are receiving grant funds totaling more than $640,000 that will be used to improve facilities to the benefit of their residents.
"Few things are as important to families and our loved ones as the quality of end-of-life care," Gov. Perdue said. More ...

PCC announces grads, honor lists
Pitt Community College recently announced several local residents who graduated during the Fall 2011 semester. In addition, several local residents were also named to the Dean's List and Honor Roll. More ...

Pets for Vets to hold informational meeting
Pets for Vets will host an open house session on Thursday, January 26 at 6:30 p.m. at Calvary Episcopal Church, 411 East Church Street, Tarboro.
The open house session is a time for animal lovers and military supporters in the area to get together to learn more about the Pets for Vets program. More ...

Nash County Blood Drives for February 2012
Tuesday, February 7 from 9:30 a.m. until 7 p.m. at Rocky Mount Engine Plant, second floor conference room, 9377 US Highway 301, Whitakers
Wednesday, February 8 from 12:30 until 5 p.m. at Draka Elevator Products, 2151 North Church Street, Rocky Mount More ...

Local church provides scholarship
Walter Sherrod Johnson was recently named the recipient of the Youth Educational Scholarship at East End Missionary Baptist Church.
Johnson is a 2011 graduate of Nash Central High School. He was awarded a $500 scholarship during the Youth Explosion Service from the East End Missionary Baptist Church Scholarship Foundation. More ...

MOUNT ZION FWB CHURCH NEWS
In Psalms 46:10, the Word says, "Be still, and know that I am God..." I was in the position this week to do just that. I suffered a cold with cough and asthma. I was still and quiet a lot of the time, I had time to do a lot of inspirational reading, which comforted me. But today, I missed Sunday school and both worship services. More ...
ROSALENE BASS
BEULAH COMMUNITY NEWS
We had two good Sunday services at Beulah. Sunday morning the beautiful flowers were placed in the church by Sylvia Powell. Sunday school began at 9:45 followed by church service at 10:45. Communion meditation was given by our minister Daniel West. More ...

PEACHTREE COMMUNITY NEWS
Sunday was a damp, wintery day as folks at Peachtree gathered for worship. The choir sang a resounding anthem titled "We Will Remember" under the direction of the pastor. Soloists were Jerry Hobgood, Lawrence Edwards and Robert Sykes. [They received a standing ovation.] Sanctuary flowers were given by David and Lynn Griffin to the glory of God.. More ...
BARBARA HARDISON
RED OAK NEWS
Rev. Larry Cusick brought the morning message on Sunday, Jan. 22 at Red Oak Baptist Church due to Rev. Larry Bostian's illness.
Come celebrate with Evelyn Pitt who will be treated to a 90th birthday party on Sunday, Feb. 5 at Red Oak Baptist Church. The festivities will be from 2:00 PM - 4:00 PM. More ...
SUZY PEARCE
ECU announces honor lists
East Carolina University recently announced its honors list recipients for the Fall 2011 semester.
The Chancellor's List is composed of the names of all full-time undergraduates who make 4.0 (quality) points per credit hour on all work taken with no incomplete grades. More ...

Locals named to Dean's List at NCSU
North Carolina State University Chancellor Randy Woodson announced that 7,348 undergraduate students earned Dean's List honors at NC State during the fall 2011 semester.
To make the Dean's List, students must earn an academic grade-point average of 3.25 or higher if they are carrying 15 or more hours of course work, or a 3.5 grade-point average if they are carrying 12 to 14 hours. More ...

DONATION
The Woodmen of the World, Omaha Woodmen Life Insurance Society, Lodge 1086 of Nashville recently donated $500.00 to My Sister's House. Pictured (L-R) is: Patricia Joyner, Treasurer of Woodmen of the World, Lodge 1086 and Meredith Holland, Executive Director of My Sister's House, Inc. (Contributed photo) More ...

Filtering out what you hear on television
We're hearing a lot of people tell us what they can do for us if we'll either a) vote for them or b) at least blame their opponent for all our troubles or c) give them a bunch on money.
We get Democrat ideas, Republican ideas and even Crazy Uncle ideas (see: Ron Paul) shouted at us every day.
What we need are AMERICAN ideas. More ...
Mike Brantley
Orr will be missed by our Boys & Girls Clubs
In last week's edition of The Graphic, there was a story on Tony Orr leaving the Boys and Girls Club of Nash/Edgecombe Counties.
Tony has been around the Boys and Girls Club since he was six years old. We've been fortunate to have him in our neck of the woods for over five years. More ...
Amanda Clark
Additional tax will hurt economy
With the promise of another tax increase many of us are wondering when this madness over tax increases will stop.
Governor Perdue is now requesting a three-quarter of a cent increase in the state sales tax. As suggested by some this would only mean an additional $15.00 increase in expenditures for the average family. More ...
Letter to the Editor:
Citizen responds to Rocky Mount Mayor
The current dialogue between Mayor Combs and Speaker Berger reveals more about our Mayor than one could imagine. The frivolous lawsuit and the Mayor's reasons for it also point out very clearly the root causes as to why Rocky Mount is declining into irrelevance as a city. A review of some of the facts sheds more light on the policies and thinking of our city leadership. Consider ... More ...
Letter to the Editor:
Backward Glances
SCOUTS – This photo was originally published February 9, 1961. Several members of Nashville's Boy Scout Troop 76 and Scoutmaster Donald Winstead pose in front of a display they prepared at the Western Auto Store in Nashville in observance of National Boy Scout Week. More ...
A PICTORIAL LOOK INTO THE PAST
Nash County Animal Friends' Notebook
I'll never bring about world peace. I won't single-handedly save the rain forest. I'm not a brain surgeon and I'll never transplant an organ to save a life. I don't have the ear of a powerful politician or world power. I can't end world hunger. I'm not a celebrity and I'm not glamorous! I'm not looked up to by millions around the world. Very few people even recognize my name. I'll never win the Nobel peace prize or end global warming. There are a lot of things that I'll never do or become. More ...
Carol Vierela, Nash County Animal Friends

FOLLOW THE BOUNCING BALL. Red Oak's Kayla Tucker (left) tries to track down a loose ball during Monday's home victory against South Edgecombe.

TEAM IN TRANSITION
RED OAK -- Being a team in transition wasn't a bad thing for the Red Oak Lady Tigers during their home conference meeting Monday against South Edgecombe.
Utilizing a full-court strategy, Red Oak was able to take an early advantage, and the Lady Tigers never looked back en route to gaining an impressive 50-15 decision over the Dragons in a Tri-County Conference girls basketball game at the ROMS Gymnasium. More ...
GEOFF NEVILLE, Graphic Sportswriter

SPLITTING THE DIFFERENCE. Red Oak Middle School's Zach Langley (center) drives between two South Edgecombe players during Monday's Tri-County Conference boys basketball game on the ROMS campus.

RO's Building Plan
RED OAK -- Opponents of Red Oak Middle School might as well enjoy their victories over the Tigers while they can.
Because those chances might become few and far between in the near future.
Red Oak has a lofty tradition of boys basketball success as the Tigers have grabbed three Tri-County Conference Championships during the 10-year existence of the school. More ...
GEOFF NEVILLE, Times Sportswriter
Eagles win EPIC matchup
HENDERSON -- A strong second half propelled Rocky Mount Academy to a 47-39 victory at Kerr-Vance Academy during boys basketball action last Friday night in the Eastern Plains Independent Conference.
K-VA led the Eagles 19-16 at intermission, but RMA would close the game with a 31-20 surge to secure the hard-fought victory. More ...
Staff Reports
Rocky Mount tops Southern
STANHOPE -- There were no upset specials at Southern Nash last Friday night as Rocky Mount came to call in Big East Conference basketball action.
The Firebirds did their best, even cutting a large Rocky Mount lead to six points with a little over one minute remaining. More ...
CHARLES ALSTON, Graphic Correspondent
Wesleyan men collect a win
ROCKY MOUNT -- The Battling Bishops of North Carolina Wesleyan College used a 25-3 second half run to pull away from visiting Shenandoah, eventually securing a 77-58 victory over the Hornets in Everett Gymnasium on Sunday in a men's basketball contest.
The USA South Conference win is the second straight for the Bishops, who move to 9-8 overall and 2-2 in league play. More ...
Staff Reports
A BIG DAY FOR SAMMY
PRIZED CATCHES. Nash County resident Sammy Huddleston (above) caught a 38-pound striped bass during a fishing expedition on Jan. 14. Sammy, 5, is the son of Mike Huddleston -- the Co-Owner of G&H Offshore Lures. To bring in the fish, Sammy used a MoJo with a parachute rig made by G&H. Sammy was able to catch the whopper despite only being 58 pounds himself. More ...


NOTHING BUT NET. Chason Royel of the Middlesex Hornets drains a free throw during recent hardwood action in the Nash County Parks and Recreation Department's Youth Basketball Season.

PARKS & REC RESULTS
NASH COUNTY -- Listed are updated basketball and soccer scores from the Nash County Parks and Recreation Department: More ...
Staff Reports
Sumler sparkles for WCU
CULLOWHEE -- Former Nash Central basketball star Trey Sumler helped Western Carolina's men's basketball team set all sorts of records recently and turned the heads of college hoop fans across the nation -- for one night. More ...
CHARLES ALSTON, Graphic Correspondent
TWO MORE
Red Oak's Darius Spragley (left) prepares to elevate for a basket during Monday's boys basketball victory over South Edgecombe Middle School. More ...

GOTTA GET A BASKET
Red Oak Middle School's LaKendra Farmer (right) drives to the bucket during Monday's home decision versus South Edgecombe. More ...

Percy Sledge to perform at Dunn Center in Rocky Mount
The legendary Percy Sledge, soul and rhythm and blues singer and songwriter, will appear in concert at the Dunn Center on the campus of North Carolina Wesleyan College in Rocky Mount, NC on Saturday, March 10, 2012 at 8pm.
The most popular era of Percy Sledge's career dates back to around 1966 when his most famous recording, "When a Man Loves a Woman," was released on the Atlantic record label. More ...

VERNON BROWN
ROCKY MOUNT – Vernon Brown, 59, of Rocky Mount, died on Monday, January 16, 2012, at Nash General Hospital in Rocky Mount. More ...

WALKER DANIEL COBB
ROCKY MOUNT – Walker Daniel Cobb, 84, of Rocky Mount, died on Tuesday, January 17, 2012, at Nash General Hospital in Rocky Mount. More ...

FLORA DANIEL
ROCKY MOUNT – Flora Daniel, 68, of Rocky Mount, died on Tuesday, January 17, 2012, at Nash General Hospital in Rocky Mount. More ...

ALFONZA "PEE-WEE" PARKER
ROCKY MOUNT – Alfonza "Pee-Wee" Parker, 57, died January 14, 2012. Funeral services were Tuesday, January 24, 2012 at 1 p.m. at Red Budd Holy Church. Elder Warren Lynch officiated. Burial was at Gardens of Gethsemane. Arrangements by Stokes Mortuary.
More ...

JAMES BRANDON PITT
James Brandon Pitt, 32 passed away Monday, January 16, 2012. He was born in Nash County on May 7, 1979. More ...

MARGIE INEZ BARNES BATCHELOR
Margie Inez Barnes Batchelor, 87, passed away Tuesday, January 17, 2012. Born in Edgecombe County on March 6, 1924, she was the daughter of the late Jerry Roscoe and Gladys Hathaway Barnes. More ...

BETTY SIMMONS LAMBERT
Betty Simmons Lambert, 68, passed away Friday January 20, 2012. Betty was born November 24, 1943 in Bryan County, OK. She was the daughter of the late Thomas Wayne and Rosetta Rose Simmons. More ...

GEORGE DAVIS "DAVID" BOWEN
George Davis "David" Bowen, age 55, passed away Saturday, January 21, 2012. A native of Rocky Mount, David was born March 9, 1956, son of the late George David Bowen and Alice Langley Bowen. More ...

DORIS "PINEY" MULLINS LONG
Doris "Piney" Mullins Long passed away January 20, 2012 at the age of 86. Born in Dickenson County, Virginia on December 29, 1925, she was the last of twelve children born to Andrew Jackson and Minnie Hill Mullins. She was preceded in death by six brothers: Roland, Walter, Caswell, Goodison, McKinly, and Bobby; and five sisters: Gracie, Lackie, Joyce, Stella, and Alice. She is also preceded in death by her husband, Ollen Lewis Long. More ...

ELIZABETH WELLS VESTER
Elizabeth Wells Vester, age 86, passed away Thursday, January 19, 2012. Born in Franklin County on June 07, 1925, she was the daughter of the late Roy Fletcher Wells and Mary Cottrell Wells. She was also preceded in death by her husband of 26 years, Rufus Vester; two brothers, Robert Edward Wells and Roy Wells; and sister, Carolyn Wells Duke. More ...

BETTY JOHNSON ARNOLD
Betty Johnson Arnold, age 70, passed away Wednesday, January 18, 2012. Born in Johnston County on February 18, 1941, she was the daughter of the late Albert B. Johnson and Beatrice E. Johnson. More ...

JASON YASSER
Jason Yasser, 36, passed away on January 15, 2012. He was born January 13, 1976 in Greenville. More ...

RALPH HOOKS SYKES
Ralph Hooks Sykes, 81, passed away Sunday, January 22, 2012. A native of Nash County, he was born April 2, 1930, the son of the late Samuel Edmond Sykes and Tempie Vaughan Sykes. More ...

JIMMIE WILLIAMS
Rocky Mount – Jimmie Williams, 85, of Rocky Mount, died on Friday, January 20, 2012, at Nash General Hospital in Rocky Mount. More ...

ESTELL HINTON JR.
NASH COUNTY - Estell Hinton, Jr., died Jan. 18, 2012. He was born in Edgecombe County on Oct. 22, 1937, son of the late Ralph Hinton and Elizabeth Jones Hinton. More ...

ARNOLD RAY BAKER, SR.
SANDY CROSS - Arnold Ray Baker, Sr., 64, passed away peacefully surrounded by his family on January 21, 2012. He was born in Nash County on April 15, 1947 to the late Lacy and Geneva Baker. More ...