Subscribe/Access
Advertisements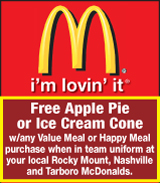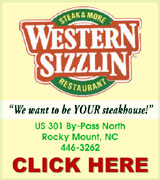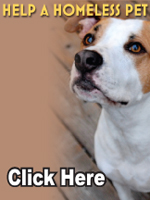 Sections
Member Options
Back
Nash crime rate drops
Nash County saw a significant drop in its crime rate for 2010, the State Bureau of Investigation (SBI) recently announced.
Nash County's Index Crime Rate dropped almost 20 percent for 2010, compared to 2009. Index Crime includes the total number of violent crimes such as murder, rape, robbery and aggravated assault and property crimes such as burglary, larceny and motor vehicle theft. More ...
Amanda Clark, Graphic Staff Writer
Farm accident leaves man in critical care
A Nashville man's leg was amputated after a tire blew out on a tractor he was working on last week.
According to Captain Pat Joyner, of the Nash County Sheriff's Office, 51-year-old Bob Taylor was welding on a tire on Thursday afternoon at the Clay Strickland Farm on Macedonia Road when the accident occurred.
"He was welding on a tractor tire and the sidewall of the tire blew out," Joyner said. More ...
Amanda Clark, Graphic Staff Writer
Local man competes in world sporting clay events
Larry Corbett had just a few goals in mind when he started competing in sporting clays tournaments just a few years ago. Now that he's met those goals, Corbett said it's time to go back to just shooting for fun.
Corbett recently returned from France where he competed on Team USA in the World FITASC (Federation Internationale de Tir Aux Sportives de Chasse). More ...
Amanda Clark, Graphic Staff Writer
Collins to tour county
Representative Jeff Collins plans to make several stops at local restaurants during the first two weeks of August to talk to Nash County residents.
The stops are part of Collins' Nash County Update Tour 2011. As part of the tour, Collins will be at local restaurants from 11 a.m. until 1 p.m. to sit down and answer any questions citizens may have. More ...
Amanda Clark, Graphic Staff Writer
Nashville man faces 2009 murder charge
A Nashville man was charged with second degree murder for a 2009 homicide that occurred in Rocky Mount.
Rocky Mount Police served a warrant on 23-year-old Travis Rashad Ricks last week for the second degree murder charge. Ricks was in custody at the Nash County Jail on other charges unrelated to the 2009 homicide when he was served with the warrant. More ...

Log cabin finds new home
An 1880's era log cabin found a new home on Saturday.
The John Lee Whitley Log Cabin was moved from its location on US 64 Alternate to the Nash County Agriculture Center in Nashville after Whitley donated the home to the Nash County Master Gardners.
The home will be used for educational purposes and is the latest addition to the Arboretum. More ...
Amanda Clark, Graphic Staff Writer
New daycare opens in Nashville
Ginny Thacker believes a daycare should build a foundation for youth and now that she owns her own daycare, Thacker will be sure each child leaves her center with a solid foundation.
Thacker recently opened up A Place to Grow Learning Center on Church Street. In March, another daycare facility opened up at the former Brantley Photography Studio but that daycare closed in May and Thacker took over two weeks later. More ...
Amanda Clark, Graphic Staff Writer
Waiting for Anna Carson
When God comes calling, there's nothing to do but answer.
Marisa and Blake Dempsey are doing just that, after God recently put the call to adopt on their hearts.
It was around a year ago adoption was first put on the hearts of the Dempsey family.
Marisa said a friend of hers had adopted a child from China and when she asked her friend what made her decide to adopt, she was surprised at her answer. More ...
Amanda Clark, Graphic Staff Writer
RIBBON CUTTING
Nashville's Chamber of Commerce hosted a ribbon cutting for A Place to Grow Learning Center last Wednesday. Pictured on the front row (L-R) is: Renee Davis, Bruce Daughtry, Nashville Mayor Donald Street, Owner and Co-Director Ginny Thacker, Co-Director Angela Neville and Nashville Councilwoman Louise Hinton. On the back row (L-R) is: Jill Boone, John McDanel, Nashville Councilman Tommy Rogers and Larry Wood. More ...

TEA TIME
Cooley Library hosted a tea party on Thursday, July 21. Young ladies came out to listen to a story and had tea and snacks while also learning about tea times in other countries. Pictured above, Kylie Grace Billups and Bethany Williams (L-R) enjoy tea and snacks during storytime. More ...

Bottoms joins Raleigh branch of AXA
Local resident, Shanna Bottoms has joined the Raleigh branch of AXA Advisors, LLC.
"We're extremely pleased to have Shanna join our team at AXA Advisors," said John Erwin, executive vice president of the National Division of AXA Advisors, LLC and manager of the Raleigh branch. "We look to her to carry on our commitment to our clients and professional leadership." More ...

IDENT-A-KIT
Nashville Police Officer Steve Glover gets a fingerprint from two-year-old Max Bastian, of Nashville, during an Ident-A-Kit program. The program was a partnership with Cooley Library. Officers from Nashville's Police Department took fingerprints and photographs of children 12 and under to help parents keep up with important information on their child in the event of an emergency. More ...

Nash Community receives national media exposure
Nash Community College received national media exposure after a Bloomberg News campus visit in April. While at the college, Bloomberg print reporter Craig Torres and TV reporter Lizzie O'Leary conducted interviews with Electric Lineman students and faculty for a story in their series on employable careers in non-tradable markets. More ...


Nelson

Three appointed to NC Wesleyan Board
North Carolina Wesleyan's Board of Trustees and its chair, Velma H. Johnson, have appointed a trio of experienced leaders to serve the College on its Board. The upcoming term will feature newcomers Howard N. Lee, Joseph H. Nelson, and A. Donald Stallings. This brings the total number of elected trustees to 28, with Bishop Alfred W. Gwinn, Jr. as an honorary member and President Jim Gray ex-officio. More ...

Griffin receives hand therapy certification
Stephanie Griffin, an occupational therapist at Nash Day Hospital, recently earned her certification in hand therapy, making her one of an estimated 5,400 certified hand therapists worldwide. Hand therapy focuses on rehabilitation of the wrist, elbows, hands and shoulder area.
More ...

SCHOLARSHIP
Coopers Ruritan Club recently awarded a $1,000 scholarship to Matthew Jones of Nashville under the EC Pearce Scholarship Program. Pictured presenting the award to Matthew is (left) Ron Hawley, Coopers Ruritan Club President, and (right) Danny Tyson, chairman of the scholarship committee. More ...

Spring Hope welcmes new principal and superintendent
Spring Hope Elementary School (SHES) hosted a reception this week to welcome new principal, Eric Mitchell, to the Spring Hope community. The SHES staff had the opportunity to meet Mr. Mitchell and enjoy a refreshing lunch together. Previously Mitchell served as assistant principal at Southern Nash High School. More ...

MILITARY NEWS
Coast Guard Seaman Christopher Douglas Joyner, son of Brenda Lynch, of Nashville, recently graduated from the U.S. Coast Guard Recruit Training Center on June 3 in Cape May, N.J.
As part of his training, Joyner satisfactorily completed: seamanship, fire fighting, small arms, manual of arms, close order drill, military drill, first aid and CPR. More ...

ENGAGED
Michael and Cheryl Belcher of Raleigh are pleased to announce the engagement of their daughter, Stephanie Nicole Belcher, to Thomas Brent Woolard, the son of Tommy and Susan Woolard of Rocky Mount. The wedding will take place September 10, 2011 at Mount Vernon Baptist Church in Raleigh. More ...

NCC promotes faculty
Nash Community College (NCC) recently announced that two of faculty members have been promoted to its professorate class. Computer Engineering Technology Professor Dianne Boseman and Business Technologies Professor Lee Parker have demonstrated outstanding support of Nash Community College's mission through teaching excellence, student support, community service and awareness and have been promoted from instructors into Nash Community College's professorate class. More ...

UNC student works clinical rotations at Ward Drug Co.
Kitchawa Roulac is currently undertaking her clinical rotation at Ward Drug Company in Nashville during the month of July.
Her extreme excitement and enthusiasm about coming to Nashville to enhance her community practice experience and learn more about the programs at Ward Drug Company that promote health and wellness in the Nashville community has touched each patient that she greets in her smile. More ...

MOUNT ZION FWB CHURCH NEWS
With many still on vacation, our attendance for Sunday school was down to 72. Allie Farmer read the Bible verse for today.
Our choir sang "I Will sing of the Mercies" for the call to worship. Pastor Rogerson welcomed everyone and prayed the invocation. More ...
ROSALENE BASS
PEACHTREE COMMUNITY NEWS
The heat wave continues but attendance was good at Peachtree on Sunday morning. Pastor Whitehouse brought the concluding segment of his sermon titled "Who is Your Mother?" It was based on Galatians 4: 24-31. Here Paul is speaking to the church at Galatia to warn them that salvation is the gift of grace – not of works. More ...
BARBARA HARDISON
RED OAK NEWS
Now is the time to purchase your Christmas gifts (Christmas in August gifts, that is). The GA's and RA's are promoting Christmas in August and asking everyone to contribute to this project which will support the ministry of Bill Viel, North American missionary, living and working in Rocky Mount. Lists are available with specific items needed. More ...
SUZY PEARCE
Word for the week
Here is my favorite Bible verse. "I have been crucified with Christ; and it is no longer I who live, but Christ lives in me; and the life which I now live in the flesh I live by faith in the Son of God, who loved me and gave Himself up for me" (Galatians 2:20). More ...
DENNIS PRUTOW
EPHESUS NEWS
On Sunday morning, a commissioning service was held for the dresses and shorts made by ladies in our church for children in Haiti. These dresses will be delivered by local missionaries when they go to Haiti next week. More ...
DEBBIE PHILLIPS
BEULAH COMMUNITY NEWS
I hope everyone is being careful in this extremely hot weather. Try to stay as cool as possible. Don't leave any children or animals in a parked car, not even for a few minutes. The heat is really dangerous. I pray everyone will stay safe and healthy. More ...
WILMA ENROUGHTY
Board of Elections
Members of the Board of Elections were sworn in by the Honorable Clerk of Court Rachel Joyner on July 19 at 12 p.m. They will serve on the board for two years. The members were appointed by the State Board of Elections on June 28, 2011 after being recommended by their individual political parties. More ...

REUNION
Whitakers High School Class of 1961 held its 50th Class Reunion recently. Twenty-five students were in the 1961 graduating class at the school, which closed in 1963 and consolidated with Northern Nash. Pictured (L-R) is: John Mackethan, Judy Dozier Crawley, Kelly Dozier, Nadia Kiser Luther, Ray Dixon, Betty Tippett Freeman, Carolyn Hull Neville, Anne Neville Price, Gladys Aycock Peacock. More ...

Shelves of local food pantry going bare
For nearly 35 years, the United Community Ministries' (UCM) food pantry has provided help to those in need. Now, the food pantry is running extremely low on supplies and needs help from its neighbors to continue providing the assistance on which so many have come to rely. To aid in the effort, local law firm HensonFuerst will be hosting a food drive to benefit UCM. More ...

Nash County Blood Drives for August 2011
Tuesday, August 2 from 2:30 until 6:30 p.m. at Arlington Baptist Church, 1500 Bethlehem Road, Rocky Mount
Tuesday, August 2 from 3:30 until 7:30 p.m. at Northside Community Church, 1660 Beaver Pond Drive, Rocky Mount More ...

Friday is deadline for crop loss assistance under SURE
USDA Nash County Farm Service Agency (FSA) Executive Director Sharon B. Taylor is reminding producers that Friday, July 29, is the deadline to apply for 2009 crop loss assistance under the Supplemental Revenue Assistance Payments (SURE) Program. SURE provides crop disaster assistance payments to eligible Nash County producers on farms that incurred crop production or quality losses. More ...

Summer highlights – one quite "shocking"
Last week, I reminisced in this spot about what life was like in the summer when I was a kid and the things I did to entertain myself.
Despite all the technology my family – and many others as well– enjoy, when it comes down to it, kids still like doing the same things, generation after generation: digging holes in the yard, playing with water hoses and confounding adults. More ...
Mike Brantley
Big industry isn't always the best solution
If my memory serves me right – seems like back in 2001, the predictions were that Nashville's economy was going to explode due to the 1,000 or more new jobs that were coming due to the opening of Universal Leaf Tobacco Company just outside of town. The $130 million project was at the top of most all conversations – some for it, some against it. More ...
Jo Anne Cooper - 2 opinions posted
Local couple have big hearts
I had the pleasure recently of getting to know the Dempsey family after interviewing them about their pending adoption of a little girl, Anna Carson.
I had seen the Dempsey family around Nashville before and have actually taken pictures of their two little boys, Rylen and Coleston, at different events. More ...
Amanda Clark
Backward Glances
This photo was originally published in The Graphic August 22, 1963. Little Kimberly Jean May sits atop a pile of golden tobacco while her parents, Mr. and Mrs. Dennis May of Corinth, look over a bill of sale at the Rocky Mount market. More ...
A PICTORIAL LOOK INTO THE PAST
Nash County Animal Friends' Notebook
I'm sure by now, you know that we wish for the Nash County Animal Shelter to be open for adoptions on Saturdays and will even staff with our volunteers. BUT do we want people like the person who adopted a dog on Friday? NO WAY More ...
Carol Vierela, Nash County Animal Friends

MAKING A SPLASH. Lance Norris picks up points for the Nash Rec Swim Team in the Individual Medley event during last Thursday evening's home meet against Westridge in Nash-Halifax Swim League action.

THE POOL HEATS UP
NASHVILLE -- Temperatures of near 100 degrees welcomed competitors to last Thursday's regular season finale between Westridge and Nash Rec in Nash-Halifax Swim League action.
Expect things to get even hotter this Saturday when the N-HSL conducts its annual championships at the Roanoke Rapids Aquatic Center. More ...
GEOFF NEVILLE, Graphic Sportswriter

BACKSTROKE MASTER. Birchwood Country Club's Myah Johnson competes in the backstroke event during her team's home meet last Thursday evening against Benvenue and Roanoke Valley in Nash-Halifax Swim League action.

Squads Prepared For Finale
NASHVILLE -- One week after dropping a meet at Nash Rec, Roanoke Valley was back in Nashville last Thursday -- but just one mile down the road at Birchwood Country Club.
The trip proved to be a bountiful one for RVST as the strong squad from Halifax County claimed first place in a tri-event against Benvenue CC and host Birchwood. More ...
GEOFF NEVILLE, Graphic Sportswriter
Northern schedule finalized
RED OAK -- Northern Nash's 2011 boys soccer campaign will kick off Aug. 16 with a home match against the Northern Vance Vikings.
NN will begin Big East Conference action on Sept. 19 with an away contest versus Wilson Hunt.
The Knights will also make their annual appearance at The Brittany For The Boys Soccer Showcase at Aug. 27 at Gillette Park in Wilson. More ...
Staff Reports
MORE N-HSL HIGHLIGHTS, 1
SWIM EXCELLENCE. Among the standouts at last Thursday evening's Nash-Halifax Swim League meet at Birchwood were Benvenue's Leah Anderson. More ...

MORE N-HSL HIGHLIGHTS, 2
SWIM EXCELLENCE. Among the standouts at last Thursday evening's Nash-Halifax Swim League meet at Birchwood were Birchwood's Andrew Stocks. More ...

NASH REC HIGHLIGHTS, 1
NASH REC HEROICS. Among the standouts for the Nash Rec Swim Team during last Thursday evening's home meet against Nash-Halifax Swim League opponent Westridge were Jon Ayden Horne. More ...

NASH REC HIGHLIGHTS, 2
NASH REC HEROICS. Among the standouts for the Nash Rec Swim Team during last Thursday evening's home meet against Nash-Halifax Swim League opponent Westridge were McKenzie Tanner. More ...

County Line's action intense
ELM CITY -- After an extremely hot week and more extreme heat was in the forecast last Saturday night, but a short rain storm that came through cooling everything off.
The pits quickly filled with cars, as the fans also piled into the grandstands.
These CountyLine Crazies were more than ready for a night packed with hot racing action. More ...
Staff Reports
Southern Trio Tabbed
GREENSBORO -- Traditionally, when the N.C. Coaches Association East-West All-Star Football Game comes around each July, the annual edition of the N.C. Prep Football News magazine makes its debut.
This past week, the 20th edition of the bible of high school football information in this state was released. More ...
CHARLES ALSTON, Graphic Correspondent
RM's Morales helps East nab soccer tie
GREENSBORO -- Unlike in football and basketball, Rocky Mount hasn't produced a lot of All-Star caliber soccer players.
In fact, only two soccer players from Nash County, boys or girls, have ever played in the annual N.C. Coaches Association East-West All-Star Soccer Games. More ...
CHARLES ALSTON, Graphic Correspondent
Phipps is honored
ZEBULON -- For the second time in four weeks, the Southern League Hitter of the Week has been awarded to Mudcats outfielder Denis Phipps.
Phipps was honored for the week of July 11-17. More ...
Staff Reports
Rogers captains East
GREENSBORO -- Southern Nash's Nick Rogers didn't seem the least bit upset that his East squad was on the losing end of a 19-7 defeat to the West in the 63rd Annual N.C. Coaches Association East-West All-Star Football Game last Wednesday. More ...
CHARLES ALSTON, Graphic Correspondent
Summer Music Festival and Camp planned at Cherry Hill
A 12-year-old organist, pianist and composer who began studying music at the age of three will be one of the highlights of the Summer Music Festival and Camp at historic Cherry Hill in nearby Warren County.
The organ concert by Michael Bennett is planned for July 31. He will speak informally about his background and experiences at 2 p.m. and begin his concert at 3. More ...

PEGGY MATTHEWS JONES
ROCKY MOUNT – Peggy Matthews Jones, 65, of Rocky Mount, passed away on Thursday, July 14, 2011, at UHS Inpatient Hospice in Greenville. More ...

EUNICE BATTS
MACCLESFIELD – Eunice Batts, 64, of Macclesfield, died on Thursday, July 21, 2011, at Heritage Hospital in Tarboro. More ...

SHAMEKA N. BATTLE
TARBORO – Shameka N. Battle, 29, of Tarboro, died on Thursday, July 21, 2011, at Nash General Hospital in Rocky Mount.

More ...

IRY MAE McLAURIN
ATLANTA, GEORGIA - Iry Mae McLaurin, 95, formly of Rocky Mount died July 16, 2011. Funeral arrangements to be announced. Arrangements by Stokes Mortuary, Inc.
More ...

MAVIS BULLUCK COLLINS
Mavis Bulluck Collins, 92, passed away, Saturday, July 23, 2011. She was born February 21, 1919 in Nash County. Mavis was the daughter of the late James and Flossie Ward Bulluck. She was preceded in death by her husband, Archie Franklin Collins and a sister, Martha Flye. More ...

GEORGIA DAVIS ROBERSON
Georgia Davis Roberson, 61, passed away Wednesday, July 20, 2011. She was born March 27, 1950 in Nash County, daughter of the late George Arlo Davis and Esma Ford Davis. She was also preceded in death by her beloved aunt, Lillie H. Ford. More ...

KELVIN O. MOORE
NASHVILLE - Funeral services for Kelvin O. Moore, 53, who died Sunday, July 24, 2011, will be Thursday, July 28 at 2 p.m. at Abundant Life Ministries. Burial will follow in the Oakland Cemetery with Rev. Keith Moore officiating. More ...