Subscribe/Access
Advertisements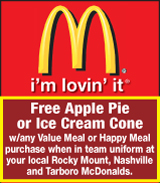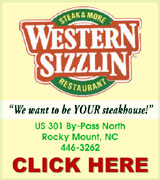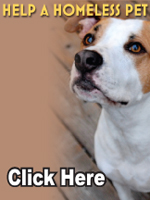 Sections
Member Options
Back
Nashville tax hike is five cents
Nashville's Town Council moved forward with a five-cents property tax increase as council members approved the 2010-2011 fiscal year budget on Tuesday night.
The initial budget had property taxes increasing by 3.5 cents, to 54.5 cents per $100 valuation. However, at a budget retreat on May 12, council members discussed going up even more to help recover losses from a county tax error.
More ...
Amanda Clark, Graphic Staff Writer
County looks at deep cuts
Nash County Commissioners are continuing their efforts to cut $2.6 million out of the proposed 2010-2011 budget.
Commissioners met in a special called meeting last Thursday to discuss a second list of proposed cuts that was presented by County Manager Bob Murphy.
More ...
Amanda Clark, Graphic Staff Writer

James Ervin, Ravin Carpenter and James Rogers, all of Nashville's American Legion Post 110, take down the flag at the conclusion of the Memorial Day Services on Sunday.

Honoring the fallen
Nashville's American Legion Post 110 hosted its annual Memorial Day service on Sunday at Forest Hill Cemetery. Services included prayers for our country and armed services as well as a flag raising ceremony and special remarks from guest speaker Larry Womack.
More ...
Amanda Clark, Graphic Staff Writer

Candace McCoy

NNHS senior is runner-up for scholarship program
When Danny Pollard first met Candace McCoy, he knew she was the perfect candidate for the American Legion High School Oratorical Scholarship Program.
McCoy proved him right.
Pollard, the Commander for Nashville's American Legion Post 293, said McCoy represented the Legion well and though she didn't win the contest, she was named the runner-up in the district competition. More ...
Amanda Clark, Graphic Staff Writer
Nashville to change recycling
The Town of Nashville is changing its recycling schedule to a bi-weekly collection but providing larger containers to customers. The change will also result in a 46 cents monthly price reduction.
Town Manager Preston Mitchell first brought up the change at a board meeting several weeks ago. The issue was brought up again during the board's budget retreat on May 12.
More ...
Amanda Clark, Graphic Staff Writer
Nashville, Nash County receive grant
The Town of Nashville and Nash County were among those that received federal Recovery Act funding for energy efficiency block grants.
The grants mark the last distribution of money from the Energy Efficiency and Conservation Block Grant program in North Carolina, for a total of $11.9 million to 104 local governments, public school systems and community colleges.
More ...

Phil Ford kicks off annual golf tournament
Rocky Mount native Phil Ford made an appearance in Tarboro last week to announce his commitment to again help the Boys and Girls Club of Nash/Edgecombe Counties with the third annual Phil Ford Golf Classic.
The Phil Ford Golf Classic is an annual fund raising event for the Boys and Girls Clubs of Nash and Edgecombe Counties. This is the third year the club has hosted the event. The first year's event brought in around $119,000 and last year's event brought in around $90,000. More ...

NEW OFFICERS
The American Legion Post 110 of Nashville swore in its new officers for the 2010-2011 year on Monday, May 17. Post 110 has over 100 members. Pictured above (L-R) are the new officers: VSO Atlee Gulley, Co-chaplain Jim Boehm, Co-chaplain Al Boone, Vice Commander James Ervin, CFO Sonny Brantley, Commander, Larry Womack, Adjutant R.E. Collier, Jr and Sgt. at Arms Barney Bell.
More ...

Recognition
Samuel M. Haynes II (center), son of Doug and Laura Haynes, received recognition from the Marine Corps League for achieving his Eagle Scout Award. This is not the first time Samuel has risen to the challenge. As a Cub Scout, Samuel received its highest award, the Arrow of Light. Shown with Samuel is his Scoutmaster, Tim Lane (at right) and Marine Corps League representative, Mark Withrow (at left).
More ...

NRMS facilities earn the ENERGY STAR award for energy efficiency
Twenty-seven Nash-Rocky Mount Public Schools' facilities have earned the U.S. Environmental Protection Agency's (EPA's) prestigious ENERGY STAR, the national symbol for superior energy efficiency and environmental protection. Commercial buildings and industrial plants that rate in the top 25 percent of facilities in the nation for energy efficiency may qualify for the ENERGY STAR Award.
More ...


Collins

MILITARY NEWS
Air Force Reserve Airman 1st Class Ebony J. Collins graduated from basic military training at Lackland Air Force Base, San Antonio, Texas.
The airman completed an intensive, eight-week program that included training in military discipline and studies, Air Force core values, physical fitness, and basic warfare principles and skills. More ...

Nash County TRU sponsors cigarette butts clean-up
In honor of Earth Day 2010, Nash County TRU members from the Nash Rocky Mount Early College High School performed a cigarette butt clean up around the Nash Community College Campus. Within only an hour the students picked up a bag full of cigarette butts in addition to other litter and trash. More ...
Contributed
Receive certification
Employees in the Central Sterile Processing Department of Nash Health Care received certification by the Certification Board for Sterile Processing and Distribution. The purpose of the Central Sterile Processing Department is to centralize the decontamination, sterilization, assembly, distribution and control of sterile items, non-sterile items and equipment used in all areas of the hospital.
More ...

NASHVILLE POLICE BRIEFS
ARRESTS
Jyniah Elizabeth Ann Simpson - 5/4/2010 - charged with simple assault and communicating threats
Geoffrey Devon Hunter - 5/4/2010 - charged with assault on a female
Robert Matthew Green - 5/6/2010 - charged with injury to personal property
More ...

Undefeated
The Nash Central Middle School Quiz Bowl Team finished undefeated for the 2009-2010 Nash-Rocky Mount Public Schools Quiz Bowl Season. Each of the system's middle schools plays each other twice during the Quiz Bowl season, and through eight matches Nash Central compiled a record of 8-0. Quiz Bowl is an academic competition that rewards students' knowledge of math, science, social studies, and fine arts with points, which accumulate to determine the victor of each match.
More ...

Summer Program opens at Boys & Girls Club
The Nashville Area Unit of The Boys & Girls Clubs is accepting registration for its 2010 Summer Program.
Registration is Monday - Friday, 10 am - 6 p.m. Summer fees include a $10 membership fee and a weekly $45 program fee. More ...

ENGAGED
Terry and Carol McDaniel of Southern Pines announce the engagement of their daughter, Lindsey Joan McDaniel to Robert Wesley Williams, Jr., the son of Robert and Kathy Williams of Rocky Mount. The wedding will take place Saturday, June 26, 2010 at Pinehurst United Methodist Church in Pinehurst.
More ...

Donation
Vernon Wallace, President of the West Mount Ruritan Club, presents Kelli Pridgen a $300 donation for the Tri Community Little League Baseball Team.
More ...

American Flag Presented
The Woodmen of the World presents an American Flag to Birchwood Country Club. Pictured (left) Secretary Jim Viverette accepts the flag on behalf of Birchwood Country Club. As part of its tradition, the Woodmen of the World removed the old flag and presented the new flag.
More ...

ECU GRADUATES
Nash County residents were among the 3,396 graduates honored at East Carolina University's 101st spring commencement on May 7. More ...

Peachtree Community News
Memorial Day is the day for honoring and remembering those who have made the ultimate sacrifice to insure our freedom. Many throughout past generations have made this sacrifice. Beginning in the 1860's with the Civil War, many young men were lost. More ...
BARBARA HARDISON
Mt. Zion FWB Church News
The last Monday in May is observed in UNITED States as a legal holiday in commemoration of all dead servicemen. We are thankful for our freedom and proud of all the men and women who have given their life to protect this freedom. Today, I want us to think about another freedom, spiritual freedom. Romans 3:23 says "For all have sinned and come short of the glory of God." More ...
ROSALENE BASS
Local educator attends seminar
Mandy L. Bailey of Nashville Elementary School attended a support seminar for teachers pursuing certification from the National Board for Professional Teaching Standards, held at the North Carolina Center for the Advancement of Teaching, a recognized national leader in professional development programming for our state's teachers. More ...

Recognized
The Halifax Resolves Chapter, NCSSAR recognized Austin Beeman (far left) of Troop 16 in Red Oak for his accomplishment in attaining the rank of Eagle Scout. Austin received the SAR certificate at his Court of Honor from Halifax Resolves Chapter President Ken Wilson (far right). (Contributed photo)
More ...

Crayola Moms visit
The Crayola Moms visited Nashville's Fire Department on Thursday, May 20. Crayola Moms is a group of mothers from Nash and surrounding areas who plan daily activities and playgroups for their kids of all ages. They also plan monthly Mom's Night Out activities, and participate in community service projects such as Ronald McDonald House meals and Christmas for a soldier.
More ...

Ephesus Community News
The Ephesus Youth led worship service on Sunday; however, details will be in next week's news due to Friday deadline for the Memorial holiday edition.
Flowers for Sunday's service were offered by Sue Staton and Louis and Scott Strickland in memory of Neil and Gertha Winstead. More ...

Beulah Community News
I hope everyone had a great Memorial Day week-end. Galatians 5:1 reads "Stand fast therefore in the Liberty wherewith Christ hath made us free." We thank all those who, over the years, have given their service and often their life to keep our country free. We thank their families, also, who gave up, and lost loved ones. May God also bless those who are now serving in war torn countries and will one day become a veteran too. More ...
WILMA ENROUGHTY
Nash County Blood Drives for June 2010
Thursday, June 3 from 10 a.m. until 3 p.m. at the Nash County Office Building, 120 W. Washington Street, Nashville.
Friday, June 4 from 10 a.m. until 4 p.m. at Wal-Mart, 1511 Benvenue Road, Rocky Mount
Tuesday, June 8 from 2 until 6 p.m. at Pizza Hut, 2820 Sunset Avenue, Rocky Mount


More ...

Nash-Rocky Mount Public Schools salutes its guidance counselors
Fifty-seven Nash-Rocky Mount Public Schools' guidance counselors provide a diverse spectrum of services to over 17,000 students each day of the school year. School guidance counselors focus on three major areas of development for NRMPS students: Academic Development, Career Development and Personal/Social Development. The unique contributions of professional school counselors have a tremendous impact in helping students achieve school success and plan for a career. More ...
Contributed
Bits and pieces of unbelievable news
With apologies to Monty Python, it's now time for something completely different ...
KOMO News in Seattle is reporting that former National Guardsman Gary Pfleider II has been billed $3,175 (the total with interest) for missing equipment that did not make it home when he did.
More ...
Mike Brantley
Fun things to do while helping out local groups
Alright ladies. It's time to put your nicest dress on, grab your girlfriends and head to the Friends of the Cooley Library's annual Ladies Luncheon.
The event will be held this Saturday at the home of Brenda and Hubert Vester. More ...
Amanda Clark
Backward Glances
SUMMERTIME – This photo was found in the August 1967 Nashville Graphic archives. A similar photo of Teddy Proctor of the Elm Grove Community was published August 10, 1967. We're not sure who the little one is sitting next to Teddy, but he seems a bit more interested in something else rather than eating his watermelon.
More ...
A PICTORIAL LOOK INTO THE PAST
Open letter to the Town of Nashville:
I have read that you are planning to increase the overtime parking fines to $50.
I can't understand in the town we live and work how this parking issue keeps rearing its ugly head. The town seems obsessed with the parking issue. I oppose the two-hour parking simply because I was told it was to keep those in court house from parking on Washington Street the "whole day". More ...
Letters to the Editor:
There's no easy solution to Nashville's parking issues
Recently there has been a lot of interest taken in the parking situation downtown and in the various ways to solve the problems. There are several problems associated with parking downtown.
One is the amount of parking we have available. While we do have a limited amount of parking on the street, it still has more spaces than would be required if the downtown area was a shopping mall. More ...
Bill Creech, Nashville Chief of Police
Plan for tomorrow today
The Atlantic Hurricane season begins June 1 and runs through November 30. Governor Beverly Purdue has declared the week of May 23-29, 2010 as Hurricane Preparedness Week in North Carolina. This means we need to prepare for tomorrow-today.
More ...
Brent Fisher, Deputy Emergency Management Coordinator Nash Co. Emergency Serv.
Johnston Connection
STANHOPE -- Almost two years ago to the day, Daniel Bone sat at a table at the Southern Nash High School Media Center and signed to become the first player in the history of the fledgling golf program at Johnston Community College.
Pictured (Above): Southern Nash High School golf standout Tyler Powell signs a letter-of-intent to continue his career at Johnston Community College. Also pictured are (back, l to r) former SN and JCC performer Daniel Bone, JCC coach Ed Ransopher and SNHS coach Scott Collie; (front, right) Wanda Powell (mother).
More ...
GEOFF NEVILLE, Graphic Sportswriter

TURNER KNOWS TENNIS. Number-one singles stalwart Turner Votipka received the Boys Tennis Most Outstanding Player at Nash Central High School's Spring Awards Ceremony, which was held May 27 on the NCHS campus.

Central Salutes Spring Stars
ROCKY MOUNT -- Nash Central High School honored its spring athletes during its annual Spring Sports Award Ceremony, which was staged last week on the NCHS campus.
Top standouts received awards in track and field, baseball, girls soccer, softball, boys golf and boys tennis. More ...
GEOFF NEVILLE, Graphic Sportswriter
Another conquest for Dogs
ROCKY MOUNT -- The Nash Central 13U Babe Ruth Prep Baseball Team defeated Northern Nash 10-0 in five innings last Tuesday at the Dawg Pound on the campus of Nash Central High School.
With the victory, the Bulldogs improve to 2-0 for the summer diamond season.  More ...
Staff Reports
Legion campaign begins
SHELBY -- Coleman-Pitt Post 58's American Legion baseball team, coached by first-year head coach Hank Jones, made an unprecedented swing through western North Carolina this past weekend and came back with a 1-2 record.
Post 58 played Thomasville Post 284 on Saturday afternoon and won 12-2 in eight innings. Nash Central's T.J. Taylor slammed two home runs, while Rocky Mount's Thomas Berry and Collins Cuthrell each recorded a homer. More ...
CHARLES ALSTON, Graphic Correspondent
ECU's year comes to a close
HOUSTON -- As the innings ticked away during Last Friday's game between Memphis and East Carolina, the Tigers could not help but wonder how many opportunities they let slip through their fingers.
Down 2-1 heading into the bottom of the ninth, Memphis had stranded 11 runners on base -- including nine in scoring position -- and saw a suicide squeeze attempt cut down a potential tying run at the plate. More ...
Staff Reports
Mudcats defeated on the road
JACKSONVILLE, FLA. -- Elih Villanueva matched his season-long outing, working eight solid innings as the Jacksonville Suns downed the Carolina Mudcats 3-1 on Memorial Day afternoon at the Baseball Grounds in a Class AA Southern League baseball event. More ...
Staff Reports
State fast-pitch finals scheduled
RALEIGH – The pairings and the schedules are set for the North Carolina High School Athletic Association state fast-pitch softball championship.
The opening rounds pair Eastern representatives against Eastern representatives and West against West, with the top four teams in each classification converging on the Walnut Creek Softball Complex in Raleigh for the double-elimination format championships on Friday and Saturday. More ...
Staff Reports
Webb earns all-region accolades
ROCKY MOUNT -- The North Carolina Wesleyan College baseball program and head coach Charlie Long have announced that pitcher Andrew Webb has earned ABCA (American Baseball Coaches Association) All-South Region accolades for his performance during the 2010 season.
More ...
Staff Reports
Youths learn martial arts
NASH COUNTY -- Young Champions of America is a national organization offering low-cost, high-quality martial arts instruction to children ages 4 to 18 through local towns, schools and organizations.
The program emphasizes growing the student as a strong well-rounded individual of mind first and then body.
More ...
Staff Reports
IN CONCERT
The Singing Cookes and The Cooke Brothers from Kingsport, Tennessee will be in concert at 7:30 p.m. on Friday night, June 11 at Christian Fellowship Church located at 7814 Hwy 58 in the Sandy Cross community. The church is located about halfway between Wilson and Nashville on Hwy 58 and about four miles from Interstate 95. No admission charge but a love offering will be received. For more info, call Michael Jones at 446-5631.
More ...

LAURA LEE CARMICKLE
Laura Lee Carmickle, 42, passed away Sunday, May 30, 2010. She was born December 27, 1967 in Licking Co. Ohio. More ...

RONNIE LEE JONES
Ronnie Lee Jones, 43, passed away, Saturday, May 29, 2010. He was born July 31, 1966 in Nash County. He was preceded in death by his maternal grandmother, Lucille Burgess. More ...

WILLIE EVANS
Nashville – Willie Evans, 94, died May 31, 2010. Arrangements to be announced by Stokes Mortuary, Inc.

More ...

LENA BRADSHAW ELLIS
ROCKY MOUNT – Lena Bradshaw Ellis, 87 passed away Sunday, May 30, 2010. She was born in Sampson County February 19, 1923 to the late Edgar and Viola King Bradshaw. More ...

HAZEL MAE ANISTEAD
PHILADELPHIA, PA. – Graveside services for Hazel Mae Anistead, 63, formerly of Nashville, who died Wednesday, May 19, 2010, were Saturday, May 29 at 12 p.m. at Forest Hill Cemetery. Burial followed in The Forest Hill Cemetery with Rev. Alston officiating. More ...

BABY GIRL ARIEL COOPER
ROCKY MOUNT - Funeral services for Baby Girl Ariel Cooper, age four months, who died Saturday, May 22, 2010, were Thursday, May 27, at 1 p.m. at Richardson Funeral Home Chapel in Nashville. Burial followed at Oakland Cemetery. More ...

LILAH ANN ROWLAND GRAY
Lilah Ann Rowland Gray, 65, passed away May 26, 2010. She was born in Nash County, April 11, 1945 to the late Henry Thaxton Rowland, Jr. and Glennie Barrett Rowland. More ...

POLLY WILLIAMS BOTTOMS
Polly Williams Bottoms, 89, died May 28, 2010. Polly was born in Edgecombe County, North Carolina on January 21, 1921. She was preceded in death by her father, Charlie Williams, her mother, Lucy Karen Proctor Williams, her stepfather, James Calvin Morgan, husband, George Bernice Bottoms, her special friend, Norman Eason, four brothers, Rossie, Arthur, Elijah, and Wesley Williams, two sisters, Mamie W. Luper and Betty Bottoms Williams. More ...

CATHERINE GRIFFIN STRICKLAND
NASHVILLE- Catherine Griffin Strickland, 70, passed away Tuesday, June 01, 2010. Catherine was born May 30, 1940 in Nash County, daughter of the late Milton Mann Strickland and Lois Catherine "Kitty" Griffin. Left to cherish her memory are two sisters, Tillie (Ben) Willis of Winston Salem, NC and Ann (Dudley) Payne of Warrenton, Virginia; niece, MacRae Willis Sollee; nephews, Benjamin Sheppard Willis, III, Edward Dudley Payne, John Strickland Payne and H. Dudley Payne, III. More ...