Subscribe/Access
Advertisements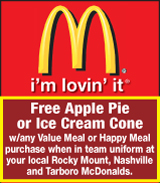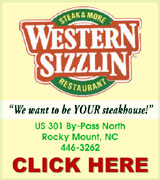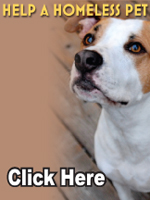 Sections
Member Options
Back
Nash chooses Jenkins for Sheriff
Dick Jenkins will serve as Nash County's Sheriff four more years, according to unofficial election results.
Jenkins received 2,882, or 63 percent, of the 7,784 total votes cast during elections Tuesday. His challenger, Ricky Parks, received 37 percent, or 2,882 votes.
Jenkins said he was thankful for all the voter support and congratulated Parker for running a strong campaign.
More ...

Perdue cuts Medicaid benefits
Governor Beverly Perdue's proposed FY 2010-2011 budget cuts nearly $1 billion in spending and reallocates $250 million to programs that will reform state government but some Nash County residents are worried the cuts go too far.
One such cut proposed in the budget is the elimination of in-home personal care services for adults and instead, creating a new program for adults with the most intense needs. More ...
Amanda Clark, Graphic Staff Writer
BLOOMING FESTIVAL TIME!
NASHVILLE – The 14th annual Nashville Blooming Festival kicks off this week in downtown Nashville.
The carnival opens Wednesday, May 5th at 5 p.m. Rides will also be open Thursday and Friday night, Saturday (after the parade) and Saturday night.
This year, a special package is available on Wednesday night only. Purchase a $15 wristband for unlimited rides from 5-9 p.m on Wednesday night. Regular prices apply other nights and Saturday. More ...

Claude Mayo passes away
J. Claude Mayo, Jr. spent much of his life in service to others. That service is what friends, family and community members will remember most about Mayo, who passed away last Tuesday at the age of 82.
Mayo, of Rocky Mount, served as a Nash County Commissioner from 1981 until 1990, when he was voted to serve as Chairman of the Board. He served as Chairman until February of 2009, when he announced his resignation for health reasons.
More ...
Amanda Clark, Graphic Staff Writer
Nashville faces tax, utility and fee increases to balance budget
Nashville's Town Council got its first glimpse at the proposed 2010-2011 fiscal year budget, one that includes a three and a half cent increase in the town's property tax rate as well as a potential utility rate increase.
Town Manager Preston Mitchell presented the $7,858,282 budget to council members on Tuesday night during the board's regular meeting. The budget includes $4,464,907 in the general fund and $3,393,375 in the enterprise fund. More ...
Amanda Clark, Graphic Staff Writer - 1 opinion posted
Community mourns loss of local teen
Nash County is mourning the loss of a Southern Nash High School student, who was killed in an accident on Saturday morning.
Michael Turner, 17, of the Sandy Cross community in Elm City, was on his way to take the SAT when he ran a stop sign and his car was struck. According to the NC Highway Patrol, Turner was traveling north on Old Carriage Road around 7:15 a.m. Saturday when he ran the stop sign at the intersection of Old Carriage Road and West Mount Drive. Another vehicle was traveling west on West Mount Drive and struck Turner's vehicle. More ...
Amanda Clark, Graphic Staff Writer
NASHVILLE POLICE BRIEFS
ARRESTS
Samuel Leon Davis - 3/22/2010 - charged with failure to appear for worthless check and two counts of worthless checks
Michael Dwayne Johnson - 3/22/2010 - charged with failure to appear for driving while license revoked
Cleo Bullock Lynch - 3/24/2010 - charged with driving while intoxicated More ...

K-5 students' participation in reading tutoring low
Although federal money provided for free reading tutoring this school year for 66 percent of Nash-Rocky Mount Schools (NRMS) elementary students in grades K-5, only nine percent of the elementary population was reached. Of the NRMS system's 8072 elementary students, 5353 (or 66 percent) are qualified as at-risk. More ...
Michele A. Cruz, Graphic Correspondent
Evans, Reason unite in marriage
Dana Lynnette Reason of Raleigh and Timothy Warren Evans of Wilmington were united in marriage on Saturday, May 1, 2010, at six o'clock at Edenton Street United Methodist Church in Raleigh. Dr. William Weisser officiated. Following the ceremony, the bride's parents hosted a reception at the Capital City Club with entertainment provided by the Craig Woolard Band.
More ...

ENGAGED
Tim Bissette of Rock Ridge and Ila Ruth Bissette of Rock Ridge announce the engagement of their daughter, Amanda Lynn Bissette, to Michael Timothy Batchelor, the son of Tim and Nancy Batchelor of Nashville. The wedding will take place on July 10, 2010 at Stony Hill Free Will Baptist Church, Middlesex.
More ...


Robert B. Sorie

MILITARY NEWS
Air Force Airman Robert B. Sorie graduated from basic military training at Lackland Air Force Base, San Antonio, Texas.
The airman completed an intensive, eight-week program that included training in military discipline and studies, Air Force core values, physical fitness, and basic warfare principles and skills.
More ...

Students design computer program for charity
When students in Dr. Nancy's Floyd's Computer Information Systems class produce senior projects each year, they do more than demonstrate what they've learned. Whenever possible, they assist a local non-profit organization as well.
This year, students designed and created a new computer system for My Sister's House, a Nashville, N.C., shelter that supports victims of family violence.
More ...


Tiffany Vitale (far left) and Ethan Pardue (center), both of Nash Central Middle School, were the top two winners for the public speaking contest. Pictured with Tiffany and Ethan is their teacher, Leigh Ann Howard (far right).

Nash Soil and Water Conservation Poster , Essay Contest
The Nash Soil and Water Conservation held its annual Poster and Essay Contest Awards Program on Tuesday, March 23 at the Nash County Agricultural Center.
The theme this year was "The Living Soil." Students from area schools came out to enjoy dinner and the awards presentation.
More ...

Winners pics, 4
Nash Soil and Water Conservation District Board Chair Bobby Joe Fisher congratulates Chandler Bryant, of Bailey Elementary School.
More ...

Southern Nash FFA members advance to State Competition
Southern Nash High School students, once again, rose above the rest at the FFA East Central Regional Competition held recently at Johnston Community College. FFA is a dynamic youth organization that is a part of agricultural education programs at middle and high schools. Student members are engaged in a wide range of curriculum and FFA activities, leading to over 300 career opportunities in agriculture. FFA students are connected to exciting careers in the science, business and technology of agriculture. More ...

Nash County residents putt their way to victory
Two Nash County visually impaired persons traveled to Dan Nicholas Park in Salisbur on April 10 to participate in an annual statewide Visually Impaired Putt-Putt Tournament with Nash County Parks & Recreation. Juie Baker and Hazel Hill represented Nash County for the 2nd year in a row. The duo had an average score of 97. It was the best team average in the tournament, which won them the 1st place trophy. More ...

Peachtree Community News
"God's Word Will Stand" is what Pastor Whitehouse spoke about on Sunday morning. His scriptural basis was Romans 9:6-18. He explained that even though we may not understand, God is absolutely fair in the way He treats each person. His truth is that if we don't accept God's mercy, we will one day face His justice. More ...
BARBARA HARDISON
Beulah Community News
Be sure you make a note on your calendar this week. Our monthly fish fry will be this Friday night, May 7, from 5 - 8 p.m., at the Beulah Church of Christ Annex on Reges Rd. We hope to see our many friends and supporters at that time for great food and fellowship. At Beulah Church of Christ we also have a really great upcoming Gospel Music Event on Sunday night, May 23 at 6 p.m. with the Royal Descendants of Goldsboro. Many of you have heard them before so tell your family and friends how inspirational they are. Come and join us for some great gospel music. More ...
WILMA ENROUGHTY
Daughters of the American revolution
The DAR Micajah Pettaway Chapter met Sunday, April 18, 2010, 3:00 P. M. for their Silver Tea in the home of Ms.Toni Suiter. Regent Toni Wade welcomed everyone.
Pictured (Above): DAR presented its Good Citizenship Awards recently. Pictured on the front row (L-R) is: Ashley Lewis, Neha Baliga and Alyson Barnes. On the back row (L-R) is: Savannah Petrus, Sara Batt, Katina Benton, Jack Mascarenhas. (Contributed Photo)
More ...
DEE LONG
Mt. Zion FWB Church News
We were pleased to have 91 in attendance for Sunday school. Brother Bob welcomed everyone including our three visitors. Allie Farmer read our Scripture verse for today. All those with a birthday or anniversary were recognized and we sang "Happy Birthday" to those celebrating birthdays. Algie Jones, Jr. prayed the closing prayer. More ...
ROSALENE BASS
Red Oak Community News
Over 120 campers from 14 churches and 2 associations attended the 14th annual North Roanoke Baptist Association GA Mother/Daughter Overnight Camp at Camp Mundo Vista near Asheboro on April 30 - May 1, 2010! Those participating from Red Oak Baptist Church were Amy, Jessica, and Meredith Cary; Kim and Ellie Moore; Jennifer and Maycee Aycock; and Renee and Miranda Griffin.
More ...
SUZY PEARCE
Ephesus Community News
Pastor David Eidson delivered our message in word, "The Other Son", from Luke 15:11-32. To quote from verses 31-32 (NIV), My son, the father said, you are always with me, and everything I have is yours. But we had to celebrate and be glad, because this brother of yours was dead and is alive again; he was lost and is found. Are you forgiven? If you are, then you need to forgive others. More ...
DEBBIE PHILLIPS
Red Oak plans public hearings
Red Oak Commissioners plan to hosts two public hearings at the next regular business meeting, one dealing with the budget for the coming year and the other dealing with the closing of one of the town's streets. The public hearings will be held at the town hall on June 7, 2010. More ...
Amelia Harper, Graphic Correspondent
Spring Hope police seek man in connection with shooting
A shooting in Spring Hope last Tuesday night left one man injured and another on the run.
According to Spring Hope Police Chief Tim Denton, 25-year-old Onsha Wiggins of Spring Hope allegedly shot 33-year-old Harry J. Coles, of Wilson, following an argument in the parking lot of Ash Street Recreation. Denton said the shooting was possibly drug related. More ...
Amanda Clark, Graphic Staff Writer
Lowell turns three and turns up the speed
We survived another Birthday Month.
I've been documenting here for the last couple of years the toll and taxation of the six weeks beginning in early April and running until early May. Just after my birthday in late March which usually involves spending money on something foolish, all three of our children celebrate their birthdays in rapid succession. You can decide for yourself whether faulty Spongebob Squarepants pinatas are foolish ways to spend money. More ...
Mike Brantley
Schools are tobacco free so why aren't our local parks?
As many of you may know, it's baseball season which means the ball parks are packed every evening. Having two boys that play on two separate leagues, my husband and I are typically at the ball-field at least four nights a week. Every night that I am there, I see several different people smoking in various spots throughout the park. Now I'm not opposed to someone smoking, I think this is their choice but I do have a problem with someone standing at the fence and literally blowing smoke over home plate. Our children do not have a voice in this matter, so we as adults have to be advocates for them. More ...
Letter to the Editor:
There's nothing in the world like mama's love
Believe it or not, it's Blooming Festival weekend! I've accepted the fact that it rolls around about as fast as birthdays and Santa, from an organizer's point of view!
We're looking forward to a big weekend filled with lots of entertainment, good food, a huge parade, crafts, a carnival and plenty of good old fashion Nashville hospitality! More ...
Jo Anne Cooper
All of the mamas that raised me are truly priceless to me
Each year, as Mother's Day rolls around, I try to come up with creative ways to tell the many mothers in my life how much they mean to me.
I was one of those kids that was raised by a whole village of people. Of course, my dad is the number one person that took care of me growing up but when it came down to some things, there were at least a dozen women who were ready and willing to step in. My grandmother is at the top of that list. More ...
Amanda Clark
Backward Glances
We found this photo in our July 1967 archives, but did not find that it had been published in that time period. It looks like this little girl is paying close attention to what she's being told! If you know the names of the gentleman and young girl, call us at 459-7101.
More ...
A PICTORIAL LOOK INTO THE PAST

READY OR NOT, HERE IT COMES. Louisburg High School's Jordan Harrell (left) prepares to send a kick past Southern Nash's Karen Orduna during last Thursday afternoon's prep soccer match in Stanhope.

SN Strikes Back
STANHOPE -- Both Louisburg and Southern Nash entered last Thursday's girls soccer showdown with the thought that it was a winnable match.
Nothing happened in the first half to dispel that notion, as the clubs went to interemission engaged in a scoreless tie.
But host Southern Nash delivered three goals as part of a strong second-half performance, and the Ladybirds would go on to post a 3-0 victory in the non-conference event at the SNHS Soccer Field. More ...
GEOFF NEVILLE, Graphic Sportswriter

OVER THE TOP. Nash Central High School's Russell Langley clears this height in the boys pole vault competition as part of last Wednesday's Nash County Track and Field Meet, which was held at The Dawg Pound.

Nash Stars On Track
ROCKY MOUNT -- Even with a two-day delay, the wait was worth it for the Nash Central boys and the Rocky Mount girls at the annual Nash County Track and Field Championship.
The four-school showdown had been scheduled for last Monday, but rain and thunderstorms halted the action only minutes after the field events had started. More ...
GEOFF NEVILLE, Graphic Sportswriter

TEE SHOT. Northern Nash's Matthew Weed watches his shot carry toward the par-3 No. 5 hole during last Thursday's golf match at Louisburg.

NNHS' Prep Time
LOUISBURG -- Northern Nash prepped for the regionals by taking a journey last Thursday to Franklin County to meet the host Louisburg Warriors at Bull Creek Golf and Country Club.
Facing windy conditions, Coach Rick Ruffin's Knights were able to earn a team victory over by a score of 327-358 in the final regular season matchup for both squads. More ...
GEOFF NEVILLE, Graphic Sportswriter
Summer's swim sked finalized
NASH COUNTY -- The Nash-Halifax Swim League has released its schedule for the 2010 summer season.
Action will begin on June 17 and will run through the annual conference championship on July 31.
Here is the complete N-HSL schedule:
More ...
Staff Reports
Johnson shines at Class 3-A Regional
PINETOPS -- Nash Central's Nathan Johnson had a chance to win the medalist title at the N.C. High School Athletic Association 3-A Eastern Regional golf competition at Maccripine Country Club on Monday in Edgecombe County.
Johnson, a senior, was in a playoff with Wilson Fike's Spencer Whitt for the regional title. Whitt, the defending regional champ, let his experience show through as he birdied the second playoff hole to grab the championship.
More ...
CHARLES ALSTON, Graphic Correspondent
Central escapes Knights
ROCKY MOUNT -- Just when Nash Central's baseball team thought it had an easy Big East victory well in hand, Northern Nash's squad put a scare into it.
The Bulldogs, leading 9-3 last Thursday evening on Senior Night, saw the Knights pile up five runs in the top of the seventh to make it very interesting in a 9-8 Nash Central victory.
More ...
CHARLES ALSTON, Graphic Correspondent
East Carolina topped by Thundering Herd
GREENVILLE -- Arik Sikula struck out a career-best eight and allowed one run over six innings as Marshall took game three of the Conference USA series against East Carolina 10-3 Sunday afternoon at Clark-LeClair Stadium.
With the win, The Herd improved to 21-24 overall and 10-8 in league play, while the Pirates dropped to 27-18 and 8-7.

More ...
Staff Reports
NASH CENTRAL ENJOYING EFFECTIVE JV CAMPAIGNS
It's been quite a spring for the Nash Central High School girls softball and boys baseball junior varsity squads. The softball team is undefeated at 11-0 overall with a freshman-dominated lineup that includes pitcher Lindsey Sharpe, who has allowed just seven runs the entire season. Other standouts for the Lady Bulldogs include infielders Dana Kelly, Kadeisha Perry, Rachel Pearce and Grace Joyner, along with catcher Caley Bass. Central's JV baseball squad has also been strong and has posted an impressive 12-3 ledger to date. Pictured (above) Central JV baseball player Colby Gilbert makes a throw to first base.
More ...

Mudcats continue to falter in SL
MOBILE, ALA. -- The Mobile BayBears scored twice in the seventh inning to snap a 2-2 score and defeated the Carolina Mudcats for the third time in four games 4-2 at Hank Aaron Stadium on Sunday night in a Class AA Southern League baseball event.
Kris Negorn drilled a homer to left-center in the top of the seventh to even the score before Mobile (11-13) pushed across two runs against reliever Daryl Harang in the bottom half. More ...
Staff Reports
PITT IS THE PICK
Nash Central High School basketball standouts Terrance Copeland (front, second from left) and Dominique Holloway (front, second from right) sign letters-of-intent to continue their careers at Pitt Community College. Also pictured are (back, l to r) NCHS Principal LeRoy Hartsfield and NCHS boys hoops coach Renny Taylor; (front, l to r) Bessie Martin (Terrance's mother) and Janet Brown (Dominique's mother). The signing event was held last Wednesday at the NCHS Media Center.
More ...

HERE IT COMES
Nash Central High School's T.J. Taylor unleashes a pitch for the Bulldogs during last Thursday evening's home victory against the Northern Nash Knights.
More ...

PLAYING WITH FORCE
Nash Central's Cecelia Lapp (top) tries to force Northern Nash's Betsy Braswell at second base during last Thursday's Big East Conference fast-pitch softball action. The Lady Knights won the contest by a 3-0 score at the NCHS Field.
More ...

FULL EXTENSION
Northern Nash's Keith Battle soars in the long jump as part of last Wednesday afternoon's Nash County Track and Field Meet at Nash Central.
More ...

LUTHER MARTIN CARPENTER, JR.
Luther Martin Carpenter, Jr., 65, passed away, Saturday, May 1, 2010. He was born June 30, 1944 in Nash County. Luther was the son of the late Luther Sr. and Beatrice Pridgen Carpenter.
More ...

BOBBY GENE PEARCE
Bobby Gene Pearce, 74, passed away Saturday, May 1, 2010. He was born July 29, 1935 in Johnston County. He was preceded in death by his father Rowland and his mother Mildred and his twin brother Billy Pearce.
More ...

AARON O. WHITLEY
Aaron O. Whitley, 88, passed away, Sunday, May 2, 2010 peacefully at his home. He was born March 15, 1922 in Nash County. He was the son of the late G.B. and Sally Strickland Whitley. He was preceded in death by a son, Michael A. Whitley and great granddaughter, Ashlyn Brooke Poole; he was also preceded in death by 5 brothers and sisters. More ...

LUCILLE R. BROWN
ROCKY MOUNT - Funeral services for Lucille R. Brown, 69, who died Sunday, April 25, 2010, were Saturday, May 1 at 12 noon at the Richardson Funeral Home Chapel. Burial followed at Gardens of Gethsemane Cemetery. More ...

ANNIE RUTH RICHARDSON
NASHVILLE – Annie Ruth Richardson, 91, passed away Saturday, May 1, 2010. A funeral service will be held Thursdasy, May 6, 2010 at 1:00 p.m. at the Bunn Chapel Baptist Church. Burial will follow in the Oakland Cemetery. The Rev. Wayne Hines will officiate. More ...

ELANOR "FAYE" BATCHELOR
Eleanor "Faye" Batchelor, 69, passed away, Monday, May 3, 2010. She was born January 9, 1941 in Pitt County. Faye was the daughter of the late, Willie and Louise Fussell Harris. She was preceded in death by her husband, William Batchelor, three brothers and one sister. More ...

RONALD W. WINSTEAD
Ronald W. Winstead, 85, passed away, Monday, May 3, 2010. He was born July 17, 1924 in Nash County. He was the son of the late George and Lillie Medlin Winstead.
More ...