Subscribe/Access
Advertisements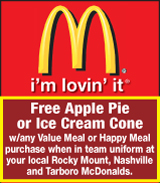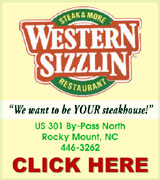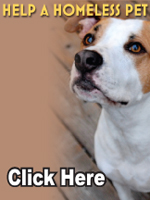 Sections
Member Options
Back

Wayne Deans

Aventon man pleads guilty to sex offenses
Wayne Earl Deans pled guilty to three counts of second degree forcible sex offense along with one count of second degree forcible rape, following a day and a half trial, which included testimony from six of the prosecutor's witnesses.
Deans, of the Aventon community, was arrested, along with his brother Nelson Terrell Deans in April of 2008 after the Nash County Sheriff's Office was notified by the Department of Social Services. More ...

Commissioner seats contested in election
At least two Nash County Commissioners will face opposition in the upcoming elections. Filing for primary elections will end at noon on Friday, February 26.
Four commissioner seats are up for election this year. Fred Belfield, Wayne Outlaw, Mary Wells and Robbie Davis have all filed for re-election. Last week, Charlotte Mizelle and W. Douglas Starr, filed for the seats held by Outlaw and Wells, respectively. More ...
Amanda Clark, Graphic Staff Writer

Charles "Chuck" Lewis stands holding two of his favorite photographs. In the photo on the left is his wife, Jean. On the right is a photo of a cheerleading squad taken at one of the CIAA Tournaments he covered.

Lewis reflects on his successful career and love for the camera
Charles "Chuck" Lewis' office walls are filled with photographs of celebrities, politicians, athletes and his personal favorite, his wife, Jean. Each photo contains a memory for Lewis, as does each certificate and award hanging nearby. And for each photo that hangs on the wall, there are dozens more nearby, kept neatly stored in an album.
Lewis and his wife moved from Maryland to Nashville in August 2006. When they moved here, Lewis said it was the first time they had set foot in North Carolina. But today, they call Nashville home. More ...
Amanda Clark, Graphic Staff Writer
Chamber names Distinguished Citizen nominees
Nashville's Chamber of Commerce will honor this year's Distinguished Citizen Thursday, March 4, at 7 p.m. The ceremony and reception will be held at Nash Arts in downtown Nashville.
Chamber President Meredith Holland said the program will run a little different this year. The ceremony will be held first at 7 p.m. and the reception will follow after all awards have been presented. More ...

It's Opry Time!
The 31st Annual Elsie Clark Memorial Nashville Opry was postponed in January after a winter storm brought snow and ice to Nash County on the eve of the event.
The event is set for Saturday night, February 27 from 5 until 10:30 p.m. at the Nash County Agriculture Center. Entertainment includes performances by Linda Ripke, Joe Tripp, the Downeast Gospel Trio, Ronnie Ezzell, Alvin Smith as Elvis, Russ Varnell and several more. More ...

County wraps up project financing options
Nash County commissioners faced two decisions last week regarding financing options for upcoming capital projects which caused them to question how much faith they, as a local government, really have in their state and federal governments.
Commissioners met in a special called meeting last Tuesday morning to discuss proposed financing options on upcoming capital improvement projects which include Rocky Mount High School, the Southern Nash Field House, a Nash County Storage Building and a Nash County Emergency Services Building. More ...
Jo Anne Cooper, Graphic Publisher
Council agrees to continue Brooklyn Community projects
The Town of Nashville is hoping to expand on its Brooklyn Area Community Development project.
At its annual retreat in February, Nashville Town Manager Preston Mitchell told council members the Brooklyn Area Community Development Block Grant project had been completed in late 2009 and since its completion, had lots of compliments.
More ...
Amanda Clark, Graphic Staff Writer
Evans and Weston wed
Brenna Leigh Evans and Kenneth Alan Weston were united in marriage on Saturday, November 21, 2009 at three o'clock in the afternoon at Winterville Baptist Church. Pastor Grant Carter III officiated the double-ring ceremony. The bride was escorted by her father, Frank Evans. More ...

Ferrell and Evans marry
Diane Briley Ferrell and Larry Wayne Evans were married Saturday, Feb. 13, 2010 at Fellowship Church, Nashville. The officiating minister for the 5 p.m. traditional ceremony was Ricky Head.
The bride is the daughter of Richard and Rachel Stankiewicz of Rocky Mount.
The groom's parents are William and Joan Evans of Spring Hope.
More ...


Dr. Milton D. Quigless, Sr.

Quigless tells life as a black physician in the south
By the time of his death at age 93, Dr. Milton D. Quigless, Sr., had become a legend in Eastern North Carolina. Due to segregation, he opened the Quigless Clinic-Hospital on Tarboro's Main Street in 1946, complete with 26 beds for extended stay and an outpatient department.
More ...

WCU names local students to Dean's List
Nash County residents were among the 1,735 students named to the Dean's List at Western Carolina University for the Fall 2009 semester.
Students named to Dean's List include Amy R. Williams of Nashville and Edson N. Parra Ramos of Rocky Mount. More ...

UNC-G announces honor students
Chancellor Linda P. Brady has announced the names of December graduates and of students who attained Dean's List and Chancellor's List honors at The University of North Carolina at Greensboro during the Fall 2009 semester.
At the Dec. 17 commencement, 1,520 students received degrees, including 1,076 undergraduates and 445 graduate degrees.

More ...

Appalachian State graduates
A total of 1289 graduate students and 835 undergraduate students received degrees during ceremonies held in December in the Holmes Convocation Center at Appalachian State University. Among those graduating were two Nash County residents.
Sara Marie Bunn, of Spring Hope, received a Bachelor of Arts degree in religious studies and a Bachelor of Social Work degree. Emily A. Lester, of Rocky Mount, received a Bachelor of Science degree in history and secondary educaiton. More ...

Ephesus Community News
Our worship service began on Sunday with John Sorrell, our Minister to Students, reading from John 1:24-34. Pastor David Eidson led worship as he asked us the question: "If you had to introduce Jesus Christ to a crowd, how would you do it?"
More ...
DEBBIE PHILLIPS
Mt. Zion FWB Church News
I have a correction to make in last week's article. Tina Marlowe's name was left out in the adults who helped with the Valentine Dinner. Sorry about that, Tina. We appreciate your help. More ...
ROSALENE BASS
Red Oak Community News
The Baptist Men had their monthly breakfast on Sunday, Feb. 21. Larry Flowers was the featured speaker.
All "Buckets of Hope" for Haiti relief are due on Wednesday, Feb. 24. More ...
SUZY PEARCE
Beulah Community News
The weather was really great this Sunday. Everyone was glad to see the sunshine after the bad weather we had, it should help us to remember, that even though we may face storms in our life, there will be sunshine and a brighter day ahead. More ...
WILMA ENROUGHTY
Peachtree Community News
The beautiful sunshine on Sunday gave a welcomed reprieve from the bitter cold of the past, and the cold in the forecast. Pastor Whitehouse delivered another thought provoking sermon "The Freedom of Forgiveness-Part 2" It was based on Matthew 6:12. He said that the real condition of forgiveness is a repentant heart. There is a vital link between the way you treat other people and the way God in heaven is going to treat you. More ...
BARBARA HARDISON
Rocky Mount Retirees Association meets
The National Active and Retired Federal Employees Association (NARFE), Rocky Mount chapter, met on February 9 at Gardner's Barbecue Restaurant. Presiding officer Bill Waters opened the meeting with an invocation and led the group in reciting the Pledge of Allegiance. More ...
Contributed
MILITARY BRIEFS
Air Force Airman Hailee N. Vogel graduated from basic military training at Lackland Air Force Base, San Antonio, Texas.
She is the daughter of Marty Vogel of Rocky Mount and granddaughter of Betty Clark of Rialto, Calif. Vogel is a 2008 graduate of Seaside High School, Calif. More ...

Your tax dollars hard at work
It is that time again.
With politicians all around us clamoring for change, one thing has most certainly not changed — how our tax dollars are wasted.
More ...
Mike Brantley
Social networking has gone to the dogs
Social networking sites are huge this day and time and if you haven't at least heard of MySpace, Facebook or Twitter, well, you've probably been living under a rock.
Being in the age bracket I am in, I have experimented with all three of the above social networking sites. When MySpace was the "cool" thing to be on, I joined. Just as soon as I figured out MySpace, it became not as cool as Facebook, so, I joined Facebook. Now, Twitter is rising in popularity and although I joined months ago thanks to an invitation from an eight-year-old, I have yet to catch on. More ...
Amanda Clark
Backward Glances
David and Paul Davis, sons of Rev. and Mrs. David Davis of the Beulah Community, sit with the family's toy poodle who had recently given birth to six puppies.. This photo was originally published in The Graphic April 20, 1972.
More ...
A PICTORIAL LOOK INTO THE PAST

COUNTY SHOWDOWN. In a duel between two talented Nash County wrestlers, Central's Jeffrey Lucas (bottom) took on Southern's Josh Brice (top) during a match at last weekend's Class 3-A East Regionals.

NC Takes Two
WINTERVILLE -- It's Lee Culpepper's quest to assure that Nash Central is represented annually at the Class 3-A State Individual Wrestling Championships.
And Central continues to be right on pace for that goal as two more Bulldogs will be in action this weekend at the Greensboro Coliseum. More ...
GEOFF NEVILLE, Graphic Sportswriter

SIDEWAYS. Northern Nash's Keith Battle seems to being working sideways as he racks up points en route to a victory at last Saturday's Class 3-A East Regional Wrestling Tournament in Pitt County.

Northern's Fab Five
WINTERVILLE -- Northern Nash continued to shatter the school record books last Saturday with a strong finish at the Class 3-A East Regional Wrestling Tournament.
Certainly, NN head coach Corey Mercer was thrilled to boast five qualifiers for the upcoming Class 3-A State Championships.
But the ones that got away are also eating at Mercer, who has purposefully built in high expectations for his surging mat program.
More ...
GEOFF NEVILLE Graphic Sportswriter

LOCKED UP. Southern Nash's Joey Privette (right) tries to escape a hold during a match at last Saturday's Class 3-A East Regional Wrestlng Tournament at South Central High School in Winterville.

'Birds Boast Pair
WINTERVILLE -- Southern Nash's tradition of taking wrestlers to the Class 3-A State Championships will continue this weekend in Greensboro.
Southern, coached by Eddie Coble, will be represented by Buddy Tom (125) and Steven Murray (152) following strong performances last weekend at the Class 3-A East Regionals.
More ...
GEOFF NEVILLE, Graphic Sportswriter
Northern will open vs. SWE
RED OAK -- Northern Nash High School's fast-pitch softball squad, which has enjoyed plenty of success in recent campaigns, will begin its 2010 season next Monday at SouthWest Edgecombe.
First pitch is scheduled for 4:30 p.m. More ...
Staff Reports

YOU'RE SURROUNDED. While in the view of five Wilson Fike opponents, Nash Central's Brittany Clark (20) goes up for a shot during last Friday night's championship game of the Big East Conference Girls Basketball Tournament.

Central Makes Finals
WILSON -- Things were going so well for Nash Central's basketball team last week during the Big East Conference tournament at Hunt High School ... until Friday.
Both Central squads, seeded fourth, won their opening games Monday and Tuesday.
Both pulled off upsets of No. 1 seeds from Rocky Mount on Wednesday and Thursday. More ...
CHARLES ALSTON, Graphic Correspondent
Playoffs begin for Nash County squads
PIKEVILLE -- Nash Central's boys basketball team was hoping to ride a wave of good play that started in last week's Big East Conference tournament in its NCHSAA 3-A state playoff opener at C.B. Aycock Monday evening.

Aycock, unfortunately, had other ideas.
More ...
CHARLES ALSTON, Graphic Correspondent
NCWC wraps up its regular season
ROCKY MOUNT -- North Carolina Wesleyan College's men's basketball team celebrated its 2010 Senior Day last Saturday afternoon with a 92-77 victory over Ferrum College in Everett Gymnasium.
After honoring this year's class prior to the contest, the six young men proceeded to combine for 72 of the Bishops' 92 points, as well as 13 rebounds, 13 assists, and five steals. More ...
Staff Reports
ECU Pirates open against Virginia Cavaliers
GREENVILLE -- Second-ranked Virginia (2-1) held off a late rally by No. 11 East Carolina University (1-2) Sunday afternoon and took the rubber-match of the three game series 14-11 at Lewis Field inside Clark-LeClair Stadium.
Heading into the bottom of the eighth, the Cavaliers held a commanding 13-4 lead before the Pirates came roaring back by putting a seven spot on the board in front of 4,774 fans cutting the lead to two, 13-11. More ...
Staff Reports
RED OAK MIDDLE SCHOOL WRESTLING HIGHLIGHTS
The Red Oak Middle School wrestling squad competed in the 28th Annual Junior High State Wrestling Championships, which were held Feb. 13 in Winston-Salem. Pictured are (top photo, l to r) Jeffery Person (first in 191), Corey Hart (second in 173) and Steven Joyner (third in 154) medaled for the Tigers.
More ...

QUICK START FOR BISHOPS
Andrew Webb (Northern Nash) and the North Carolina Wesleyan College Battling Bishops have gotten off to a solid start to the 2010 baseball season. Webb, a junior, is one of six Nash County performers on the NCWC diamond roster this spring.
More ...

NASH ARTS SCHEDULE
The Hackensaw Boys in concert – Friday February 26th. Doors open 7:30 p.m. - show 8 p.m. $10 advance & Nash Arts Members / $15 door.
Possum Jenkins in concert – Friday March 12th. Doors open 7:30 p.m. / show 8 p.m. $10 Advance & Nash Arts Members / $15 Door More ...

Nash County Blood Drives for March 2010
Monday, March 8, 2010 from 3 until 7:30 p.m. at Nashville United Methodist Church, 209 East Washington Street, Nashville
Wednesday, March 10, 2010 from 12 until 6 p.m. at Spring Hope Elementary School, on the corner of McLean and Hopkins Street in Spring Hope More ...

WILLIAM WATSON "BILLY" MCLEOD
William Watson "Billy" McLeod, 65, passed away Sunday, February 21, 2010. He was born June 6, 1944 in Harnett County. He was the son of the late John and Elizabeth Williams McLeod. More ...

VERNELL FITCH
ROCKY MOUNT - Vernell Fitch, 55, died Tuesday, Feb. 16, 2010 at Nash Grove Manor in Nashville. Funeral arrangements are incomplete and will be announced by the Rocky Mount location of H.D. Pope Funeral Home.

More ...

MAMIE LEE COOPER
ROCKY MOUNT - Mamie Lee Garrett Battle Cooper, 91, died Tuesday, Feb. 16, 2010 at Nash General Hospital in Rocky Mount. More ...

GENERA "JILL' HARPER WILLIAMS
Genera "Jill' Harper Williams, 87 died on February 20, 2010. She was preceded in death by her husband of more than 50 years; Bernard Alton Williams. More ...

MARCINE KINKEAD GARRISON
Marcine Kinkead Garrison, 80, passed away Friday, February 19, 2010. She was born February 25, 1929, in Morganton NC. She is preceded in death by her parents, Harry Anderson and Alice Gaither Kinkead. More ...

LUTHER RANDOLPH "RANDY" EZZELLE
Luther Randolph "Randy" Ezzelle, 63, passed away Wednesday, February 17, 2010. He was born June 19, 1946 in Nash County. He was preceded in death by his father, Luther "Luke" Adron Ezzell. More ...

CLARA BOWEN
Clara Bowen, 76, formerly of Nashville, passed away Tuesday, February 16, 2010 in Savannah, GA. She was born February 16, 1934 in Lucama, NC. She was the daughter of the late Charles and Goldie Ferrell Crumpler. Clara was preceded in death by her parents; and three brothers, Charles "Hoppy" Crumpler, Jr., Terry Crumpler, and Carroll "Red" Crumpler. More ...