Subscribe/Access
Advertisements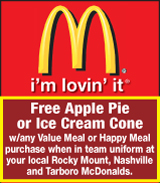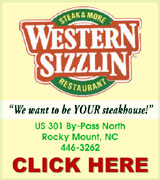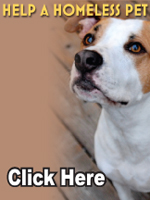 Sections
Member Options
Back
Town seeks rec funds from county
The Town of Nashville hopes Nash County will contribute to its recreation program to help make fees for in-town and out-of-town residents the same.
At its annual retreat held on February 1, Town Manager Preston Mitchell went over several concerns that could create financial issues for the 2010-2011 budget year. Among those concerns was the town's recreation league fees. More ...
Amanda Clark, Graphic Staff Writer
Judge rules for Rocky Mount
Superior Court Judge Richard L. Doughton ruled Tuesday morning that the City of Rocky Mount met all of its legal requirements in its annexation of the Oak Level Community.
Doughton made the ruling after around two hours of arguments on Monday from attorneys representing the City of Rocky Mount and the Oak Level Community Against Forced Annexation, or OLCAFA. Doughton came back on Tuesday morning to give his ruling. More ...
Amanda Clark, Graphic Staff Writer - 1 opinion posted

Pictured above (L-R) dancing is Brenda and Danny Pollard. Danny is the American Legion Post 293 President.

CUPID VISITS AMERICAN LEGION
The American Legion Auxiliary Unit 293 of Nashville hosted a Valentine's Dinner Dance on Friday night, February 12 at the O.D. Moore Building. Around 100 people came out to enjoy the night, including active US Army SSG. E-6 Zettion Branham. She is currently stationed at Fort Eustis, VA is a member of Post 293. Doris McBride serves as the President of the American Legion Auxiliary Unit 293.

More ...

Police arrest robbery suspect
Police have arrested a South Carolina man in connection with at least three robberies that occurred in Nashville and Rocky Mount.
According to George Bottoms, Community Services Officer with the Nashville Police Department, Charles Michael Phillips, 34, walked into Express Net on West Nashville Drive on January 27 with a knife and demanded money from the clerk. He took an undisclosed amount of money from the business. The incident happened around 11:45 p.m., just before the business was to close. More ...
Amanda Clark, Graphic Staff Writer

JENKINS

Filing continues in Nash County
Candidates continued to file for the upcoming primary elections, set for Tuesday, May 4.
Filing began last Monday, February 8 and will run through Friday, February 26 at noon.
Ricky Parks, who announced his intentions to run for Nash County Sheriff several weeks ago, filed on Friday to make his candidacy official. Parks, 43, will challenge incumbent Dick Jenkins, 67, in the Democratic primary. More ...
Amanda Clark, Graphic Staff Writer

Steven Wass packs bags with food during a food bank at CrossPointe Church on Saturday, January 16. The church hosts a food bank each month on the third Saturday.

Local church offers food bank
A Nashville church is reaching out to area residents by offering food and coats to those in need.
CrossPointe Church began a food bank in September 2009 at the request of its Associate Pastor, Rafael Lemes. Pam Wood, who works with the women's ministry at the church, said during a meeting with Lemes and Pastor Melvin Barnette, a food bank was brought up. More ...
Amanda Clark, Graphic Staff Writer

BILLINGS

Bailey men face drug charges
Two Bailey men were arrested last week after officers found marijuana in their vehicle.
According to the Nash County Sheriff's Office, Christopher Billings, 19, and Woodie Rhodes, 19, both of Bailey, were stopped on February 8. After searching their vehicle, 76 grams of marijuana, digital scales and plastic sandwich bags were located. The marijuana was found under the back seat. More ...

Nashville embraces program to improve town's performance
The Town of Nashville is taking advantage of a program offered at no cost that will help improve performance in town operations.
A presentation on the program, titled "Marking your Way to Peak Performance," was given by Gary Wiggins of WayMarker Inc. during Nashville Town Council's annual retreat, held on Monday, February 1. More ...
Amanda Clark, Graphic Staff Writer
Seeks re-election
Nash County Commissioner Mary Wells files to seek re-election for District 6, Nash County Board of Commissioners. With Wells, from left, are her husband, Talmage Wells; Larry McAdams, campaign manager; and John Kearney, director, Nash County Board of Elections.
More ...

SNOW-FIREMAN
Miguel Rivas of Castalia decided to suit up his snowman as a firefighter! Pictured his snowman is dressed up ready to put out fires. The apparel Rivas used to dress his snowman belongs to a former Castalia firefighter, C. Carroll, who has moved out of the area. He was also the station's chaplain and a local pastor.

More ...
1 opinion posted
Rocky Mount man faces miscellaneous drug charges
A Rocky Mount man was arrested last week and charged with miscellaneous drug violations.
Members of the Nash County Sheriff's Office Narcotics Division received information that drugs would be inside a vehicle being driven by Marcus Shearin, of Gold Rock Road, Rocky Mount. More ...

Youth of the Year event slated for February 25
The Boys and Girls Club of Nash/Edgecombe Counties will recognize the commendable acts of their club members at its annual Youth of the Year program which will be held from 6-8 p.m. Thursday, February 25 at Nash Community College. More ...

Students at Southern Nash Middle charged in fight
Two students at Southern Nash Middle School will be charged with simple affray after a fight at the school.
Nash County Sheriff Dick Jenkins said the fight occurred Monday.
William Murphy, the school's Resource Officer, tried to break up the altercation, Jenkins said, and fell. He was not injured. More ...

Pre-K registration continues at area elementary schools
Registration for pre-K has been extended due to the weather.
Children registering for pre-K must be four years of age on or before August 31, 2010. Parents or guardians must bring a certified copy of the child's birth certificate, social security card, proof of physical addres, immunization recores and current health assessment. More ...

Corrections
In last week's edition of the Nashville Graphic, it stated there were five Nash-Rocky Mount School Board seats and two Soil and Water Conservation seats up for grabs in the upcoming primary elections. That is incorrect. Elections for those seats will take place on November 2. Filing will begin on June 14, 2010 at noon. We apologize for the error and any inconvenience it may have caused. More ...

Governor Perdue honors area Boy Scouts on 100th Anniversary
Gov. Bev Perdue honored Boy Scouts of the East Carolina Council on Monday, Feb. 8, 2010. That day marked the 100th Anniversary of the Boy Scouts and was celebrated around the country, including in Raleigh where Boy Scouts met with Gov. Perdue and First Gentleman Bob Eaves to present their community service plans for the coming year. More ...

Governor appoints Warren to North Carolina Internship Council
Gov. Bev Perdue has appointed Jessie H. Warren of Rocky Mount to the North Carolina Internship Council.
Warren is director of internships and career services at North Carolina Wesleyan College. She is a member of the National and N.C. Associations of Colleges and Employers, the N.C. Career Development Association, and a member and former president of the Young Professionals Network of Rocky Mount. More ...

Perdue appoints Wilkins to Martin Luther King, Jr. Commission
Gov. Bev Perdue has appointed Gwen Wilkins of Rocky Mount to the Martin Luther King, Jr. Commission.
Wilkins is a senior operations assistant for Kidde Aerospace and Defense. She was a former chairperson for Nash County Democratic Party and Utility Services Review Board, and is a chairperson of the first congressional district, and member of Pine Chapel Baptist Church. She received her bachelor's degree in justice studies from North Carolina Wesleyan College. More ...

ENGAGED
Mr. and Mrs. Keith and Amy Beasley, of Nashville, and Mr. and Mrs. Allan and Apryl Pope, of Rocky Mount, announce the engagement of their daughter, Lindsey Renee Beasley, to Mitchell Ryan Shearin, the son of Mr. and Mrs. Tony and Shirley Shearin, of Elm City. The wedding is planned for September at the Nash Arts Center.
More ...

Ward Drug welcomes UNC student to pharmacy
Ward Drug Company of Nashville recently welcomed Marchelle Robinson to the pharmacy team for the month of February.
Marchelle Robinson is a student at UNC Eshelman School of Pharmacy. She completed the first three years of her coursework at Elizabeth City State University as part of UNC Eshelman School of Phamacy's partnership with Elizabeth City State University. She will graduate in May 2010 with her Doctor of Pharmacy degree. Marchelle was a member of Student National Pharmaceutical Association (SNPhA). More ...


Sykes sits on her trike posing with Gary Tant (left), owner of The Biker Barn and Gregg Layman (right). She had a Harley-Davidson Softail Custom bike but was unable to ride because of damage from her cancer.

Local woman pens motorcycle book
A Nash County woman has penned a book she hopes will shed some light on motorcycle riders.
"Outlawz and Angelz" will be released in the Spring of 2010. The book, edited and published by Debbie "Doobbie" Sykes, is about local people who ride motorcycles. The book features bikers from Nash County as well as some famous bikers.
More ...
Amanda Clark, Graphic Staff Writer
Beulah Community News
I hope everyone had a happy Valentine's Day and a great week-end. On Saturday night a Valentine's supper was held at the Beulah Church of Christ fellowship hall. It was really nice and enjoyed by all who attended. Those who were involved in organizing the event really did a great job and deserve a big thank you. More ...
WILMA ENROUGHTY
Peachtree Community News
On Valentine's Day, Pastor Whitehouse's sermon was appropriate.
His topic was "The Freedom of Forgiveness", based on scripture passage, Matthew 6: 12-"Forgive us the wrongs we have done, as we forgive the wrongs that others have done to us".[Today's English Version] Joyous living is the result of forgiving others.
More ...
BARBARA HARDISON
Ephesus Community News
The Ephesus Youth and their leaders hosted a Valentine's Banquet on Saturday evening. Guests arrived to a beautifully decorated fellowship hall and were served a delicious dinner and desserts. David Cash did a great job as host for the evening. Dalton Barrett played a medley of songs on the piano. More ...
DEBBIE PHILLIPS
Mt. Zion FWB Church News
There are many kinds of love; family love, mother's love, brotherly love and Godly love. Jesus commanded his disciples to "love one another". In John 13:35, He said, "By this all will know that you are my disciple, if you have love for one another." Some people only think of love around Valentine Day. We should think and show love every day. More ...
ROSALENE BASS
Red Oak Community News
Red Oak Baptist Church celebrated WMU Focus Sunday on Feb. 7. The theme was "Called to Love" which has been the WMU theme for the past 2 years. The day began with breakfast featuring Jim and Rachel Upchurch who spoke on adoption. Following Sunday School everyone joined together for the morning worship service which began with a flag processional by the GA's and Youth on Mission.
More ...
SUZY PEARCE
Boys and Girls Club
Members of Nashville's Boys and Girls Club had the opportunity to attend a Carolina Hurricanes hockey game against the Islanders on January 28 in Raleigh, thanks to RBC Bank. RBC donated a total of 30 tickets, some to Nashville's Kiwanis Club and some directly to the Boys and Girls Club of Nashville. The Kiwanis Club agreed to give their tickets to the club as well. Pictured on the front row at the far right is Rhonda Jordan, Senior Relationship Banker with RBC with members of Nashville's Boys and Girls Club. On the back row far left is Nashville's Unit Director Sophia Edmonds.
More ...

Lion's Club
Nashville's Lion's Club held its annual Christmas party in December. Pictured are some of the club's members during the annual celebration.
More ...

I've caught a bad case of chicken fever!
Don't worry friends. If you've heard about my recent illness, it's not what you think.
Some folks have been saying that I've got the "Bird Flu." That's not exactly right. What I've actually got is "Chicken Fever." There's a big difference in how you get it, how you feel and what the lasting effects might be. More ...
Mike Brantley
Be sure to catch the Opry next weekend in Nashville!
Two snows in just a few weeks. Who would have thought?
The first snow left a lot of us snowed in for the weekend and because of the severity of it, a lot of events had to be cancelled and/or rescheduled. One of those events was Nashville's very own Opry. More ...
Amanda Clark
Why not Keith Werner?
Inquiring minds want to know Keith Werner, why aren't you running for the D.A. position you've long since earned and deserved? More ...
Letters to the Editor:
The need to reach and teach is urgent!
The need is urgent, the time is now, to reach, teach and train young men of the ages of 12-18.
I read with great interest the headline article in The Rocky Mount Telegram on Saturday, Jan. 23, 2010 entitled "Residents Rally Against Violence." A forum was held on the previous Friday night at the OIC Auditorium to discuss the impact of crime in the Twin Counties and how to curb it. More ...
Letters to the Editor:
A better way!
There are thirteen Congressional districts in North Carolina. There is a House Representative from each of these districts in the U.S. Congress. Therefore we have thirteen elected officials in the house that are supposed to represent the people of North Carolina in Washington, while doing no harm to our great Nation. More ...
Letters to the Editor:
Backward Glances
This photo was originally published in The Graphic April 13, 1972. Nashville residents had an opportunity to talk with Lt. Gov. Pat Taylor who was running for Governor. He opened his Nash County Headquarters in Nashville.
More ...
A PICTORIAL LOOK INTO THE PAST
A few answers to recent concerns
Several issues have recently attracted my attention from the media and citizens questions. I'm addressing several of these today.
Recently several citizens, myself included, received a solicitation in the mail offering coverage of repairs to your water lines from the street to the house. I threw mine in the trash.
More ...
Bill Creech, Nashville Chief of Police

DOMINIQUE DOES IT. Nash Central High School's Dominique Holloway (with ball) delivered 34 points for the Bulldogs during last Friday night's road victory against the Southern Nash Firebirds in Stanhope.

The Zone Busters
STANHOPE -- Southern Nash head coach Robbie Kennedy thought -- or at least hoped -- that he had all bases covered with his zone defense during last Friday's regular season finale against the Nash Central Bulldogs.
However, Central point guard Dominique Holloway has a way of almost singlehandedly breaking down defenses with his ability to penetrate or drain long-range jumpers.
More ...
GEOFF NEVILLE, Graphic Sportswriter
The Future Falcon
STANHOPE - Gary Tharrington played only two years of high school football -- and just one on the defensive side of the ball.
Which makes his ascent into a college-level player even more remarkable.
When Southern Nash head coach Brian Foster talks about Tharrington, he always stresses that the best is yet to come for the potential-rich performer. More ...
GEOFF NEVILLE, Graphic Sportswriter

REBOUND QUEST. (L to R) Nash Central's Precious Griffin and Southern Nash's Shaleea Burns go up for a board during last Friday night's girls basketball game at the SNHS Gymnasium.

NC's Fitting Finale
STANHOPE -- Nash Central got off to a strong start during last Friday's girls basketball matchup against host Southern Nash.
Playing the role of leader proved to be a profitable one for the Lady Bulldogs, as they held off several Southern Nash threats to defeat the Ladybirds by a 47-35 margin in the Big East Conference showdown.
The event closed regular season action for both clubs as Nash Central was able to spoil Southern's Senior Night ceremonies.
More ...
GEOFF NEVILLE, Graphic Sportswriter
Northern schedule released
RED OAK -- Northern Nash High School will kick off its 2010 girls soccer season with a road game on March 2 against the Wilson Beddingfield Lady Bruins.
In addition to its regular slate of games, Northern Nash will compete in the annual Shamrock Classic from March 10-13 at Franklinton High School. More ...
Staff Reports
Carisse Comes Home
RED OAK -- In 2003 at the Rocky Mount-Northern Nash basketball game, Northern girls basketball coach Grover Battle and the school honored former Lady Knight All-Stater Marcia Richardson with a commemorative basketball and a basketball-shaped plaque on the gym's wall. More ...
CHARLES ALSTON, Graphic Correspondent
Wesleyan nabs share of crown
FAYETTEVILLE -- With North Carolina Wesleyan College's 93-63 victory over Methodist University last Saturday, the Battling Bishops have clinched at least a share of the 2009-2010 USA South regular season men's basketball crown, as well as the #1 seed in the upcoming conference tournament.
The dominating victory over the Monarchs saw the Bishops lead from the tip to secure their eighth straight win. More ...
Staff Reports

HANGING ON FOR THE KNIGHTS. Northern Nash's Garrett Freeman Jr. (bottom) tries to avoid a pinfall during a match against Havelock's Ray Davis as part of last Thursday evening's Class 3-A State Playoff Dual Team Match.

A Learning Experience
RED OAK -- For a young team, every moment can provide a learning experience.
Even on one of the biggest stages in school history.
Northern Nash High School head wrestling coach Corey Mercer brought his Knights through the first two rounds of the Class 3-A State Dual Team Playoffs -- and into a quarterfinal matchup against a touted Havelock contingent. More ...
GEOFF NEVILLE, Graphic Sportswriter
Another Great Year
CARY -- From a Nash County perspective, there were plenty of highlights at last weekend's Class 3-A State Swimming Championships at the Triangle Aquatic Center.
A total of 15 competitors from the county took part in the annual event.
More ...
Staff Reports
NASH CENTRAL HIGH SCHOOL STATE SWIMMERS
Nash Central High School's participants at the Class 3-A State Swim Championships last weekend were (back, l to r) Brandon Atkins, Olsen Bunn, Andrew Stocks and Gavin Johnson; (front, l to r) Kaitlyn Beal, Neill Bunn, Kaila Billups, Lindsey Sharpe and Head Coach Margaret Godwin.
More ...

NASH COUNTY STATE SWIMMERS
Nash County's participants at the Class 3-A State Swim Championships last weekend were (back, l to r) Andrew Stocks (Nash Central), Gavin Johnson (Nash Central), Brandon Atkins (Nash Central) Olsen Bunn (Nash Central) and Zach Vestal (Rocky Mount); (front, l to r) Allison Raper (Rocky Mount), Victoria Hardy (Southern Nash), Kaitlyn Beal (Nash Central), Neill Bunn (Nash Central), Kaila Billups (Nash Central), Lindsey Sharpe (Nash Central), Kristi Barnes (Rocky Mount), Lauren Campbell (Rocky Mount) and Emily Arroyo (Rocky Mount). Not pictured is Lacey Webb.
More ...

RED OAK MIDDLE SCHOOL STATE MAT HEROICS
The Red Oak Middle School wrestling squad competed in the 28th Annual Junior High State Wrestling Championships, which were held Feb. 13 in Winston-Salem. Pictured are Jeffery Person (first in 191), Corey Hart (second in 173) and Steven Joyner (third in 154) medaled for the Tigers.
More ...

BOYS ACTION
A Northern Nash player (with ball) scores a bucket in the paint during last Friday night's home loss against the Rocky Mount Gryphons.
More ...

BESSIE JOYNER
ROCKY MOUNT - Bessie Joyner, 98, died Wednesday, Feb. 10, 2010 at Nash General Hospital. More ...

ADA GARRETT
Mrs. Ada Garrett, age 81, passed away Thursday, February 11, 2010 at Nash General Hospital, Rocky Mount. More ...

WILLIAM GORHAM JOYNER
William Gorham Joyner, 73, passed away Monday, February 15, 2010. He was born May 25, 1936 in Nash County, son of the late Lonnie and Ollie Joyner. He was also preceded in death by his son, Kenneth Joyner; brothers, C. Lee Joyner, Atlas F. Joyner, George H. Joyner; and sister, Eunice Robbins.
More ...

DARLENE SMITH PERRY
Darlene Smith Perry, 54, passed away on Tuesday, February 09, 2010. She was born September 06, 1955 in Tampa FL, daughter of Luther and Rosetta Smith of Nash County. More ...

FRANCIS J. BOGDOVICS
Francis J. Bogdovics, 70, passed away Tuesday, February 9, 2010 at his home. He was born November 23, 1939 in Roebling, New Jersey, son of the late Adam and Bertha Selenick Bogdovics. More ...

CHARLOTTE GRAY JONES STRUM
Charlotte Gray Jones Strum, 75, passed away Monday, February 08, 2010. She was born December 24, 1934 in Nash County, daughter of the late Jim and Margaret Jones. She was also preceded in death by her husband, Jack Strum. More ...

JOSEPH DELANO COOLEY
Joseph Delano Cooley, 75, passed away, Friday, February 12, 2010. He was born March 14, 1934 in Nash County. He was the son of the late, Joseph Ralph and Eula Boone Cooley. More ...

SYBLE RENN WOODARD
Syble Renn Woodard, 86, passed away Saturday, February 6, 2010. She was born January 10, 1924 in Vance County. Syble was the daughter of the late, Clarence Oliver and Fannie Powell Renn.
More ...

DR. CHARLES PRESTON GODWIN
ROCKY MOUNT – Dr. Charles Preston Godwin, 90, of Magnolia Glen, 5301 Creedmoor Road, formerly of Rocky Mount, passed away, Sunday, February 14, 2010 at Rex Hospital. He was born in Ahoskie, NC on January 9, 1920 to Levy Junie and Nancy Morris Godwin. He was preceded in his death by his brother, Reverend Clarence Godwin, sisters Foye Chamlee, Verlie Dilday and Mary Fleming. More ...