Subscribe/Access
Advertisements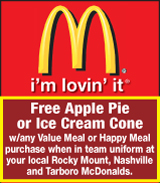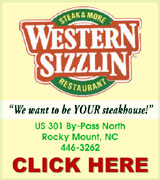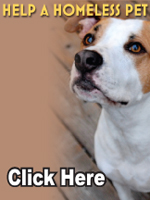 Sections
Member Options
Back
New high school construction starts in March
Renovations at Middlesex Elementary School and construction of the new Rocky Mount High School should begin mid to late March, Mark Strickland, Nash-Rocky Mount Schools (NRMS) special assistant, announced to the board at their meeting Monday night.
"We have the bids in hand and are talking to contractors," he said. "There are still things we need to work through in finalizing the financing." Final work is being done on necessary documentation and approvals from agencies in Raleigh, he concluded, but all is moving forward. More ...
Michele A. Cruz, Graphic Correspondent
It's Girl Scout Cookie Time!
Girl Scouts of the Nash-Rocky Mount District are hoping football fans will keep them in mind when they plan their Super Bowl parties this year. Super Bowl weekend is the weekend girl scouts will begin setting up booths throughout the county selling Girl Scout cookies.
This past weekend, a cookie rally was held at Nashville United Methodist Church so girls could get a jump start to their selling. Cookies officially began selling on January 9. More ...
Amanda Clark, Graphic Staff Writer
Red Oak approves cell tower
The Red Oak Planning Board met Monday to approve a special use permit to allow an over-sized cell tower to be placed in Red Oak. Attorney Karen Kemerait was on hand to represent the interests of AT& T and American Tower, who are purchasing land owned by Lee Faulkner in order to erect a 250 ft. cellular tower in Red Oak. Rusty Monroe and Jackie Hicks of the Center for Municipal Solutions were also present to represent the interests of the Town of Red Oak. More ...
Amelia Harper, Graphic Correspondent
Weatherization office opens in old library
Nashville's old library facility on South Alston Street is now home to the Martin County Community Action's Weatherization Program.
The Weatherization Assistance Program helps to reduce energy costs by improving the energy efficiency of homes. The program is administered through North Carolina's Department of Health and Human Services Office of Economic Opportunity.
More ...
Amanda Clark, Graphic Staff Writer
Area churches to host "Compassion Cafe"
Nashville area churches are coming together to feed those in need.
Members representing several churches met on Monday night at an organizational meeting to hash out plans for the Compassion Cafe, which ultimately will provide meals for those in need Monday through Friday. More ...
Amanda Clark, Graphic Staff Writer
NASHVILLE POLICE BRIEFS
ARRESTS
Evelyn Braswell Jackson - 12/21/09 - charged with driving while impaired
Terrence Lee Rogers - 12/22/09 - charged with parole and probation violations and two failure to appear charges
Michael John Wiggins - 12/23/09 - charged with harassing phone calls More ...

CLARIFICATION
In last week's story on Nash County Commissioners approving funding of the new Rocky Mount High School, prior to the vote on approving the funding, Commissioner Wayne Outlaw offered a motion that would allow a referendum on the new high school, ultimately giving citizens a chance to vote on the issue. The motion was seconded by Danny Tyson but was not approved. Commissioners then approved the motion to move forward with funding for the new high school, with a vote of 4-3. We apologize for this omission.
More ...
1 opinion posted
BIRTH ANNOUNCEMENT
Mr. and Mrs. Phillip Strickland of Whitakers are proud to announce the birth of their daughter, Claire Alexandra Strickland, born Sept. 28, 2009 at Rex Hospital in Raleigh. She weighed 7 pounds, 10 ounces and was 19 3/4 inches long.
Maternal grandparents are Sarah Watson of Whitakers and the late Gene Watson. Paternal grandparents are Beverly Strickland of Smithfield and the late Morris Strickland of Fairmont. More ...

Tyson receives Scholars Award
Joshua Tyson of Spring Hope received a Morgan Scholars Award to attend Nash Community College for the 2009-2010 school year. He is enrolled in the Associate in Arts - College Transfer Program and was chosen for the scholarship for his community service and volunteerism. Joshua is the son of Lee Tyson and Pauline Andreassen.
More ...

Military News
Machinist Mate 2nd Class Steven L. Melton recently returned from a seven month deployment aboard the Los Angeles-class attack submarine USS Memphis with the USS Bataan (LHD 5) Expeditionary Strike Group in the U.S. European and Central Command areas of responsibility. He is the son of Toni and Bob Melton of Nashville.
More ...

ENGAGED
Richard and Rachel Stankiewicz of Rocky Mount announce the engagement of their daughter, Diane Briley Ferrell, to Larry Wayne Evans, the son of Bill and Joan Evans of Spring Hope. The wedding will take place Saturday, Feb. 13, 2010 at Fellowship Church, Nashville.
More ...

Donation check presented
Vivian Rogers is presenting $105 to Meredith Holland, Executive Director of My Sister's House. Vivian asked for friends and family to make a donation to My Sister's House in lieu of birthday gifts for her 8th birthday.
More ...

Beulah Community News
I hope each of you have been keeping in touch with what is going on in Haiti. Even though it is heartbreaking to watch, it reminds each of us that tomorrow is never certain. Remember to pray for all the dead, injured and the survivors, also all those who have lost loved ones there. Also pray for the ones in Texas and California who have lost their homes due to the rain, mud slides and tornadoes. Some lives have also been lost there. More ...
WILMA ENROUGHTY
Ephesus Community News
Our Annual Chili Cook-off on Saturday was a huge success. The difficult task of selecting winners was given to judges Carol James, Ken Ripley, Ed ("Judge") Brantley, and Pastor David Eidson. Third place was awarded to Wanda Barrett, second place to Dr. Tom May, and first place to Kim May. Former Pastor Clark Rounds won for the hottest chili! Way to go, folks! We were so glad to see friends and members from other churches coming out and joining us for this evening of fellowship, games, and great chili. More ...
DEBBIE PHILLIPS
Peachtree Community News
The dedication service for Faith Christian Ministries of Spring Hope was held on Thursday Morning at 11:30. It was a service of prayer and praise led by Rev. Elizabeth Pope. Hymn singing was accompanied by Faye Vick, on the electronic keyboard. Many people gathered for this service and stayed to shop in the store. It is off to a good start. More ...
BARBARA HARDISON
Castalia Baptist News
Castalia Baptist is getting ready for February with lots of fun activities. Senior Adults will enjoy going to the prom on Feb. 6 and then leading in the worship service on Feb. 7. More ...
KATHY FREEMAN-ROBLES

Nashville Elementary students receive books from Dental Care Center. Pictured with the classroom is Lisa Barnes( standing) and teacher Ann Dill (kneeling.)

Nashville Elementary kindergarten students receive books
Kindergarten students at Nashville Elementary School were welcomed back to school with a gift from local business and industry leaders. "The Little Peoples Guide to the Big World" was presented to all kindergarten students and staff. The Little Peoples Guide is designed to educate children in an entertaining way while offering parents and educators a vehicle to explain and discuss timely subjects with children. Topics include going to the hospital, taking care of pets, manners, moving, glasses, teamwork, fire and safety, bad guys, nightmares, strangers, tears, bullying, being different, hurt feelings, jealously and many other subjects.
More ...

What have I been doing? Running in circles
Sometimes when you're overwhelmed, even the simplest of questions can confuse you.
These days, when someone asks, "What's been going on?" or "What have you been up too?" or even "How are you?," I've had trouble getting an answer out. More ...
Mike Brantley
Let the race begin, – I think
Last week, I agreed to run/walk a 5K race in February. The race is on February 20, which is less than a month away.
Now, first of all, I didn't even know what a 5K race was. I thought 5K meant 5 miles. That shows how much I run. I was later informed it was 3.1 miles. Either way, I'm still pretty certain paramedics will have to be on standby just for me that day.
But it's all for a good cause because it will benefit the Special Olympics of NC so I'm thinking about it.
More ...
Amanda Clark
Racism is not behind the fight against annexation
Every state in the US today proposes some form of annexation. Only North Carolina, Tennessee, Idaho and Kansas allow for Involuntary Annexation. These four states also believe that this is the right approach to growth and development, yet the other 46 states appear to be doing just fine without it. More ...
Letters to the Editor:
Forced annexation is unpardonable!
I want to say that annexation is the poorest way for a city to raise revenue. Cities should be looking for ways to encourage small and major business growth. This type of growth would ultimately result in solid growth for the city in that businesses bring in people. Look around the country and see which cities are growing. Look at the revenue generated by the business and by the people. Annexation of areas just for the tax revenue is nothing more than a statement by the city of stagnant growth and loss of income. More ...
Letters to the Editor:
Backward Glances
We found this photo in our 1972 archives. We're not sure who these two little girls are, but they seemed to have had something important on their mind!
More ...
A PICTORIAL LOOK INTO THE PAST
Why enforce traffic laws?
In an earlier column I wrote about the parking times downtown and that the police department was increasing enforcement on parking violations. I want to give you an update. The Town Council recently amended the Town's parking ordinance to eliminate the 15 minute and one hour parking spaces. All the time limited parking spaces downtown are now two hour parking and handicapped parking. Please take note of this when you park downtown. This does not apply to the public parking lots however; we do enforce handicapped parking in those lots. The police department is continuing our enforcement efforts in the time limited areas and in handicapped parking throughout the town. More ...
Bill Creech, Nashville Chief of Police - 1 opinion posted

SENIOR MOMENT. Raven Lee swam for the final time at the Rocky Mount YMCA Pool as a member of the Northern Nash Lady Knights during Monday afternoon's Big East Conference Championship Meet.

A CHAMPION CAUSE
ROCKY MOUNT -- Even though they controlled the league standings for the majority of the season, nothing was a given Monday afternoon for the Wilson Fike Golden Demons at the annual Big East Conference Swim Championships.
Fike was considered the favorite coming in for both the boys and girls crowns, but nobody was writing off surging Nash Central in either standings. More ...
GEOFF NEVILLE, Graphic Sportswriter

DOUBLE TEAMED. Northern Nash's Jessica Lyons (with ball) tries to escape the Nash Central defense during last Tuesday's Big East Conference girls basketball showdown, which was held at the NNHS Gymnasium in Red Oak.

Big East Courts Heating Up
WILSON -- A slow start cost Northern Nash's boys basketball team Friday night at Big East Conference foe Wilson Fike.
The Knights trailed by 21 points at halftime only to see a late rally fall short in their 59-57 loss to the Golden Demons.
Fike (7-7, 2-2), which dropped its second league of the loss at Rocky Mount earlier in the week (86-59), took a 15-10 lead after the opening eight minutes, but it slammed Northern 22-6 in the second period to push out to a 37-16 lead at intermission. More ...
CHARLES ALSTON, Graphic Correspondent
Benefit game at Southern
STANHOPE -- The Shooting For A Cure II Basketball Game will be held Feb. 2 at the Southern Nash High School Gymnasium.
The game will feature the host Firebirds and Ladybirds meeting Big East Conference foe Northern Nash.
Action will begin with the girls contest at 6:30 p.m., followed by the boys event at 8 p.m. There will be a survivor walk between games. More ...
Staff Reports
A huge week for Wesleyan men
ROCKY MOUNT -- North Carolina Wesleyan College earned a pair of USA South men's basketball victories this week, knocking off Methodist University last Monday night by an 84-71 score before downing Averett University on Saturday afternoon in an 82-69 affair.
Alex Murray pulled down a career-high 16 rebounds and netted 16 points to pace the Bishops versus the Monarchs, while fellow sophomore Devin Nichols turned in a career-high 16 points against the Cougars. More ...
Staff Reports
PRICE'S PERFECTION FOR NNHS
Randi Price competes in the Girls IM event for the Northern Nash Lady Knights during Monday afternoon's Big East Conference Swim Championships.
More ...

ONE FINAL TIME FOR VICTORIA
Southern Nash senior standout Victoria Hardy earned a pair of individual victories Monday as part of the Big East Conference Swimming Championships. It was Hardy's final time as a performer at the Harrison Family YMCA in Rocky Mount.
More ...

FIREBIRD FREESTYLE
Matt May takes part in a freestyle event for the Southern Nash Firebirds as part of Monday's Big East Conference Swim Championships, which were held at the Harrison Family YMCA.
More ...


Art by Shelley Sakas

Kaleidoscope opens at Nash Arts
Nash Arts announces the opening of Kaleidoscope featuring clay by Jimmy Sordan, fabric & jewelry by Wendy Ferguson-Whitehead, mixed media by Shelley Sakas, and photography by Alan Whitehead & Carrie Fedrow.
Gallery hours 10 a.m.-4p.m. February 3-24.
Other events at Nash Arts in February include The Hackensaw Boys on February 26. Doors open at 7:30, show begins at 8 p.m. Tickets are $10 in advance and for Nash Arts members / $15 at door. More ...

BESSIE F. JOYNER
NASHVILLE - Bessie, 82, passed away, Sunday, January 24, 2010. She was born June 6, 1927 in Franklin County. She was the daughter of the late Ernest and Betty Lucas Finn. She was preceded in death by her husband William I. Joyner, two daughters, Shirley Joyner and Joan Hart, six brothers and three sisters. More ...

WALTER PATRICK WACHOWICZ
Walter Patrick Wachowicz, 66, passed away, Friday, January 22, 2010. He was born October 16, 1943. He was preceded in death by his father, Walter J. Wachowicz. More ...

JAMES CLIFTON FARRAR
James Clifton Farrar, 77, passed away, Wednesday, January 20, 2010. He was born October 21, 1932 in Chase City, Va., He was the son of the James and Martha Malone Farrar. He was preceded in death by his wife, Jane Farrar, a son, William James Farrar, four brothers and one sister. More ...

GLADYS MAE PITTS
Gladys Mae Pitts, 81, passed away, Wednesday, January 20, 2010. She was born September 28, 1928 in Wilson County. She was the daughter of the late, George and Victoria Lucas Williams. Gladys was a member of Macedonia Baptist Church. She was preceded in death by her husband, Claude Jackson Pitts. More ...