Subscribe/Access
Advertisements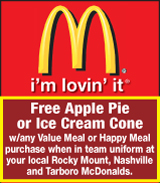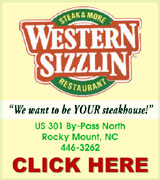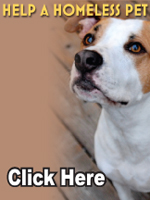 Sections
Member Options
Back
Parks to run for Sheriff
A Rocky Mount Police Corporal has announced that he plans to run for Nash County Sheriff.
Ricky Parks, who has spent 22 years in law enforcement, announced he plans to file for election for Nash County Sheriff. Filing begins on February 8.
Parks, 43, has spent his entire law enforcement career in Nash County, working in the Nash County Sheriff's Office as well as the Rocky Mount Police Department. He also spent three years in private security management. More ...
Amanda Clark, Graphic Staff Writer
County votes yes for high school
The new Rocky Mount High School will be funded this year, County Commissioners agreed during a special meeting with the Nash-Rocky Mount School Board last Tuesday evening.
The issue has been a hot topic among the two boards and a work session was scheduled last Tuesday for the boards to discuss the issue. County Commissioners, in September, agreed to fund the new high school, along with two other projects, but moved funding of the high school back to the 2011-2012 fiscal year. School Board members came back and again asked that Commissioners rethink their decision and allow funding to occur this year, citing the low construction costs. More ...
Amanda Clark, Graphic Staff Writer

Members of the Union Hill Sign Team perform Monday during the Rev. Dr. Martin Luther King, Jr. breakfast at the O.D. Moore Building in Nashville. The breakfast was hosted by the Nashville Willing Workers Club.

NASHVILLE REMEMBERS DR. KING
District Attorney Robert Evans challenged attendants of the Rev. Dr. Martin Luther King, Jr. Breakfast Monday morning to find their cross and carry it as King and others did before us.
Evans, who serves as the District Attorney for the Seventh Judicial District which includes Nash County, was the guest speaker for the seventh annual breakfast, hosted each year by the Nashville Willing Workers Club. Around 200 attended the breakfast, which celebrates the life and legacy of Dr. Martin Luther King, Jr., who was born on January 15, 1929 and who died on April 4, 1968.
More ...
Amanda Clark, Graphic Staff Writer
Spring Hope denies special use for computer gaming business
Spring Hope Commissioners denied a special use permit for a computer gaming business during its regular meeting on January 11.
The business, Express Net, Inc. of NC, was asking for a special use permit to operate at 106 East Main Street in town.
Town Manager John Holpe told commissioners that when he initially approved a request for the business to operate, he thought the business would be a cafe where residents could come and get online. More ...
Amanda Clark, Graphic Staff Writer
Chamber seeks nominations for Citizen of the Year
You may know someone in the Nashville community who devotes time working to make Nashville a better place to live, or someone who volunteers with a local organization helping the needs of others or working on projects to improve our town. This person could be Nashville's Distinguished Citizen of the Year!
The Nashville Chamber of Commerce is seeking nominations for this year's Distinguished Citizen. More ...

Bell named coordinator for Nash ancestry website
A Chicago man with Nash County roots is the Nash County coordinator for a new ancestry website.
Earl Bell, Jr., 72, will continue to work on the website, which provides a place for residents to post their research and information on Nash County families.
"My goal here is to provide the residents of Nash County with one place where they can go to get started or continue working on the history of their families," Bell said. More ...
Amanda Clark, Graphic Staff Writer
Martin Luther King
I was living in Washington DC when President Ronald Reagan signed the bill to have Dr. Martin Luther King's birthday recognized as a national holiday on the third Monday of each January. It was first celebrated on January 20, 1986.
On the morning of the first celebration, a friend dropped me off at the Convention Center on Northwest 13th Street in DC. I went inside alone, but the center was packed with people from all walks of life, people from everywhere, who had come to this first national celebration of Dr. King's birthday. More ...

MLK BREAKFAST
Attendants of the Martin Luther King, Jr. breakfast sing "We Shall Overcome" at the close of the event on Monday morning.
More ...

50th Wedding Anniversary
Mr. and Mrs. Glenn Vick celebrated their 50th wedding anniversary with a surprise party on Jan. 16 at Candi's Cafe near Nashville. Soloists, Carl Batchelor sang "I Love You Truly", which was sung at the Vicks' wedding, and his daughter, Lauren Barnes, sang "At Last". Background music was provided by DJ Erma Hall. More ...

Ward continues dedication as volunteer at Nash Health Care
One year after the doors of Nash General Hospital opened, one young candy striper also opened her arms to the spirit of volunteerism. Since then, Jackie Ward's cheerful smile and tireless dedication have had a profound impact not just on Nash Health Care, but on the community. More ...

Nash Community College announces area academic honor students
Nash Community College recently announces the following Nash County students that achieved academic honors during the 2009 Fall semester.
To qualify for the Dean's List, students must earn a perfect 4.0 grade point average (all A's) while taking 12 or more semester hours. Students who qualify for the Honor Roll must earn a grade point average of 3.3 or above and be enrolled in 12 or more semester hours. More ...

NEW OFFICERS
Wayne Outlaw, right, installs new officers for the West Mount Ruritan Club for 2010. Left to right are Robbie Causeway (board member), Ed Joyner (board member) Lester Weaver (treasurer), Bob Alford (secretary), Calvin Jones (vice president), Vernon Wallace (president), and Wayne Outlaw (past National Ruritan President). More ...

Donation
Russell Cockrell (right) of the West Mount Ruritan Club presents a $500 donation to the West Mount Volunteer Fire Department. Accepting the donation is Chief Buck Pittman (left).
More ...

35 year service award
Chief Buck Pittman of the West Mount Volunteer Fire Department presents Jerry Joyner (right) a 35 year service award from the Nash County Fire Rescue Association.
More ...


Cole Strickland shows a heifer at the NC State Fair.

Cedar Isle Dairy competes at NC State Fair
Cedar Isle Dairy traveled to Raleigh to the State Fair in October for the Open and Junior Dairy Show Competition. This was the final show of the 2009 season for the Nash County Holsteins.
On Saturday, October 24, seven cows competed in the Open Show for the following placings: More ...


The Bryant T. Aldridge Rehabilitation Center (above) recently celebrated 10 years.

Bryant T. Aldridge Rehab Center celebrates 10 years
It started, as so many things do, with a vision. Hospital leaders wanted community members to have a rehabilitation facility available locally, and as a result of that vision, the Bryant T. Aldridge Rehabilitation Center opened in 1999.
Since then, thousands of patients have walked through the doors of the Bryant T. Aldridge Rehabilitation Center (BTAR), located on the campus of Nash Health Care. The center places patients on the road to recovery, where therapists help them regain skills needed for independent living--- skills that may have been taken away due to a stroke, neurological disorder, joint replacement, brain injury, spinal cord injury, accident or illness. More ...

Davis receives Governor's Volunteer Service Award
Rocky Mount Mayor David Combs presented Pamela Felice Davis with the 2009 North Carolina Award for Outstanding Volunteer Service Award for Nash County last week.
Davis was presented her award at a reception in her honor hosted by Communities in Schools, Inc (CIS). She received a certificate and letter from Governor Bev Purdue. Mayor Combs read the letter to Ms. Davis on her behalf. More ...

Beulah Community News
Sunday morning at Sunday school we sang Happy Birthday to Terry Lindsey as she put her money in the Birthday Bank. Terry, (my sister), Happy Birthday on the 19th and we hope you have a great year ahead, and many more to come. Afterwards everyone went to their classes. It seemed that God lifted the rain and replaced it with sunshine just as everyone was coming to church. It became a great morning even though rain came back in the afternoon. Even on a rainy day we are all blessed if we just wake up in the morning. We should live each day as a Christian and always be ready to go meet God when the moment comes. More ...
WILMA ENROUGHTY
Peachtree Community News
Faith Christian Ministry of Spring Hope is slated to officially open on Thursday, Jan 21 at 12:00. There are many local churches, of all denominations, involved in the organization. This endeavor has been a vision of many caring people who have spent long hours in planning. Now it has become a reality. Volunteers have met for training sessions.
More ...
BARBARA HARDISON
Ephesus Community News
Congratulations to Jennifer Lee Glover and Christopher Wayne Jenkins who were married at Ephesus on January 16. May God shower you with many blessings!
More ...
DEBBIE PHILLIPS
Mt. Zion FWB Church News
Brother Bob welcomed everyone to Sunday school and reported 83 in attendance. Caleb Whitford quoted a verse from memory. Good job, Caleb. More ...
ROSALENE BASS
Red Oak Community News
Suzy and Audrey Pearce, NRBA GA Consultants, attended the WMU Associational Leadership Team meeting on Saturday, Jan. 9.

More ...
SUZY PEARCE
Okay, we're hated so what's next
Suppose UNC Coach Roy Williams called a press conference one day and said he had some important things to say.
Then suppose that once he was there, he looked into the cameras and told Coach K over at Duke, 'Mike, I'm sorry for the times I've beaten you, and for the two National Championships I've won. I will only treat you with kindness from now on so we can co-exist happily and our fans won't argue at work. UNC will no longer 'profile' the top recruits in the country and try to sign them, because that would be unfair to the 5-foot-5 shooting guards at 1-A schools.' More ...
Mike Brantley
Mr. Robertson, you've got to be kidding, right?
Sometimes I wonder how people got so crazy.
Last week, I was watching some random talk show that was on really late at night. I'm not one to typically stay up late to watch television but I couldn't sleep thanks to this wonderful cough that I still have (it's day 23 in case you are wondering), so I was flipping through looking for something that would put me to sleep. That's how I came across this talk show. During the show, a clip of a televangelist popped up. Ok, you probably know where I'm going with this now.
More ...
Amanda Clark
Facebook is called a social network for a reason
Finally after quite a bit of harassment from some friends, I joined the social networking phenomenon Facebook back in the fall.
I was reluctant to do so, knowing it would be one more thing I'd find myself having to check on daily. But I did it.
And quite honestly, at first, I got hooked. More ...
Jo Anne Cooper
Backward Glances
This photo was originally published in The Graphic March 9, 1972. Members of the club (seated) were Bobby Walston, Steve Brown, Eugene Braswell, Tracy Edwards and Dayton Cone. Standing (left to right) instructor Gene Brown, Danny Minchew, Tommy Holland, Robert Holland, Gary Jones, Danny Webb and Keith Wade. More ...
A PICTORIAL LOOK INTO THE PAST

STRONG MOVE. Red Oak's Jordan Newkirk (with ball) drives to the basket during the Tigers' home decision Thursday versus West Edgecombe.

THE CENTURY MARK
RED OAK - Red Oak Middle School started a boys basketball program in 2002, and the hits have been coming ever since.
The Tigers have never had a losing season, and have won at least 10 games in seven of the school's eight boys hoops campaigns.
Red Oak has also won three conference championships, and they're working on a fourth in 2009-10. More ...
GEOFF NEVILLE, Graphic Sportswriter

BALL CONTROL. Red Oak Middle School's Megan Cook (right) lunges in an attempt to gain possession during the Lady Tigers' home hoops victory last Thursday afternoon against West Edgecombe.

Tigers Are Flying
RED OAK -- Red Oak's boys basketball squad isn't the only one enjoying a myriad of successes on the hardwood this winter.
The Red Oak Lady Tigers are also off to an amazing start and are well on their way to another standout campaign.
Like the boys, the Lady Tigers have also yet to lose a game -- a streak they kept intact last Thursday afternoon with a convincing home victory against West Edgecombe.
More ...
GEOFF NEVILLE, Graphic Sportswriter
Southern schedule released
STANHOPE -- Southern Nash High School will begin its 2010 girls soccer campaign with a home game on March 1 against SouthWest Edgecombe.
Big East Conference play for SN will begin March 22 with at home against Wilson Fike. The Ladybirds will also participate in the annual Brittany Tournament in Wilson on March 20. More ...
Staff Reports
LBJ Donates Money
NASHVILLE -- As basketball tips off this season, LBJ Chevrolet-Buick of Nashville will be there to help the Town of Nashville score big by providing the league's players and coaches with equipment, a monetary donation and a chance to raise up to $10,000.
More ...
Staff Reports
NC set for Tarboro Classic
ROCKY MOUNT -- Nash Central High School's varsity baseball squad won't be heading west during Easter break. They'll be heading east.
The Bulldogs, for the first time in three seasons, will be playing in the Annual Tarboro Classic.
More ...
CHARLES ALSTON, Graphic Correspondent
NCWC's Drake does in Pride
GREENSBORO -- Senior point guard Trey Drake poured in 23 points on 10-of-17 shooting to lead his North Carolina Wesleyan College men's basketball squad to a 74-70 USA South road victory over Greensboro College last Saturday.
Drake knocked down 3-of-4 attempts from behind the arc to help the Battling Bishops move to 6-9 overall, and more importantly, 2-1 in league play. More ...
Staff Reports
DRIBBLE DRIVE
Daniel Pittman makes his way toward the basket for the Red Oak Tigers last Thursday.
More ...

NN rains treys on Birds
RED OAK -- It was raining threes at Northern Nash's gym last Friday night.
Luckily for the Knights, they were making more of them than Big East Conference foe Southern Nash.
Northern poured in 15 of them in an 85-73 overtime victory over the Firebirds.
The guard tandem of Darius Freeman and sophomore Michael Brackett did all the damage from long range. More ...
CHARLES ALSTON, Graphic Correspondent
DOMINANT INSIDE
Kendrick Richardson (with ball) is an unstoppable force in the paint for the Red Oak Middle School boys basketball squad, which is undefeated during the 2009-10 season.
More ...

PERFECT FORM
Chad Haggerty cans a 3-pointer for the Red Oak Tigers during last Thursday afternoon's home boys basketball conquest against West Edgecombe. With the win, the Tigers remained undefeated.
More ...

General Shelton is keynote speaker for Rocky Mount Chamber event
The Rocky Mount Area Chamber of Commerce and its premier sponsors, RBC Bank and Reach Out Rocky Mount/Fun Run for Charities, have announced that General Henry Hugh Shelton (Retired) will be the keynote speaker at its 106th Annual Meeting to be held on February 3, 2010 at Nash Community College.
More ...

January Nash County Blood Drives
Thursday, January 21 from 10 a.m. until 2 p.m. at Lowe's, 700 N. Wesleyan Blvd, Rocky Mount
Tuesday, January 26 from 1 until 5:30 p.m. at Draka Elevator, 2151 North Church Street, Rocky Mount

More ...

Estelle Naomi Langseth
CASTALIA - Estelle Naomi Langseth, 87, passed away Thursday, January 14, 2010 in Castalia. She was preceded in death by her beloved husband of 49 years, Marvin H. Langseth and granddaughter, Jennifer M. Langseth. More ...