Subscribe/Access
Advertisements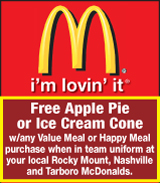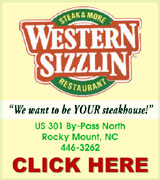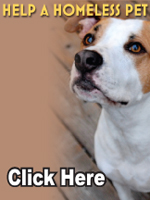 Sections
Member Options
Back
Parents want more learning, less violence
Concerned parents and teachers from Nash Central Middle School (NCMS) crowded the Nash-Rocky Mount Schools (NRMS) board meeting Monday night, and the ones who spoke publicly asked for help to stop the violence, chaos, profanity, and negativity at the school.
The nine parents and two students who came forward spoke on similar themes of disciplinary problems, classrooms out of control, threats toward teachers and students, and other violent student behavior.
Parent Caroline Hollis Harris spoke for a large group of parents whom she met with on Sunday night. She stressed that the group does not want to point fingers of blame but is instead very interested in all interested parties getting together to find plausible solutions to the problems of low academic performance and violence at the school. More ...
Michele A. Cruz, Graphic Correspondent - 5 opinions posted

Pryor

Men rob, tie up couple
A man is in jail, another is in the hospital and a third one is on the run after attempting to rob a home on Monday.
According to the Nash County Sheriff's Office, three men allegedly went to the home of Sheila and Spencer Cockrell on Spencer Cockrell Road with the intentions to rob them. Arrion Temar Dickens, 26 of Rocky Mount, reportedly dropped off 27-year-old Jesus Pryor of Battleboro and 22-year-old Justin Lamar Shaw of Rocky Mount at the Cockrell's home. Pryor and Shaw reportedly waited at the home for Mr. Cockrell to arrive and as he came home, the two held him at gunpoint and demanded money from him. The suspects then tied up Mr. Cockrell and waited for his wife to come home. As Mrs. Cockrell arrived home, the suspects allegedly pointed a gun at her and demanded money from her. More ...
3 opinions posted
LADIES LUNCHEON
North Carolina Attorney General and Nash County native Roy Cooper, III (center) serves lemonade to Ann Wood (at left) and Anna Dollar (at right) during the second annual Ladies Luncheon, which was held at the home of Tim and Barbara Valentine. The luncheon is sponsored by the Friends of the Harold D. Cooley Library and raised money for Cooley Library. Around 100 ladies attended the event, in which male celebrities served them. In addition to Cooper, celebrity servers included Pell Cooper, Roy Cooper, Jr., Robert Evans, Gary Glisson, Cliff Joyner, Jack Lawrence, James McBride, Richard McMahon, Lee McCollum, Chet Osterhoudt, Donald Street, Danny Tyson and Keith Werner.
More ...

Feasibility study for multipurpose building presented
A study on the feasibility of a multipurpose building on the east side of town was presented to Nashville's Town Council on Tuesday night.
Ann Collier, of Oakley Collier Architects, PA, presented the feasibility study to council. The multipurpose building would include a fire department substation as well as storage space for public works and the recreation department.
At Nashville's retreat in January of 2008, members agreed to have a feasibility study performed by Oakley Collier at a price tag of $11,500. Money for the study was budgeted in the 2008-2009 fiscal year. More ...
Amanda Clark, Graphic Staff Writer
Local man files suit against IRS
A Nashville man has filed a lawsuit against the United States Department of Treasury for not releasing records under the Freedom of Information Act (FOIA).
Dennis Nielsen said the Internal Revenue Service, or IRS, has not responded to several requests to provide the tax records of a non-profit organization. The non-profit, the North Carolina Economic Assistance Center, is an organization that helps people with their tax returns and is an organization that Nielson helped incorporate.
"This non-profit organization is my organization," Nielsen said. More ...
Amanda Clark, Graphic Staff Writer - 1 opinion posted
Pizza Hut-Wing Street opens in Nashville
Residents of Nashville asked for it, so Pizza Hut obliged.
The restaurant officially opened last Wednesday, celebrating its opening with a ribbon cutting sponsored by Nashville's Chamber of Commerce.
Tricia Bradley, Marketing Manager for Pizza Hut, said the restaurant was the 31st store for this particular franchise, East Carolina Pizza Huts.
Bradley said the two Rocky Mount Pizza Huts would often get requests from Nashville residents asking for the store to come to Nashville. More ...
Amanda Clark, Graphic Staff Writer
Gas stations robbed at gunpoint
Two armed robberies over the past two weeks have local authorities on the lookout for the men responsible.
In Nashville, police are looking for a man who allegedly robbed the Kangaroo gas station last Tuesday night.
According to Nashville Police Chief Bill Creech, a man walked into Kangaroo on Tuesday, May 26 around 10:40 p.m. and asked for a box of cigarettes. As the clerk turned back around from getting the cigarettes, the man had pulled out a gun and demanded money. More ...
Amanda Clark, Graphic Staff Writer - 1 opinion posted
Spring Hope Commissioners send budget back to drawing board
Spring Hope Commissioners requested that a new budget be presented with a lower property tax rate at a special budget workshop on Monday night.
Commissioners initially received the first draft of the budget on April 25 during the board's annual retreat. That budget was around $1.5 million, slightly less than the current fiscal year budget.
At a special budget meeting in May, Commissioners met to again discuss the proposed budget. Town Manager John Holpe told commissioners he was proposing to keep the property tax rate at 62 cents per $100. However, to make the budget work, Holpe said he had to move some things around. In the end, the town would be working with a very lean budget year. More ...
Amanda Clark, Graphic Staff Writerr
Nash County native shot by SWAT team member in Covington, WA
According to the King County Medical Examiner's Office the man shot in Covington Saturday was 53-year-old Darrell Bass, who is a native of Nash County, NC.
Bass was shot following a four-hour standoff with the King County SWAT (special weapons and tactics) team and other officers from Covington and King County.
Sheriff's department spokesman Sgt. John Urquhart stated the incident began at about 10:30 a.m. Saturday. More ...
Special to The Graphic - DENNIS BOX Covington Reporter Editor, Maple Valley, WA
W.B. "Bill" Ennis Jr. Memorial Park opens in Red Oak
The W.B. "Bill" Ennis Jr. Memorial Park is an example of what working together can do.
The park, the first of several planned community parks in Nash County, was the home of a ribbon cutting and grand opening celebration last Thursday, a year and a half after officials broke ground on the facility.
Red Oak Commissioner Barbara High Tyre said the park was truly a collaborative effort between the county, the town of Red Oak, the town of Dortches and the countless number of volunteers. More ...
Amanda Clark, Graphic Staff Writer
Red Oak discusses de-annexing property
At the regular June business meeting held on Monday, June 1, Red Oak commissioners discussed a proposal to de-annex two lots as well as giving approval to a new budget for the coming fiscal year.
The mayor said that he had been approached by Mike Stocks of Stocks engineering about a parcel of land on Northern Nash Road near New Haven. The owners of the property wish to put an unidentified church on the property that is comprised of four lots-two located within the boundaries of Red Oak and two without. Plans for the church have been drawn up, but the town boundary is a causing confusion regarding the sewer line. More ...
Amelia Harper, Graphic Correspondent - 1 opinion posted
Nash Commissioners deny third request for Leon's Barn
Nash County Commissioners denied a request for the third time from Leon Shearin, who operates a facility just outside of Nashville.
Shearin, who owns Leon's Barn on Batchelor Road, came before the board on Monday morning with a request to amend the Unified Development Ordinance so that it would allow rural banquet halls in the R-40 district.
Shearin has been before Nash Commissioners several times over the past few years trying to get his facility in compliance. He first appeared before the County Board of Commissioners at the end of 2006, after officials discovered that Leon's Barn was operating in violation of the county's zoning, building code and flood plain regulations. When Shearin was made aware of the regulations, he applied for a rezoning permit. More ...
Amanda Clark, Graphic Staff Writer
Nash budget approved
In a 6-1 vote, Nash County Commissioners approved the 2009-2010 budget, an $85.4 million budget that includes a lower property tax rate of 67 cents per $100 valuation. Commissioner Billy Morgan voted against the request.
Morgan said he felt the property tax rate should be even lower so that citizen's property taxes would not go up. Revaluations were done this year and valuations increased by around 17.5 percent. Even with a three-cent decrease in property taxes, most Nash County citizens will still see an increase in their property taxes. More ...
Amanda Clark, Graphic Staff Writer
Mt. Zion FWB Church News
Last Sunday, May 24, Evelyn Manning taught an informative interesting lesson on New Life in the home based on Ephesians 5. Paul was writing to the Christian wives and husbands telling them how Christian families were to live in the home and submit and love each other as Christ loved the church. She had done research of Old and New Testament men and women who had disobeyed God in this area. Christ is the head of the church. The husband is the head of the home. Neither man nor woman are to reverse this command. Her research added interesting facts to lesson and should prove to be beneficial to us as husbands and wives today. More ...
ROSALENE BASS
Red Oak Community News
Suzy and Audrey Pearce traveled with members of the North Roanoke Baptist Association WMU Leadership Team to Immanuel Baptist Church in Greenville on Saturday, May 30 for Associational Leadership Training. Conferences were offered for leaders of all age levels and Missions Growth, Missions Involvement, Multicultural, Communication Specialists, secretaries, and more. More ...
SUZY PEARCE
Ephesus Community News
Graduate Sunday was observed this week and those being honored were Bradley Carl Dickens, Jordan Alexander Hagler, and Cleecy Richardson, all graduates from SNSH; and Jennifer Lynn Brantley from ECU and Dana Hope Shelton from NCSU. Pastor David congratulated each one and presented gifts. We are so proud of all of you! More ...

Peachtree Community News
On Sunday morning, Pentecost Sunday, Dr. Bill Wakefield, brought the sermon. His sermon was titled, "Understanding Suffering". The scriptural basis was I Peter 2: 19-25. He stated that this has puzzled people throughout the ages. Though there is no way to fully understand it, he dealt with many enlightening thoughts on the subject. More ...
BARBARA HARDISON
Beulah Community News
I hope everyone had a great Memorial Day. We continue to pray for all our veterans who have served, fought and died for our country, also for those who are living now. May God bless all our military men and women all over the world. We were happy to have our granddaughter, Amanda Enroughty who is serving in the Marines, home for the week-end to help celebrate her daddy's 50th birthday. She is the daughter of Danny Enroughty. His wife, Beth gave him a special birthday supper with about 50 people attending. Thank you Beth, and all those who attended. Also, his daddy, William, did a great job cooking all those chickens! We thank God for a special, Christian son. More ...
WILMA ENROUGHTY
Local teacher honored by WRAL
Kristie Henry, Nash-Rocky Mount Public Schools Teacher of the Year 2008-2009, recently received a surprise visit to her classroom by Valonda Calloway, WRAL Anchor and Reporter, as part of WRAL's Teacher of the Week recognition.
WRAL is celebrating area Teachers of the Year with a bag filled with gifts and live coverage of their classrooms on the morning news. Tune in to see Kristie and her students Tuesday, June 2 at 5:00 AM and 6:00 AM or visit HYPERLINK "http://www.wral.com" www.wral.com. More ...

I'm sticking to my street fight story
There I stood in the dark alley, staring at the forms of three street toughs looking for trouble, in Nashville, after 5 p.m. on a weekday. All I had to defend myself was a sawed off Sher-wood hockey stick and the broken half end of a Sun Drop bottle.
Things did not look good.
I was certain this gang had robbed at least one bank in town, kidnapped a young lady and possibly even shaken their fists at the mayor. Surely they had removed the "Do Not Remove" tags from their mattresses before going out on their evening crime spree. More ...
Mike Brantley
We plan for The Graphic to be around for another century
Oh, the plight of newspapers. You hear about it everyday in the larger, news media networks.
Newspapers are dying out. People don't read newspapers anymore. Times are changing and newspapers just can't change with the times. The Nashville Graphic has received the same memos.
But we don't believe it.
It's true, newspapers are going through a hard time. And it's true, some newspapers are disappearing. But it's not true that ALL newspapers are doing bad.
More ...
Amanda Clark - 1 opinion posted
Did they say North Korealina or North Carolina, allows city-initiated-annexation?
There has been so much in the news these days about the economy, Iraq, property rights issues, and pills to help you live longer. Sometimes the overload of information can just run together in your head. I am sure I am clear on this, that this country does promote American freedom and democracy with Iraq, in their rebuilding process. We understand that there may be some information that the N.C. League of Municipalities, NCLM, left out when they began giving recommendations to cities and legislature regarding 'city initiated annexations'. They left out the part about suggesting that the county, where both county and city tax payers vote, be another possibility for oversight in annexations. Perhaps they would like to leave out any reform to North Carolina's 1959 annexation law.
More ...
Letters to the Editor:
NCLM Claims - Fact or Fiction
I was going over some of the claims the North Carolina League of Municipalities have made over the months and years. I was amazed at their audacity in the claims. It was also very funny because what they have claimed is more fiction than anything. Let's look at some of the claims: More ...
Letters to the Editor:
Dis-Armed Knights
RED OAK -- Imagine heading to the OK Corral without your best gunslinger.
Then you'll know how the Northern Nash Knights felt last week during the Class 3-A Eastern Regional Baseball Tournament.
Needing just two victories to obtain a berth in the state finals, Northern was unable to use ace pitcher Tyler Joyner, regarded as one of North Carolina's top high school pitchers.
Without Joyner's services, the Knights were swept in two games by the potent Eastern Wayne Warriors in a best-of-three series. More ...
GEOFF NEVILLE, Graphic Sportswriter
Claytor To Hit Links For Barton
RED OAK -- The phrase 'born with a golf club in his hand' doesn't necessarily apply to Daniel Claytor.
But it sure comes close.
"My dad always golfed, and his dad did, too,'' Claytor said. "They passed that on down to me. As soon as I was able to walk, I had some form of golf club in my hand.''
Claytor, the two-time NEW-6 Conference Golf Champion, will continue his career at Barton College. He has signed a letter-of-intent to attend the school, which is located in Wilson. More ...
GEOFF NEVILLE, Graphic Sportswriter
Wesleyan will host campers
ROCKY MOUNT -- North Carolina Wesleyan College will host a Youth Football Camp from June 13-17 on the NCWC Campus in Rocky Mount.
Youngsters in grades 4-8 are welcome. The camp costs $125 and will run from 8 a.m.-3 p.m. each day.
For more information, call NCWC assistant coach Issac Mooring II at (252) 985-5389. More ...
Staff Reports
Mosley will retire at NC
ROCKY MOUNT -- Growing up in Gary, Indiana, Mike Mosley always wanted to be a teacher and a coach.
He even made a career pact with several classmates -- one that he was reminded of during a visit back to Gary several years ago for a high school reunion.
"Somebody mentioned that I ended up being the only one who did that,'' Mosley said.
Mosley's 29-year career made an impact on the lives of too-many-to-name young people in Nash County. More ...
GEOFF NEVILLE, Graphic Sportssriter
ECU rallies for regional crown
GREENVILLE -- With his team trailing 9-6 in the bottom of the ninth, Devin Harris hit a three-run home run to tie the contest before also delivering the game-winning single in the bottom of the 10th, lifting top-seeded East Carolina to a 10-9 victory over No. 2 seed South Carolina in the Greenville Regional Championship Game Monday evening.
A crowd of 5,047 witnessed the contest at Lewis Field inside Clark-LeClair Stadium, representing the fourth-largest single-game attendance in facility and program history. More ...
Staff Reports
RMHS athletes saluted
ROCKY MOUNT -- For the first time in over 10 years, Rocky Mount's athletes were treated to a meal at their year-end sports awards ceremony.
They responded to the offer by turning out in rare numbers as more than 400 people turned out recently in the school's gym to eat and celebrate the accomplishments of their winter and spring sports award winners.
As usual, the highlights of the evening were the revealing the winners of the Male and Female Scholar Athletes of the Year, the Juan Chesson Sportsmanship Award and the Male and Female Athletes of the Year. More ...
CHARLES ALSTON, Graphic Correspondent
Smith bids farewell at RMSH
ROCKY MOUNT -- Sambo the dog won't be guarding third base anymore while watching his owner, Rocky Mount head baseball coach Pat Smith, drag the infield at Gryphon Stadium.
He'll have to resign himself to playing in his backyard and romping along the back nine at Birchwood Country Club. His master has turned in his key to the John Deere.
Smith, who led the Gryphons to the NCHSAA 3-A state title last season, resigned from his post last Tuesday.
He will remain on as a faculty member until June 16. More ...
CHARLES ALSTON, Graphic Correspondent
Boykin on pace at County Line
ELM CITY -- Mark Boykin of Bailey captured his second win of the season for the Super Stock Four Cylinder Class last Saturday night at County Line Raceway.
Gary Whitley of Stantonsburg took his first win of the season in the Brays Auto Sales Pure Stock Four Cylinder Special.
Dustin Mitchell of Pine Level captured his second Late Model victory of the 2009 racing season.
Jerry Williams of Snow Hill claimed the win of the Pure Stock V-8 division. More ...
Staff Reports
WHAT A HUGE CATCH FOR ZECHARIAH
Two-year-old Zechariah Moore of Elm City, with his big brother, Sam, and Dad, Mack, and a nice bass - one of two bass landed by Zechariah during an expedition on Memorial Day from a neighbor's private pond in Nash County. Zechariah caught both fish using earthworms that he helped dig up himself. (Photo Submitted)
More ...

Cherry Hill holds annual concert series
The Cherry Hill spring concert series concludes with the annual student concert at 3 p.m. June 14.
Each year promising young musicians are selected to play a classical concert at the antebellum concert venue. This year's offering is slightly different since it will combine two professionals with one student, Abigail Taylor.
Both Abigail and her sister Rebekah are pianists and are natives of Inez, near Cherry Hill Plantation. In fact, Rebekah has spent many hours practicing on the Steinway at Cherry Hill and both young ladies have attended nearly all the concerts in recent years.
Joining them will be Michelle Dunn, a classmate of Rebekah when she was at Meredith College. More ...

HARVEY RAY COCKRELL
Harvey Ray Cockrell, 63, passed away, Sunday, May 31, 2009. He was born in Wilson County, Friday, April 19th, 1946. He was the son of the late Harvey and Daisy Cockrell. He was preceded in death by one brother and one sister. He was a veteran of the US Army and a member of the Tabernacle of Praise Church in Nashville. More ...