Subscribe/Access
Advertisements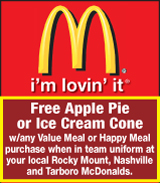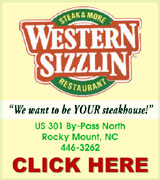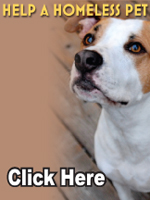 Sections
Member Options
Back
D.A. Boney to retire after 31 years
Howard S. Boney, Jr., the longtime District Attorney for the Seventh Prosecutorial District, will retire on May 1.
Boney has served as the District Attorney for the Seventh District, which is comprised of Nash, Wilson and Edgecombe Counties, since January 1978, when he was appointed by Governor Jim Hunt to fill the unexpired term of Frank R. Brown, who was appointed Superior Court Judge.
More ...

DISTINGUISHED HONOR
Don Glisson, bottom center, was honored by the Nashville Lions Club last week at Autumn Care for his outstanding service to the club. Glisson has been a member of the Lions Club since 1950. He transferred to Nashville's club in 1953. In his 59 years of service, Glisson has served in every office of the club. Glisson received the Melvin Jones Fellowship Award, which is the highest honor a Lion can receive. More ...

Castalia appoints new commissioner
Castalia's newest commissioner was to be sworn in at the last regular business meeting held on April 7. However, the absence of a notary public to witness the occasion caused the action to be delayed until the May meeting. In March, Castalia commissioner voted that Freda Roberts be appointed to the seat left vacant by the resignation of former commissioner Melissa Joyner. That seat expires at the end of the year. More ...
Amelia Harper, Graphic Correspondent
Spring Hope proceeds with efforts to upgrade wastewater plant
Spring Hope's Board gave the okay Monday night to move forward with obtaining loan and grant funding from USDA Rural Development to assist with improvements to its wastewater treatment plant.
Julia Johnson, of USDA Rural Development, came before the board on Monday night and asked for the board to approve a resolution that gives Mayor Buddy Gwaltney and Town Clerk Betsy Boykin permission to sign the necessary obligation forms to get a loan grant through USDA. The resolution would allow the two to sign all the necessary paperwork so the town can move forward with receiving the grants. More ...
Amanda Clark, Graphic Staff Writer

Joyner

Joyner considers himself number one Knights fan
Bill Joyner is a common face among fans attending home games at Northern Nash High School. The Nashville resident rarely misses a home football or basketball game. And, if he gets the opportunity, you'll find him at away games too.
Joyner is the Knight's biggest fan and has the plaque to prove it.
In March of 2008, Joyner was presented a "Greatest Fan" certificate from Northern Nash for his attendance at Varsity Basketball games.
Joyner hasn't always been a fan. More ...
Amanda Clark, Graphic Staff Writer
Nash launches new website
Nash County has launched a new website with hopes it will be more user friendly for citizens.
Steve Lawrence, Web Master for Nash County, said the new site was launched on March 30 and though some of the kinks are still being worked out, the new homepage is up and running. Lawrence said the new website is more interactive.
"The old website was more of a static nature," Lawrence said. "We decided we wanted a dynamic website that would be more user friendly." More ...
Amanda Clark, Graphic Staff Writer
Joint Veterans to honor local WWII veteran
A Nashville man will be honored on Monday morning at a flag-raising ceremony, sponsored by local veterans.
The Joint Veterans Committee, comprised of American Legion Posts 110 of Nashville, Post 58 of Rocky Mount, VFW Post 2057 of Rocky Mount, DAV Post 55 and The Marine Corps League Detachment 1262, will honor Jack Thomason at the Veterans Memorial at Jack Laughery Park in Rocky Mount. Thomason was a decorated veteran of the Pacific Theater and World War II. More ...

Scout's Eagle project adds entry to school media center
All Eagle Scout projects must benefit the scout's community in some way and when Forrest Brown sat down to think of ideas for his project, he knew he wanted to do something that would benefit his school.
Brown, a junior at Nash Central High School, recently began work on constructing an entry way into the media center from the service road of the school. The entry would be a closer means for members of the community, and students, to gain access to the school's media center. More ...
Amanda Clark, Graphic Staff Writer - 1 opinion posted
Relay for Life News
All meetings are held at the Family Medical Center of Rocky Mount - Time: 6-6:30 p.m.; Accounting & New Teams 6:30-7:30 p.m.; Regular Meeting - 7:30- 8 p.m.
More ...

Free cell phones available to Nash families
Over 8,000 households in Nash County are eligible for free cell phones as well as 68 minutes per month for a year under a new program launched by TrafFone Wireless.
SafeLink Wireless will serve as the the company's distibution of LifeLine, a U.S. government supported program for income eligible households that ensures telephone service is available and affordable for eligible low income households.
More ...

New high school site receives damage to grounds, building
The site of the new Rocky Mount High School has sustained damages recently, including the cutting down of old trees that had been included as a feature in the architectural plans for the new school grounds. Life United Pentecostal Church relinquished rights to the property as of August 23, 2007, when a settlement was made with the school system, although they were allowed to use it until the spring of this year.
Nash-Rocky Mount Schools (NRMS) board member Robert Bynum asked in a meeting last month who had given the church permission to get rid of the trees, and the answer was that no permission was given. More ...
Michele A. Cruz, Graphic Correspondent
Davenport, Carmichael wed
SOUTHPORT - Amy Knight Davenport and William Gary Carmichael, III, were united in marriage at 2 p.m. on April 4, 2009 at the Southport Baptist Church. Rev. Michael Edwards, cousin of the bride performed the ceremony. More ...

Joyner, Edgar unite in marriage
ROCKY MOUNT - Amanda Rose Joyner and William Donald Edgar, Jr. were married at 5 p.m., Saturday, February 28, 2009 at Mount Hermon Missionary Baptist Church in Rocky Mount. Rev G.C. Hughes performed the ceremony. More ...

Military News
Christopher Harley Pegram was Commissioned to Chief Warrant Officer Ii at Navel Amphibious Base Little Creek in Virginia Beach, Virginia on March 27th, 2009 where he will be stationed for his next duty assignment. More ...

United Way to sponsor "Make a Difference Day"
United Way Tar River Region, serving Nash and Edgecombe counties, will host a 'Make a Difference Day' in the Twin Counties on Friday, June 12, 2009 from 8:00 a.m. to noon. This day of volunteer action will link community service projects with willing volunteers across the community who want to support local not-for-profit organizations by committing volunteer time and service.
United Way is currently accepting Project Proposals from local not-for-profit agencies that have a need within their organization and volunteers are being recruited to help with the anticipated projects.
More ...

Smith elected president of NCPGA
Jeff Smith was elected President of the North Carolina Peanut Growers Association (NCPGA) at the Association's annual meeting held in September, 2008. Jeff farms with his brothers Larry, Phil and Fred. Their operation includes peanuts, corn, soybeans, vegetables, sage, hogs and cattle. Jeff graduated from the Ag Institute at NCSU. He is a Board member of the Chowan County Farm Bureau and the Edenton Optimist Club. Smith and his wife Carey live in the Smalls Crossroads community in Chowan County. More ...

Nash Young Democrats elect Moore as new president
The Young Democrats of Nash County has elected Myesha Moore of Rocky Mount as President. She replaces Tiffany Foster who is relocating to Wake County. Gwen Wilkins, Chairwoman of the Nash County Democratic Party, administered the Oath of Office to Moore on Monday night.
More ...

Annual Ride for Knowledge to be held Saturday, May 30th
The Nash Community College Foundation recently announced that the 2nd Annual Jack Laughery Ride for Knowledge will be held on Saturday, May 30, 2009. The event will serve as a tribute to Jack Laughery, the former CEO and chairman of the Hardee's restaurant chain along with his wife, Helen and their love of motorcycling and support of higher education. All proceeds from the motorcycle ride will benefit the Helen and Jack Laughery Honorary Scholarship Fund at Nash Community College. More ...

Horne serves as Page in NC Senate
RALEIGH - The North Carolina Senate was honored recently to have Benjamin Robert Horne, a student at Nash Central High School, serve as a Page. He is the son of Bob and Denise Horne of Nashville. Benjamin was sponsored by Senator Albin B. Swindell and appointed by the Senate President Pro Tempore, Marc Basnight. More ...

Beulah Community News
Sunday was such a beautiful day. Easter is always special to celebrate the resurrection of Jesus. At Beulah it was special for several other reasons also. At 6:30 a.m. we had a beautiful sunrise service which was followed by breakfast at the fellowship hall. We want to thank the men and a few of our ladies for their work making this all possible. Our minister, Daniel West was our speaker and we want to thank him also for an inspiring service. As the sun came up over the trees we all really felt God's presence. We also knew everyone had some sadness too. More ...
WILMA ENROUGHTY
Ephesus Community News
The resurrection of Jesus Christ was celebrated with a Sunrise Service at Spencer's Trace. Scripture was from Luke 24:1-12. He is risen indeed! Everyone then met at church and enjoyed a delicious breakfast hosted by the Deacons and Ephesus men.
More ...
DEBBIE PHILLIPS
Mt. Zion FWB Church News
Geraldine Manning taught the ladies' Sunday School class. We studied about the women who went to the sepulchre early in the morning to anoint Jesus' body with spices. They found he was not there and the angel said, "He is not here, He has risen from the grave." That was the greatest announcement the world has ever heard. More ...
ROSALENE BASS
Peachtree Community News
Alvin Edwards and Roscoe Joyner were honored at a service at the Central Cross Lodge on April 9. Dan Rice, Grand Master of the Masons of North Carolina presented the Diamond Jubilee Award to these two gentlemen for 60 years of service each with the Masons. Visitors from several other lodges came to join in the celebration which was culminated by a social hour. More ...
BARBARA HARDISON
Red Oak Community News
Several from Red Oak Baptist Church attended the Adopt-a-Dorm Bible Study at Fountain Correctional Center in Rocky Mount on Monday, April 6. Nell Boone led the study with Jean Stallings, Jean Mellor, Audrey Pearce, Suzy Pearce, and Hazel Hill also participating. More ...
SUZY PEARCE
Daughters of the American Revolution
The Micajah Pettaway Chapter of the North Carolina Society Daughters of the American Revolution met for a luncheon on Thursday, March 19, 2009, 11:00 A. M. at the Harrison Family YMCA. After Regent Margaret Barnes opened the meeting with the DAR Rituals accompanied by Alice Wynne Gatsis, Chaplain, everyone recited the flag pledge and American's Creed. More ...
DEE LONG
Going to see a legend – Earl Scruggs
I still wasn't sure it was real until I heard the familiar G-chord kick off that rolled into the oh-so-familiar opening line of "Salty Dog Blues."
It was at that point the nearly seven-hour-round trip, the assault on my health known as dinner and the money extorted from me by TicketMaster became no more taxing than a walk through the house.
After all, how expensive IS a $40 ticket — with nearly $15 in add on "service" charges — when it purchases a memory that will last the rest of your life? A bargain, I'd say. More ...
Mike Brantley - 1 opinion posted
Citizen's Academy, in my opinion, was time well spent
I, along with about 20 other people, are officially graduates of Nash County's Citizen's Academy and I have the shirt to prove it.
The academy began on the last Thursday in January and wrapped up on March 26. This was only the second academy the county has hosted but hopefully, it won't be the last because it was truly an enjoyable experience.
I had the opportunity to meet lots of new people and also learn about all the different aspects of the county. I deal with several departments of county government each week but the average citizen does not. This program gave average citizens a chance to find out all the roles of county government. More ...
Amanda Clark
Citizen shares her opinion of recent animal show and sale
Dear Editor:
The sadness of the 4-H meat animal show and sale.
One has to wonder: where is the adult sensitivity to the feelings of the young child; raising, loving and caring for the animal they are forced to give up - on the days of the 4-H meat sales. Treasured animals led away that day to be slaughtered and "eaten at the dinner table"- as proudly quoted by the female 4-H official in the Rocky Mount Telegram. Who wipes the child's tears away? More ...
Letter to the Editor: - 1 opinion posted
NC BREAKS THROUGH
ROCKY MOUNT -- Even with the Spring Break layoff, the Nash Central Lady Bulldogs put together one of their finest offensive performances of the season Monday against NEW-6 Conference girls soccer rival Southern Nash.
For Nash Central, there was just one problem. And that would prove to be quite a formidable foe.
Seemingly impenetrable netminder Ti-Era Worsley made several acrobatic, spectacular saves to help keep Southern Nash close in the first half. More ...
Geoff Neville, Graphic Sportswriter
Central Building On Tennis Courts
ROCKY MOUNT -- It's building time for the Nash Central High School boys tennis program.
That might result in a few more setbacks this season than usual for the Bulldogs. But veteran head coach Susan McCarthy is certainly optimistic about Nash Central's court future.
That's because Central has only one senior overall, and the Bulldogs' top three singles players are all sophomores -- along with two more rotation performers. Central also has three freshmen on its roster. More ...
Geoff Neville, Graphic Sportswriter
Northern grid sked released
RED OAK -- Northern Nash will kick off its 2009 football schedule with a home game on Aug. 21 against the Wilson Beddingfield Bruins.
NN's complete worksheet is as follows (home games are listed in CAPS):
• Aug. 21 -- WILSON BEDDINGFIELD
• Aug. 28 -- CARY
• Sept. 4 -- at Tarboro
• Sept. 11 - SOUTH CENTRAL More ...
Staff Reports
Teams In Action Over Break
STANHOPE -- With no Rocky Mount Mount Easter Tournament to play in this season, Nash County's varsity baseball teams were all over the place making plays on the diamond during their spring break.
Southern Nash played just one game over last week. But the Firebirds got an important win in that contest -- a 2-0 NEW 6 Conference victory over visiting SouthWest Edgecombe last Monday. More ...
Charles Alston, Graphic Correspondent
Wesleyan wraps up regular season title
WINCHESTER, VA. -- North Carolina Wesleyan College's baseball team clinched the 2009 USA South Regular Season Championship last weekend by earning a doubleheader split at 20th-ranked Shenandoah University.
The Battling Bishops (20-15) wrapped up their league slate with an 8-4 conference mark, capturing the 16th regular season title in program history and the 4th of head coach Charlie Long's tenure. More ...
Staff Reports
Mudcats topple Braves
PEARL, MISS. -- Three pitches into a game against a future Hall of Famer, the Carolina Mudcats held a lead, but the bullpen failed to hold a seventh inning lead as the Mississippi Braves rallied for a 7-4 victory on Easter Sunday at Trustmark Park in a Class AA Southern League baseball matchup.
Tom Glavine, the winningest active pitcher in the major leagues with 305 wins, made his final rehab start before flying to Atlanta to rejoin the Braves, but allowed a home run to Carolina's Chris Heisey on his third pitch of the game. More ...
Staff Reports
East Carolina drops two of three versus Rice
GREENVILLE -- Brandon Henderson stepped up to the plate with two on and two outs trailing by one, 5-4 in the bottom of the ninth and flied out to center ending No. 14 East Carolina University's rally Sunday afternoon against top-ranked Rice at Lewis Field inside Clark-LeClair Stadium.
The win moved the Owls (25-8, 9-3) and Pirates (26-9, 9-3) into a tie for first in Conference USA, with Rice holding the tie-breaker due to a 2-1 series win. More ...
Staff Reports
Northern Nash Wind Ensemble excels at concert festival
The Northern Nash High School Wind Ensemble traveled to Havelock on Wednesday March 18 to perform at a widely attended Concert Festival. Each band that attended played three selections and was judged in several different categories by a panel of prestigious music professionals. More ...

Living History Reenactment is May 9th at Stonewall Manor
Stonewall Manor is preparing for battle as it awaits the arrival of the 13th N.C., Latham's Battery, Company F. on its grounds for a Living History/Reenactment Weekend.
Beginning at 9:00 a.m. Saturday May 9th, Stonewall Manor will come alive with a schedule of events ranging from infantry drills and skirmishes, to artillery demonstrations and fast firing contests. Saturday's events will conclude at 5:00 p.m., with camp reopening Sunday morning at 10:00 a.m. More ...

Master Gardners annual sale is set for April 25th in Nashville
The Nash County Master Gardeners are gearing up for their annual plant sale April 25 from 8 a.m. - 5 p.m. at the Agriculture Center in Nashville. This year the theme is "Going Green," and there will be a resource table to learn more about improving the environment.
Annuals, perennials, shrubs, trees, tomato plants, herbs, houseplants, ready-made container gardens, and mosaic birdbaths will be sold.
More ...

Nash Arts Schedule
Nashville Showcase
Cadillac Sky
Thursday, April 23rd; reception 7 p.m., showtime 8 p.m., $25 general admission / $20 Nash Arts members, *Costs include beverages & heavy hors d'oeuvres
More ...

FREDDIE RAY DUNN
NASHVILLE - Frederick Ray Dunn, 70, passed away on Wednesday, April 8, 2009. He was the son of the late George and Amanda Skinner Dunn. He was preceded in death by his daughter, Pamela Kay Dunn and brother; James Marcus Dunn. More ...