Subscribe/Access
Advertisements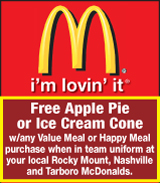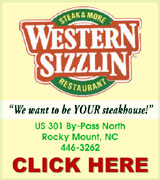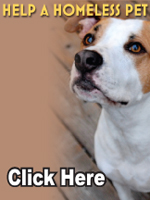 Sections
Member Options
Back
Nash one of 7 vying for bogus investment
RALEIGH — Two California felony fugitives remain on the run after posing as high-rolling, multi-million-dollar investors to the Department of Commerce that had seven counties — including Nash— vying for an industrial location earlier this year.
The courting — involving planned lavish hotel stays, state helicopter transports and catered meals on fine china — was intense statewide.
The fake investors demands and promises lasted about three weeks, leading up to Jan. 29, for a proposed, bogus $100-million gem processing plant that the now-believed-to-be con artists said would land between 1,300 and 1,500 jobs in the chosen county. More ...
Kathy Harrelson, Special to The Graphic
Summer school is cancelled
NASHVILLE — Due to Nash County's request for $800,000 to be returned from the Nash-Rocky Mount Schools (NRMS) 2008-09 budget, the system has to cancel summer school for this year. "We won't have a two-week summer school as we had last year," said NRMS superintendent Rick McMahon. Remediation will take place before the end of the school year, he told the board.
The school board approved a current expense budget amendment at their meeting Monday night that "reduces the Nash County appropriation by $800,000 as required," NRMS finance officer Susan Blackwell said. "Funds set aside for summer school were used to offset this budget reduction as well as $178,970.38 of fund balance." This leaves fund balance at nearly $1,542,000. More ...
Michele A. Cruz, Graphic Correspondent - 1 opinion posted
Pinewood Derby is Cub Scout tradition
The Pinewood Derby began over 55 years ago by a California man who wanted to do something fun and creative with his son. Today, it is a cub scout tradition that is practiced all over the world, from California to Nash County.
Don Murphy founded the Pinewood Derby in 1953. Murphy was trying to think of scout projects he could do with his son. The idea of racing miniature cards came to him because his company sponsored the Soap Box Derby races.
The idea caught on and in 1955, became part of the scout's regular curriculum. More ...
Amanda Clark, Graphic Staff Writer
Batts is new Social Services Director
In her new position as Director of Social Services, Melvia Batts has one main goal; to continue providing good services to the citizens of Nash County.
Batts' career with Nash County began in 1994 as a social worker for foster care. Three years later, Nash County added a supervisor position for foster care and Batts was offered the position.
"At that time, case loads were really high for foster care," Batts said. "I was offered (the supervisor) position and I did that for five years." More ...
Amanda Clark, Graphic Staff Writer
Nashville man celebrates 100th birthday
At 100 years old, Nashville resident Louis Rackley has seen a lot of changes in Nashville. When he was younger, Rackley described Nashville as a "busy little town" full of cars and people wanting to get out and mingle. Today, Rackley said, the place he grew up has changed.
"Nashville was a different place then," he said. "I could name all the merchants in town."
Rackley began life as a farmer but stopped after he was married. He spent the next 40 years working for Nashville Building Supply. Eventually, Rackley moved up the ladder and became a co-owner of the business. More ...
Amanda Clark, Graphic Staff Writer
Fire fighter passes away
Nash County fire fighters are mourning the loss of one of their own, who collapsed while fighting a fire.
Greg Cooke, 60, a fire fighter with Salem's Fire Department, was responding to a field fire on March 10 in the 9000 block of Straigh Gate Road when he collapsed. He was taken to Nash General Hospital, where he was then flown to Wake Medical Center. He passed away on Saturday, March 21. More ...
Amanda Clark, Graphic Staff Writer
Police Sgt. earns certification in management
A Nashville Police Sergeant recently received certification from the Coastal Plains Law Enforcement Management Institute in Wilson.
Sgt. Jason Newsome began the institute in September and finished in March. Classes were held every other Thursday and Friday at Wilson Community College. The program emphasized four key areas of management; managing yourself, managing your resources, managing your people and managing your community. To attend the program, students must have at least three years of criminal justice experience and must be ranked as a sergeant or higher. More ...
Amanda Clark, Graphic Staff Writer
Nashville Police respond to suicide at local business
A Battleboro man was found inside a Nashville business last Tuesday morning, an apparent victim of a self-inflicted gunshot wound.
Nashville Police Chief Bill Creech said police were called to Crop Production Services on West Cross Street Tuesday morning to check on the welfare of George Roger Bunn, Jr., 68. Bunn was an employee of the business. More ...
Amanda Clark, Graphic Staff Writer
NASHVILLE POLICE BRIEFS
ARRESTS
Mark Anthony Johnson - 3/26/09 - charged with breaking and entering and larceny
Tiisha Monique Bullock 2/27/09 - charged with failure to return rental property
Rico Anthony Jones - 2/28/09 - charged with assault on a female
Charmele Pitts - 2/28/09 - charged with simple assault and criminal damage to property (vandalism) More ...

Correction
Last week's information of the 35th Annual Jabberwockon page 6A contained the wrong information on two young ladies. Shonita L. Pettaway should have been Shontia L. Pettaway. Ms. Carrie Pettaway is Shontia's grandmother, not her mother, as stated in the article. Erika Tre' Manning should have been Erica Tre' Manning. She attends Northern Nash High School, not Southern Nash High, as stated. More ...

Nashville Elementary students receive lesson on Native American dance
Fourth graders at Nashville Elementary embraced cultural diversity first hand when one of their own, Tyler Richardson and his sister, Satarah, who is in the sixth grade presented fascinating displays of Native American dances.
Jessica Lewis and Jesse Richardson, Tyler and Satarah's parents, presented and explained the style of dances performed as well as the regalia worn by the two. The students who attended the presentation were delighted to see the dances as well as the regalia worn by Tyler and Satarah. Tyler wore a traditional boy's regalia, which included an eagle bustle with a wingspan of approximately 6 feet. Satarah wore a Girl's Fancy Shawl dance regalia that was ornately trimmed with fringe, sequins, and beadwork. More ...

Volunteers sought for Great Cleanup
Americans now more than ever want to do their part to improve not only their own community, but the planet as well. Keep America Beautiful of Nash and Edgecombe Counties is reminding the Twin County area that Green Starts Here, with each volunteer and group that joins us to participate in Keep America Beautiful's Great American Cleanup.
More ...

BIRTH ANNOUNCEMENTS
Earl Braddy and Amber Nicole Jones of Nashville are proud to announce the birth of their daughter, Delilah Rain Braddy, born March 16, 2009 at Nash General Hospital in Rocky Mount. She weighed 7 pounds, 7 ounces and was 20 inches long. More ...

MILITARY NEWS
Army National Guard Staff Sgt. Michael D. Swartzfager is currently deployed in Iraq to support the mission of Operation Iraqi Freedom.
Operation Iraqi Freedom is the official name given to military operations involving members of the U.S. armed forces and coalition forces participating in efforts to free and secure Iraq. Mission objectives focus on force protection, peacekeeping, stabilization, security and counter-insurgency operations as the Iraqi transitional governing bodies assume full sovereign powers to govern the peoples of Iraq. More ...

Peachtree Community News
The Sunday morning service conducted by the Snyder Memorial Youth Choir was an uplifting experience. The joy and exuberance of their music was glorious. Their performance was directed by Dr. Larry Dickens, Rev. Kerri Clayton and Dr. Robert Williams. They were accompanied by Joy Cogwell, pianist, and Johnson Ramsaur at the organ. Those attending received a great blessing. More ...
BARBARA HARDISON
Mt. Zion FWB Church News
Deacon Atlee Matthews greeted us at the door and gave each person a bulletin. Dot Matthews taught the ladies class a wonderful lesson from the book of Ezekiel concerning the reign of Christ during the millennium. What a wonderful day that will be. More ...
ROSALENE BASS
Relay for Life News
All meetings are held at the Family Medical Center of Rocky Mount - Time: 6-6:30 p.m.; Accounting & New Teams 6:30-7:30 p.m.; Regular Meeting - 7:30- 8 p.m.
More ...

Beulah Community News
Special reminder - This Friday night will be our monthly fish fry at the Beulah Annex on Reges Road. The time is from 5 until 8 p.m. and you may eat in or come through the drive-thru if you had rather take your plates home. If you come inside, you may eat all you want. We always look forward to seeing our many friends and meeting new ones. Thank you for your friendship and also your support. More ...
WILMA ENROUGHTY
Daddy's little girl is growing up...Holly's 9!
Dear Holly,
I had to go back to last year's letter before I could begin this year's — I was certain that I must have been late writing it because it seems like it was just a month ago.
Unfortunately, that was not the case ... it was right on time. The problem seems to be that time moves so quickly these days. More ...
Mike Brantley
Top ten suggestions for improving open government
magine this.
As a small business you've been granted the approval to make up all the rules as you go, in your favor. All of your customers are required to do business with you, and those who are not in your district can be forced into becoming your customer without any input. And you can charge whatever you want to for your services. And best of all, you're now granting yourself the approval to work around the proverbial watchdog out there who was making sure you follow your own rules!
Sound familiar? Well I've just described government. More ...
Jo Anne Cooper
Breaking news. . . !
This just in. There's been some changes in Washington.
The Nashville Graphic has recently received exclusive information from our President that all bailouts to large corporations has been suspended indefinitely. President Barack Obama has said that if these CEO's and their big shot companies are in debt even though they receive lots of 0's in their paychecks, then they are just out of luck. More ...
Amanda Clark
It's time our legislators attend to the needs of the people, not their wants
Dear Editor:
The Annexation debate started and continues because of the "needs" of the people versus the "wants" of manmade entities.
It is time that we ask our legislative representative to give priority consideration to the "needs" of the people's freedoms and rights over the wants of manmade entities such as municipalities, organizations, lobbying organizations, and corporations. Some the peoples freedoms and rights are the freedom to choose with whom we associate, the right to own property without infringement on those rights, and the right to the pursuit of happiness. More ...
LETTERS TO THE EDITOR
N.C. politics is in need of redemption
Dear Editor:
With all the Bills in the House and Senate concerning Forced Annexation reform, one should not forget the most fundamental right citizens are fighting for – the right to vote. This right, however, is one the Democratic majority and the tax-funded League of Municipalities are determined to deny us. The tactic now being employed in Raleigh is to offer weak, meaningless Bills as tokens and to eviscerate the few good ones. More ...
LETTERS TO THE EDITOR
It's time our money is spent to meet the challenges of the 21st century world
Dear Editor:
When it comes to money, trillions of dollars is a statistic, but $165 million, such as those given to the execs at AIG are an outrage.
43 percent of your tax dollars in 2009 will go to military spending. The US accounts for 48 percent of the military budget of the entire world, more than the next 45 countries combined. And, we are by far the largest arms dealer on the planet. More ...
LETTERS TO THE EDITOR
BIRDS BACK FOR MORE
RED OAK -- Six forehand steps, six backhand steps and nine service steps.
Those strategies are part of a manual that Southern Nash boys tennis coach Brad Joyner provides to his team every year.
"It's really very basic stuff,'' Joyner said.
But obviously, it's not that easy. If it was, everybody would be as dominant on the court as the Firebirds have been throughout the years. More ...
Geoff Neville, Graphic Sportswriter - 1 opinion posted
Lady Knights Outduel Nash Central
ROCKY MOUNT -- Northern Nash might not boast its usual slew of offensive-minded queens on the soccer field this season.
But the Lady Knights still have an ace -- Kimberly Williams.
Long known for her ability to clean up the midfield, Williams is being counted on to be a scorer this spring -- something the Lady Knights desperately need after last year's graduation losses. More ...
Geoff Neville, Graphic Sportswriter
Nash Co. standouts selected
NASH COUNTY -- Two Nash County prep boys basketball standouts have been recognized on the District 3 All-District First Team for the 2008-09 season.
Nash Central's Trey Sumler is on the list, as is Rocky Mount's Tashawn Mabry.
District 3 includes Nash, Wilson, Pitt, Wayne, Edgecombe, Lenoir and Greene Counties. More ...
Staff Reports
A Perfect Time To Win
WILSON -- John Matthews couldn't have picked a better time to earn his first victory as the head girls soccer coach at Southern Nash High School.
Last Saturday at the prestigious The Brittany For The Girls Soccer Showcase, Matthews and Company earned a 2-1 comeback victory against an always-solid North Johnston squad. More ...
Geoff Neville, Graphic Sportswriter
NCWC baseball team collects road victory
LYNCHBURG, VA. -- Senior Justin Batts went 3-for-5 with an RBI last Friday afternoon to help lead his Battling Bishop baseball team to a 7-4 win on the road at Lynchburg College.
Down 3-0 in the eighth inning, Batts' lone RBI capped a seven-run Wesleyan rally that proved to be the difference in the game. Having won 12 of their last 14 contests, the Bishops are now 15-11 on the season, while Lynchburg stands at 14-8 overall. More ...
Staff Reports
ECU Pirates drop final contest of series at Marshall
CHARLESTON, W.V. -- Thor Meeks' three-run home run highlighted a five-run fourth inning as Marshall took game three of the Conference USA series from No. 19 East Carolina, 6-2 at the Appalachian Power Park Sunday,
Marshall improves to 11-14, 3-3 in league play, while the Pirates drop their first game since March 13 to fall to 20-5 overall and 5-1 in conference action. More ...
Staff Reports
Northern edges Wilson Fike
RED OAK -- The ever-improving Northern Nash tennis team had a key matchup last Tuesday against NEW-6 Conference rival Wilson Fike -- and came away with an important 5-4 decision.
The Knights, coached by Randy Price, claimed four singles victories and one doubles conquest to earn the hard-fought conquest.
Northern Nash showed its depth as the bottom of the lineup came through for the Knights. More ...
Staff Reports
NC's Brittany Heroics
WILSON -- Sportsmanship is always the main consideration at the annual The Brittany For The Girls Soccer Showcase at Gillette Park in Wilson.
Top teams from the area -- and the rest of the state -- convene for a two-day event that pays tribute to former Wilson Hunt player Brittany Willis, who was killed in 2005.
Willis prided herself in being a good sport -- an attribute that is attached to her tournament. So much so that a team Most Valuable Player isn't named after every match. More ...
Geoff Nevill, Graphic Sportswriter
Southern's Shields pitches a no-hitter
HENDERSON -- It wasn't your conventional no-hitter, but Southern Nash junior Kyle Shields will surely take it.
The junior allowed no hits, walked seven and struck out 12 as he and his Firebird teammates beat homestanding Southern Vance 9-2 last Wednesday. It was the first no-no fired by a Nash County hurler this season.
Shields, who picked up his third win of the campaign, gave up two runs, but just one of them was earned.
He also helped himself with a two-run single in the contest. More ...
Charles Alston, Graphic Correspondent
RM athletes commit
ROCKY MOUNT -- Rocky Mount has added the names of two more senior athletes to a lengthy list of Gryphon students who will continue their sports careers at the next level.
Catcher Ben Fish has accepted a scholarship offer to play baseball at D-I Campbell University, while forward Dyonna Battle will continue her basketball career at D-II Queens University in Charlotte. More ...
Charles Alston, Graphic Correspondent
GUITARS & FRIENDS
Nash Arts welcomes Guitars and Friends to the stage Saturday, April 4 at 7 p.m. Admission is $12 ($10 for Nash Arts members.) Guitars and Friends is a unique musical group comprised of musicians from eastern North Carolina. The core group of the band has been together for several years and is known for outstanding talent, great entertainment value, and excellent camaraderie both on and off stage. They have performed at the Down East Festival of the Arts, The Nashville Blooming Festival, and at Nash Arts in addtion to private, public, and corporate venues.
More ...

ALVIN "BIRD" L. BONE
Alvin "Bird" L. Bone, 72, passed away, Thursday, March 26, 2009. He was born May 1, 1936 in Nash County. Bird was the son of the late, Luther and Eva Winstead Bone. More ...

EDWARD THOMAS CARPENTER
Edward Thomas Carpenter, 66, passed away, Wednesday, March 25, 2009. He was born May 5, 1942 in Nash County. He was the son of the late, Joseph Edward and Alice "Reatha" Sherrod Carpenter. He was preceded in death by a sister, Marlene Richardson. More ...

JIMMIE GRAY LEONARD
NASHVILLE - Jimmie Gray Leonard, 77, passed away Friday, March 27, 2009. He was born February 17, 1932 in Nash County. He was the son of the late Louis and Bettie Hawkins Leonard. He was preceded in death by Clyde and Steven Leonard; and grandson, James Tyler Leonard. More ...

IRENE JACKSON WILLIAMS
RALEIGH - Irene Jackson Williams, 87, passed away, Saturday, March 21, 2009. She was born February 17, 1922 in Greeleyville, South Carolina. Irene was the daughter of the late, Willie and Clara Washington Jackson. She was preceded in death by her husband, Leroy Williams, Sr., four sons, Curtis O., Donald R., Walter L. and Altonberg M. Williams, two brothers, Henry and Willie Jackson, Jr., one sister, Mary Tunstall. More ...