Subscribe/Access
Advertisements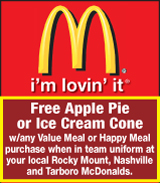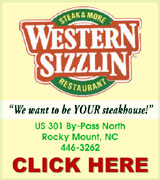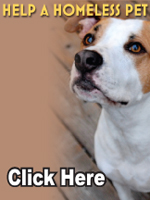 Sections
Member Options
Back

Wardlaw and Susan Lamar, with Ned, started Paws for a Cause, a dog walk and animal parade that will raise money for cancer research in North Carolina. (Photo by Amanda Clark)

Paws for a Cause
A local couple's efforts has so far contributed over $60,000 to cancer research in North Carolina and the main event is still two months away.
Susan and Wardlaw Lamar, of Rocky Mount, hope to fill up Sunset Park with dog lovers and their pets on Saturday, October 4 as the first ever Paws for a Cause Dog Walk and Animal Parade will be held. The event will raise money for the UNC Lineberger Comprehensive Cancer Center for cancer research or all the people of North Carolina. More ...
By Amanda Clark, Graphic Staff Writer - 1 opinion posted
Local man is new Elections Director
John M. Kearney has been hired as Nash County's new Elections Director. Kearney will start on August 19.
Kearney, a Rocky Mount resident, replaces Whitney Davis who resigned as the director in June, after only four months as the director. Before Davis, Tracy Reams served as the director for nine years before accepting a position in Orange County. More ...
By Amanda Clark, Graphic Staff Writer
Nash Health Board approves purchases
Nash Health Care Systems Board approved the purchase of a digital mammography unit and a PET/CT Scanner at its regular board meeting last week.
In an informational presentation on the digital mammography unit, Dr. Stephen Ladwig told board members that the film screen system has been around for over 35 years. However, more and more systems are moving to digital mammography. More ...
By Amanda Clark, Graphic Staff Writer - 1 opinion posted
Spring Hope adopts alcohol, drug policy
Spring Hope's Board approved a drug and alcohol testing policy at its regular meeting Monday night and will begin initial testing of employees this week.
Town Manager John Holpe told board members that the new policy would have more details on the rules and regulations of drug and alcohol testing. More ...
By Amanda Clark, Graphic Staff Writer
Free backpacks and school supplies offered
Two Nashville groups are preparing to help local students prepare for back to school.
Ward Drug Company of Nashville will be giving away free backpacks on Wednesday, August 13. The backpacks will be given on a first come, first serve basis to Nashville resident children. More ...
1 opinion posted
Family Fun Day set in Castalia
Castalia will play host to "Family Fun Day" this Saturday in what organizers hope will become an annual event to draw the community together.
According to Billy Henry, Pastor at Church of God of Prophecy in Castalia, churches in Pinetops, Scotland Neck and Castalia were in discussions on how to get families together in the community when the idea for a "Family Fun Day" came up. More ...
By Amanda Clark, Graphic Staff Writer
Nash receives financial reporting award
The Government Finance Officers Association of the United States and Canada (GFOA) has awarded Nash County the Certificate of Achievement for Excellence in Financial Reporting.
Nash County has been awarded the Certificate of Achievement for Excellence in Financial Reporting from the Government Finance Officers Association. The Certificate is for the Comprehensive Annual Financial Report (CAFR) for June 30, 2007 and is the highest form of recognition in the area of governmental accounting and financial reporting. Its attainment represents a significant accomplishment by a government and its management. More ...

Nash County Board holds hearing for CDBG projects
A second public hearing was held last week for two CDBG projects that Nash County plans to submit applications on.
The first CDBG project involves SePro Contractors, a company that specializes in the research, development and dorumatiion of aquatic and agriculture chemicals and horticulture. The company is located outside of Whitakers down Bellamy Mill Road. The project would include extension of a 12-inch and eight-inch water line. More ...
By Amanda Clark, Graphic Staff Writer
NASHVILLE POLICE BRIEFS
ARRESTS
Marion Daughtridge Sallee - 8/01/08 - charged with larceny by employee
Tarry Terrell Williams - 8/02/08 - charged with no operator's license and driving while intoxicated
Sydie Griffin - 8/02/08 - charged with driving while intoxicated, driving while license revoked, no insurance and revoked license plate More ...
1 opinion posted
Nash County Blood Drives for August 2008
Wednesday, 8/13/08 from 9:00 a.m. - 1:00 p.m. at RBC Bank, 1417 Centura Hwy, Rocky Mount and from 4:00 - 8:00 p.m. at Church on the Rise, 3520 Bishop Road, Rocky Mount;
Thursday, 8/14/08 from 12:00 - 6:00 p.m. at Englewood Presbyterian Church, 100 South Englewood Dr., Rocky Mount and from 12:30 - 4:30 p.m. at RBC Bank - Downtown, 134 North Church St., Rocky Mount; More ...

Salem woman earns award
A local official with the North Carolina Attorney General's Office has received a national award for her work.
Connie Robinson Eason, of the Salem community in Nash County, received the Elvyn Holt Outstanding Award for excellence in the performance of duty in interstate rendition matters. Eason has served as Extradition Secretary for North Carolina for 23 years, helping to extradite criminal suspects into and out of the state. More ...
Contributed
Girls donate hair to Locks of Love
Sarah Brantley and Karla Posey, both five years old have been growing their hair for more than 18 months in order to make a donation to Locks of Love. On Monday, July 14th, Brantley of Greensboro and her friend Posey of Mebane each had more than a foot of their hair cut to donate to Locks of Love. Posey decided she wanted to donate her hair after seeing some other children cutting their hair to donate and her family had two friends that lost their hair to chemotherapy. Brantley decided she wanted to donate her hair after talking about it with her mother. More ...
Contributed - 1 opinion posted
Nashville Fire Department's Captain receives degree
Captain Tony Bailey of Nashville's Fire Department recently completed his Associate's Degree in Emergency Preparedness Technology at Nash Community College.
"Captain Bailey has been working diligently for the past few years on his education and is to be commended on this great accomplishment, which is one of many," Fire Chief Tim Pope said. "He is a self-motivated leader that has had and continues to have many positive impacts on the delivery of emergency services within the Town of Nashville, the N.S. Gulley Fire District and Nash County as a whole." More ...

Board tables adoption of Tar River Paddle Trail MOU
Nash County's Board tabled adopting the Tar River Paddle Trail Memorandum of Understanding until the board could receive more information on the plan. The action was taken during the board's regular meeting last Monday. More ...
By Amanda Clark, Graphic Staff Writer
Radio personality to emcee 4-H Gala
Mike Raley of WQDR.FM – 94.7 – Radio will emcee the Nash County 4-H Gala on Monday September 8. He is a morning host on WQDR and on Saturdays he hosts the Weekend Gardener on WPTF. He has hosted the Weekend Gardener for the past 24 years. More ...

Neal graduates from recruit training
Navy Seaman Romney O. Neal, grandson of Delores Venson of Middlesex was recently promoted to his current rank upon graduation from recruit training at Recruit Training Command, Great Lakes, Ill. More ...

Surgery Pavilion at NHCS is named after Claude Mayo Jr.
Nash Health Care recently named its surgery pavilion after J. Claude Mayo, Jr, at an official naming ceremony Thursday evening on the Nash Health Care campus. Mayo is a former Nash Health Care board member and long-time member and chairman of the Nash County Board of Commissioners. More ...

REMINDER: New vaccine required for sixth graders
Students about to enter the sixth grade will now have to meet a new immunization requirement.
A booster dose of Tdap vaccine, which protects against tetanus, diphtheria and pertussis (commonly called whooping cough), is now required for all children enrolled in public school prior to entering sixth grade. Children not attending public schools, such as private, religious, or home schools, are required to receive this vaccine by age 12. More ...

Ephesus Community News
On Friday night 70 Ephesians attended the Mudcats Game. This was the Tar River Baptist Association's night and they really enjoyed the game and the good fellowship with everyone. More ...
By LOTTIE LOU DICKENS
Brooklyn Community News
On July 25th we held a prayer visual at the National Guard Armory for the troops being deployed to Iraq. In attendance, Nashville Mayor, Donald Street, The Voices of Nashville President, Ted Davis, Sheriff Dick Jenkins, Mr. Jason Gault of Nashville Baptist Church, Ted Davis of Wake Chapel Church in Rocky Mount, NC, Glenn Ricks of Fellowship Church of Nashville, George Jeffery, Lena Sessoms and others. More ...
By LENA SESSOMS
Beulah Community News
We had another great sermon Sunday morning, brought to us by our minister, Daniel West. It was on "In God's Power". Mrs. Lois Hedgepeth and Earl Cary brought us a message in song, "How Long Has it Been Since You Talked to the Lord", which was enjoyed by all. Afterwards Mrs. Lois also read a beautiful poem. Flowers Sunday were placed in the church by William and Wilma Enroughty. More ...
By WILMA ENROUGHTY
Castalia Baptist & Community News
I hope your week has gone as well as mine. This week is starting great. Great you say, as I mentioned last week, You could come to CBC and get your tanks filled. That is exactly what you got at CBC this past Sunday. If you weren't sure how to pray before, after hearing Chris Carroll deliver a powerful sermon entitled Lord Teach Us To Pray, Part 2. More ...
By LISA R. JORDAN
Nash included under CRP conservation program
Suzanne Murray, County Executive Director of the Nash County Farm Service Agency (FSA), announced that Nash County is one of eight counties included under the new continuous Conservation Reserve Program (CRP) conservation practice titled State Acres for Wildlife Enhancement (SAFE). More ...

Peachtree Community News
On Sunday Morning Pastor Whitehouse brought a message titled "Government and God- Part II". It was based on the scripture passage from Romans 13: 1-7. He posed four critical questions but the final one was, "What Does it Mean to be a good Christian and good citizen." The choir sang "The Longer I Serve Him ", accompanied and directed by the Pastor. More ...
By BARBARA HARDISON
Mt. Zion FWB Church News
Our Sunday school attendance was 109 today. Praise God we have reached over 100 again. Vacations, sicknesses and other hindrances hurt our summer attendance. Praise God for our attendance today and the rain we had early this morning. Brother Bob Watkins welcomed us to Sunday school and Betsy Coppedge read our scripture verse for the day. More ...
By ROSALENE BASS
Red Oak Community News
Girls in Action and Children in Action members and leaders participated in the "Family Missions Day" on Satuday, Aug. 9, 10:00 AM - 1:00 PM at Dortches Baptist Church. The children and adults enjoyed music led by Brenda Rose and Michelle Durham followed by missions speakers, Dougald and Linda McLaurin. More ...
By SUZY PEARCE
NFD hosts Law Enforcement Benefit Softball Tournament
Coopers Fire/Rescue won the Nashville Fire/EMS/ Law Enforcement Benefit Softball Tournament last weekend, held at Glovers Park. Ridgeway Fire Department was the runner up. The event was sponsored by the Nashville Fire Department. A check for $1,300 was presented by the Nashville Fire District Auxiliary to the North Carolina Baptist Men to assist in disaster relief. More ...

Local dealership donates cash and sports equipment to Town of Nashville
LBJ Chevrolet-Buick is one of 30 Chevrolet dealers from the Raleigh area that partnered with local youth baseball parks/leagues through the Chevy Youth Baseball Program and helped raise close to $63,875 in total donations from the dealership and private parties in the area. The program consisted of several components including sports equipment, monetary and vehicle donations, as well as free baseball clinics for the youth baseball players. More ...

Maybe I need to pay better attention
Alright, I'm just going to go ahead and apologize right now if I offend you gentle readers this week.
I was really tired when I got home from work the night I wrote this, so I am sure my brain was not firing as the finely honed machine you are used to experiencing through this column.
But I could have sworn I heard these items on the news: More ...
Mike Brantley - 1 opinion posted
Mark your calendars for Paws for a Cause Dog Walk
I've always found it amazing the impact a dog can have on a person.
I've always been an animal lover and for the most part, I've always had animals around. I've seen first hand how something as simple as a pet can change your life.
It's great to see I'm not alone. More ...
Amanda Clark
Choosing the right health plan
Health insurance used to seem simple. If your employer offered a benefit plan, you signed up for it. But these days, there are a lot of different kinds of health plans. Having a choice can be great, but it can also be overwhelming.
Here are some suggestions to help make choosing the right health plan a bit easier: More ...
By Attorney General Roy Cooper
'Dogs Board The Train
ROCKY MOUNT -- Kevin Crudup stopped the train just before practice Monday -- long enough to see if any of his players were interested in hopping off.
After watching the comments of Green Bay Packers' coach Mike McCarthy toward ex-Pack quarterback Brett Favre, Crudup saw a similarity or two with his situation as the first-year mentor at Nash Central High School. More ...
By Geoff Neville, Graphic Sportswriter
Northern Nash Ready For Jamboree
RED OAK -- For Chad Smith, it's been just over 365 days since he began his first fall practice in charge of the Northern Nash High School football program.
It only seems like a coaching lifetime ago.
"It is a much more comfortable situation now,'' Smith said. "The kids know what to expect, and they've been working hard in the weight room. More ...
By Geoff Neville, Graphic Sportswriter
Coaches selected for team
GREENSBORO -- The legendary Raymond V. Cobb has been selected as the East's head coach for the 2009 North Carolina Coaches Association East-West All-Star Football Game, which will be played July 22 in Greensboro.
Cobb, currently in charge of the program at SouthWest Edgecombe, will be assisted by Nash Countians Grover Battle (Northern Nash) and Brian Foster (Southern Nash), along with former Nash Central mentor Kenneth Grantham (now at Greene Central). More ...
From Staff Reports
NNHS Seeking Success
RED OAK -- Most soccer coaches adhere to the theory that building from back to front is the key to on-field success.
If that's the case, Northern Nash could be poised for a banner boys campaign this fall.
NN returns four starting defenders and a keeper from last year's contingent, which closed in third place in the NEW-6 Conference. More ...
By Geoff Neville, Graphic Sportswriter
Mudcats master Mobile at home
ZEBULON -- Scott Cousins' pinch-hit, three-run homer in the bottom of the seventh inning provided Carolina with a 5-0 lead, and the Mudcats went on to defeat the Mobile BayBears 5-2 Sunday afternoon in front of 2,429 fans at Five County Stadium.
With the victory, Carolina now leads the North division by 7 1/2 games with the Tennessee result pending. More ...
From Staff Reports
Hornets to open against Sharpsburg
NASHVILLE -- Another season of Nashville Hornets football will kick off Sept. 6 with a home matchup against Sharpsburg.
Nashville's 2008 gridiron schedule is as follows (home games are listed in CAPS): More ...
From Staff Reports
Janette Hopper exhibit opens at Mims Gallery
The NC Wesleyan College Mims Gallery's 2008 season opens with Janette Hopper's exhibition of oil paintings titled, "The Lush Landscape-Poetic Spaces." The public is invited to the gallery Friday evening 7-9 p.m. September 12, to meet guest artist Janette Hopper and listen to the smooth piano stylings of jazz pianist William Mc Laughlin. Hopper's work is on view and for sale in the Dunn Center from August 8 – September 28. More ...
Contributed
SUSIE HENDERSON ALFORD
Rocky Mount – Mrs. Susie Henderson Alford, age 68, departed this life on Monday, August 4, 2008 at Nash Health Care Systems. More ...

LOIS HOUSE COOPER
Nashville - Lois House Cooper, 83, passed away August 9, 2008. She was born March 7, 1925 in Nash County. She was the daughter of the late William and Nannie House. She was preceded in death by her husband, Allen Cray Cooper, Jr. More ...

ANGELA GAYLE EVANS DAUGHTRIDGE
Rocky Mount - Angela Gayle Daughtridge, 56, passed away Tuesday, August 05, 2008 at Pitt Memorial Hospital. She was born November 20, 1951 in Edgecombe County. She was the daughter of the late George Linwood Evans and Annie Earldean Bennett. She was preceded in death by her Mother and Father; her brother, Ranny Lynn Evans. More ...

JIMMY HOOKS EDWARDS
Rocky Mount – Jimmy Hooks Edwards, 60, passed away August 7, 2008. He was born in Nash County on April 13, 1948 to Charles Lester and Bessie Armstrong Edwards. In addition to his parents, Jimmy was preceded in death by his brothers, Charles, Spencer, Willie Thomas and Donald Edwards. More ...

MADELINE PROCTOR JONES
Rocky Mount - Madeline P. Jones, 75, passed away on August 8, 2008. She was a native of Edgecombe County. Preceding her in death are her husband Bill Jones; her Father, Ernest Proctor; her Mother, Penny Proctor. More ...

JOHN HENRY STONE
Rocky Mount - John Stone passed away August 4, 2008 at North Carolina State Veterans Home in Salisburg, NC. He was born June 28, 1920 in Edgecombe County. He was the son of Cleveland T. Stone, Sr. and Betty Warf Stone. He was preceded in death by his wife Elevelyn O. Stone and three brothers, Jack T. Stone, Cleveland T. Stone, Jr. and Albert Andrews Stone. More ...

VIRGINIA NELL JOHNSON YORMAN
Rocky Mount - Virginia Nell Johnson Yorman, 87, passed away Saturday, August 9, 2008. She was born February 17, 1921 in Wilson County. She was the daughter of the late William and Minnie Williams. Virginia was preceded in death by her husband Warren F. Yorman. More ...