Subscribe/Access
Advertisements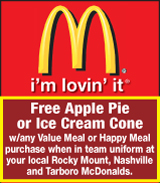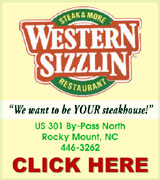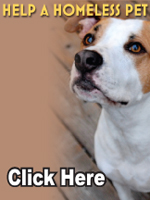 Sections
Member Options
Back
BREAKING NEWS! Authorities search for robbery suspect
The Nash County Sheriff's Office is looking for three men involved in a shooting at Griffin's gas station in Red Oak on Tuesday afternoon.
According to Lt. Pat Joyner, 25-year-old Waverly Burgess, of Hollister, was in the store's parking lot when a green Ford Expedition pulled up with three males and asked Burgess for directions. As Burgess was giving directions, one of the men demanded his wallet. More ...
By Amanda Clark, Graphic Staff Writer
Voters say no to sales tax increase
Nash County voters said "no" to a quarter cent sales tax, with 61 percent of voters voting against the tax.
Nash County officials had said if passed, the sales tax would generate $2.8 in additional revenue. Eighty percent of that revenue would go towards education while 10 percent would go towards public safety projects. More ...
By Amelia Harper, Graphic Correspondent
Budget is presented to Nashville Town Council
Nashville's Town Council got a first glimpse at the 2008-2009 budget at its meeting on Tuesday night.
The $7 million budge includes $4.3 million in general funds and $2.7 million in enterprise funds. More ...
By Amanda Clark, Graphic Staff Writer
ACCIDENT
An accident on First Street Friday morning left a Nashville man with minor injuries after his car ran off the road and hit a light pole. Wayne Eugene Mosher, of Taylor's Store Road, told police he was traveling south on Highway 58, or First Street, when he looked away from the road. Mosher's vehicle ran off the road, striking a light pole and overturned. Mosher received minor injuries. More ...

Youth mentor relates suspension concerns
"Nash-Rocky Mount Schools suspends 247 out of every 1,000 students each year, representing 25 percent of our student population," said Kevin Harris to the Nash-Rocky Mount Schools (N-RMS) board at their meeting Monday night. "I am here to speak up for the kids." More ...
By Michele A. Cruz, Graphic Correspondent - 1 opinion posted
Castalia Town Hall robbed
A Castalia man is in jail after allegedly robbing Castalia's Town Hall Friday.
According to Lt. Pat Joyner, of the Nash County Sheriff's Office, Ronald Pearsall, 43, of 10849 Church Street, allegedly entered the town hall just before 1:00 p.m. on Friday and demanded money from Town Clerk Angie Elliott. After Elliott gave Pearsall an undisclosed amount of money, he allegedly forced her into a back room while he fled. More ...
By Amanda Clark, Graphic Staff Writer
Free clinic to open
A dream that began several years ago has turned into a reality as the Tar River Mission Clinic will officially open its doors this August.
The Tar River Mission Clinic will provide free health care services to low-income and under insured adults with chronic illnesses. Dr. John Derbyshire, a board member announced Thursday night at Nash General Hospital. More ...
By Amanda Clark, Graphic Staff Writer
Marie Baker enjoys life with her 68 ducks
When Marie Baker calls, they come a waddling.
"Here ducky, ducky, ducky," Baker hollers.
All of a sudden, 68 ducks come from every direction of Baker's home on Old Carriage Road, running, half flying, to wherever Baker is calling from. More ...
By Amanda Clark, Graphic Staff Writer
Citizen's Academy wraps up
The first ever class of Citizen's Academy graduates were recognized Monday morning by Nash County Commissioners.
The Nash County Citizen's Academy began in March and just recently concluded. The 22 participants met every Monday night from 6 until 8:30 p.m. and learned about numerous topics relating to county government. More ...
By Amanda Clark
Nashville Blooming Festival starts Friday!
The 12th annual Nashville Blooming Festival will kick off this weekend, with food vendors and carnival rides opening at 6 p.m. on Friday night. The Holiday Band will start the musical entertainment with a performance Friday night at 8 p.m. More ...

Wesleyan appoints interim president
The Chairman of North Carolina Wesleyan College's Board of Trustees, Dr. William B. Pittman, announced today the appointment of Dr. Stanley P. Caine as Interim President of the College. Dr. Caine will assume his duties in July, following the departure of Dr. Ian Newbould, who announced last March that he will leave Wesleyan to become President of Richmond, The American International University in London. Dr. Newbould has served as Wesleyan's President since the fall of 2001. More ...

School system recognizes outstanding bus drivers
Nash-Rocky Mount Public Schools recently recognized three top performing bus drivers in the 2008 Road-E-O competition and presented the first NRMPS Driver of the Year Award during its annual recognition luncheon. More ...
Contributed
Truelove initiated into Phi Kappa Phi
GREENVILLE — The Honor Society of Phi Kappa Phi is pleased to announce that Laurel A. Truelove of Red Oak, was recently initiated into the Phi Kappa Phi chapter at East Carolina University, where she is a junior majoring in Math and Math Education. More ...

Kincade, Strickland marry
Brenda Brooke Kincade and Jeffrey Barnett Strickland were married on Saturday May 3, 2008 at First Presbyterian Church in Wilmington. The Reverend Ernest Trice Thompson, III officiated. More ...

School board supports changes in school calendar law
At their meeting Monday night, the Nash-Rocky Mount Schools (N-RMS) board voted 8-2 in favor of a resolution supporting state legislation that would give local schools some options, instead of a state-mandated school calendar. More ...
By Michele A. Cruz, Graphic Correspondent
71st annual 4-H Meat Animal Show and Sale
The 71st annual Eastern Carolina 4-H Meat Animal Show and Sale was held April 9 and 10 at the East Carolina Agriculture and Education Center in Rocky Mount. 4-H members from Nash, Edgecombe and Halifax Counties participated in the event. More ...

DAR Micajah Pettaway Chapter
The Micajah Pettaway Chapter of the North Carolina Society Daughters of the American Revolution met for a buffet luncheon on Thursday, April 17, 2008, 12:00 noon in the home of Dee Long. Other hostesses were Helen Sharpe, Carol Patterson, Jeannette McIlwean and Diane Fleming. More ...
By DEE LONG
Red Oak Community News
Little Hannah Poplin was honored on her 5th birthday with a party given by her grandparents, Jerry and Beth Blanchard at their home in Red Oak on May 1. Those attending were aunts, uncles and cousins of the Griffin family from Red Oak. More ...
By SUZY PEARCE
Ephesus Community News
Lee Rouse is serving as the deacon for the Month of May.
Phil and Pam Peele gave the flowers to the church on Sunday in loving memory of Mr. and Mrs. George Peele and Mr. and Mrs. Spencer E. Edwards. More ...
By LOTTIE LOU DICKENS
Beulah Community News
Last week in the Beulah News I told you about your friends who were critical at that time. Before the news came three of them passed away on the same day. They were Michelle Collie, Faye Baker Waters and Lottie Ferrell. Another friend, Martha Joyner passed away last week also. More ...
By WILMA ENROUGHTY
Mt. Zion FWB Church News
ur choir sang "Majesty" for our call to worship. Pastor Rogerson welcomed everyone and prayed the invocation. Hymns of worship were "It Is Well With My Soul" and "Send The Light". More ...
By ROSALENE BASS
Castalia Baptist & Community News
Beautiful weather in Castalia these past few days. Allergies have about cleared up and I am enjoying being outside with Elijah. It's good to hear and see the sounds of farming and exciting to see wildlife moving about on our road. Recently spotted are razorback hogs, wild turkeys, black snakes and even a bear! God is good and has created a great and wonderful world for us to be a part of! More ...
By KATHY FREEMAN-ROBLES
Peachtree Community News
On Sunday morning, Pastor Whitehouse continued with Part 2 of his sermon titled, "God Says Pray Anyway". This was based on verse 7 from Jeremiah 29. He taught many truths but one of the main truths was that God expects His people to make the best of the situation, whatever the circumstances, and to love their enemies. More ...
By BARBARA HARDISON
The "last one" celebrates his first year
A question I've been asked a lot in the last year has been, "What's it like having three children?"
I've been told I get a real strained look on my face before I respond, "Well, it means we've gone from playing man-to-man to playing zone." More ...
Mike Brantley
Looking for the perfect Mother's Day gifts
I can't believe Mother's Day is here already. It seems like I just got through procrastinating about last year's Mother's Day and here it is again. And of course, I still have not gotten anything, which means, come Saturday, I'll be scouring the Blooming Festival looking for that perfect gift. Thank God for the Blooming Festival. I'm pretty sure that's why the festival was invented in the first place; for all those last minute Mother's Day shoppers. More ...
Amanda Clark
Community support continues to be strong
It's been a busy time around the area lately.
Relay for Life wrapped up its annual event on April 26th, attracting the largest number of participants and visitors ever. Volunteers are still working to finish up fundraising, and I'm sure they'll gear right back up to begin planning for the 2009 Relay, which is what it takes to continue a successful event. More ...
Jo Anne Cooper
Wesleyan seniors are honored
ROCKY MOUNT -- The Battling Bishop baseball team of North Carolina Wesleyan split Sunday afternoon's twinbill with Mary Washington at Bauer Field, taking game one 10-3 before falling in game two by a 6-3 score.
Prior to game one, the Bishops honored their 2008 senior class: Matt Smith, Jason Webb, Ted Williams, Chris Pecora, and Kyle 'Bird' Robertson. More ...
From Staff Reports
Northern Nash topped by South Central
RED OAK -- Northern Nash's baseball team wanted a little momentum going into the NCHSAA 3-A playoffs later this week.
However, South Central didn't allow that to happen, at least not Monday evening.
The Falcons, who are also playoff-bound, came to town for a make-up contest and handed the Knights an 8-5 loss. More ...
By Charles Alston, Graphic Correspodent
Barnes a champion in NEW-6
WILSON -- Southern Nash No. 1 player Michael Barnes won the NEW-6 Conference Singles Tennis Tournament last Wednesday at the Barton College Courts.
Barnes, a senior, defeated SN teammate Ethan Page by a 6-2, 6-3 margin in the championship match.
In doubles action, Rocky Mount's Alex Durham and Travis Kirkpatrick topped Southern's Nicolas Finet and Kyle Ramsey 6-2, 6-3. More ...
From Staff Reports
Carolina soars to road victory
JACKSONVILLE, FLA. -- Cameron Maybin and Lee Mitchell each had four hits to send Carolina roaring past Jacksonville 11-1 in the series opener at the Baseball Grounds before 6,197 fans on Monday afternoon in a Class AA Southern League baseball contest. More ...
From Staff Reports
Claytor controls the NEW-6
PINETOPS -- Northern Nash's Daniel Claytor has saved his best for the end of the season.
Clayton, a junior, was co-medalist at last week's NEW 6 Conference boys golf championship held at Maccripine Country Club. He fired a 1-over 72 at the par 73 layout to tie the Wilson Fike duo of Coalter Paxton and Spencer Whitt for the top score of the day. More ...
By Charles Alston, Graphic Correspodent
RMHS claims track crowns
WILSON -- Rocky Mount's girls and boys track teams swept the 18th Annual Wilson Daily Times Track Classic April 26 at Beddingfield High School.
The Rocky Mount boys barely outpointed second place Nash Central 112 to 101, while RMHS' girls won going away with 141 points -- well ahead of second place Nash Central with 72. Southern Nash also participated in the meet -- finishing fourth in the boys action with 47 points. The Ladybirds were third with 61. More ...
By Charles Alston, Graphic Correspodent
East Carolina Pirates sweep UAB
GREENVILLE -- No. 30 East Carolina completed the doubleheader and weekend seried sweep of Conference USA foe UAB 8-7 last Saturday night at Lewis Field inside Clark-LeClair Stadium to extend its current winning streak to nine games and its home win streak to 12.
With the win ECU impoves to 36-13 overall and 11-7 in league play, while UAB falls to 19-27 and 4-14. More ...
From Staff Reports
WILLIAM CLYDE DORSEY
SPRING HOPE - W. Clyde Dorsey, 85, passed away on Monday, April 28, 2008 at Nash General Hospital. He is survived by his brother and sister-in-law, Rev. Martin Dorsey and Margie of Spring Hope and several nieces and nephews. More ...

CLARA BELL HEDGEPETH COPPEDGE
LOUISBURG - Clara Bell Hedgepeth Coppedge, 91, passed away on Thursday, May 1, 2008. Funeral services will be held today (Wednesday) at 2:00 from the Richardson Funeral Home Chapel. Burial to follow in the Cedar Rock Church Cemetary. More ...

BENNIE WARD HICKS
Bennie Ward Hicks, 68, passed away, Thursday, May 1, 2008, at his retirement cabin in the NC Blue Ridge Mountains. He was born in Nash County, June 7, 1939, son the late Linear H. and Doris Rose Hicks of the Elm Grove Community of Nashville. More ...