Subscribe/Access
Advertisements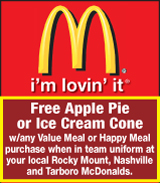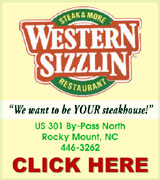 Sections
Member Options
Back
Two take pleas in Smith murder trial
Two of four defendants charged with the murder of Derek Thomas Smith accepted plea agreements Monday before the trial of Nezar Anthony Yarborough began.
The four were charged with counts involving an alleged burglary and home invasion that ended in murder on April 17, 2006 at the home of Canan Williams in Sharpsburg. The four charged were Robert Leon Lewis, Jerry Lee O'Neal, Kimberly Conner Smith, and Yarborough, who, witnesses say, fired the shot that killed Smith. More ...
By Amelia Harper, Graphic Staff Writer
DOT approves Pedestrian Plan
The Department of Transportation approved Nashville's Pedestrian Plan, which paves the way for future pedestrian projects in the town.
Nashville's Town Council approved the plan at its January meeting, following a public hearing. The plan was then sent to the Department of Transportation for review. More ...
By Amanda Clark, Graphic Staff Writer
Hope Blooms for Cancer
It was once a deserted patch of land. Now, it offers hope for a cancer-free world.
On Saturday, that hope was celebrated as the third annual Hope Blooms planting ceremony was held at Rocky Mount's Tree Park.
The event, which began through the law firm of HensonFuerst, raised over $6,000 for the American Cancer Society. More ...
By Amanda Clark, Graphic Staff Writer
Schools to request increase for budget
The Nash-Rocky Mount Schools (N-RMS) administration presented the board with the proposed 2008-09 current expense and capital outlay budgets at its work session Monday night.
The budget presented reflects increases of 5 percent from Nash (totaling about $20 million) and Edgecombe (totaling about $3 million) counties, as well as a nearly 58 percent increase from the City of Rocky Mount (totaling $676,000). More ...
By Michele A. Cruz, Graphic Correspondent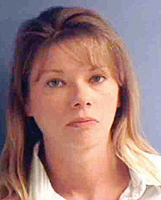 Long

Two arrested in drug bust
Two Rocky Mount residents were arrested after deputies with the Nash County Sheriff's Office were called to their home on a drug complaint.
Deputies were called to 7355 Bend of the River Road on March 11 in response to a possible drug complaint. When deputies arrived, 35-year-old Christy Michelle Long came onto the porch of the home. Deputies could smell marijuana from the residence and received consent to search the home by the homeowner, 39-year-old Joseph Richard Smith. More ...

Nashville resident writes book for women
A Nashville resident has penned a book she hopes will help encourage women to stop settling for less than they deserve.
"A Woman of Royalty," written by 27-year-old Sherese Green was recently published by Publish America. Green said that although it may sound strange, the idea for the book came from above. More ...
By Amanda Clark, Graphic Staff Writer
Water limits downgraded
The City of Rocky Mount downgraded water restrictions last week to stage one, prompting Nash County and the Town of Nashville to do the same.
Stage two mandatory water restrictions have been in place since September 29, 2007 due to drought conditions. However, drought restrictions have improved in both Nash and Edgecombe Counties. More ...

Girls compete for Princess of Nash County title
The second annual Princess of Nash County Pageant will be held Saturday, March 29 at Southern Nash High School. The pageant begins at 2 p.m. and admission is $5.00.
The event is an official preliminary to the Princess of North Carolina State Pageant. Winners of each age division in the Nash County pageant will move on to the state event. Winners of the state pageant have the opportunity to win scholarships and prizes. The Nash County pageant is directed by Tonya Barnes. More ...
Contributed
Missing woman located
A Rocky Mount woman is home safe after being reported missing Friday morning.
Johnette Bailey Strickland, 47, was reported missing Friday after leaving behind a note to her sister and son, Nashville Police Chief Bill Creech said. The incident was reported to Nashville police because Strickland was last seen on Thursday night around 7:30 p.m. at a Nashville business where she is employed. More ...
By Amanda Clark, Graphic Staff Writer
Nash Health Care goes tobacco free March 21
Nash Health Care will join more than 100 hospitals across the state by becoming completely tobacco-free. While the facilities of Nash Health Care ---Nash General Hospital, Nash Day Hospital, the Bryant T. Aldridge Rehabilitation Center and Coastal Plain Hospital – have been tobacco-free for several years, this new ban will apply to the entire campus. More ...
Contributed
Mt. Zion FWB Church News
Thanks to all our friends who came and joined us for the pancake supper on Saturday night. The sale of tickets for meals and donations was $645, which will be used for benevolent projects by the Laymen's League. More ...
By ROSALENE BASS
Castalia Baptist & Community News
Nash County Bravery & Courage Award went to Mary Nell Collins for her courage and dedication in her fight against cancer. Mary Nell was recognized last Saturday at the HOPE BLOOMS event at Historic Tree Park in Rocky Mount by The Nash County Relay for Life. More ...
By KATHY FREEMAN-ROBLES
Ephesus Community News
Betty Earp came into the Christian fellowship of Ephesus Baptist Church on Sunday morning during the worship hour by letter. We welcome her into our church as an asset to the service of our God. Her husband is George Earp. More ...
By LOTTIE LOU DICKENS
Peachtree Community News
March Madness is here! Congratulations to the UNC Basketball team which won the ACC Tournament Championship once again. Best wishes to them as they proceed to the NCAA Tournament. More ...
By BARBARA HARDISON
Red Oak Community News
Jean Mellor, Audrey Pearce, Suzy Pearce and Eileen Shanks attended the annual Women on Mission Prayer Retreat at Caswell Conference Center on March 14-15. All activities focused on the theme, "Wings of Mercy." More ...
By SUZY PEARCE
NASH COUNTY RELAY FOR LIFE NEWS
The ACS CAN bus will be traveling coast to coast in 2008, bringing your cancer message to the candidates. Your generous donation can help us visit all 48 contiguous states, hundreds of cities, and tens of thousands of people. We have asked the bus stop here in Rocky Mount. We need your help. More ...

Sick days exposed me to "Shawty Get Loose"
As I sat down to write this, my head was filled with lead and my brain was cooked. My voice had the gravely sound of years of Marlboros.
Many of you would immediately ask, "Why is that different from any other week?"
Well, this week it is different because I am sick, sick as a dog. When I complained a few weeks ago that I'd love to be able to do nothing but sleep for a day, I should have left in the caveat of not contracting bird flu, or malaria or whooping cough. More ...
Mike Brantley
Local government is everyone's business
As a reporter for the Nashville Graphic, I have covered literally hundreds of public meeting across the years: town meetings, county meetings, school board meetings, retreats, and numerous other meetings of governing bodies in our community. I have learned a great deal at these meetings about the law, ordinances, property development, public education, and more about water and sewer issues than I ever cared to know. But most of all, I have learned about human nature. More ...
Amelia Harper
Spreading a little Sunshine this week
This week always reminds me of that song, "I've Got Sunshine," by The Temptations. That's because it's Sunshine Week and newspapers all around are working extra hard to remind citizens, and public officials, of the Sunshine Law on Government. More ...
Amanda Clark
SN's Super Six?
STANHOPE - They're out there all the time -- even when the winds pick up on the most frigid winter days.
Back and forth, back and forth goes the tennis ball as Southern Nash's players continue to hone their craft while future opponents are on the couch, enjoying a football or basketball game on television. More ...
By Geoff Neville, Graphic Sportswriter
Gryphons, SouthWest meet Bunn
BUNN - NEW-6 Conference rivals SouthWest Edgecombe and Rocky Mount stepped out of league action last Thursday to meet host Bunn for a prep links matchup at The River Golf and Country Club at Lake Royale in Franklin County.
The Wildcats, displaying plenty of local knowledge on the difficult layout, took first place in the team standings with a score of 347. More ...
By Geoff Neville, Graphic Sportswriter
Central Second Again at Brassfield Classic
FRANKLINTON -- Fittingly, Nash Central and Franklinton were finally able to have their showdown in the finals of the Brassfield Commercial Shamrock Classic Girls Soccer Tournament last weekend.
Last season, FHS and Central reached the finals of the event, but a championship match was unable to be staged because one day was lost to poor weather. More ...
By Geoff Neville, Graphic Sportswriter
Northern takes out Wildcats
RED OAK -- For the second time in an eight-day span, the Bunn High School boys tennis team was swept by Northern Nash.
The Knights repeated their earlier success with a 9-0 decision over BHS during a match that was held last Wednesday at the NNHS Courts in Nash County. More ...
From Staff Reports
East Carolina wins on diamond – again
GREENVILLE -- Brandon Henderson belted his fifth home run of the season and drove in three runs, while Justin Bristow worked seven strong innings for the third consecutive outing to help East Carolina (13-4) to its 12th consecutive win and a series sweep over Rhode Island, 9-4, at Lewis Field inside Clark-LeClair Stadium Sunday afternoon. More ...
From Staff Reports
Southern Nash rolls to win versus NJHS
STANHOPE -- Southern Nash raced out to a 12-2 lead on North Johnston last Friday afternoon, but the Firebirds had to hold off the Panthers for a 12-8 victory.
North Johnston put six runs on the board in the sixth to keep the Firebirds from ending the game on the 10-run mercy rule. More ...
By Charles Alston, Graphic Correspodent
All NEW-6 basketball performers selected
NASH COUNTY -- Since the NEW 6 Conference boys basketball race ended up in a four-way tie this past season, it shouldn't come as a surprise that the votes for Player of the Year in the league ended up deadlocked, too.
But there were only two tied in this canvass for the league's top player. More ...
By Charles Alston, Graphic Correspodent
Grid jamboree slated
ROCKY MOUNT -- Rocky Mount head football coach B.W. Holt has been talking about this since he got here five years ago ... and it looks like it's going to actually happen.
Rocky Mount has never hosted a full-fledged preseason high school football jamboree -- until now. More ...
By Charles Alston, Graphic Correspodent
GRACIE SHERROD
SANDY CROSS – Gracie Hyde Sherrod, 93, died Monday, March 10, 2008. Graveside services were held at the Sherrod family cemetery on March 13 with the Rev. Ron Hawley officiating. More ...

CLEVELAND WATSON
ROCKY MOUNT – Cleveland E. Watson died Wednesday, March 12, 2008. Funeral services were held March 15 at Wheeler & Woodlief Funeral Home with the Rev. Nathan Eason officiating. Burial followed at Rocky Mount Memorial Park. More ...

JAKE RICHARDSON
NASHVILLE – Jake K. Richardson died Sunday, March 16, 2008 in Greensboro. Funeral arrangements are being handled by Richardson Funeral Home in Nashville. More ...

FLOYD EDWARDS
NASHVILLE – Floyd Edward Edwards, 93, died Friday, March 14, 2008. Funeral services were held March 16 at Johnson Chapel of Nashville. Burial followed at Spring Hope Memorial Gardens. More ...

GLORIA GRAY
ROCKY MOUNT – Gloria Taylor Gray, 72, died March 5, 2008. Funeral services were held March 11 at Metropolitan Baptist Church. Burial followed in Pineview Cemetery. More ...

JOHN ARRINGTON
BATTLEBORO – John Hugh Arrington, 80, died Monday, March 10, 2008. A graveside service was held March 13 at Battleboro Cemetery with the Rev. Adrian Sawyer officiating. More ...

RUSSELL AULANDER EVERETTE
ROCKY MOUNT - Russell Aulander Everette, 91, died Monday, March 10, 2008. Born January 18, 1917 in Pitt County, he was the son of James Arthur and Ethel Meeks Everette. He was married to Marguerite Shine Everette, who died in 1982. More ...

GORDON WINTERS
ROCKY MOUNT – Gordon Wimberley Winters, 84, died Saturday, March 8, 2008. Funeral services were held March 12 at Englewood Baptist Church with Dr. Michael Cloer and Rev. Jack Givens officiating. Burial followed at Rocky Mount Memorial park. More ...

ROBERT BAIN
ROCKY MOUNT – Robert Hartford "Bobby" Bain Sr., 77, died Thursday, March 13, 2008. Funeral services were held March 16 at Wheeler & Woodlief Funeral Home with the Rev. Doug Proffit officiating. Burial followed at Pineview Cemetery. More ...

TOMMIE RAYMOND DICKERSON
OXFORD – Tommie Raymond Dickerson, 89, died Tuesday, March 11, 2008 in Granville Medical Center. He was a native of Vance County, the son of the late James Mack and Mary Emily Tippett Dickerson. He was preceded in death by his wife Lucy Mae Dickerson. More ...