Subscribe/Access
Advertisements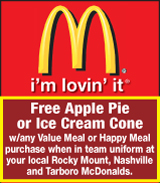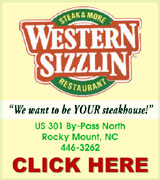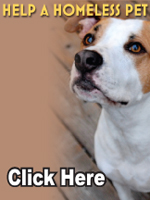 Sections
Member Options
Back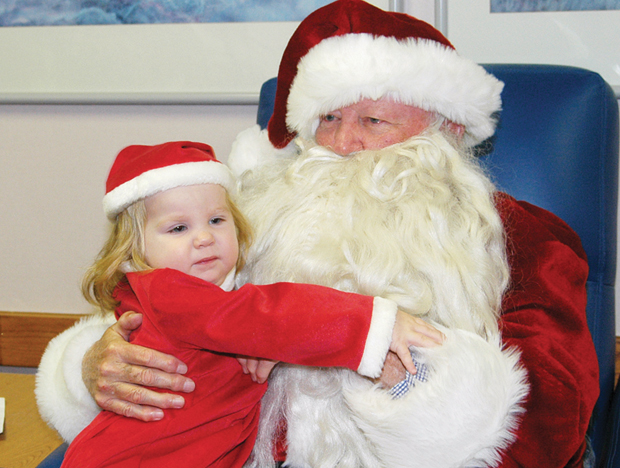 Twenty-month old Kira Sherrod gives Santa a hug during the Pediatric Christmas Party at Nash General Hospital on December 2. This is the 19th year the hospital has held the Pediatric Christmas party, which is hosted by the Volunteer Auxiliary.

A SANTA HUG More ...
Graphic photo by Amanda Clark
GPS project starts in town
East Carolina University graduate students will spend the next few weeks in Nashville as they help the town prepare for a new system that will digitally map the town's water and sewer lines. More ...
By Amanda Clark, Graphic Staff Writer
Habitat honors membership
Nashville's Habitat for Humanity held a luncheon last week to celebrate past and present board members, some of who were founding members of the local organization. More ...
By Amanda Clark, Graphic Staff Writer
Strickland named Firefighter of the Year
Jeremy Strickland of Nashville was voted as the 2006 Nashville Fire Department Firefighter of the year and was presented the award at the department's annual awards ceremony Saturday night. The recipient of this award is decided by members of the department. More ...
By Jo Anne Cooper, Graphic Publisher
SHP urges motorists to slow down
RALEIGH – The North Carolina State Highway Patrol is urging motorists to slow down and work with the Patrol to ensure everyone has a safe holiday season this year. Last year during the Christmas and New Year holiday week, 32 people were killed and 1,229 people were injured in traffic collisions. The leading cause of those collisions was speed. More ...

Watson tells of adventures in China
Nashville's Marvin Watson has plenty of stories to tell of his adventures in China. From the food to the crowded cities, Watson said there are many things you must become accustomed to while visiting China. More ...
By Amanda Clark, Graphic Staff Writer
Cullins Farms joins Angus Association
Cullin Farms, Battleboro, North Carolina, is a new member of the American Angus Association, reports John Crouch, executive vice president of the national breed registry organization in Saint Joseph, Missouri. More ...

Military Brief
Air Force Airman Kevin B. Battle Jr. has graduated from basic military training at Lackland Air Force Base, San Antonio, Texas. More ...

Nash recognizes Social Service employees
Nash County's Board recognized longtime employees at their regular meeting last Monday morning. Employees with 20, 25 and 30 years of service were honored. More ...
By Amanda Clark, Graphic Staff Writer
Is it really Christmas?
Less than a week to go before Christmas and well, I still have a lot of my shopping left to do. It's not my fault really. It just doesn't feel like Christmas to me. I see the Christmas decorations and all the crazy holiday traffic but something just doesn't feel right. I think it may be the commercialization of it all. More ...
Amanda Clark
Thankful for a true Christmas blessing this year
Christmas is but just a few short days away and I have finally started my shopping, but it's pretty hard to top the gift our family has received just prior to Christmas.

My oldest sister has been bravely fighting cancer since mid July. She has since then been undergoing treatments of radiation daily and chemotherapy weekly. There have been many days that she could have easily given up emotionally and mentally, but she didn't. She stayed strong-willed and kept her faith. More ...
Jo Anne Cooper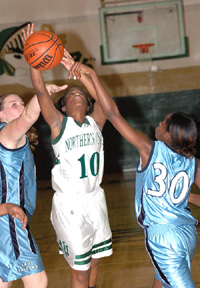 Shercoryia Mercer (10) splits two defenders en route to scoring a basket for the Northern Nash girls basketball squad during last Thursday night's home loss in overtime to the C.B. Aycock Lady Falcons. (Graphic photo by Geoff Neville)

Triumph Time
RED OAK - Northern Nash certainly didn't have the look of a winless team last Thursday night.

Granted, NN's level of competition wasn't as high as the Knights' previous contests this season -- C.B. Aycock also entered the event without a victory for the 2006-07 campaign.

But Northern was plenty sharp in easily taking out Aycock by a 75-31 margin in a non-conference, boys basketball contest at the NN Gymnasium. More ...
By Geoff Neville, Graphic Sportswriter
NC's girls score key conquest
ROCKY MOUNT -- Who could have seen this one coming?

The Nash Central Lady Bulldogs pulled off the hoops upset of the year so far this high school season with their 44-43 stunning defeat of defending 3-A state champion Beddingfield last Tuesday evening. More ...
By Charles Alston, Graphic Correspondent
Wesleyan stalwart honored
FAYETTEVILLE -- The North Carolina Wesleyan Department of Athletics is has announced that freshman Trey Drake of the men's basketball team has been selected as the USA Rookie of the Week for December 18th. More ...
From Staff Reports
Nash Tourney slated for SN
STANHOPE -- If you get tired of watching football bowl games or making that trek to the fridge for the last of the Christmas leftovers, how about taking in some hot and heavy basketball action. More ...
By Charles Alston, Graphic Correspondent
EULA SESSOMS
ROCKY MOUNT – Eula "Tootie" Sessoms, 71, died Friday, Dec. 15, 2006. Funeral services were to be held today (Dec. 20) at 1 p.m. at Mt. Vernon Baptist Church with the Rev. Tyrone Jones officiating. Burial will follow in the Old St. John Cemetery. More ...

KATIE SANDERS
HENDERSON – Katie Sanders, 60, died Saturday, Dec. 9, 2006. Funeral services were held on Dec. 16 at Rock Hill Baptist Church with the Rev. John Neal officiating. Burial followed in the Spring Hope Memorial Garden. More ...

NARSKELSKY PASTUER
ZEBULON – Funeral services for Narskelsky "Ski" Steele Pastuer, 54, who died recently, were held on Saturday, Dec. 16, 2006 at the Richardson Funeral Home Chapel in Louisburg. Burial followed in the Cedar Rock Baptist Church cemetery. More ...

OLLIE COLEY
MACON – Ollie Edward Coley, 59, died Tuesday, Dec. 12, 2006. Funeral services were held on Dec. 16 at Pleasant Grove Baptist Church with the Rev. Linda Taybron officiating. Burial followed in the Pleasant Grove Church cemetery. More ...

DORETHA HOLLAND RICHARDSON
NASHVILLE - Doretha Holland Richardson, 85 died Tuesday, December 12, 2006. She was born in Nash County, September 5, 1921, daughter of the late Arthur Thomas Holland, Sr. and Pattie Lee Thorne Holland. More ...

BEATRICE WINSTEAD WHEELESS
Beatrice Winstead Wheeless, 88, died Sunday, December 17, 2006.

Born August 12, 1918, daughter of Elijah Redmond and Ella Martha Winstead, both deceased. She was preceded in death by her husban John Randolph Wheeless. More ...

HAYDEN GRACE CRAVER
Hayden Grace Craver age 1, of Rustic Brick Road, Raleigh was born on September 17, 2005. She passed away in the arms of her parents and with her grandparents surrounding her at Wake Med Center in Raleigh on Friday afternoon, December 15. More ...