Subscribe/Access
Advertisements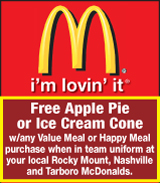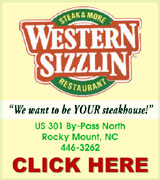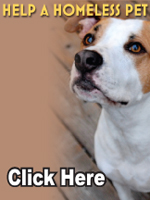 Sections
Member Options
Back
Fire destroys Castalia historical landmark
It has not been a good year for historical homes in Nash County.

A fire on Friday night destroyed a historical home at 9441 Main Street in Castalia. It is the second historical home to be destroyed by fire this year. In September, a historical home on Pleasant Grove Church Road was destroyed by fire. No one was home when the fire broke out and the home was a total loss. Last June, Peachtree Baptist Church in Spring Hope burned down in an unexpected fire. More ...
By Amanda Clark, Graphic Staff Writer - 2 opinions posted
Mayor appoints new Pro-Tem
Nashville Mayor Warren Evans appointed Councilman Donald Street Mayor Pro-Tem during the board's regular meeting Tuesday night even after two council members alleged the action was illegal. More ...
By Amanda Clark, Graphic Staff Writer
Nash to hear man's rezoning request
Nash County Commissioners accepted a public hearing request from a Nashville man, despite the Planning Board's denial of an earlier rezoning request. The public hearing will be held at the board's January 8 meeting. More ...
By Amanda Clark, Graphic Staff Writer
Christmas Celebration
Nashville held its annual Christmas Celebration Saturday which included the traditional Children's Bicycle Parade and the arrival of Santa Claus. Red Oak and Nash Central Middle School Bands performed on the courthouse steps while visitors prepared to march to the town Christmas tree for the lighting ceremony. More ...

Court back in session
Court is back in session.

After a little over a year, renovations for Nash County's Courthouse are complete. Other than new paint, carpet and lighting, the changes will mostly be felt in the air. More ...
By Amanda Clark, Graphic Staff Writer
Local man busted for drug deals
A Spring Hope man was arrested Friday for outstanding drug violations after he allegedly sold over 20 grams of crack cocaine to an undercover officer. More ...
By Amanda Clark, Graphic Staff Writer
Red Oak faces land issues during construction of park
Red Oak Commissioners are facing several issues that have developed in the course of construction of the new Red Oak- Dortches Park located in the heart of Red Oak. At the regular business meeting on Monday, commissioners reluctantly voted to set aside approximately 2/3 acre of additional land with a deeded easement that would allow for a new park septic system to be installed in case the one currently under construction were ever to fail. More ...
By Amelia Harper, Graphic Correspondent
Taylors establish scholarship at Nash Community College
Roger G. and Gaile Davenport Taylor recently established the Roger G. and Gaile Davenport Taylor Annual Scholarships at Nash Community College. The Taylors have already proven their commitment to providing educational opportunities for the citizens of the Nash/Rocky Mount area. This commitment is reflected by scholarships the Taylors have provided at three other local colleges, and the NCC Foundation is honored to be included as an advocate for the couple's belief in higher education for worthy students. More ...

N.C. Poultry industry shares holiday food gifts
As a special celebration of poultry's prominence in the State of North Carolina, poultry industry representatives met recently in Raleigh to personally present poultry food gifts for the 2006 Holiday Season to the state's First Lady, Mary Easley, and to the State Agriculture Commissioner, Steve Troxler. More ...

Area United Way fundraising efforts exceed most goals
This year, Eaton Corporation in Middlesex participated in the annual Rocky Mount Area United Way campaign. Meetings were held for each shift at the plant, beginning with 3rd shift at 6 a.m. on Wednesday, November 8. By 5 p.m. that evening, the 97 employees of Eaton had raised over $9,000, making their total contribution over $13,500 when combined with a corporate match, an increase of 140% from last year's totals. More ...

Scholarships available
If a child's veteran parent was a resident of North Carolina when he/she entered military service or the child was a lifelong resident of North Carolina they may be eligible for a scholarship from the State of North Carolina. More ...

It's time to put Christ back in Christmas
We have Christians in high places. Why are we letting the government take Christ out of Christmas? If Christians are to be rulers of this world, why are we letting the government take Christ out of Christmas? Who then is Christmas for? Is it to celebrate Christ's birthday? More ...
Letters to the Editor:
Reader responds to recent article
I recently read an article about the anti-American attacks from Europe. Tony Blair stood up for the U.S. as usual by telling a member of Parliament, "A simple way to take measure of a country is to look at how many want in and how many want out. Only two defining forces have ever offered to die for you: Jesus Christ and the American GI. One died for your soul, the other for your freedom. Never forget either of them." More ...
Letters to the Editor:
Traditions don't just happen
For those of you who drive through downtown in the evenings and slow down to hear the Christmas music coming from the battleship median and to possibly take time to share the moment with a child telling them of Nashville's traditional decorations, I wanted to share with you a bit of information not everyone knows. More ...
Jo Anne Cooper
Water World For Nash
ROCKY MOUNT - Kaitlin Williams continues to set the pace that all others aspire for in the NEW-6 Conference.

Williams, Southern Nash's talented performer, racked up two more victories during last Wednesday's NEW-6 action at the Rocky Mount YMCA Pool. More ...
By Geoff Neville, Graphic Sportswriter
Piedmont nabs title at Taylor
ROCKY MOUNT -- Behind 25 points and 11 rebounds from Jake Baldwin, the Lions of Piedmont College earned a 78-57 championship win over host North Carolina Wesleyan last Saturday at the 2006 Roger Taylor Invitational men's basketball tournament. More ...
From Staff Reports
Building Blocks
STANHOPE -- For Southern Nash, the good news is that the Firebirds' boys basketball team is loaded with juniors and seniors.

But SN head coach Robbie Kennedy is quick to offer the not-so-good news.

"We don't have a lot of experience,'' Kennedy said. "Many of the guys on our team haven't played much in the past.'' More ...
By Geoff Neville, Graphic Sportswriter - 1 opinion posted
Northern Nash splits contests with Conley
RED OAK -- Northern Nash's girls basketball team got off to a quick start with visiting D.H. Conley last Friday evening and it handed the Lady Vikings a 57-38 loss. More ...
By Charles Alston, Graphic Correspondent
JASPER BODDIE EDWARDS
NASHVILLE - Jasper Boddie Edwards, 94 died Friday, December 1, 2006. He was born in Nash County, September 29, 1912, son of the late Willie Carey Edwards and Dora Harris Edwards. More ...

LINDA REAMS
SPRING HOPE – Linda Ann Whitley Reams, 61, died Sunday, Dec. 3, 2006. A graveside service will be conducted Wednesday at 2 p.m. at Spring Hope Memorial Gardens. More ...

VIRGINIA PENDLETON
NEW BERN – Virginia Lyons Pendleton, 94, died Saturday, Dec. 2, 2006 at Craven Regional Medical Center. Funeral services were held at 10 a.m. on Dec. 4 at St. Paul's Catholic Church with Father Ernest J. Ruede officiating. Burial followed in St. Joseph's Cemetery. More ...