Subscribe/Access
Advertisements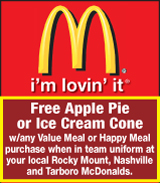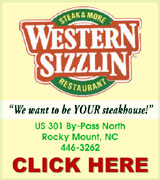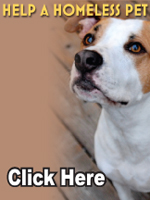 Sections
Member Options
Back
Nash holds public forums on water
Three public meetings will give Nash County residents the opportunity to ask questions regarding the first phase of a regional water system in Southwest Nash County. The first of those meetings was held last Thursday night at Macedonia Baptist Church in Spring Hope. More ...
By Amanda Clark, Graphic Staff Writer
Couple die in plane crash
A Wilson couple with Nashville ties were killed after their single engine plane crashed in a CSX train yard in Rocky Mount. More ...
By Amanda Clark, Graphic Staff Writer
NCSU researchers help carry out man's vision
After planting sweet sorghum on his farm near Spring Hope, Gerald Sykes decided to explore the possibility of converting the sorghum juice into ethanol. The idea came about as a result of the high energy prices. Sykes then visited the Cooperative Extension office with his idea. Researchers with North Carolina State University (NCSU) decided Sykes' idea was worth looking into and planned to research the concept. More ...
By Amanda Clark, Graphic Staff Writer
Castalia to pursue water sewer options
Castalia Commissioners meet in a special called meeting on Monday, October 23 in order to choose an engineering firm to help them in their quest for new sewer services and expanded water services for the town. Dennis Patton, Director of Planning and Development Services for the Upper Coastal Plains Council of Government, was present at the meeting to help commissioners examine their options and to explain the process of upgrading municipal water and sewer services and obtaining grant funding to help finance such projects. More ...
By Amelia Harper, Graphic Correspondent
Auto crash injures three
A Tuesday afternoon accident left Old Spring Hope Road closed for almost an hour as fire officials worked to extracate one of the victims.

According to Trooper Travis Holloman with the NC State Highway Patrol, Tara Felton Baker, 31, was traveling on Old Spring Hope Road around 4 p.m. last Tuesday when she allegedly traveled over the center line and hit 31-year-old Tiffany Stacy Paine's Honda head on. More ...
By Amanda Clark, Graphic Staff Writer
Dog issue stays out of court
A noise violation against a Nashville woman and her dogs was continued in hopes that an out of court solution could be found. More ...
By Amanda Clark, Graphic Staff Writer
Tobacco growers to vote Nov. 1
The Nash County Ag Center is the polling place for tobacco growers to vote on extending the Tobacco Associates check-off for three more years. Active tobacco growers currently assess themselves one-fifth of one cent per pound of leaf marketed for the promotion of export sales of their product. More ...

Mack Industries purchases old Hesler Building in Sharpsburg
Nash County Chairman Claude Mayo announced today that Mack Industries of Valley City, Ohio has purchased the 117,000 square foot Helser Building in Sharpsburg. The building has been vacant for 2 years since Helser Industries closed their operation. The project will create 50 jobs and invest $5 million over three years. The company will look to hire civil engineers and several high skilled manufacturing positions. The building is now being renovated. More ...

Nash Central student accepted into NC School of Science and Math
Nash Central High School's Robert Lapp was one of 640 students who successfull enrolled in the The North Carolina School of Science and Mathematics' (NCSSM) Class of 2008. Other Nash County residents included Rocky Mount Academy's Kristina Bender and Shaunak Varma and Rocky Mount High's Keenan Jenkins, Nayan Patel and Sameer Prasada. More ...

Freeman earns child welfare grant
The East Carolina University School of Social Work has announced that Stephanie Freeman has been awarded a grant to specialize in child welfare as a part of her work in the bachelor of social work (BSW) program. More ...

Pope celebrates 53 years of marriage, buys first car
A 2001 Buick LeSabre strolls down Evergreen Drive in Nashville, purple "Happy Anniversary" balloons jerking through the air on each side. The car is no surprise to Eileen Pope but just the same, she squeals like a 16-year-old who was just handed the keys to her very first car. More ...
By Amanda Clark, Graphic Staff Writer
Local students reap prizes for Litter Art
Nash-Rocky Mount Schools participated in this year's Keep American Beautiful Program. The 2006 Keep America Beautiful Litter Art Program was a success and several Nash County students received prizes for their litter art. More ...

Fisher is appointed to Board of Trustees
Nash Community College is pleased to announce that Katherine Wiggins Fisher was recently appointed by the Nash-Rocky Mount Schools Board of Education to serve a four-year term on the college's Board of Trustees. More ...

Annual boat show is Saturday
Come experience the grace and beauty of wood and classic antique boats at the fifth annual Plymouth Boat Show, Saturday, Oct. 28. Boats will be displayed beside the Roanoke River Lighthouse and Maritime Museum on Water Street in downtown Plymouth, NC. More ...

If it sounds too good to be true, it's probably a scam
We have written about lottery scams twice recently. One story was brought to our attention by the victim walking in our office, wanting to tell us about her loss to help others avoid the same mistake. I truly commend her for taking the step to report the crime to the authorities, local and state, and to share her story with others which hopefully helped someone from losing money. More ...
Jo Anne Cooper
Reader wants drivers to slow down
I am writing in relation to a serious safety concern. It seems that the residents of these surrounding areas do not know of the laws requiring drivers to slow down their vehicles when approaching a horse and rider. More ...
Letters to the Editor:
Habitat annual fundraiser is a success
Following our most successful Spelling Bee/Silent Auction yet netting us over $2,600.00, Nashville Habitat would like to extend our sincere thanks to everyone who helped make this event a success. There were many donations of time, money and items and we'd like to recognize those who helped us. This year's fundraiser was a great benefit because of you. More ...
Letters to the Editor:
Chasing The Title
NASHVILLE - With only three games remaining, the Nashville Hornets' varsity is in position to claim yet another Eastern North Carolina Football League championship.

But the stretch run promises to be a challenging one, beginning with this Saturday's home showdown against Wilson. Festivities will begin at 10 a.m. with the JV meeting, followed by the varsity game at approximately noon at The Hornets' Nest. More ...
By Geoff Neville, Graphic Sportswriter
Stars are picked to FB squad
SPARTANBURG, S.C. -- For the first time ever, three Nash County high school football players have been selected to play in the Shrine Bowl of the Carolinas in the same season.

Last Thursday, Southern Nash senior linemen Kwamaine Battle and Nick Williams, and Rocky Mount senior lineman Nazir Levine were selected by the North Carolina coaching staff, led by head coach Ed Emory (Richmond County). More ...
By Charles Alston, Graphic Correspondent
Rocky Mount High defeats NN in soccer finale
RED OAK - Rocky Mount won the much-anticipated showdown, but Northern Nash won the draw.

NN, coached by Joe McCarthy, could have claimed the NEW-6 Conference boys soccer championship outright with a home victory last Wednesday over Rocky Mount as part of the Knights' Senior Night festivities. More ...
By Geoff Neville, Graphic Sportswriter
Wesleyan collects a road win
WINCHESTER, VA. - North Carolina Wesleyan College ruined Shenandoah University's homecoming last Saturday afternoon, earning a 30-0 USA South Conference football victory in front of 2,534 fans at Shentel Stadium. More ...
From Staff Reports