Subscribe/Access
Advertisements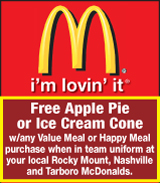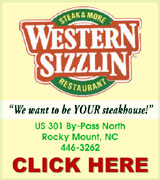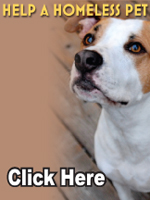 Sections
Member Options
Back
Plans change for library and town hall
Before the public hearing even began on Thursday night, Mayor Pro-Tem Frank Wright announced the board's plans to locate the library in Joyner's Grocery, discarding plans to locate it in the Nashville Plaza. More ...
By Amanda Clark, Graphic Staff Writer
Tax hike needed to reap lottery funds
To keep its tax rate slightly higher than the state's, Nash County's 2006-2007 budget will include a 5 cents property tax increase, if approved by the board. Currently, the state's tax rate is 59.6 cents, with Nash County's at 60.1 cents. More ...
By Amanda Clark, Graphic Staff Writer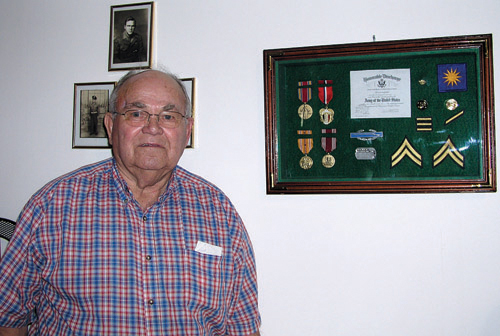 Paul Wrenn of Nashville reflects back on his service during World War II.

We'll always remember
Paul Wrenn came close to being one of the soldiers remembered on Memorial Day. And though there are memories of his days as a soldier during World War II, the Nashville resident sometimes has trouble remembering them because of his efforts to forget. More ...
By Amanda Clark, Graphic Staff Writer - 1 opinion posted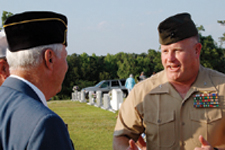 Jim Boehm of Nashville and member of Post 110 speaks with Kane after the ceremony. (Photo by Jo Anne Cooper

Memorial Day Services
Citizens of Nashville and its surrounding communities joined members of American Legion Post 110 Sunday at Forest Hills Cemetery for the annual Memorial Day Service, remembering and honoring those who served our country. More ...

Swiger earns Bachelors degree
Erin Delayne Swiger graduated with a Bachelors in Applied Science in Chemistry from Wesleyan College in Rocky Mount, North Carolina in May 2006, where in 2004 she received a general chemistry award for the highest average in the general chemistry sequence, and is scheduled to attend the honors convocation to receive the American Institute of Chemists/NC Foundation award. More ...

Teaching Fellows are awarded
Thirteen Nash-Rocky Mount seniors were recently named as recipients of the prestigious North Carolina Teaching Fellows Award or alternates. All students completed a rigorous application and interview process and were recognized by the NRMS Board of Education for their excellent performance. More ...

Council member's attitude was demeaning
Along with about 50 or so other concerned citizens, I attended the public hearing this past Thursday night to discuss the location of the town's library. More ...
Letters to the Editor - 1 opinion posted
Reader's thoughts on The Da Vinci Code
The Da Vinci Code? I put a question mark, because so many Christians are questioning their faith based n this pack of lies that has been repeated for hundreds of years. Of course, those who attack Christianity on a daily basis are having a field day. Mr. Brown, who relies on many old erroneous sources, will make in excess of one hundred million dollars. A tidy sum, supported by those who don't have enough faith in their own core, and religious values. More ...
Letters to the Editor
Gryphons set to host links event
ROCKY MOUNT -- The Rocky Mount High School football program will host a superball golf tournament fundraiser Friday, June 16 at Northgreen Country Club. There will be a 1 p.m. shotgun start. More ...
Sports Shorts
Silver, Tyndall voted best at RMHS
ROCKY MOUNT - Rocky Mount High ended its first season in the NEW 6 3-A Conference winning six league titles - football, volleyball, girls cross country, boys basketball, baseball and girls track. RMHS teams placed second in boys soccer, girls tennis and girls soccer. More ...
By Charles Alston, Graphic Correspondent
MARGUERITE POOLE SNIPES
SPRING HOPE - Marguerite Poole Snipes, 89, died Tuesday, May 30, 2006. A funeral service will be conducted Friday, June 2, 2006 at Gibson Memorial United Methodist Church by Rev. Scott Dodson at 11 a.m. Interment will follow at Spring Hope Memorial Gardens. More ...

MARY FRANCES RINGLAND CALLAHAN
ROCKY MOUNT - Mary Frances Ringland Callahan, 82, died Saturday, May 27, 2006. She was born December 17, 1923 in Lawrence, Massachussetts, daughter of the late James and Mary Callahan Ringland. Mrs. Callahan was also preceded in death by a brother, John Ringland and a sister, Theresa McKenna. More ...

MINNIE LANCASTER BUNN
Minnie Deola Lancaster Bunn, 99 died on May 23, 2006 at her home, Carolina House in Morehead City, North Carolina. She was born in Louisburg, North Carolina on January 3, 1907 to the late June Lancaster Bunn and Hattie Pierce Bunn. She graduated from Nashville High School and Louisburg College with a degree in Home Economics. Mrs. Bunn resided for over 75 years in Nashville, North Carolina. She was preceded in death by her devoted husband Andrew David 'Pete' Bunn and her beloved daughter and only child, June Bunn Jones. More ...