Subscribe/Access
Advertisements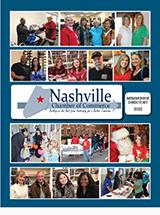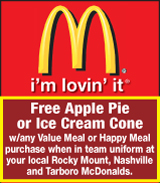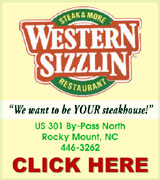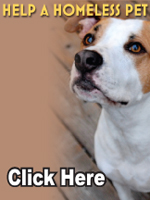 Sections
Member Options
Military News
John F. Rudolph
Civilian John W. Rudolph, son of Margaret M. and John F. Rudolph of Elm City, recently enlisted in the United States Navy under the Delayed Entry Program at Navy Recruiting District, Raleigh.

The program allows recruits to enter the Navy and take up to one year to complete prior commitments such as high school. Using recruiters as mentors, this program helps recruits ease into the transition from civilian to military life.

Rudolph will report for active duty to undergo basic training at the Navy's Recruit Training Center, Great Lakes, Ill.

Rudolph is a 2004 graduate of Northern Nash High School. He is a 2008 graduate of East Carolina University, Greenville, with a BS degree.

James D. Sadler
Army Pvt. James D. Sadler has graduated from basic combat training at Fort Jackson, Columbia, S.C.

During the nine weeks of training, the soldier studied the Army mission, history, tradition and core values, physical fitness, and received instruction and practice in basic combat skills, military weapons, chemical warfare and bayonet training, drill and ceremony, marching, rifle marksmanship, armed and unarmed combat, map reading, field tactics, military courtesy, military justice system, basic first aid, foot marches, and field training exercises.

He is the son of James Sadler of Rocky Mount and the grandson of Nancy Sadler of Grimesland.

Sadler graduated in 2010 from Rocky Mount High School.

Jermaine D. Bunn
Army Pvt. Jermaine D. Bunn has graduated from the Automated Logistical Specialist Advanced Individual Training (AIT) course at the U.S. Army Quartermaster Center and School, Fort Lee, Petersburg, Va.

The course is designed to train soldiers to establish and maintain stock records and other documents such as inventory, materiel control, accounting and support reports, automated and manual accounting records; perform stock record/warehouse functions pertaining to receipt, storage, distribution and issue and maintain equipment records and parts; review and verify bills of lading, contracts, and purchase orders; repair and construct shipping crates for equipment and supplies, and perform prescribed loads and shop stock lists in manual and automated supply applications.

Bunn is the son of Wanda T. Cobb and grandson of Carolyn Bullock, both of Rocky Mount.

The private is a 2010 graduate of Rocky Mount High School.

Brian R. Ferguson
Navy Seaman Brian R. Ferguson, son of Richard C. and Lisa A. Ferguson also brother of Matthew T. Ferguson of Battleboro, N. C., recently completed U.S. Navy basic training at Recruit Training Command, Great Lakes, Ill.

During the eight-week program, Ferguson completed a variety of training which included classroom study and practical instruction on naval customs, first aid, firefighting, water safety and survival, and shipboard and aircraft safety. An emphasis was also placed on physical fitness.

The capstone event of boot camp is "Battle Stations". This exercise gives recruits the skills and confidence they need to succeed in the fleet. "Battle Stations" is designed to galvanize the basic warrior attributes of sacrifice, dedication, teamwork and endurance in each recruit through the practical application of basic Navy skills and the core values of Honor, Courage and Commitment. Its distinctly ''Navy'' flavor was designed to take into account what it means to be a Sailor.

Ferguson is a 2010 graduate of Northern Nash High School.

Printer-friendly format
---
---