Subscribe/Access
Advertisements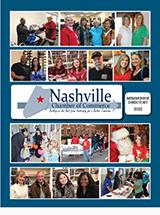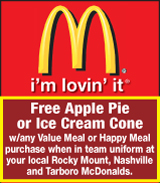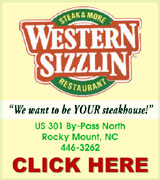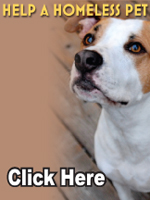 Sections
Member Options
County okays rezoning request
Despite an auditorium full of people opposed to the idea, Nash County's Board of Commissioners moved forward with approving a rezoning request that could pave the way for a chicken processing plant in the southern end of the county.

The request was brought before the board by Coastal Plain Land, LLC and sought to rezone 150 acres at 3025 and 3279 E. NC 97 from RC and R-40 to General Industrial. The property lies on the south side of NC 97, between Sugar Hill Road and Tar River Church Road. The property contains two houses in addition to farmland.

The rezoning would allow for 195 different uses, Nash County is currently in the process of recruiting Sanderson Farms to the county. If the company chose Nash County, that property would be where Sanderson Farms located.

Rosemary Dorsey, Planning Director for Nash County, said the area has several different zones in it, including light industrial, general industrial and general commercial as well as residential zones as well.

The Planning Board recommended approval of the request because the request is compliant with the county's land development plan, is not spot zoning as it extends the General Industrial district across 97 and the request continues the general transition of the area to the commercial industrial node at the I-95 Interchange.

Prior to the public hearing, Board Chair Robbie Davis reminded 200 plus in attendance that the hearing was for a rezoning request only, not for a specific industry locating on the property.

"What I would like to make clear is that what we are doing this morning is rezoning a piece of property," Davis said. "What we're not doing this morning is considering any industry coming to Nash County and being located on this piece of property."

"But I certainly will not sit up here and pretend like we're not in the process of recruiting an industry to Nash County because it's been well documented in the press," Davis added.

Davis said if that industry, Sanderson Farms, did pick Nash County to locate, public hearings would be held specifically on that.

"If we are chosen by Sanderson Foods, this board will go out in the area and we will have public information sessions," Davis said. "We are not here to hide anything. We will bring you all the facts, we will bring the industry themselves and let you ask them the questions you have for them."

Three spoke in favor of the rezoning on Monday, including Sam Johnson of Coastal Plain Land, Frank Harrison and John Gessaman, both of Carolina Gateway Partnership.

Harrison and Gessaman both said the rezoning would help bring much needed jobs to Nash County.

"This is all about bringing new jobs and investments to Nash County," Harrison said. "Please prepare Nash County for the future and reward our community with the opportunity of future jobs and a new tax base by voting in favor of this rezoning."

Around 15 spoke in opposition of the rezoning but there were close to 200 present who were in opposition to the request.

Tom Ward, who lives in a development near the subject property, said he had several concerns with a potential chicken processing plant located near his home.

Ward cited a case study that outlined specific strategies that Sanderson Farms uses when they move into rural areas. He said the company targets rural areas with the least amount of regulations and encourage counties to compete for their business by eliminating more regulations. Their first step in Nash County, Ward said, was to get an intensive livestock ordinance (ILO) eliminated by the Nash County Board of Health that had been in the books for 14 years.

"It's easy to say this is just a simple routine rezoning request," Ward said. "The issue however is greater than that. The request is being made to pave the way for Sanderson Farms."

"Elected officials can close their eyes and other county representatives can hide behind the fact that Sanderson Farms has "not officially committed that they desire to come to Nash County." But you cannot hide behind the fact that the actions of the rezoning proposed here today in addition to a quick repeal of the ILO in September will make a successful recruitment of a poultry slaughterhouse easy."

"You should be asking how do we keep an industry like Sanderson Farms out of Nash County," Ward concluded.

Several residents questioned whether the county could supply water to such a large industry.

"How can it support a plant coming here like sanderson because you know you need a lot of water to wash them chickens," said Joyce Pridgen, who has a Wilson address but lives in Nash County near the subject property.

Pridgen questioned whether commissioners were listening to their constituents.

"We the people, we the people, what has happened to we the people," Pridgen asked. "You should be supporting the citizens of Nash County."

Other environmental, health and quality of life concerns were also brought up by residents.

Jack Smith, who lives on Old Bailey Highway, said a lot of the property has been in family hands for over 100 years. Many people enjoy the rural lifestyle that area offers. If Sanderson Farms were to locate in that area, it would destroy that type of lifestyle.

"I realize that the county has to create jobs," Smith said. "But when we draw a circle around this piece of property and we start looking at the number of lives that will be affected by the rezoning of this piece of property, we may be affecting more lives than jobs will be created."

"I've been in the septic tank business for 30 years and I know when I smell something that stinks," Smith added.

Heather Jacobs Deck, of the Pamlico-Tar River Foundation, also spoke against the rezoning.

"The environmental impacts need to be considered by this board, including the secondary cumulative impacts from the processing plant to build on this tract of land," Deck said.

Deck said if the plant were to be similar to the one built in Kinston, it would have a wastewater treatment plant, sprayfields, a hatchery and a field mill in addition to the processing plant. In addition, between 100 to 150 new confined animal feeding operations would also be included to supply the processing plants.

"These new poultry plants that will supply this processing facility that will be located within a 50 mile radius of the processing facility are unregulated by the Department of Environment and Natural resources," Deck added.

Deck said there were also water and air quality concerns as well.

Deck said if the rezoning were approved and Sanderson Farms moved forward, the Pamlico-Tar River Foundation would take whatever steps were necessary to get any and all state permits denied.

In the end, commissioners voted 4-3 to approve the rezoning request. Prior to the vote, Commissioner Wayne Outlaw made a motion to delay the vote until public informational sessions could be held to answer citizens' questions. However, that motion failed 5-2.

Commissioner Danny Tyson made the motion to approve the rezoning request. Commissioners Lou Richardson, Robbie Davis and Mary Wells voted in favor of the rezoning while Outlaw, Commissioner Fred Belfield and Commissioner Billy Morgan voted against it.

Printer-friendly format
---
---