Subscribe/Access
Advertisements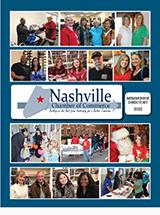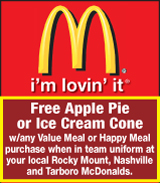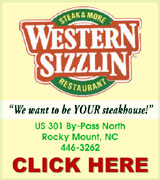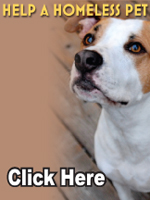 Sections
Member Options
BEULAH COMMUNITY NEWS
I hope you all had a Happy Halloween and saw lots of cute little kids! I hope all the kids were safe and enjoyed the fall event. I have two important announcements this week. This Friday night, Nov. 5, from 5-8 will be our monthly fish fry at the Beulah church of Christ annex on Reges Rd. We really appreciate all the support each of you have given us over the past years, each month. We enjoy the fellowship with you too. Without you our fish fry would not be a great success as it always is. We hope you enjoy the fellowship and also the delicious meal. God bless each of you.

Another big announcement is scheduled on Saturday night, Nov. 6. There will be a fall festival at Beulah church on East Beulah Rd. The time will be from 5-8 and everyone, especially the children, are all invited. There will be food, games, prizes, and lots of fun things to do. Another great thing, is everything is FREE! It was scheduled so it would not interfere with other scheduled events that have been going on. Please bring all the kids you can bring. They are ALL invited. We hope to see some grown-ups and also lots of kids!

Sunday school began at 9:45 Sunday, followed by church at 11:00. Invocation by our minister, Daniel West, followed by a hymn of praise, "Because He Lives". Prayer hymn was "Fill My Cup Lord", followed by the morning prayer. Daniel West gave the communion meditation, followed by "How Great Thou Art" and the taking of communion, passed by men at the table. We then had giving of tithes and offering. Special music "Jesus is Always There" was presented by the Beulah choir who did a beautiful job. The morning message was "Stand Out", brought to us by our minister, Daniel West. We then had a hymn of decision "He Leadeth Me", followed by benediction. It was a good sermon and a good service. Please come and join us anytime you can. You are always welcome. We have no strangers, only friends we haven't met yet.

The flowers Sunday were placed in the church by Mrs. Frances Hedgepeth in memory of her son, and our good friend, Frank Hedgepeth. Frank's wife, Gwen and also his son and daughter-in-law were present also. We were glad to have them. Sunday evening services were at 6, another great service. On Tuesday night there will be a Bible study for men at the home of Daniel West, and Wednesday night a Bible study at the church. Both these begin at 7 each night.

We missed Mickey and Bonnie Matthews on Sunday as they were visiting their son, Jamie and family in Atlanta. Pray for a safe trip home. We also missed Vickie and Allen, and Jacob Parker, who were out due to sickness, keep them in your prayers also. We missed Billy, Darwell and Libba Daniels also. We also missed Daniel and Brandie Bowden, who were home with a virus, cold? etc. We were glad to see Todd Rose, Maebell and Wayne Hardy. Let's keep all the sick, spiritually, mentally, physically in our prayers, also our military men and women.

Two families we would like to offer our sincere sympathy to are Otis and Kathleen Hull who lost their son in a car wreck over the week-end and also to the Luther Smith family in his recent death. He has been on our prayer list for some time.

Remember Lorraine Hedgepeth, the mother of Mary Lee Bass, who is still in Guardian Care and not doing well. Also remember Virginia Duke Moss, the sister of Frances Dunn, who is still at Hunter Hill Senior Village and has some health problems.

Thought for the week: The best food you can ever have, and the best for you is The Lord's Supper. May God bless each of you and may you have a great week.

A MESSAGE TO MARY AND ROGER PARKER: We sure do miss the two of you Sunday and hope you will continue to improve. Thank God for the progress you have made so far.

Printer-friendly format
---
---