Subscribe/Access
Advertisements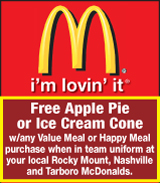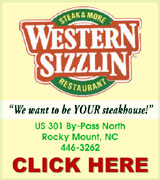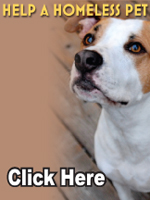 Sections
Member Options
Nash Co. Rec hits the court
RED OAK -- The Nash County Parks and Recreation Department will host the following tennis clinics at the Ennis Park Courts:

• Session 1 is slated for Mondays and Wednesdays in May from 3:30-5 p.m.

• Session 2 will be held June 14-18 from 4-6 p.m.

• Session 3 is scheduled for June 28-July 2 from 8-10 a.m.

Ages 8-up are welcome to participate. Cost is $60 per session.

Fore more information, contact Nash County Rec's Betsy Cuthrell at (252) 462-2447 or (252) 462-2628.

Also, the Nash County Parks and Recreation Department will be conducting an open gym on Tuesdays and Thursdays at Spaulding Gymnasium in Spring Hope.

On Tuesdays, the event will run from 6-8 p.m. Ages 10-17 are welcome.

On Thursdays, the event will also run from 6-8 p.m. Ages 18-over are welcome.

There will be a $1 admission fee.

For more information, contact Troy Blaser at 478-7622.

BASEBALL SKED: Here is the upcoming schedule for Nash County's high school baseball squads:

April 22
• Southern Nash at Wilson Fike (7 p.m.)
• Wilson Hunt at Northern Nash (7 p.m.)
• Nash Central at Rocky Mount (7 p.m.)

April 26
• Rocky Mount at Louisburg (6 p.m.)

April 27
• Nash Central at Wilson Fike (7 p.m.)
• Wilson Hunt at Rocky Mount (7 p.m.)
• Northern Nash at Southern Nash (7 p.m.)

PEACE SOFTBALL: Three members of the Peace College softball squad earned USA South all-conference honors as announced last week from the league office.

Sophomore catcher Melissa Williams earned placement on the third team, and first-year pitcher Kendra Yearick received honorable mention recognition.
First-year utility player Sophia Jacobs was named to the softball all-sportsmanship team.

Williams, who graduated from Northern Nash High School, led Peace with 43 hits in 124 at-bats (.347), including 26 RBI.

She notched seven doubles and two homers, including a three-run walk-off in the final regular season game.

Starting all 39 games behind the plate, Williams recorded only one error and notched 30 assists and 213 putouts.

Rookie Yearick tallied an 11-7 overall record for Peace this spring.

She notched 112.1 innings pitched in 28 appearances with 15 starts. At the close of the conference regular season, Yearick held the USA South's third-highest strikeout total with 112. In 21 at-bats, she earned four hits with five RBI.

Rookie Pacer Jacobs served as a utility player for Peace. In 26 appearances Jacobs entered as a pinch runner or outfielder. She scored eight runs and tallied two hits in just three appearances at the plate, adding two RBI.

Peace closed the regular season ranked seventh in conference standings.

NCWC TENNIS: North Carolina Wesleyan College's top-seeded men's tennis team won the 2010 USA South Tournament Championship on Sunday with a 6-3 victory over 2nd-seeded Christopher Newport.

With the victory, the Bishops, who are currently ranked #10 in the nation, earned the program's second consecutive Conference Tournament title and now boast a 15-1 record on the season heading into the NCAA Tournament.

Wesleyan received one doubles victory and five singles wins to earn this year's crown.

In doubles play, CNU took a 2-1 lead with wins at the top two seeds.

Wesleyan's lone point came at the #3 position where Alexey Rumyantsev and Clayton Sonn teamed for an 8-0 victory.

The Bishops went on to secure five singles wins as Kalle Nikunen, Rumyantsev, Fred Lemongo, Artsiom Prostak, and Sonn were all winners at #2 through #6, respectively.

The latter four cruised in straight sets, while Nikunen won 10-6 in a tiebreak.

At #1 singles for Christopher Newport, Eric Shulman was undefeated in the tournament and earned MVP honors.

For their efforts, Nikunen, Rumyantsev, Lemongo and Sonn represented NCWC on the All-Tournament team.

WAKE FOREST: Jeff Bzedlik last Wednesday was named as the 21st head basketball coach in Wake Forest University history. Athletics Director Ron Wellman made the announcement at a news conference in Winston-Salem.

Bzedlik, the head coach at the University of Colorado, comes to Wake Forest with a career collegiate coaching record of 111-105 in seven seasons including stops at Maryland-Baltimore County, Air Force and Colorado.

He has also served as a scout, scouting director and assistant coach in the National Basketball Association with the Denver Nuggets, Miami Heat and New York Knicks.

Bzedlik spent the last three seasons at Colorado after having led the Air Force Academy to its most successful run in school history.

Bzedlik is also a former head coach of the Nuggets.

Printer-friendly format
---
---