Subscribe/Access
Advertisements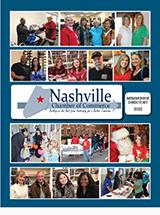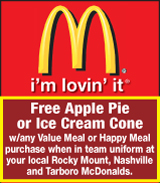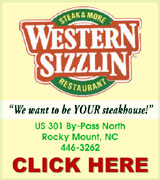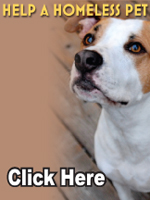 Sections
Member Options
Ephesus Community News
Wanda Barrett and Cleecy Richardson came into the Christian fellowship of Ephesus Baptist Church on Sunday morning during the worship hour. They were both by letter from their former church. They both want to serve the Lord with love, peace, joy, honor and praise with us each day.

The choir with Judy Rogers at the piano sang a very special song during the worship hour, "The King's Highway."

Rev. Tony Futrell's message on Sunday was "A Star and a Dream," taken from Matthew 2:1-12.

Jennifer Glover for the children's sermon emphasized for us to seek heaven each day. We, adults, enjoy her good sermons each Sunday also.

Travis Alford was home for a special assignment and they had friends for the weekend, Tim and Kim Clark of South Carolina. Sara Alford returns back to college on Thursday at ECU at Greenville.

We also had Lynn and Brandon Burroughs who live at the Spring Acres on Noll Lane off Warren Road. Hope they will join us.

C. A. Strickland at Nash General Hospital has been moved to room 541. The family needs our prayers and love at this time. Cards, visits and calls will be appreciated.

Mr. and Mrs. Jimmie Jones of Benson and Mildred Williams were here for the weekend and worshipped at Ephesus Church on Sunday.

Happy birthday to "Cotton" Glover, Heather Adcox, Patricia Slone and Tracey Harper.

Prayers requested this week are C.A. Strickland, Mamie Bailes, Margaret Tant, "Doodle" and Margaret Pridgen, Donna Proctor, Rev. Tony Futrell, Amy Greene, Jimmie Green, Sue and Lee Rouse, David Shelton, Emma Davis, Phillip and Anne Murray, Florine Greene, Ginny Etheridge, Ramona Fulghum, Barbara and Gilbert Williams, William Bunn of Raleigh (cancer patient, grandson of Juanita Bunn of Stanhope), Keith Murray, and the missionaries and Kenya people who are not involved.

Sympathy and love are extended to the family of Maggie Puckette.

The Beth Moore Bible Story was held on Sunday morning at 7:30 with breakfast and then the study led by Sally Sandifer. This is a study of Daniel.

Sympathy and love are extended to the family of Williard Pace.

The Bailey-Ephesus ECA members met on Wednesday morning at 10 with six members present. Jackie Hurdle, president, led the agenda and Ruth Watson led the program. She had cut from the newspaper items of concern and interest at this time and we each read, then presented to the members our subject and also presented our own concerns. Then after the meeting, five of us went to the Pizza Inn in Wilson and enjoyed lunch together. It was great fun and a good meeting. Others attending were Agnes Lamm, Mattie Ruth Driver, Lottie Lou Dickens and Frances Moss.

The Square D friends met at Bojangles in Knightdale on Tuesday of last week at noon. We enjoyed the food and fellowship. Those going were Lottie Lou Dickens, Opal Long, Mary Essancy, Eunice Chalk, Jay Chalk, Geraldine Strickland, Marshall Batchelor, Christine and Billy Jeffries and Elsie Kendricks.

Let's make a difference in other people's lives.
Printer-friendly format
---
---