Subscribe/Access
Advertisements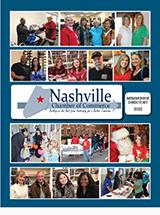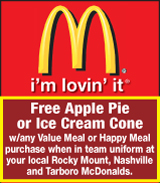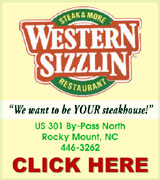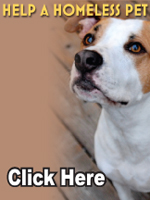 Sections
Member Options
Beulah Community News
Sunday school began at 9:45 a.m., led by our superintendent, Kenneth Massengale. We had a good attendance. After prayer and a few songs, everyone went to their classes.

Lois Hedgepeth played the piano for Sunday school and also church. Mary Lee Bass played the organ and led the choir. Flowers were placed in the church by Terry and Tommy Lindsey in memory of Terry Lindsey and Wilma Enroughty's parents, Arvis and Wrater Griffin. Junior church leader was Wilma Enroughty.

After communion and tithes and offerings, we had a special in song brought to us by the choir,. It was enjoyed by all. Daniel West, our minister, brought us a really good and inspiring sermon on "Temptation." It gave everyone something to really think about. Thank you to our minister for another great sermon.

Wednesday night prayer meeting will be at 7, followed at 8 by choir practice. Please come and join us. Cornerstone meeting will be at 6 on Thursday night. Everyone brings a covered dish. We have a great meal, followed by an inspirational program. You are always invited to attend. We really enjoy it and feel you would also.

Sunday night we had another great sermon brought to us by Howard Guidry. We are always glad to have him and his wife, Carolyn, with us.

For two Sundays, we had some visitors from Hawaii. Carolyn and Gordon Cole's daughter and granddaughter were here visiting with them for a couple of weeks. We enjoyed having them visit with us at church and really missed them Sunday as they had returned home. Carolyn and Gordon really miss them too. Soon, Carolyn is going to visit them in Hawaii. She is looking forward to it.

Attention: Coming to Beulah on Sunday night, Feb. 17, at 6 p.m., the Trinity Trio from Jacksonville. Make plans to attend and invite your friends and neighbors.

We have several birthdays coming up. They are Terry Lindsey, Roger Parker, Merriett Rose, Douglas Hedgepeth, Vicki Stalls and Teresa Daniels Balance. There may be others I have missed. I just remembered one, Becky Joyner Tallon. Happy birthday to you all and I hope you have many more.

We still have a lot of sick members and friends. We were glad to have Helga Turner and Helen Tyner back with us Sunday. Also Frances Dunn was with us. She had eye surgery and we're glad she is doing all right. We still miss Gilbert Fisher and hope he will be back soon. We also miss Lettie Nelms. She had kidney surgery and is now at home but still recovering. Carolean Hyde is critically ill and in the CCV unit at Nash General. Darwell Daniels and Lorraine Hedgepeth are both at Guardian Care and doing fair at the time. Tom Howard is still at Autumn Care and Virginia Duke Moss is at Hunter Hill Senior Village. Ellen Garris is still at Nash Rehab and Nursing Center. Please keep all these in your prayers and others you may know about. We were really thankful to learn from Carolyn and Dick Parker that their granddaughter, Michelle Collie, had attended church with them on Sunday. We still continue to keep Michelle and her family in our prayers.

Roger and Mary Parker had a safe trip and returned home Saturday after a visit to Tennessee to visit Roger's brother and his wife, Mr. and Mrs. Bobby Parker, who have both been sick but were doing a little better. We thank God for this news also and will continue to pray for them. Barbara Radford was in the hospital but is now at home. May God bless you all.

Something to think about: Every day in the newspaper we now see mostly bad news such as murders, storms, thefts, etc. In Sunday's paper, I want you to look in the funny pages. Well, there was something in there that was NOT funny to me. Check it out and see what you think. I couldn't believe it! In the section of the comics, Magic Eye, the hidden message was on evolution and man evolving from ape to man! All Christians need to start speaking up. The Bible does not say we started our life as an ape. Please read Genesis 1:26 and 27: "And God said, Let us make man in our image, after our likeness and let them have dominion over the fish of the sea, and over the fowl of the air, and over the cattle, and over all the earth and over every creeping thing that creepeth upon the earth. So God created man in his own image, in the image of God created he him; male and female created he them."

We were created in God's image and God certainly was NOT an ape! This is not just my opinion. That is what God's holy word tells us!

Read your Bible and have a good week. God bless you all.
Printer-friendly format
---
---