Subscribe/Access
Advertisements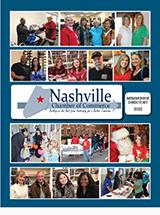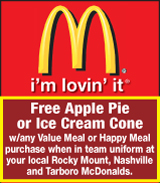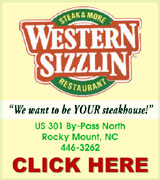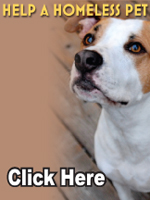 Sections
Member Options
2007 YEAR IN REVIEW
JANUARY

• Nashville's Town Council repeals sections of the town's animal ordinance. The ordinance was a replica of the county's ordinance so the town's attorney suggested taking out all parts that referenced the county. The remaining ordinances were placed under a separate chapter titled, "Animals." The issue was brought up during the ongoing legal dispute between the town and Adele Maynard regarding her dogs.

• A grand jury indicts Mark Bowling and Rose Vincent for the December 2006 murder of Bowling's wife, Julie Bowling. Bowling and Vincent were each charged with first degree murder. Julie Bowling's body was found in the couple's garage on Friday, December 8, 2006 with multiple gunshot wounds.

• Edward D. Bissette was honored for 30 years of service to the Nash County Farm Service Agency. Bissette was honored at a special Farmer's Appreciation Banquet.

• Joyner's Supermarket is honored during a special reception for employees. Joyner's Supermarket opened in 1956. The store moved to its Church Street location in 1979. After many years of serving the community, the supermarket closed, selling the facility to the Town of Nashville for the Harold Cooley Library.

FEBRUARY
• Nashville barber Willard Inscoe celebrates 60 years of operating his business. At 91 years old, Inscoe still enjoys cutting hair out of his Virginia Avenue barbershop.

• The Town of Spring Hope voted against tapping on to the Phase 1 of Nash County's Regional Water System. Under the proposal, the county would provide Spring Hope with 70% of its usage, increasing 2% each year for 10 years. After 10 years, the county would provide 90%. In addition, Spring Hope would keep their wells for any use above and beyond that. Spring Hope Commissioners all agreed to not join the county's water plan, citing concerns about the increase in water bills. After Spring Hope said no, the county then added the southern part of the county to phase 1 of the plan.

• The Department of Transportation said no to a stoplight on Washington Street after a survey found a stop light was not needed. The survey was investigating the need for a stop light in front of Lowe's Foods. Although a stop light was not recommended, DOT did present several alternatives to make the area more safe.

• Nash County begins junk car clean up. The program allows Nash County residents to dispose of their junk cards at at no charge. Taylor's Exxon picks up the cars for the county at no charge. Taylor's tows the car and receives the recycle fee from the cars they pick up.

• Cornerstone Funeral Home opened in Nashville. The business, located on Highway 58, is locally owned and operated and is a full-service funeral home.

MARCH
• The Nash-Rocky Mount School Board votes to change four K-5 elementary schools to K-2 and 3-5 schools. Redistricting plans were originally presented in January but parents protested the redistricting because it would send many Red Oak students to Swift Creek. After months of deliberating and revisions, the new plan was presented, still with opposition. The board voted to approve the plan 8-3. The approved plan has grades K-2 at Red Oak and Winstead Elementary Schools and 3-5 at Swift Creek and Englewood Elementary Schools.

• Spring Hope's Board awards a $900,000 contract to Heaton Construction to demolish the existing town hall and rebuild a new one in its place. Bids were originally opened up in January but the low bid left the town $118,000 short of what they hoped to spend, so the town rebid the project.

• Jim Boehm is named Nashville's 2007 Citizen of the Year. The citizen of the year is sponsored by Nashville's Chamber of Commerce and honors a citizen who goes above and beyond. Business woman Betsy Fuller, owner of Valentine - Fuller Antiques, was presented a special recognition award for her business contributions to the community.

• A space needs study is presented to county commissioners that indicate a lack of space for the Sheriff's Department, courthouse, and Senior Center. The study recommended relocating the Sheriff's Department to a new location, moving offices from the courthouse into the old Sheriff's Department. The study also recommended that a long term need of the Senior Center would be another location.

• The Town of Red Oak begins studying the possibility of adding sewer services to the town. The town commissioned the Wooten Company to perform a feasibility study on whether a sewer system is possible within the town.

• Spc. Ryan D. Russell, of Elm City, was killed on March 5 in Iraq when an improvised explosive device detonated near his unit.

• Adele Maynard was found guilty of violating the Town of Nashville's noise ordinance and its number of dogs ordinance during a trial. Maynard's attorney appealed the ruling and Maynard's sentencing was suspended until the issue is heard in Superior Court.

• A study on the feasibility of making North Carolina Wesleyan College a part of the University of North Carolina system concluded that it was not feasible to make Wesleyan the 17th campus in the UNC system. The issues included costs, concerns about student enrollment and faculty recruitment and Wesleyan's proximity to other UNC campuses.

APRIL
• Staff Sgt. Eric Reid Vick, 25, of Spring Hope, was killed with three others when their vehicle was struck by an improvised explosive device on April 1. The soldiers were responding to another incident when they were killed. Eric enlisted in the army in December 2001. He was on his third tour of duty when he was killed.

• Smithfield's Chicken 'N Barbecue submitted site plans to the Town of Nashville to build in front of Food Lion on Eastern Avenue.

• Frank Wilton Hedgepeth passes away at his home after a 16-month battle with cancer. He was 53 years old. Hedgepeth started Frank Hedgepeth Insurance Agency and was also an active member of the community.

• Spring Hope's Board voted to stop allowing dances and parties at the Spaulding Gymnasium after discovering it was in violation of the town's lease agreement with Nash-Rocky Mount Schools. The lease agreement with the Town of Spring Hope specifies that the building could not be used in such a manner that the sight, sounds or odors coming from the building might be objectionable to third parties. The lease agreement also stated that the Town of Spring Hope may not permit any portion of the gym to be used for profit-making purposes. For some of the dances and parties,an admission was being charged. The board voted to stop allowing parties and dances, allowing only athletic events at the facility.

• Roger Gwinn is recognized as the 2006 Maintenance Caretaker of the Year for North Carolina. Gwinn serves as the Maintenance Caretaker at Brookway Village Apartments in Nashville.

• Family Dollar opens in Castalia. The business is located on Main Street

MAY
• Nashville's Habitat for Humanity celebrated a groundbreaking for its eighth home at 721 Smith Street. The Hunter family will be the new home's occupants once the house is complete.

• Nashville's Fire Department receives a new equipment truck. The department paid a total of $100,000 for the 2001 Spartan. The department found the cab and chassis in Ohio. Coastal Industries of Washington put an aluminum body on the truck, painted it and installed emergency lights and the generator. The truck is used to carry equipment for heavy rescue, confined space rescue, trench rescue with the exception of timber and panels, full extrication equipment and fire fighting and hazmat equipment.

• Spring Hope's Board approves adopting Nash County's Recreation Plan. The county will take over the town's recreation program. The Town of Spring Hope will contribue $6,861 to the county each year to help cover utilties and grass cutting.

•Nash County's Senior Center, the NASH, is certified as a Center of Excellence, the highest level a center may receive. The certification process takes place every three years. The NASH received its initial certification in May 2004. Recognition for Centers of Excellence are given to those who go above and beyond, providing exemplary service and opportunites to their communities. Being a Center of Excellence entitles the NASH to a pot of funding, typically an extra $10,000-$13,000 for the year.

• Personal Pies announces plans to open a business on Eastern Avenue in Nashville. The business offers 11 different varieties of pies in different sizes.

• Rose Anna Batchelor Murphy, 72, died Tuesday, May 22 after fighting cancer for several years. Murphy retired as Supervisor of the Nash County Board of Elections in January 1998 but continued helping at Nashville's precinct, serving as the Chief Judge.

JUNE
• Nash County's Board approves a contract for professional services which will develop a marketing plan for I-95 interchanges. The plan will look at interchanges in the Hickory area, Sandy Cross area, and Highway 97 area of I-95 and develop a strategy for their marketability.

• The Nash-Rocky Mount Schools (N-RMS) board of education considers the adoption of a 100% tobacco-free program for the system. The state legislature passed a bill that would require all systems in the state to be 100% tobacco-free by August 2008.

•Red Oak Commissioners meet with representatives from the Wooten Company to discuss the preliminary draft of a sewer feasibility study. The report outlined three possible phases of sewer construction for the town of Red Oak which currently offers no water or sewer services. Phase One of the study calls for services to the Red Oak Schools, the planned fire station, and the Red Oak-Dortches Park currently under development. Phase Two, if implemented, would extend services to the east and south of the town in high priority areas near I-95 and Hwy. 64. Phase Three would cover the rest of the town, including less populated areas.

• Nashville Councilmen Tommy Rogers and Donald Street announce their intentions to file candidacy as the next mayor. Mayor Warren Evans announced he would not seek re election to the seat he's held for 16 years.

• Murphy USA submits site plans to the Town of Nashville. Murphy's plans to locate on a .979 acre lot in front of Food Lion, next to where Smithfield's Chicken 'N Barbecue plans to build. The 591 square foot building will house around 16 gas pumps and is proposing a 40 by 25 foot car wash in the back of the facility. Typically, Murphy USA gas stations locate on site with Wal-Mart.

• Don Glisson is honored for 50 years of service to the Nashville Lion's Club. Glisson has been a member of the Lion's Club for 57 years.

JULY
• CVS Pharmacy announces plans to build in downtown Nashville. CVS purchased property on the corner of Alston and Washington Street, where Nashville Fast Trax and Canal Wood are located as well as property next to Canal Wood. CVS also expressed interest in becoming part of Nashville's downtown revitalization effort. The company plans to invest up to $3 million, which could mean a $1 million grant for the Town of Nashville.

• Nash County approves the formation of the Central Nash Water and Sewer District, which paved the way for a plan that will extend water service to a majority of southern and central Nash County. The projected cost of providing water will be $18.18 million. The project will be implemented in four phases, with the first two phases being implemented simultaneously.

• Donald Street and Tommy Rogers file for mayor of Nashville on opening day of filing. Mayor Warren Evans announced he would not seek re-election for the seat he's held for 16 years. Seven Nashville residents filed for the two seats up for grabs on Nashville's Town Council.

• Nash County Board members are informed that Mt. Pleasant will no longer provide rescue services in the southern part of the county. The board voted that Bailey's Fire Department take over for Mt. Pleasant.

• Nashville and Rocky Mount residents are asked to conserve water after Rocky Mount declared a state of water conservation.

• Nash-Rocky Mount Schools wins an eminent domain lawsuit against Life United Church. The board condemned eight acres which they intended to obtain in an eminent domain lawsuit according to a "Quick Take" statute. This process, an authority granted by state law, was begun in November 2006 as the board filed a lawsuit in District Court.

• Nashville's Fire Department is recognized and certified as a Heavy Rescue Provider by the North Carolina Association of Rescue and Emergency Medical Services.

• Jeremy Stratton, Vice President of the Carolina Gateway Partnership, announced he will leave his position to take on a position with the City of Danville, Virginia. Stratton was with Carolina Gateway for seven years and was instrumental in recruiting several businesses to the Town of Nashville.

AUGUST
• Nashville's Town Council heard the possibilities for a Greenway and Paddle Trail. The proposed trail will come in three sections. The first section will begin on land behind Bojangles and will include a greenway and boardwalk observation area.The second section would consist of a grass greenway. This section would also include potential canoe access. The paddle trail would also begin in this area. Section three would cross Washington Street and go to Cedar Street. It would consist of a gravel walkway but would also include some grassy areas. Having paddle trails could put the town in the position to be a part of the regional and statewide paddle trail system.

• Nash County hires Aaron Davis to serve as the Recreation Coordinator for the West District. Davis will operate out of Spaulding Auditorium and will work with recreation in the Spring Hope area.

• Leon's Barn is shut down by Nash County. Leon Shearin originally presented a request in January to rezone his property on Batchelor Road. County Planner Rosemary Dorsey said the facility had been operating without zoning compliance, building or inspection permits or septic permits. When notified of the violations, Shearn applied for rezoning but was denied, forcing him to shut down his business. Shearin continued holding events at his facility and the county filed a lawsuit. The judge ruled in favor of the county and Leon's Barn was again forced to cease operation. Shearin came back before County Commissioners in August with a text amendment to the unified development ordinance to add a definition for rural banquet hall and allow rural banquet halls as a conditional use in the R-40 district. Shearin's request was again denied 2-5.

• Hammer Chiropractic opens its doors in Nashville. Drs. Allen Bolin and Dimpal Patel will be operating out of the Washington Street office. Hammer Chiropractic offers a variety of services, all catering to correction of the alignment of the spine.

• Mandatory water restrictions are put in place for Nash County, Nashville and Rocky Mount water customers as a lack of rain forces the county into a water shortage.

• A "New Leash on Life" program is introduced at Nash Correctional Institute. The program allows state prison facilities to partner with local shelters and animal rescue agencies to train unwanted dogs, making them more adoptable. Nash Correctional Institute partnered with Down East Animal Refuge in Scotland Neck. Inmates spend eight weeks working with the dogs, teaching basic obedience, house training and socialization through positive reinforcement and repetition. Inmates are carefully selected for the program. The inmates must have no current or past convictions for sex offenses or cruelty to animals. To be considered for the program, they must not commit any rules infractions for at least 90 days and they must remain infraction free while in the program.

• Mary Lewis Griffin Foote, 69, passed away at her Nashville home, leaving an empty seat on Nash-Rocky Mount's School Board. Foote represented the Nashville area on the board.

• Tracey Harvey resigns his position as Extension Agent for Nash County's Cooperative Extension Program. Harvey accepted a position with Housing and Urban Development in Washington, D.C. Harvey was responsible for delivering community and extension education programs in the area of community and rural development.

• Boddie-Noell Enterprises announces the purchase of 34 Hardee's, including most of the Hardee's in Nash County. The acquisition from Hardee's parent company, CKE, included all five Hardee's in Rocky Mount as well as the Hardee's in Nashville, Bailey and Battleboro. Boddie-Noell also purchased Hardee's locations in Raleigh, Goldsboro and Durham, bringing the total number of Hardee's owned by the company to 343. Locations include North Carolina, South Carolina, Virginia and Kentucky.

SEPTEMBER
• Coopers Ruritan Club President Harold Winstead asks county commissioners to consider a regional park in the Coopers community. A master plan study for recreation was presented in August 2004 recommended a regional park be built in the Tar River Reservoir area. Winstead asked that the board consider looking to the Coopers community for building the regional park.

• A manufacturing company slated to relocate to Nashville changed its mind, instead moving to Rocky Mount. Stoneworx, a marble, granite onyx and solid surfacing manufacturing company, was originally located on Eastern Avenue in Rocky Mount but had outgrown its facility and had planned to move into a facility on South Boddie Street in Nashville. The company changed its mind after issues with the building came up and owners Frank and Bette Sue Hunt decided to move to Rocky Mount.

• The United States Department of Agriculture declares Nash County a disaster county, which enables farmers with significant loss to qualify for low interest loans. Nash County was one of 85 North Carolina counties declared a disaster county. The drought significantly affected cattle producers, leaving many farmers unable to bale hay for the winter months. Pastures stopped growing and animals were unable to graze, forcing farmers to sell off some of the cattle.

• The Nash County Board, acting as the Nash Central Water and Sewer District Board, awarded two contracts for phase one of Nash County's Regional Water System. A portion of phase one was accelerated after the board declared a water emergency. The project consisted of construction of a 12-inch water line along NC Highway 97 from Union Missionary Baptist Church west about four miles to NC Highway 58.

• The City of Rocky Mount, Nashville and Nash County issued stage two mandatory water restrictions after drought conditions in the county worsened.

• Nashville Elementary School Principal Beth Lucas is named Nash-Rocky Mount School's 2007-2008 Principal of the Year. Lucas started her teaching career in Nash County during the 1988-1989 school year at Joseph W. Parker Middle School. In July 2002, Lucas became the Principal at Swift Creek Elementary School. In February of 2005, she was named Principal at Nashville Elementary School.

• Nashville's Harold D. Cooley Library closes at the end of the month to prepare for its move into its new 6,000 square foot facility on Church Street.

OCTOBER
• Bailey and Nashville businessman James Madison Finch, 71, passed away on Thursday, October 4, 2007. Finch started his sales career in Louisburg running a used car lot. He also worked at the Chevrolet-Buick dealership in Louisburg before moving to Bailey from Franklin County over 31 years ago to James Finch Chevrolet. He later purchased the Nashville Chevreolet dealership, naming it LBJ.

• Bailey kicks off its centennial with a day of activities including tours, live entertainment and demonstrations. The event coincided with The Country Doctor Museum's 40th anniversary.

• James Wesley Stallings was convicted of first-degree murder in the September 2005 murder of his then-girlfriend, Freda Medlin. Stallings killed Medlin with a shotgun on the morning of September 1, 2005 after Stallings and Medlin argued. Stallings was sentenced to life in prison. His attorney David Sutton said he planned to appeal the ruling.

• Two Meals on Wheels workers are attacked at Lakeside Baptist Church while trying to help a man find shelter. Deborah Kornegay and Eve Beasley were both allegedly stabbed by Tommy Lee Holiday while preparing meals at the church. Kornegay died from her wounds and Beasley was critically injured. Nash County's District Attorney's Office announced it would seek the death penalty against Holiday.

• Red Oak Commissioners agree to name the Red Oak/Dortches Park after long-time area educator and coach W.B. "Bill" Ennis.

• AVRC, or the Advanced Vehicle Research Center, announces plans to locate in Nashville. The company will lease around 5,000 square feet in an office building on West Nashville Drive, behind McDonald's. The company specializes in vehicle research and plans to continue research on ethanol efficiency.

• The eminent domain lawsuit between Nash-Rocky Mount Schools and Life United Pentecostal Church is resolved. The board purchased two tracts of land surrounding the church's property on Bethlehem and Old Mill roads in Rocky Mount in 2006. But the church would not agree to the purchase of their land, which would have completed the land requirements necessary for the new high school complex. The board then filed an eminent domain law suit against LUPC last fall to acquire the land. Superior Court Judge Quentin Sumner's judgment found the fair market value of LUPC's land to be $1,250,000. Both N-RMS and LUPC agreed to the amount.

NOVEMBER
•Donald Street is elected mayor of Nashville, receiving 486 votes compared to challenger Tommy Rogers 416 votes. Incumbent Louise Hinton and Charles Taylor win seats on the town council, receiving the two highest votes.

• Hazel Valentine is inducted into the Hall of Fame. Valentine was very involved in the arts of Nashville. She was an organizer of the Coastal Plains Arts and Crafts Fair and was also a part of the preservation of the old Baptist Church, now known as Nash Arts. Valentine was nominated for the Hall of Fame by the Nashville Business and Professional Women's Organization, an organization Valentine was a member of.

• A special dedication ceremony is held for the Veterans Memorial at Jack Laughery Park in Rocky Mount. Civic and community leaders, along with veterans in the Rocky Mount area had long envisioned a veterans memorial in the city. The City of Rocky Mount donated the property that was the home of Rocky Mount's first Hardee's for a veteran's memorial to be built upon. The memorial honors the five branches of the United States Military – Army, Marine Corps, Navy, Air Force and Coast Guard.

• Focus Group meetings begin for Nashville's Comprehensive Plan. The Comprehensive Plan is a 20-year plan that will serve as a guideline for the future of Nashville. The focus group meetings gave the Comprehensive Plan Task Force an idea of what the different stakeholders want to see for the future of the town. The meetings also provided feedback on the assets of the town.

• Castalia residents present a petition to commissioners, asking them to abandon the most recent water and sewer proposal and to look for other solutions instead. In October, Castalia held a public forum on the issue during which engineers presented various plans that would mean water and sewer bills ranging from $115-$200 a month for the average customer, depending on the type of system installed and the amount of grant money the town would receive.

• Two local businesses sign letters of intent saying they will invest in Nashville's downtown revitalization project. Brent Bass, a local real estate agent, and Wade Medlin, who owns what used to be a used car lot on the corner of Washington and Barnes Street, will both participate in the town's downtown revitalization project, in which the town receives $1 for every $3 of private investment. CVS Pharmacy had already agreed to participate in the revitalization project and said it plans to invest up to $3 million dollars, which could mean a $1 million grant for the town.

DECEMBER
• A groundbreaking was held for the W.B. "Bill" Ennis Jr. Memorial Park in Red Oak. Construction on the park is expected to take six months. The park is the first of three community parks Nash County hopes to develop over the years.

•A case against a former teacher's assistant is dropped. Hattley Deans was charged in November 2005 with allegedly raping a 14-year old boy who was participating in his mentoring program. Deans was a teacher's assistant at Southern Nash Middle School. Court documents stated the case was dismissed because it was not in the best interest of the victim to proceed.

• STARBASE, or Science and Technology Academics Reinforcing Basic Aviation and Space Exploration, came out to Nashville Elementary School to teach science and math skills to students through hands-on and team building instruction. The program is federally funded. Nashville Elementary is only the second Nash County School to have the STARBASE program visit. The program is available to Title I schools.

• Fawn Electronics opens its doors in a 47,000 square foot facility in Nashville's Business Park. Fawn Electronics originally began operations in Nash County in Elm City. A fire destroyed the facility in December 2005 and operations were relocated to a temporary facility in Wilson. The company decided on Nashville when looking for a place to build its new facility.

• Tracy Reams announces she is leaving her position as Nash County's Elections Director for a similiar position in Orange County. Reams has been the director of Nash County Elections for nine years.
Printer-friendly format
---
---