It's Your Party opens in Nashville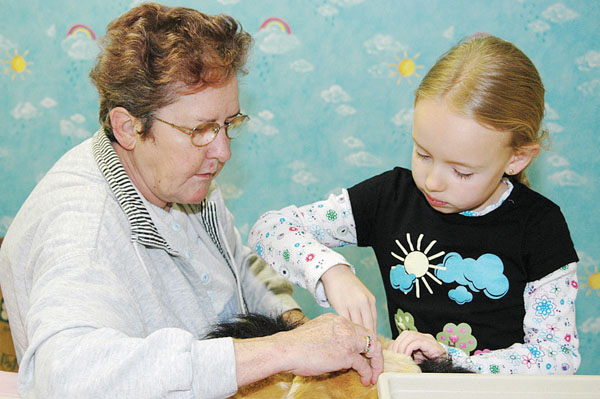 Children in Nashville and surrounding areas can now find fun just around the corner as It's Your Party recently opened up on Barnes Street in Nashville.

Kay Yanez, owner of Stonybrook Childcare, said she has wanted to open a place for kids after looking for places to take Stonybrook kids and having to drive to Rocky Mount. Stonybrook has locations in Nashville and Spring Hope and Yanez said the day care wanted somewhere close by they could take the kids to have fun. Plus, she added, Nashville needed something fun for kids to do.

"We have to go to Rocky Mount to do something, so that's how we ended up in Nashville," Yanez said. "We've been wanting to do it."

It's Your Party offers a Noah's Ark Animal Workshop, where kids, and even adults, can come in and "stuff-n-fluff" their own animals, personalizing them with their own names, outfits, accessories and sound chips.

"The fun and joy of creating your own stuffed animal, from start to finish, can't be matched," Yanez said.

The Noah's Animal Workshop also offers the Bella Bee Workshop, a workshop for girls ages 8 to 12. The workshop gives girls the option of glittery products in an interactive party atmosphere while also focusing on building confidence and character.

There's also an arcade, where kids can come in and play games. Yanez said individuals can come in and create animals and play games or groups can come in for birthday parties and camps.

Yanez said, in the future, she would like to expand her business and move to a larger facility so It's Your Party can offer outdoor fun as well.

A ribbon cutting will be held for It's Your Party on Thursday, January 17 at 10 a.m.
Printer-friendly format
---
---