Subscribe/Access
Advertisements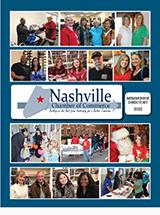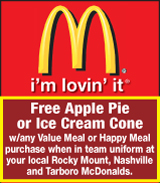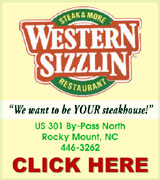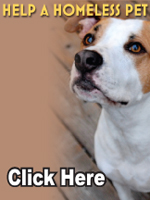 Sections
Member Options
Ephesus Community News
Rev. Tony Futrell's message Sunday was "Ultimate Thanksgiving", taken from Matthew 25:14-13. This is a wonderful time of the year, there's so much to be thankful for everyday.

The flowers were given to the church on Sunday by C. A. Strickland in memory of Peggy Strickland.

On Sunday night, six churches gathered at the Peachtree Church for the Thanksgiving community service at 7 p.m. Churches participating were: Duke Memorial Baptist, Ephesus Baptist Church, First Baptist Church, Gibson Memorial United Methodist Church, Holy Grove Baptist Church and Peachtree Baptist Church. All six pastors participated and Pastor Elizabeth Polk of the Methodist Church presented the message for Thanksgiving, "Harvest Time," What a blessing she shared for us and the scripture was taken from John 4:31-38. Mrs. Jane May was at the piano.

Celebrating birthdays this week are; Melissa Owens, Charlotte Murray, Clay Perry, Nancy Dickens, Judy Murray and Peggy Owens.

People's prayer request for this week are: Gilbert and Barbara Williams, Sue and Lee Rouse, Mamie Bailes, Tim Collie, Florine Greene, Ramona Fulghum, Rev. John Hudson, Phillip and Anne Murray, Emma Davis, Margaret and Doodle Pridgen, Donna Proctor, Ricky Wood, Margaret Tant, Rev. Mike Ramsey and Rev. Tony Futrell.

On November 25 at 6:30 p.m. the Moldova Mission Study will be held at Peachtree Baptist Church. Some mission workers from Moldova will lead the study. Everyone is invited to attend.

Mr. and Mrs. Victor Lamm, Karen and Doug Bryant of Rocky Mount, Joseph and Debra Woodlief of Zebulon, too Mrs. Irene Reaves of Ralkeigh, the girls' mother, to Myrtle Beach for a week recently, to celebrate her 83rd birthday. Victor cooked breakfast each morning and on her birthday, she rode around the area on a golf cart and to Bingo, of which she won the first game. This was a great birthday celebration for Irene and all of the family.

Frank and Naomi Phillips of Battleboro visited Phillip and Anne Murray recently.

On Saturday, November 17 at 4 p.m., the Boy Scouts of America, Spring Hope Troop 148 presented the Eagle Court of Honor for Jackson Wall at Ephesus Baptist Church. The Eagle Scout presentation ceremony was very inspiring for the church filled audience. There was a pic pickin' in the fellowship hall after the ceremony. Jackson dedicated this program in memory of his grandparents, Bill Wall and Julian and Betsy Lamm and in honor of Jo Ann Wall Taylor. What a great blessing to have so many Eagle Scouts in our church and community.

The Friendly Citizens met on Tuesday, Nov. 13 at noon at The Church of God of Prophecy at Gold Valley. Those attending from Ephesus were Linda Abernathy, Phillip and Anne Murray, Victor and Melba Lamm, C.A. Strickland and also Bertie Mae Cone of Samaria.

The Senior Friendly Committee members with store managers, bank personnel, home health department personnel and others were trained by J. Wilson, Stacie Nelson and Heather Proctor. We then were in groups with information and one of the groups reported after we were asked to think and add to their information. This was a very interesting meeting. Store managers, banks and other businesses are ready to have a place to help senior citizens feel safe, welcomed and convenient for them. This will be happening in many places including Nashville and Rocky Mount.

Visiting Anne and Phillip Murray on Sunday afternoon were Carl Ray and Ann Banks of Raleigh, David and Renee Leonard, Debbie Marks of the Philadelphia Community and Louise Leonard of Castalia.

The GA's presented to the senior citizens of Ephesus Church Sunday a card wishing us a happy fall and Thanksgiving. We appreciate your love and thoughts this wonderful thankful season of the year.

The pumpkin recipe contest cookbooks are here. Check the stores and get yours. They are $10. Very pretty and good recipes and after the annual festival is over, you can add the new recipes to your book each year. Thank you for supporting this project.
Printer-friendly format
---
---