Subscribe/Access
Advertisements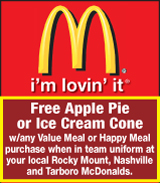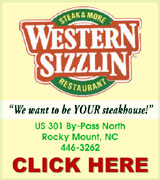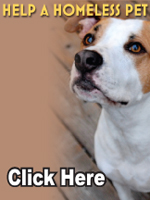 Sections
Member Options
PEACHTREE COMMUNITY NEWS
On a chilly St. Patrick's Day Peachtree folks gathered for worship. Pastor Whitehouse greeted the congregation and visitors present. The sermon topic for the day was, "It is not Enough to be Orthodox in our Theology." It was based on scripture passages Revelation 2: 12-27 and Romans 1:25. He quoted Dr. Hershel Hobbs, a great Baptist theologian, who said "---the truth in God's word in not up for compromise". As we extend salvation to all, we must be careful not dilute the message.

The choir sang "My Tribute," under the direction of the pastor. Sanctuary flowers were given by Annie Belle Edwards in memory of her husband, Harold.

For the children's sermon Beverly Wilson talked about St. Patrick, whose birthday is celebrated today. In his later life he was a missionary to the Irish people. He often used a shamrock, which grew abundantly in Ireland, to teach the doctrine of the Trinity. The shamrock is composed of three leaflets, joined onto one stem. He said that God was like the shamrock and the three leaflets represented "The Father," "The Son" and the "Holy Spirit." Each child received a shamrock.

Sympathy is extended to the family and friends of Yvonne B. Hinton who passed away on March 13. Her funeral was held in Momeyer on Saturday, followed by burial in Forest Hills Cemetery in Nashville.

On Wednesday night, following prayer meeting, friends surprised Pastor Whitehouse with chocolate brownies and ice cream in celebration of his birthday on Thursday.

On Saturday afternoon the children met at the church for an Easter Egg Hunt. It was directed by JoAnn Blankenship and Fran Bunn. JoAnn told them the Easter story and she and Fran directed them in a craft activity. Then they excitedely hunted for the eggs that David May had hidden. Prizes were given in two age categories to the ones finding the most eggs. Fran served cake and other goodies.

Sheryl Medlin had six of her grandchildren to spend the week-end with her. They live in Virginia, and it was a real treat to have them. They attended the Easter Egg Hunt and church on Sunday morning.

Visiting with Tammie Sullivan for the week is her daughter, Chelsea, who is a student at the University in Hartford, Connecticut. She is glad to be away from the snow for a few days. She attended church with her Mom on Sunday morning.

Destiny King played the violin in an orchestra competition at Methodist College in Fayetteville one day last week. Destiny attends Zebulon Middle School. They scored "Excellent." Way to go, Destiny!

Niki Scott took Zachery, and four of his friends, roller skating on Saturday. They were celebrating Zachery's tenth birthday.

The Spencer Edwards Family met at the Homeplace this week-end to celebrate Minnie Jones' birthday. She was born on St. Patrick's Day. Eight of the nine surviving siblings were present! They had a grand time and Lillie Belle Griffin spent two nights there with Mildred and Minnie, and her husband!

Prayer concerns are all of the sad, lonely and sick. Frank Bunn is scheduled for surgery this week. Our shut-ins are Jimmie Ruth Bass, Kindred Care; Barbara Fisk, Nash Rehab, Hunter Hill Road; Frances Blanchard, Autumn Care; Robert Flood, Nash Grove Manor; John Hyde, Oliver House, Wendell; Gladys Medlin, Autumn Care; Ruth Wood, Louisburg Assisted Center! They would appreciate a visit!

Happy birthday to Reggie Vick, 3/20; Allen Macquinne, 3/23; Robert Sykes and Mary Holderness, 3/24; Stacy Bennett and Helen Davis 3/25!

The Adult Choir will sing the Easter Cantata, at 11 AM on Palm Sunday, March 24. You are invited to attend.
Printer-friendly format
---
---