Preparing for UNC's victory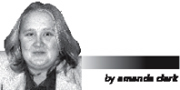 Tonight UNC will take on their greatest rival and after last Saturday's game against NC State, I'm a little worried.

I was still moving this past weekend so while I was driving back home, I turned my radio to the game, no doubt the score would show UNC winning. NCSU hasn't had a great season so I didn't think they had a chance this go around. But suddenly, the announcer said NCSU was ahead by about 4 points. I had to listen again to be sure I heard correctly.

As I listened to the last few seconds, I hit my steering wheel and said a few not-so-nice words. How could this happen? I called my dad and asked him what happened. How could I face my NCSU-loving cousins the next day?

As the week goes on, I'm slowly coming to grips with the fact UNC lost to NCSU. NCSU needed at least one win this season. They played hard Saturday and though it's hard to admit, they were the better team that night. But now, it's time to get in the mood for tonights game. Tonight, things will be different.

If there's a greater rival than NCSU vs. UNC, it's UNC vs. Duke. If you like UNC, chances are you hate Duke and vice versa. I am a huge UNC fan so guess how I feel about Duke? I like UNC and anyone that plays Duke. I pull for NCSU when they play Duke. I'll pull for the University of Mexico before I pull for Duke. Before I got married I made sure, absolutely sure, my husband was not a Duke fan. It sounds quite immature but that's just the way it is. It's probably the same for Duke fans as well. So tonight is an important night.

I must admit, after the NCSU game, I am a little worried. UNC will play on Duke's home court and a win is always harder to come by when you're the visiter. But I have hope that after getting beat by NCSU, UNC is fired up and ready to seek revenge.

Ranks don't matter when it comes to UNC and Duke. It doesn't matter that UNC is fifth in the nation and Duke is 16th. Anything can happen, just like with NCSU.

Tonight is the Super Bowl of basketball for me. I plan to have the traditional basketball foods on standby, UNC apparell covering me from head to toe and I may even dress my dogs up in Carolina blue. And when we get that win, I will do my little UNC dance and then call everyone I know that hates UNC to rub it in. I may even wear UNC colors to work on Thursday.

If for some reason UNC loses tonight, I'm not really sure what I'll do. Losing happens so rarely with UNC that I haven't quite learned how to take it. I'll have to go ask Jo Anne's advice on that. She's a big Duke fan!
Printer-friendly format
---
---