Subscribe/Access
Advertisements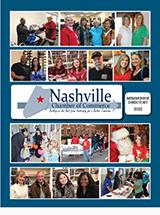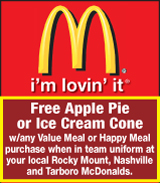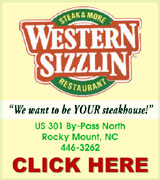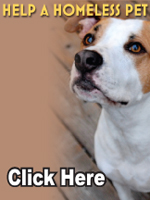 Sections
Member Options
Politics and students' views on computer gender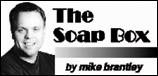 It's time to clean out the Soapbox notebook again, with many thanks to contributors from Rocky Mount, High Point and my father-in-law in Rappahannock County, Virginia.

· · ·

With candidates already announcing their campaigns for the 2008 election year, it's never too early to get sick of politics.

If you're already sick of John "We don't take fancy vacations, we just use frequent flier miles to sometimes go to Europe" Edwards, Hillary "Already Been President" Clinton, Barack "Great speaker, accomplished almost as much as John Edwards" Obama and Joe "I'm still an idiot 20 years later" Biden then we've got something for you.

If you just don't get John McCain, can't figure out why they call Rudy Giuliani a Republican, and don't think Mit Romney has much of a chance, we've got something for you, too.

WHAT YOU NEED TO BELIEVE TO BE A DEMOCRAT:

1. Drug addiction is a disease that should be treated with compassion and
understanding ...unless the addict is a Conservative talk show host.

2. The United States should be subservient to the United Nations. Our
highest authority is not God and the U.S. Constitution, but a collective of tinpot dictators (and their appeasers) and the U.N.charter.

3. Government should relax drug laws regardless of the potential for
abuse, but should pass new and unConstitutional anti-gun laws because of the potential for abuse.

4. Calls for increased security after a terrorist attack are "political opportunism," but calls for more gun control after a criminal's spree killing is "a logical solution."

5.Every religion should be respected and promoted in public schools in the
name of diversity, so long as that religion isn't Christianity.

6.The best way to support our troops is to criticize their every move. This will let them know they're thought of often.

7. Poverty is the cause of all terrorism...which is why the leaders of al
Qaeda are typically U.S.-educated and were raised in wealth and luxury.

8. Socialized medicine is the ideal. Nevermind all those people who spend
every dime they have to get to the United States so they can get quality medical care...that their nation's socialized medical community can't provide.

9. Government should limit itself to the powers named in the Constitution, which include banning Second Amendment rights and shopping the courts for judges sympathetic to causes that wouldn't pass in any legislature.

WHAT YOU NEED TO BELIEVE TO BE A REPUBLICAN:

1. Trade with Cuba is wrong because the country is Communist, but trade with China and Vietnam is vital to a spirit of international harmony.

2. The United States should get out of the United Nations, and our
highest national priority is enforcing U.N. resolutions against Iran.

3. The best way to improve military morale is to praise the troops in speeches, while slashing veterans' benefits and combat pay.

4. A good way to fight terrorism is to belittle our long-time allies, then demand their cooperation and money.

5. Providing health care to all Iraqis is sound policy, but providing health care to all Americans is socialism. HMOs and insurance companies have the best interests of the public at heart.

6. Government should limit itself to the powers named in the Constitution,
which include banning gay marriages and censoring the Internet.

7. Being a drug addict is a moral failing and a crime, unless you're
a conservative radio host. Then it's an illness and you need our prayers for your recovery.

· · ·

A Spanish teacher was explaining to her class that in Spanish, unlike English, nouns are designated as either masculine or feminine. "House" for instance, is feminine: "la casa." "Pencil," however, is masculine: "el lapiz."

A student asked, "What gender is 'computer'?"

Instead of giving the answer, the teacher split the class into two groups, male and female, and asked them to decide for themselves whether "computer" should be a masculine or a feminine noun.

Each group was asked to give four reasons for its recommendation.

The men's group decided that "computer" should definitely be of the feminine gender ("la computadora"), because:

1. No one but their creator understands their internal logic;
2. The native language they use to communicate with other computers is incomprehensible to everyone else;
3. Even the smallest mistakes are stored in long term memory for possible later retrieval; and
4. As soon as you make a commitment to one, you find yourself spending half your paycheck on accessories for it.

The women's group, however, concluded that computers should be Masculine ("el computador"), because:

1. In order to do anything with them, you have to turn them on;
2. They have a lot of data but still can't think for themselves;
3. They are supposed to help you solve problems, but half the time they ARE the problem; and
4. As soon as you commit to one, you realize that if you had waited a little longer, you could have gotten a better model.

· · ·

A man and woman had been married for more than 60 years. They had
shared everything. They had talked about everything. They had kept no secrets from each other except that the little old woman had a shoe box in the top of her closet that she had cautioned her husband never to open or ask her about.

For all of these years, he had never thought about the box, but one day the little old woman got very sick and the doctor said she would not recover.

In trying to sort out their affairs, the little old man took down the shoe box and took it to his wife's bedside. She agreed that it was time that he should know what was in the box.

When he opened it, he found two crocheted dolls and a stack of money totaling $95,000. He asked her about the contents.

"When we were to be married," she said, "my grandmother told me the secret of a happy marriage was to never argue. She told me that if I ever got angry with you, I should just keep quiet and crochet a doll."

The little old man was so moved; he had to fight back tears. Only two precious dolls were in the box. She had only been angry with him two times in all those years of living and loving. He almost burst with happiness.

"Honey," he said, "that explains the doll, but what about all of this money? Where did it come from?"

"Oh," she said, "That's the money I made from selling the dolls."
Printer-friendly format
---
---